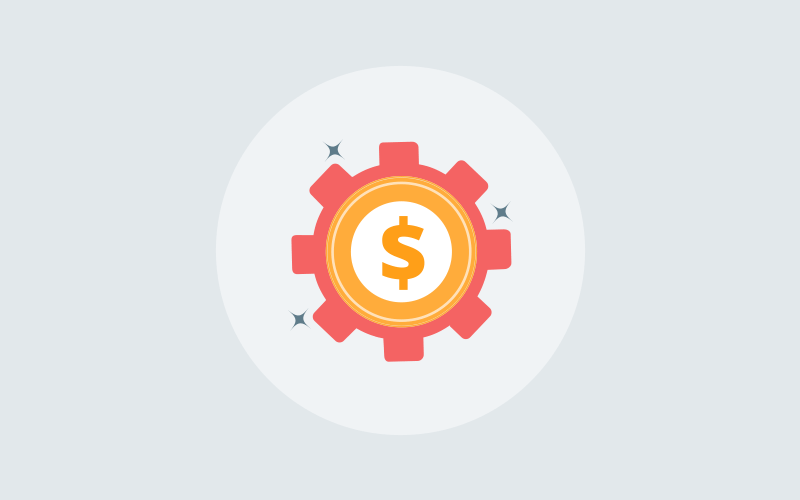 If the answer to any of these questions is a no, then "we need to talk". How can you increase your conversions, grow your business & improve the return on investment?
The net profit of your company can increase in two ways, either by reducing expenses or by increasing conversions. But let's be honest, we want both!
In this case, we can very well do that and even more, with the help of live chat. Let's look at live chat as a solution for both reducing expenses & increasing conversions.
Live Chat as a Tool for Increasing Conversions

There's no spell or secret code to this; it involves hard work with a smart attitude. Live chat can only help you increase conversions if you play your cards smartly.
You can use your live chat features to promote your business to more people & here's how:
Grow leads with live chat to strengthen your email marketing strategy
Pre-chat forms are the best way to capture your visitor details. You can also make it mandatory, so that with every chat you get new leads.
Add your newly captured details to your email marketing list.
Divide your email marketing campaign on the basis of leads & customer interests.
Market your product or service according to the visitor profiles. If you are promoting silk gowns to a guy then obviously, your email marketing is a fail.
Use your live chat to interact with visitors, even if they are not buying anything. Knowing the profile of your average visitors will give several ideas to improve your business as well as its marketing strategies.
Answer questions faster & guide onsite customers through the sales funnel
The reason behind the abandonment of carts, which I mentioned at beginning, is that there is nobody to answer few questions that can make us decide whether to buy something or not. Questions like: Is this in a different color? Do you also accept cheques? Is this in a different size? Can you get it gift wrapped? These are very common questions that customers have.
Using live chat in answering such questions there & then for a customer is a convenience and it can increase your conversion rates drastically.

Use features like proactive chat, push URLs and others to help visitors navigate through your website with ease.

Build a rapport with your visitors by providing the information they seek without trying to sell. Upselling is a different thing but forcing or trying to persuade a visitor to buy something can backfire (remember word of mouth spreads faster than wildfire).
Integrate live chat with other business tools to simplify your work operations
Integrate your live chat with your CRM & help desk tools to get the best out of your live chat.

By integrating live chat with CRM, you can easily save chat transcripts as CRM tickets. This will help you in profiling customers with their details.

Even lead capturing via live chat will get directly posted in your CRM. This is a great method to collect leads for marketing.

You can also use chat history to confirm any promised discounts, refunds etc. to avoid legal hassles.
Live Chat as a Solution for Reducing Expenses
The other factor, which is directly related to net profit is the reduction of expenses. Now, you maybe wondering how a live chat can reduce expenses as you will be spending on getting a live chat, which is an expense in itself.
A live chat is a solution that reduces expenses on your overall business and here's how:
1. Reduce support call expenses
Live chat is the most efficient way you can reduce the expenses of maintaining your customer support flow. Studies suggest that customers prefer live chat over long queues on an IVR.

Use live chat to resolve your customer's issues when they contact you.
2. Save hiring costs
Multitasking is an ordinary thing now & it can easily reduce your cost on staffing.

Live chat has options of multi-chats, where an operator can handle upto 6 chats or more.

This will reduce your traffic on the call support, so you would require less call operators.

And as most of the online customers prefer chatting because of ease & multi tasking, this will be beneficial for both you and your customers.
3. Save customers' time by resolving issues instantly
Ever since we were kids, we have heard this statement quoted by several people "time equals money". No customer likes to wait on an IVR or in a queue to talk to your support executive for a simple question as "how do I turn this on?".

Provide them with instant responses over chats. It is simple, as it is easy for customers to find you. Plus, you are marketing your business through people.

So, when you save customers' time, you build rapport & save the time of your operators.
Concluding
A Live chat tool can provide the greatest online ROI, if it is utilized in the right way. Also, never forget that success is a process, and it requires time & patience to get profits.
Using live chat to reduce customer support call expenses & its features to gather more leads to market your business can result in bigger returns and success in the long term.
Do you want a free Live Chat software?
We have the #1 Online Live Chat Software for instant customer support 24x7