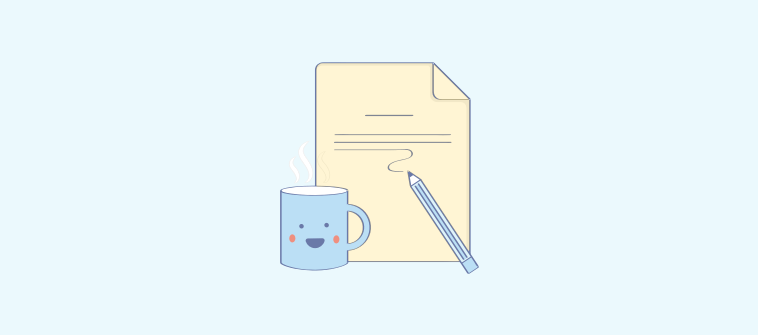 Customer support is the most important aspect in any business. After selling your service or product to a customer, the real job begins, which is keeping the customer happy.
If your product is at fault, then your customer support cannot do much about it but if your customer support is not right, no matter how great your product is, you can put your company's reputation in jeopardy.
Why is customer support so important?
Firstly, by providing exceptional customer support, you can expect customers to return for more services from you.
Secondly, a majority of people would enquire about your services and if your customer support is not upto the mark, they may be reluctant about buying anything from you.
And lastly, if customer support isn't important for you, it is definitely important for your competitors and this is where they are beating you in business.
Now, what if you agree to all of the things mentioned above about customer support but are still facing a lot of criticism?
This criticism might be because of a small mistake in your customer support or it could be that your whole operation is at flaw. Anyhow, here are the top 5 customer support crimes you should never commit. See, if you can find your support's flaw in here:
1) Not responding to customers / extremely late responses
Let us start with the most basic yet one of the most common reasons why customer support operations fail. If you are not responding to your customers or responding to them very late, then you deserve all the rant that is coming your way.
I am sure you are not doing it intentionally, but the problem is, it is happening. It may be due to lack of staff, time difference with different states or some other issues. You can try the following to fix this:
If you have multiple channels of customer support such as call, emails and live chat then reduce your support channels. As you know with live chat a single operator can handle multiple chats, so keep it most active, if possible, advertise that you are most active on your live chat channel.
When you are not online, leave an offline message form for your customers.
Instruct your team to give call backs to all the customers that leave offline messages everyday, first thing on the shift.
2) Lack of training
This is another common complaint of many customers in every sector of business. A lot of times the staff lacks training to address the customers in the right way, sometimes they don't even know the correct policies or details of the company.
This is a big problem as live chat agents are the face of your organization and if they fail to impress visitors with every information then your conversion rate can easily go down the hill. Here is a procedure which can fix the lack of training:
Create an onboarding process and inform every new employee about your company goals and beliefs.
Train your support agents with periodic workshops and activities. If you have less budget for training then consider getting an Learning Management System. Then you can conduct online classes and train your staff at dirt cheap rates.
Create a repository of all your important information, which maybe needed during a conversation with a customer. So, that live chat agents can quickly access it and do not appear to be amateur.
3) No activity on social media
Social media is everything now. Facebook lands more traffic than Google!
Social media handles are the most effective way to communicate for a customer as well as a company. If you are not actively participating in this venture you are losing valuable business and reputation, as people would consider you "barbaric" or "old".
To tackle this, get on social media!
Stay active on your social media handles all along your office hours.
Post daily updates related to your products, services or even industry.
Respond and participate in conversations with your followers and build a rapport.
4) Trying to school your customers
"What do they know about our product! We developed it". Ever heard this or similar notions at your workplace?
As dangerous it is for business, it is even more contagious!
A lot of customers complaint that many support agents give unnecessary jargon when asked upon a simple question about a product or service. This can kill your customer support reputation; customers are paying for your products and services & do not wish to know how you make the products or receive any other technical information. Here are few tips to fix this:
Answer customer questions point to point.
Don't try to outsmart your customer, you may think it will work but it will surely backfire.
Be polite when disclosing any information that can infuriate a customer.
5) Saying "Sorry but it is our policy"
I hate this statement personally, and I am sure if you are conversing with a support agent and you get this reply for very problem, it gets insanely frustrating.
This may be a genuine answer but being in customer support means handling situations very diplomatically without making your customer pull out their hair. Here are few things you can do to fix this:
When something is actually company policy then don't state it, rather explain the thought behind making the policy. As a team leader or business owner, this should be your responsibility to brief your agents.
As live chat agents, watch the kind of words you use – you may never know how the customer is reading it. Be polite, always!
If it is an important customer or sale, make the exception of breaking the policy and make sure the customer gets to know about it. This will work in your favor and may draw more clients.
Keep these in mind too:
Overuse of unnecessary canned responses
Overpromising / under delivering
Sharing incorrect customer information
Concluding, if you stay from these common and conventional customer support crimes, you can easily strengthen your support and delight your customers!
Do you want a free Live Chat software?
We have the #1 Online Live Chat Software for instant customer support 24x7