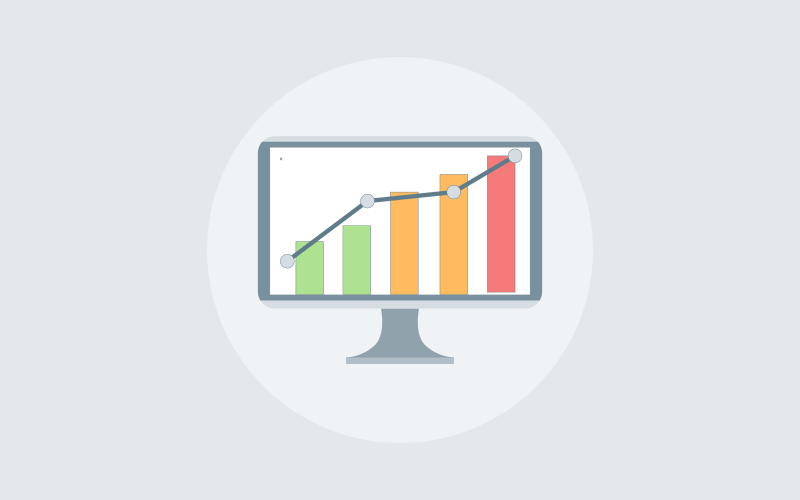 The secret to online business success today is determined not by how many customers you acquire but how many customers you are able to retain and build relationships with long term.
It comes as a surprise to many who believe in the traditional roles that technology plays but three of the four major service channels– phone, email and live chat– are also being used successfully today as powerful sales tools.
With incredible features like Push page technology, live chat transfer, predefined responses, and the recording of chat sessions, the list of features that contribute either directly or indirectly to sales and revenue generation is endless.
Live chat support software can even help you achieve your break-even point much sooner than normal if deployed sensibly. We bring to you a few key measures you can adopt to spruce up your bottom line, pay back business loans, and announce pay raises for your employees:
Train Chat Agents to serve as Sales Agents
Like customer service, sales and marketing are fully independent stand-alone disciplines in their own right. This is something we all know as entrepreneurs and consumers of online products and services.
It makes sense, therefore, to expose your chat agents, who usually possess service and support backgrounds, to receive a little training in sales and marketing. Senior members of your sales department can organize brief sessions for your chat agents during lean periods.
Moreover, there are hundreds of online, self-paced courses available on the Internet which your agents can complete in an elearning environment.
Once your live chat operators move up the learning curve, they can use some of the powerful support features such as proactive chat, push URL, and visitor monitoring to enhance your sales.
It is much easier to convert website onlookers into long-term customers by educating them first. Create a comprehensive library of rich media with a focus on your products and services.
If you are an ecommerce website, your suppliers and vendors can help you with product videos and live online demos on YouTube. Train your chat agents to share links with your customers while the interaction is in progress.
Visitors and prospective customers typically engage in live chat activity to ask questions about specific products and services and any pre-scripted content you may have can go a long way in closing the sale. Your chat agents can even watch the videos together if the product videos are of short length duration.
Customize any product content your vendors and suppliers may have shared with you into neatly scripted and edited canned messages for your visitors as an added bonus.
The key is to serve up the relevant product content and monitor prospective customers in real-time. After this, you can initiate a conversation that helps you walk them through the sales funnel with a view to closing the sale.
Analyze Chat Transcripts for Performance and Course Correction
Do you recall hearing on customer service phone calls that the call may be recorded for quality purposes? Chat conversations are also recorded as text documents, and what is more, even customers can get a copy.
Each time a live chat session concludes, customers are at liberty to click a link in the Visitor Chat Window and request a transcript copy.
Likewise, your managers and supervisors can analyze chat transcripts to see how your chat agents are performing on the sales front and suggest new ways in order to generate new business and close sales.
There is no need to take tension if you are having a website on the WordPress Platform. There are various live chat plugins for WordPress websites available in market. Choose a plugin which is robust & easy to install. To provide delightful customer experience to your customers a live chat on website is a must.
Do you happen to have any sales tips up your sleeve for live chat agents turned salespersons? What has your experience been with live chat support as a sales tool? We would really like to know through the comments below.
Do you want a free Live Chat software?
We have the #1 Online Live Chat Software for instant customer support 24x7