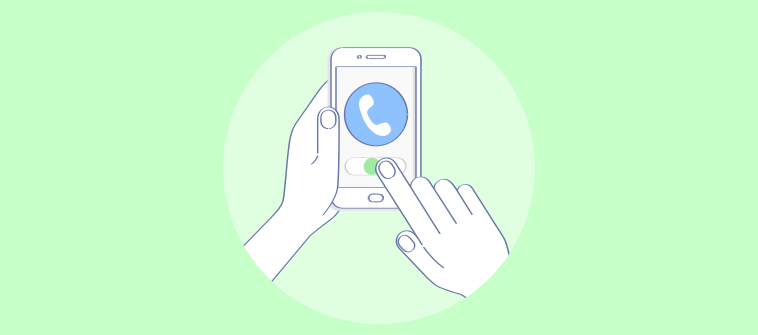 A businessman talks about investment & its returns more than anyone else. The reason behind it is rhetorical, as business means investing money in an idea to get higher returns – the more returns and less the investment, the better business it is.
Every business owner invests carefully, after considering the initial cost, functioning costs and the return on investment. Investments are analyzed more carefully as the competition has increased drastically.
But how does live chat provide returns? And why is it so important for a business? Is it really required? How can it increase conversions? What are the unseen ROIs? These are the questions we will be answering in this post. So, before we proceed to the ROIs, let us answer one of the simplest questions which generally pops up in the mind of a business owner when he/she hears about live chat.
Why do I need live chat?
You don't need a live chat if you have a gigantic budget for customer support operations and are willingly ready to waste more money. But if you don't have that kind of budget and want a method that can reduce the costs of customer support expenses, then live chat is the best mode of savings.
Live chat allows you to interact with customers on your website, right where you want them to be, so it is beneficial in selling, clearing doubts, capturing leads, offering discounts and even gathering feedback for the next update of your organization.
Now, once you have understood the reasons why you may need a live chat on your website, let's see how it can be a great ROI and what are the returns that are not recognized by many companies. Here are the 5 unseen live chat ROI that can bank in more dollars for your business:
1.Increased base of subscribers & audience
Live chat's investment doesn't directly pay you back. However, you get several things which even money can't buy for your business. One of such things is lead generation as it is directly responsible for conversions and promotions.
When you plan your email marketing campaign, you plan everything but who all will receive the newsletters and how to increase those readers is equally important. You can use live chat to increase those readers by capturing leads, using pre-chat form whenever a visitor chats with your operators. This will:
Increase your bank of leads.

Build audience for your email marketing campaigns and newsletters.

Help to update your CRM customer profiles and devise visitor interests.
Even though, it is not paying you a cheque or cash back but it is developing an audience for your business. Why is Nike so popular that no matter wherever you live, people always talk positive about it? It is because people know about it around the globe, which is because of their audience. A brand is considered a brand when a lot of people know about it and this is the initial step towards that big brand name.
2.Complete command & control over your website
A kingdom is ruled by the highest authority in the realm, the king, but to know each detail of every part of the realm is impossible, which is why there is a council. Similarly, to have a complete control over your website, live chat acts as your council. It informs you about the people coming and going on your website, what are the they doing, which page they are on and where are they located. All such statistics can help you in:
Understanding the profiles of visitors landing on your website.

Knowing the parts of your website which are confusing or requires work.

Blocking any spam visitors or visitors coming from untrusted sources.
This control provides you with a tight and controlled business, that yields in better conversions, sales and rapport. Knowing the activities on your website will provide you constant feedbacks and the scope of improvements as your business and customer base grows.
3.Faster and effective customer support
Excluding live chat, your customers can either call you or send an email but how effective is it? In call support, a customer needs to find your support number, dial it and press buttons on an IVR to finally reach your customer support executive.
If the operator has doubts regarding the query of a customer, then he/she would put the customer on hold which will eventually result in frustration and a bad reputation of your service, irrespective of the fact that it has nothing to do with the product you are selling.
Even with emails, the support may not be consistent, some emails would be answered sooner than the others. So, live chat becomes that faster tool which can resolve customer queries quicker than any other form of customer service. With live chat you can:
Handle multiple chats reducing the call support operation expenses.

Co-browse to help visitors navigate through website and build rapport.
Not only live chat will reduce your call support expenses but it will also provide a simpler and faster means of communication with your customers. Even the visitors who are not your customers can quickly enquire about your services, which is highly unlikely to happen on a call support.
4.Persistent feedback from customers
Customer feedback is considered one of the most important aspects of a business. Even a non business man can understand the fact that any product or service is for the customers and it is a simple procedure of demand and supply.
Whatever the majority of customer wants, it has to be delivered by the company to generate revenue. Live chat allows you to stay constantly in touch with your customers. It provides a platform where customers can make suggestions, complaints, opinions and so on. With live chat you can easily:
Gather feedback with survey form every time a visitor chats on your website.

Save chat transcripts as feedbacks and also for future references.

Communicate with visitors on the go with mobile & tablet compatibility.
With such options of communication, you can use customer responses to develop a better organization, from products, service to customer support and even after sales support. This again, does not provide you a sack full of gold but in a longer run, it becomes more than a pot of gold!
5.Simplified customer relationship management
Customer relationship management is essential in any field of work. Every business spends a lot of money in getting the right tool to manage their customer profiles and more. Live chat provides that extra edge to manage all the customer relations efficiently. In science, to speed the process of a chemical reaction, a catalyst is added. Similarly, live chat acts as the catalyst in speeding up your customer relationship management and here's how:
Convert chat transcripts directly into CRM tickets with a single click.

Send captured leads to your email marketing accounts.

Create and edit CRM contacts while chatting to visitors.
This way, you not only speed up your customer management process but you also avoid the discrepancies in maintaining customer records and simplify the operation of customer support executives.
Concluding, it is important to find rational returns on your investments. Not every investment returns as a chest of treasure but it can provide a better organization. Live chat is the ace of spades that can win your lost game, it is a tool that is essential for your online business. It provides you methods to increase your audience, monitor your website, provide effective support and manage your customer relations better.
Do you want a free Live Chat software?
We have the #1 Online Live Chat Software for instant customer support 24x7