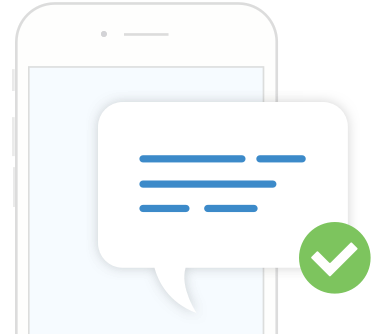 Improve Response Speed
Pre-record answers to frequent customer questions as canned messages and save time spent on typing repetitive responses. Minimize the probability of typos and grammar errors to build standardized customer support that delivers precise answers every single time. Your operators can also store important web URLs that customers ask for frequently and send them in a single click using Push URLs.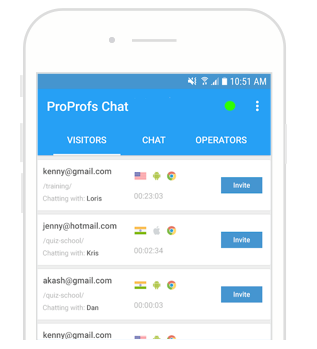 Entertain Priority Requests
All incoming chat requests are automatically displayed on your iPhone and operators can pick them up in a matter of seconds. You can chat with multiple visitors at the same time and help your operators reduce missed chat opportunities efficiently. Moreover, ProProfs iOS app also allows for tracking and recording offline messages to ensure that not a single customer concern goes unnoticed.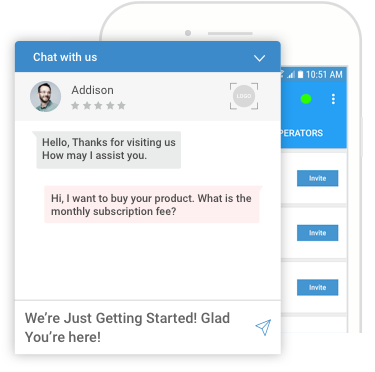 Provide Contextual Help
Know when a web user arrives on your website and engage instantly with proactive chat greetings. Use visitor monitoring to extract crucial information about users whether it's referral source, name and email address to offer personalized support. Operators can also access chat transcripts to retrieve interaction history and provide exact help without asking the user to explain the issue again.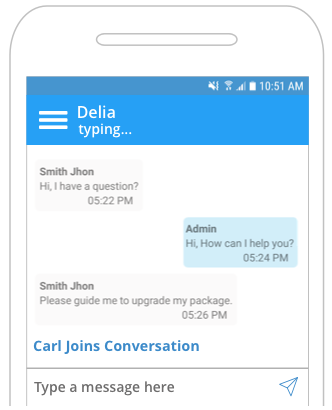 Offer Expert Assistance
Use the chat transfer feature on the ProProfs iOS app to direct chat requests to agents most qualified to assist. Simply tap on "chat transfer" and route the chat instantly to the right person. You can also attach files, screenshots and other supporting resources to help the next agent assist the customer better. Monitor ongoing chat sessions to assess progress and to pitch-in just at the right time.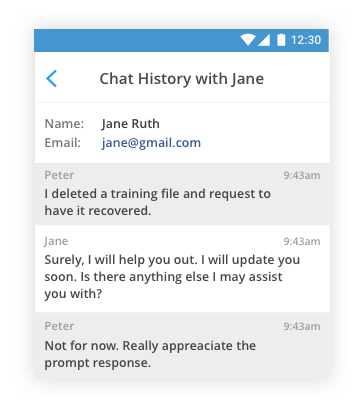 Identify Pain Areas
Get all the information about your agent interactions such as number of chats served and total number of requested chats; all at your fingertips on the ProProfs iOS Chat app. Get a fair idea of the average chat volume and predict the right number of operators required to provide delightful customer support.