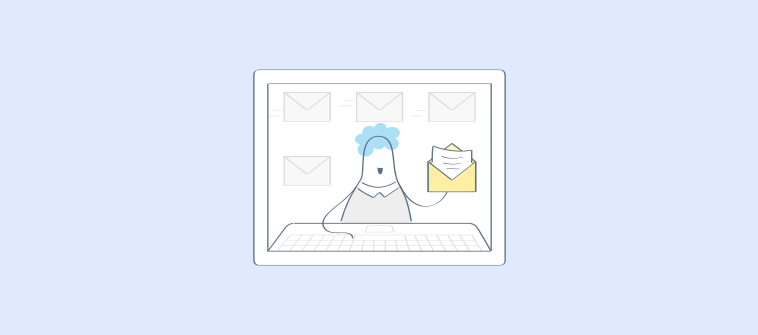 You must have noticed some of your visitors leave the website without making a purchase. Ever wondered what leads to such a result?
Even with the perfect marketing strategy in place, you get visitors on the website. But what about engagement?
And, are your strategies effective enough to shape their purchasing journey?
Consumers today are in command of their product purchasing journey. A majority of them (almost 81%) conduct their research before making a purchase or even interacting with a brand. As a business owner, this minimizes your chance of influencing the customer's purchasing decision.
Customer service departments, which were almost non-existent a few decades ago, are now a vital part of every organization today. The reason being, consumers worldwide rate their customer service as the crucial factor in determining brand loyalty. Companies that do so can expect to see an increase in customer loyalty, which leads to higher sales and a better brand recall value.
All the more reason to offer great customer experience.
In this day and age, live chat is a powerful tool for brands to communicate with consumers in real-time. Brands are empowered to convert every interaction with the prospective customer into a memorable experience.
When 66% of customers stop using a brand because of poor customer service, live chat can be viewed as a practical solution to solve the problem. Let's see what an enterprise chat software can do for a business like yours.
How to Grow Your Small Business With an Enterprise Chat Software?
With a business chat software on your website, getting to know customers becomes a lot simpler. See how it actually works out for your business below.
#1. Connect business offerings with customer expectations
A Capgemini report states there is an absolute disparity between what an average customer expects and what a business offers. The disconnect is because of the following few reasons:
Ever-changing customer behavior

Faulty assumptions about the digital customer experience

Lack of training for an omnichannel customer service

Evolving customer technology
No wonder, consumers get frustrated when businesses don't respond to their feedback online, positive or negative! For your business to succeed, speak to your customers. Live chat is effective because it is direct and personal.

Make every one of your customers feel acknowledged, appreciated and heard.Tweet this
– Gary Vaynerchuk, a serial entrepreneur
If you are not making them feel special by interacting with them in some way or the other, then you are doing it all wrong.
So, speak to them! Understand what they like about your business and what they don't. Take those things into account so that you can minimize the gap between your offerings and their expectations.
#2. Stop negative word-of-mouth about your business
When consumers don't enjoy the desired experience, they tend to spread the word via social media, surveys or phone calls. The worst part is that negative word-of-mouth is more common and frequent than positive word-of-mouth reviews.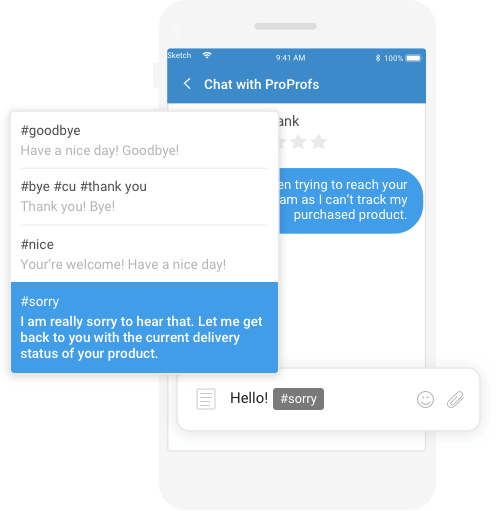 A live chat option can help you calm down those consumers. The waiting time it takes for a customer to get a response is reduced to seconds. Additionally, live chat eliminates the stage where the customer leaves your website when they do not find a quick answer to their queries.
Other than that, Gartner predicts one-fifth of consumer sales to happen through word-of-mouth marketing by 2020. So, implementing a business chat software on your website will be a smart move today. Consumers don't mind paying extra to a business which offers them a good customer experience. What's stopping you from leveraging live chat for your business?
ProProfs Chat Receives Great User Experience & Rising Star Award of 2019>>
#3. Skyrocket your online sales
83% of consumers require some sort of online support while making an online purchase. And what better than a live chat to help them? You can answer their queries quickly, and even show them other products that might interest them via chat.
However, don't make the mistake of simply putting untrained chat reps in charge. Train them properly and make sure they know the website in-and-out. According to a Medallia report, customers who enjoy a buying experience with a brand, spend 140% more than those who have a poor experience. Don't let the opportunity slide by you.
#4. Provide a personalized service
Using live chat software, you can quickly respond to a customer inquiry, thereby helping them share their issues on a platform where you can discuss their concerns, and provide a suitable solution.
For a business, this translates to the fact that the customer reps can handle more customer difficulties while reducing the struggle to understand their exact needs and pain points.
While you can still allow them to get in touch with you through phone calls, emails and other customer support channels, having a live chat option reduces the load on those services.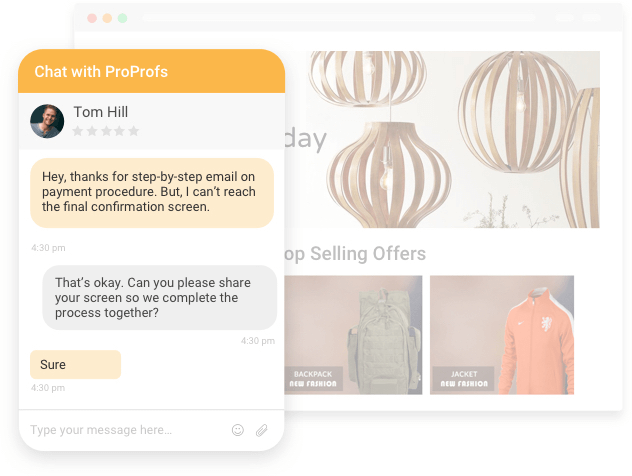 The ultimate goal is to identify and resolve the issues your customers face, promptly. With a clear insight into the customer's pain points, it becomes a lot easier to approach them in a way that doesn't invade their personal customer experience.
To add a personalized touch, you can assign members from your support team to handle a particular difficulty and while it is being resolved, you can upsell or cross-sell your services or products. Do this with caution as an unhappy customer may not be happy when pushed to buy another product or service.
#5. Additional tip – Localize the chat service
Research shows that offering customer service chat in the customer's local language boosts the likeliness of repeat purchases by 72%.
The best way to leverage that opportunity is to localize your customer support. Machine translation is ineffective as it fails to understand the context of the content and the cultural nuances of the region where the language is widely used. Choose a live chat agent who is a native of the geography you're targeting. They should know your brand in and out and the customer's trust should be instilled in the fact that they're talking to a local agent and not a bot or machine.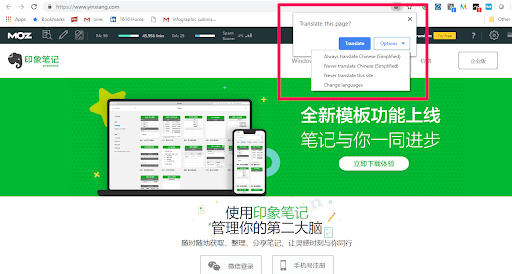 For example, productivity app Evernote's Chinese website gives the visitor an option to translate the website into multiple languages.
Along with customer support, localize your website, FAQs and knowledge base, social media, payment gateways as well as marketing and on-boarding content. You can hire a localization provider to localize your website for global expansion.
As soon as a foreign consumer lands on the website, they can choose to switch to the translated version of the site for a better experience.
Why Add Enterprise Chat Software to Your Business Website?
Customer experience has had a major impact on business since time immemorial. Therefore, investing in a business chat software can offer you huge investments in the long run such as:
Increase in sales of products or services
Positive word-of-mouth marketing
Boost in customer loyalty
An enterprise chat software facilitates a better response and quick interactions with website visitors. Ultimately, this leads to more sales and engraves your brand in the customer's mind.
Do you want a free Live Chat software?
We have the #1 Online Live Chat Software for instant customer support 24x7