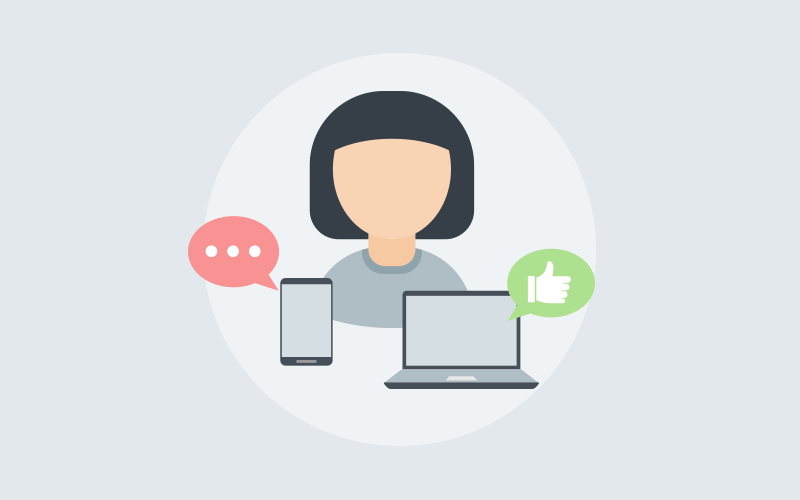 When it comes to interacting with your employees and helping them grow as individuals in your organization, consider the following question:
Are you just talking to your employees or are you communicating with them?
There's a distinct difference and you would do well to understand why one is superior to the other.
#Talking vs. Communicating
"Along the way, many leaders lose the fundamental principle behind communication," explains Angela of DialMyCalls, a leading voice is SMS broadcasting. "That is, how does it differ from talking? Communication implies a two-way conversation, where both parties are given equal audience. Ask what they think as you are working through your message, and make sure that you are listening and responding appropriately."
Did you catch that? There's a big difference between talking and communicating. They may seem the same from the point of delivery, but they are far from equal on the recipient's end.
From his own experience, veteran college basketball coach Kevin Sutton sees a very distinct difference between the two. "In my opinion talking is defined as: the giving of information without the need of a response," he says. "Where communication is defined as: the verbal and nonverbal exchange of information that requires a response."
When you combine these two different explanations/definitions, a clearer picture of the value of communication (and the relative ineffectiveness of talking) begins to emerge; as well as the sudden realization you spend more time talking to your employees and less time actually communicating with them.
#Tips for Better Communication
Now that you recognize the importance of communication – and how it differs from talking – you need to turn your focus towards improving your communication skills. For some employers, this will be easy. For others, it could be a major challenge. But, regardless of your personality type and skill set, it's something that must be tackled head-on.
Here are a few tips to guide you.
Use Multiple Mediums


Communication can happen in a variety of formats and channels. If you're only using one medium, then you're most likely unintentionally ostracizing many of your employees and encouraging them to tune out.

Think about all of the different channels that are designed to facilitate seamless workplace communication. There's email, phone, social media, project management apps, video chat platforms, SMS, and more. While you don't have to use all of these channels, make sure you're respecting the uniqueness of your audience and complimenting your message with some degree of variance in the delivery.

Ask for Feedback

Remember that communication requires input from both ends. If you're the only one talking or expressing opinions, then you're lecturing (not communicating).
In the beginning stages, trying to transition from a workplace culture where executives talk to employees (and not the other way around) can be supremely difficult. The best way to get started is to proactively create some sort of feedback loop that lets employees know that you want their opinions. Over time, this will create a natural system where two-way communication is valued.

Prioritize Face-to-Face


The final tip is short and sweet: Prioritize face-to-face interactions. While a lot of communication can happen via other channels, there's something very intimate and human about conversing face-to-face. Make it a priority and you'll see some major changes in how your employees relate to you.
#Improve Your Communication Skills
It's vitally important that business leaders and employers understand how to effectively communicate with their employees. It's not about delivering instructions, making demands, and spending hours lecturing them on company protocols and procedures. Rather, it's about opening up a dialogue and encouraging shared ideas and opinions. Once you learn how to make communication happen, the rest will fall into place.
Do you want a free Live Chat software?
We have the #1 Online Live Chat Software for instant customer support 24x7