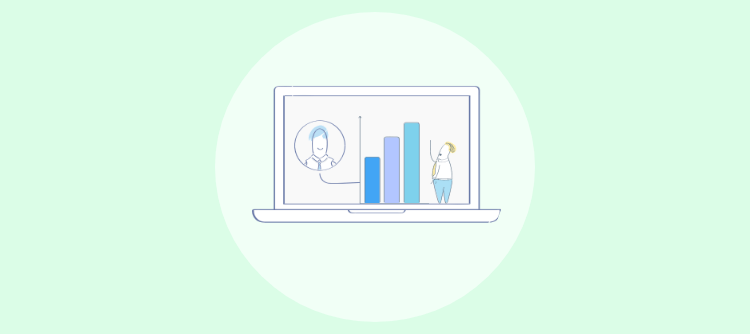 Businesses are coming up with ways to boost their sales funnel and improve customer support. You can hit these two birds with one stone using lead generation chatbots. These messaging platforms can improve your lead generation efforts and improve support experiences.
So, what do chatbots do exactly?
Among the most significant advantages of using chatbots over live chat is that you can offer round-the-clock assistance. Also, these automation tools help businesses save on costs by replacing each human agent with a faster and more efficient customer support tool.
So, how are chatbots effective for lead generation?
Dive into this blog to learn everything about lead generation chatbots and how they can bring game-changing impact to your business.
What is a Lead Generation Chatbot?
Lead generation chatbots are tools that help you capture customer details and offer business information. These tools take a conversational approach to engaging customers and help drive conversions in the process. It allows you to offer support and website engagement 24×7.
Businesses use chatbots for sales as well, as it allows them to guide prospects through the sales funnel they have created. Businesses can expect to improve their sales funnel and improve customer retention with chatbots.
How Many Types of Lead Generation Chatbots?
These chatbots are capable of natural conversation due to NLP (Natural Language Processing) and ML (Machine Learning). Chatbots' conversational interfaces are identical to daily customer interactions. These chatbots can obtain and process information from written or verbal inputs.
NLP allows a lead-gen AI chatbot to extract the intent from a sentence. For instance, if a user poses two statements: "I want an appointment for 5:30 PM" or "I am free at 5:30 PM for an appointment." It can decipher the intent behind customer queries and book an appointment for 5:30 PM.
Conversational AI allows bots to analyze a query's intent and break down the meaning of figurative phrases and idioms.
Although rule-based chatbots are simpler, they are more advanced technology. Therefore, they can offer better results in most cases. Some examples of rule-based chatbots are ProProfs Chatbot, HubSpot Conversations, etc.
These chatbots work on a script and are also known as decision tree bots. They follow a flowchart that takes different inputs and offers dedicated outputs based on a set of conditional statements. Also, rule-based chatbots can be trained faster than any AI chatbot.
---
Want to grow sales or improve support 24×7 with Chatbot?
---
What are the Benefits of using Lead Generation Bots?
Let us dive right into our guide where we talk about lead generation chatbot benefits in depth.
Converting Prospects Becomes Easier
Your business has targets to achieve and having sales teams that are driven to meet them does help. But sometimes, it is not possible to monitor user activity on the website. Using chatbots tool, you get detailed analytics on essential touchpoints.
Once you know where your users spend most of their time browsing, it becomes easier to convert them. One such customer engagement strategy is to deliver personalized conversational experiences while they are browsing. Here's a scenario:
Suppose you are an eCommerce business owner and sell garments. Now John, an elderly customer, comes to your purchase page, selects an item, and then drops the idea. Now, what if you could deliver a quick message that encourages him to make a purchase or ask him about the issue.
One of the top reasons for cart abandonment–which is a nightmare–is the complicated checkout process. If John notices that he can ask questions to a chatbot on how to go through with his purchase, you will have succeeded in making a conversion.
If you have a small support team or sales team, having chatbots for business operations can help you save money hiring people. You can leverage rich conversational experiences to improve the support experience and drive sales growth.
Customer satisfaction becomes possible when chatbots actively engage with customers by booking appointments, answering questions, and doing much more. Also, all of these things can be done at a fraction of the cost.
The only time your chatbot would need operator intervention is when the chat is being transferred to an operator. Otherwise, chatbots allow you to save on support costs, and you can invest that capital elsewhere.
Long wait times, poor engagement, etc., are a result of a reactive support approach. To offer the best support experience, you need to be proactive. Chatbots are the cornerstone to becoming a part of what is known as proactive support. It means going in with a plan.
A lack of proactive support leads to customer churn, and customers will notice if your approach to customer support is unenthusiastic. Chatbots allow you to quicken response times when you deal with customers. Let's take a look at a scenario:
Linda is an investor who is facing issues downloading your app. She visits the website and finds the FAQ section hard to navigate. But, she doesn't leave because she trusts that you offer great service. A chatbot pops up, asking her to book a call. Impressed by the promptness, she does it.
We are not saying that you can get away with a poor website. But if you take a proactive approach to customer service, you will find that customers will respond positively and be more tolerant of your shortcomings.
Round-the-Clock Assistance Becomes Possible
As we mentioned, the key benefit of chatbots over live chat is the 24×7 availability. It is a great positive from both a support and marketing perspective. Being available constantly allows you to service clients across time zones from a support perspective.
A chatbot for marketing that does not require manual intervention means that you can capture a lead from anywhere at any time. Your prospects simply need to be willing to engage with a chatbot. After all, chatbots can initiate conversations to help in this.
Imagine coming into work the next day, and your team has leads ready for them to follow up on. That is the power of chatbots in marketing. Also, as a support tool, you can reduce customer wait times by being ever-present to customer queries.
Suppose your agents are all offline or busy; your chatbot can solve the customer's problem. After all, chatbots can answer queries much like a human does, and they can offer services like virtual queueing and guide customers to your knowledge base.
How do Chatbots help with Lead Generation?
Lead generation bots can significantly improve operational efficiency. They serve numerous functions such as sales, customer support, marketing, and customer experience. All of these functions are essential for running a business and allowing it to grow.
Lead generation bots help you leverage high-quality traffic coming to your website. These tools offer you ways to target messages, qualify leads, and optimize conversions on key pages. Leveraging conversational marketing, you can bring a difference to your organization.
How to use a Chatbot for Lead Generation?
Lead generation bots are great for driving leads your way. After all, this software is a complete toolkit for your marketing needs. You can optimize your lead generation efforts quickly. Most chatbots can be installed in a matter of seconds, such as ProProfs Chat.
Here are some ways chatbots help with lead generation:
1. Understand Your Target Audience
Most businesses fall short of their understanding of their customer. As a result, these organizations tend to market to everyone while not making an impact on anyone. With a chatbot, you can segment customers and understand those audience segments better.
Apart from lead generation, these bots can ask questions and engage customers in real-time. Both are crucial to a lead generation strategy.
A chatbot can offer a tailored experience for every visitor. You can offer such levels of engagement to your target audience too. But, first, you need to know your customers' interests and the work they do. Here are a few things to keep in mind:
Identify the interests, dislikes, and likes of your target audience. Create engagement based on data and generate more leads.
Create surveys delivered through chatbots to better understand what your customers like about the product.
Deliver the targeted messages to your audience with chatbots. You can time these messages by user actions.
2. Audiences Segmentation
Segmentation is the process of dividing your audience into subgroups based on specific traits. It offers you ways to deliver marketing messages for each group of people, allowing you to create meaningful interactions with each audience segment.
The main purpose of this strategic practice is to understand what content suits each audience segment. You can separate your audience on the basis of various traits. Using lead qualification, you can create audience segments to offer a tailored experience.
Here is a scenario to consider:
Bill has a large business that generates large amounts of revenue. He is looking for
accounting software
to streamline his finances. He comes across a website that offers finance and accounting services.
That's when a chatbot pops up, asking him the qualifying question, "what kind of business do you have?" He selects "large enterprise" from a list of options. He is directed to a relevant landing page of accounting software. He is happy with the simplicity of engagement.
Now, Paul, on the other hand, runs a small business. He cannot afford expensive accounting software. So, he visits the same website. The chatbot asks the first question, "what kind of business do you have?" Paul enters "small business."
The chatbot directs him to "accounting services" instead. Paul is pleased that he found a service of his choice so easily.
Notice, the lead qualification question asking about the size of the business helps filter out all the products and services. In the end, each individual gets a relevant experience they can relate to and feel satisfied with.
3. Qualifying Leads Becomes Faster
One fundamental rule in marketing is that not every lead will give you good business. After all, not everyone coming to your website wants to make a purchase. Therefore, it becomes crucial for your business to figure out how interested a visitor is in making a purchase.
So, how do you create meaningful interactions with visitors?
You can do this by qualifying leads with a series of carefully curated questions. These questions are called qualifying questions, and they help you gauge the prospect's interest in making a purchase.
Also, you can find out which of your products would be relevant to their purchase decision. One of the best ways to qualify leads is to use a button block. A button block offers a set of options that the user can choose to reach the relevant information.
Well, how do chatbots qualify leads?
Let's take a look at a scenario:
Jane is a visitor who has just reached your website, and she is looking for wedding cakes. You are a bakery that sells a variety of cakes. She wants to narrow down her choices, so a chatbot quickly asks her what kind she is looking for.
There are a series of buttons: children's party, corporate event, and wedding. She quickly selects the wedding, and the relevant page appears on her screen.
Qualifying questions help simplify website navigation for the user. It is important that you use your chatbot to ask such questions to prevent potential customers from dropping off mid-way through the funnel.
4. Book Appointments
Appointment bookings are quite common in B2B firms as meetings are the quickest way to discuss things. They are one of the key goals of a business when investing in a chatbot.
So, is booking appointments with chatbots easy?
Well, chatbots make it easier and help you save costs connected to hiring an assistant to carry out the task. Chatbots also help reduce friction between the customer and the business, making the process simpler.
Chatbots are often used in the medical industry to schedule appointments with doctors. With these tools, you can save time as your clients no longer have to make phone calls to get a meeting with you.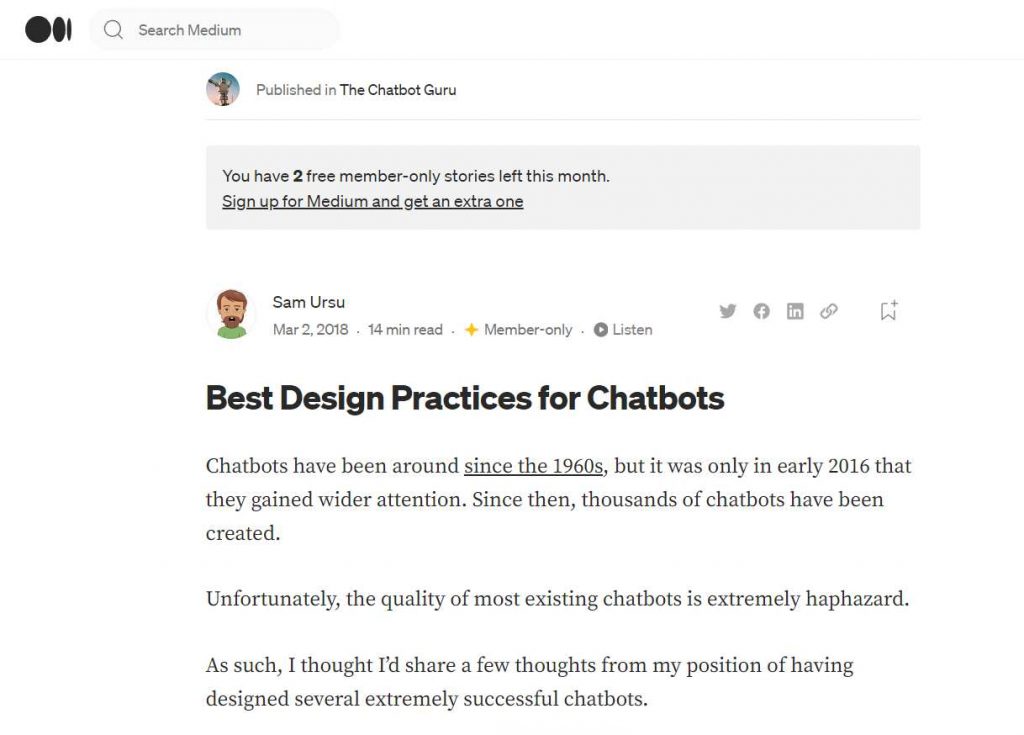 Chatbot's conversational AI makes the process engaging as well. For example, you can use GIFs, emojis, and a humorous tone to make the process smoother. A well-scripted bot or a capable AI bot can create an intelligent conversation with the customer and improve customer satisfaction.
5. Replace Forms With Chatbots
Customers find it tedious to fill out forms; take, for instance, when customers deal with insurance companies, they have to fill out lengthy forms and wait for days on end for them to get processed. With chatbots, the customer experience is improved significantly.
The digital transformation has revolutionized legacy forms and replaced them with lead generation bots. According to The Paperless Project, businesses spend $120 billion on generating forms.
Therefore, it is apparent that paperwork costs businesses quite a lot, and digitizing the process can make lead generation much smoother. So, it might be time to change up your game when it comes to lead generation.
6. Offer Hybrid Support for Complex Issues
Live chat and chatbot both are great channels for customer engagement. Using them together allows you to have a complete support and engagement strategy. For instance, you can use chatbots to screen website visitors and then use live chat operators to service them.
How do you balance chat and live chat?
Chatbots effectively communicate with customers when it comes to basic operations like appointment booking, lead generation, FAQs, and offering help articles. However, for requirements like solving detailed inquiries that the chatbot cannot resolve, live chat is more capable. Also, customers prefer a human touch.
While chatbots can be engaging and human-like, live chat is important to handle complex issues. You can use chatbots to automate routine tasks that agents might stumble on. On the other hand, live chat can help you by delivering a human touch in your support.
For example, chatbots marketing is an upcoming trend that has shown many results. Chatbots offer instant and timely responses to customer queries. But when balanced with live chat, you can handle chatbot fallbacks better. Fallbacks are when a chatbot cannot answer a query.
With a balance of live chat and chatbots, you can guide customers through the sales funnel with engaging conversations that chart out every stage of their journey.
How to Build a Lead Generation Chatbot without Coding?
ProProfs Chat is an excellent lead generation tool that doesn't require coding. It allows you to set up your chatbot in just a few steps. All you have to do is build your chatbot, generate the code, and copy the code snippet. Our tool can help you build chatbots quickly and deploy them instantly.
You have numerous automation features to support lead generation efforts for your business. For example, you can ask customers to fill in their details with pre-chat forms. Targeted messaging allows you to build connections with customers on specific web pages.
You can get integrations with various CRMs such as Big Contacts, Microsoft Dynamics, Salesforce, etc., to store your leads. Your sales team can quickly follow up on those leads.
Boost Your Sales Funnel and Grow Your Business with Lead Generation Chatbot
Lead generation is crucial to a business looking to boost sales growth. Because they are extremely versatile and efficient, lead generation bots have numerous beneficial uses for businesses. Employ these bots today and take your lead generation game to a different level.
As we have discussed, bots can boost your lead generation efforts. Using chatbots, you can use conversational AI to engage customers. Also, a lead generation chatbot will create more opportunities to increase sales and grow leads.
Although you can use chatbots for lead generation, live chat offers many ways to engage with those prospects and offer real-time support. If you are looking for a live chat solution that offers the best of both worlds, then try ProProfs Chat.
ProProfs Chat offers detailed reporting and analytics and allows you to reduce your response time with canned responses. What's more, you get chatbot software along with it.
Do you want a free Live Chat software?
We have the #1 Online Live Chat Software for instant customer support 24x7