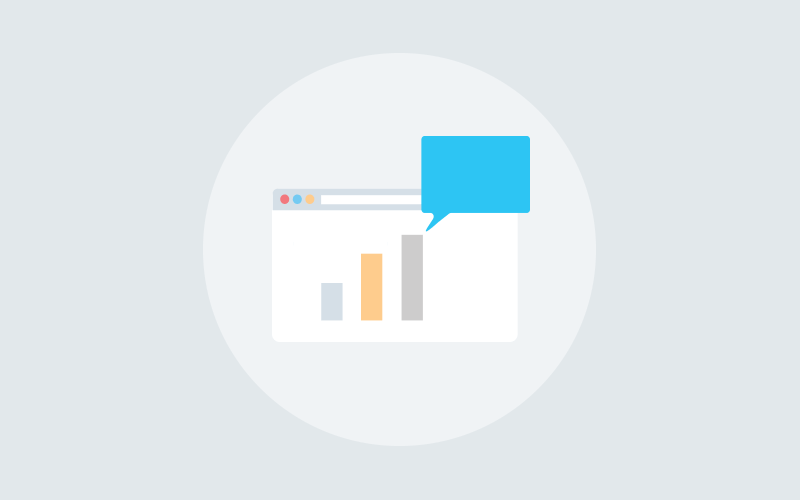 In present day live chat technology is growing rapidly, business group are opting different ways to compete in the technology industry. Initially the customer was disconnected from e commerce sites as there were none to answer their question in real time with an accuracy.
Now to get connected with customers and engage them regarding their queries the business sites have installed a chat button on their website. Live chat software helps the customer and the operator to have conversation through live chat widget to grow business and solve the queries.
According to the research it has been shown that 60% online visitors or customers prefer live chat support than any other customer support system. Thus the arrival of live chat service has transformed the entire online sale purchase scenario.
Integrating Live Chat ensures comfort for Customers, Business and Retailers

In every business, a customer centric approach has become a necessity. Every online retailer is ensuring to adopt live chat service to make things easier for customers. Keeping customers' comfort as the first priority, one can upgrade their website with live chat software service to make things easier for their customers and ease some challenges of ecommerce.
Conversion During Real Time:
Narrow down the hunt for prospective buyers by integrating live chat interface with your e commerce website, which helps you to monitor visitor's surfing trends, recurring visits or page visits. After tracking the visitor you can engage him with his preferences and your product offers.
Money Saved is Money Earned:
In most of the cases, the clients prefer to chat rather than call or speak. In this need of spontaneity live chat support answers the queries on the spot in real time, which increases the customer's satisfaction level to close up the deal or purchase in your favor. Through a live chat widget you can forward essential documents and put visitors onto their desired pages. In this way, business providers save on large investments by appointing many operators, courier services or fax services and a visitor save on call charges and time. In this way the visitor will save time and money on other customer services.
Converting Visitor into Prospective Customers:
This powerful chat engine allows you to extract the entire detailed information about the traffic data in comprehensive format. This data includes complete information of the visitors like email address, IP address along with a visitor's name along with Geo location. Besides this you get a summarized format, including visitor's footprints, duration of stay on each page, reference, page views, URL data. The entire information, gives an important summary of a visitor, which in turn helps in converting a visitor into a potential buyer.
Shopping is more Convenient Now:
A website studded with ProProfs live chat software is like a storehouse with sales support crew. A chat operator entertains a customer the way a sales boy deals with customers in a showroom, he will update you with the stock and discount offers. He remains with you throughout the process until you fix up the deal.
ProProfs Chat has all to Multiply Your Business:
There has not been a better way to engage your customers, increase sales, provide customer support and reduce operating cost. ProProfs chat software has been integrated with several e commerce websites.
It highlights the following featured benefits
• Immediate assistance to your site visitor
• Invite visitors to chat proactively, make chat available according to visitor request
• While chatting you can answer, support related queries, explain products and offers
• Help visitor or customer navigate through your site
• Push relevant pages to upsell and cross sell orders
• Highlight text and use symbols for specific product or page
• Quick and easy one time setup
• Built in high security
• It tracks leads and sales conversions to find which sources refer the most profitable visitors to your website
• It has chat transfers, unlimited chats and transcript search
• User friendly software to boost productivity
• Free trial for 15 days
• Lowest possible prices offering $9.99 for its live chat services, whereas the other competitors are charging $50 – $100 for identical services
With live chat operator you have following options:
• To know the visitor's city, state, chat history, IP address, history of their previous visits and much more
• Track visitor who abandons the order or shopping cart
• An insight into the all marketing campaigns which drives visitors to your site
• Get details about the campaign and the pages visited by the site visitor often
• Provide better customer service to maximize the sale
• With ProProfs chat web traffic reports, one can optimize online marketing campaigns with web traffic and conversion details
• Overall view of user activity, referral sources and keyword analysis
Do you want a free Live Chat software?
We have the #1 Online Live Chat Software for instant customer support 24x7