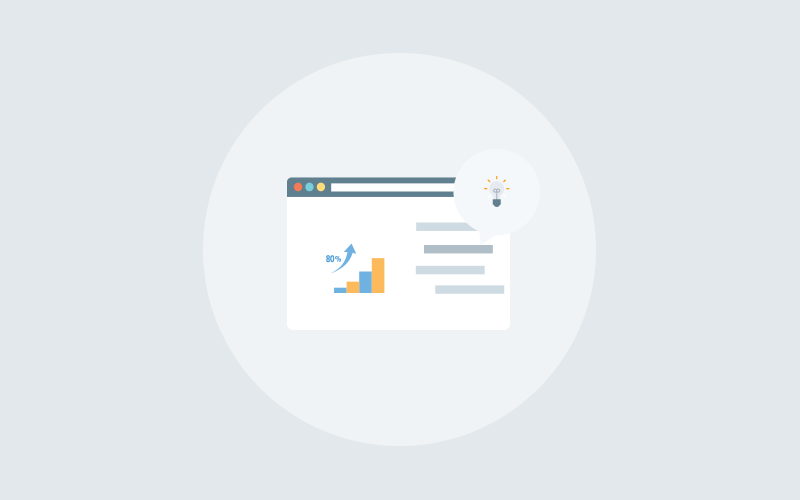 Yes, you heard that right! Growing a small business is a challenge, but it's a greater challenge not to use the right strategies that help it becomes an enterprise business. Every big company started out small. Believe it or not, Hewlett-Packard was just two people working in a garage and McDonalds started out with just one restaurant. It signifies that companies can scale up and grow from small to big.
Although, there's no 'secret recipe' that can guarantee instant results. However, there are ways (thanks to technological advancement and affordable online tools) to achieve growth milestones that can help a small business to become an enterprise business. In simple words, it is quite easy to run a successful company today and grow your business without breaking the bank. Live chat is one such excellent online software.
This real-time engagement solution can be a powerful game changer that turns potential customers into paying clients. Considering that customer satisfaction is the main priority, almost 50% of people prefer live chat to other mediums such as phone or emails.
Live chat involves chatting online with a live agent who is there to assist and answer all of the questions the website visitors might have.
Live chat impact is mirrored in the 38% of respondents who claim they had made their purchase mainly because of a live chat session.
Live Chat: An Economical Alternative


A lot of startup businesses struggle with expenses and finding the right way to allocate the budget to fulfill the project requirements. However, small companies can access a live chat software for less than $20 per month.
Since the phone customer service causes a business to lose 78% of potential customers if they are forced to wait too long to reach the live chat agent, the annual expenses of bad service add up to $84 billion. On the other hand, those operating costs are drastically reduced with the live chat integration.
Live chat success depends on strategic planning
Although live chat reduces costs, this service can't be effective without a well-developed strategy of implementation and use. In the process of business growth, it is vital to consider all the ways customer service can be improved to increase the company's RoI.
These are the metrics to be followed –
In-house software solution or cloud-based- Small businesses can benefit from good and reliable cloud-based service with 99.5% uptime and availability.
Proactive or reactive customer service – Both these approaches is advantageous. The use of live chat widget increased website signups by 31% for web-based messaging Ez Texting service.
Will the software offer chat transcriptions, history, and metrics – This is a crucial option to be considered as it offers valuable insight into customers' behavioral patterns, product or service deficiency, and it measures the productivity of live agents.
Is your live chat easily visible – The position of live chat in a website assumes great relevance. Consumers prefer live chat when it is offered in the combination of easy logging-in, a big visible chat window and resolving cases under 5 minutes.
In addition, with a cloud-based solution the response time will be reduced, allowing the customers to quickly interact with customer service, and delivering widgets options throughout the website will increase the customer satisfaction.
---
Recommended Read: How To Choose The Best Live Chat Software
---
How Will The Business Prosper?
When implementing a new tool, it is essential to measure the effectiveness and profitability. The key metrics that help to measure live chat productivity are –
Costs per contact;
Resolutions per the first contact;
Average order value;
Customer satisfaction;
Web chats are 17-30% less expensive than a phone call. By resolving issues during the first contact, the costs will be reduced further as the live agents handle cases immediately and in real-time.
In traditional call centers, a customer service agent can handle phone and email requests only one at a time. But with live chat, things are different. A customer service agents can engage in simultaneous chats. It also means that when you handle several customer chats at once, a smaller team can handle customer service requests, which slashes your costs eventually.
Norwegia-based Wideroe Airline, the largest regional airline in Scandinavia, wanted to deepen their personal connection with the travelers via personalized and contextual information. The support reps wanted to know their customers better so that offering quicker services wasn't a problem.
After the Airline firm empowered its support team with live chat, it received fewer calls and customer wait time came down drastically. Live chat helped Wideroe offer personalized customer experience and impress the clients in no time.
Related Read: How to Improve Customer Service Using Live Chat
Improve sales & boost conversions
It's true that online buyers prefer live chat because it allows them to get their issues instantly. And it is obvious when consumers are satisfied with your website, they are most likely to return again bringing an undeniable advantage to your business. After all, a happy customer is a regular paying customer.
The final words
It is of the highest importance for a startup to keep up with the latest digital trends to enrich their website experience, as well as to lower the costs of operations.
With the best live chat software solution, there is a win-win situation as it turns a small business into a powerhouse brand with numerous satisfied clients all over the world.
Do you want a free Live Chat software?
We have the #1 Online Live Chat Software for instant customer support 24x7