You need to follow these steps to integrate Live Chat Software with PrestaShop. These steps will help you in adding ProProfs Chat Button on your PrestaShop page.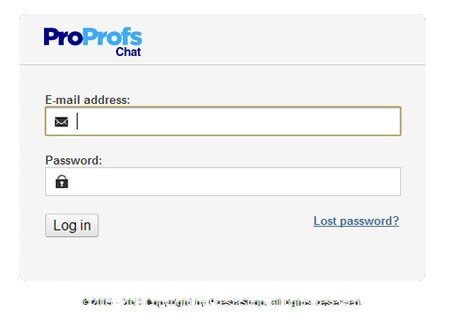 Step 1 –
• Download the plug-in application.
• Login into your Prestashop Administrator Account.
Step 2 –
Go to the Module Section in top menu bar and upload ProProfs chat plug-in for Prestashop.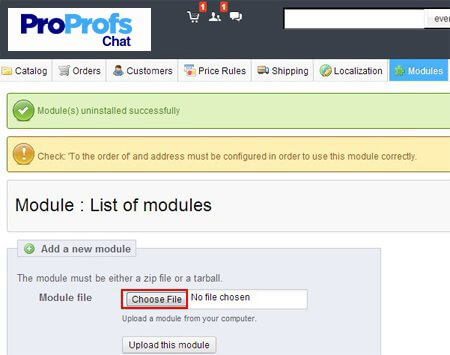 Step 3 –

• Go to Module section and click on Module from module menu.
• Now click on Add New Module
Step 4 –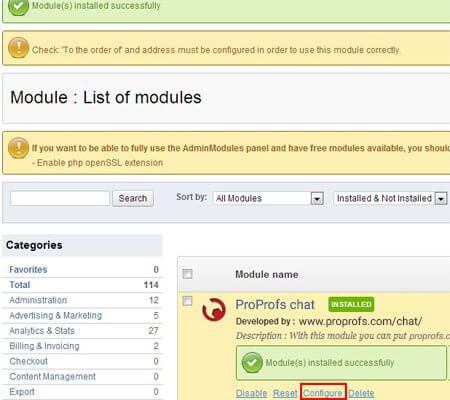 Now Click on Configure of ProProfs Livechat Plug-in.
Step 5 –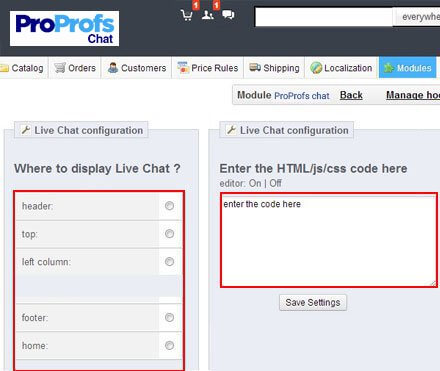 • Place ProProfs live chat code into text area.
Step 6 –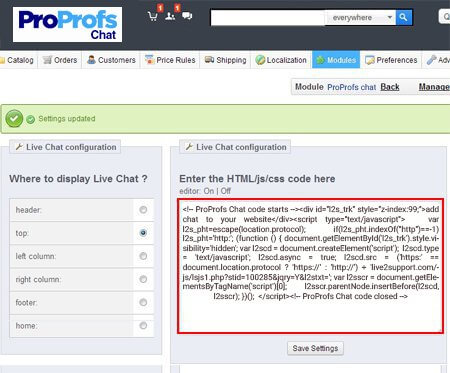 Now Choose Position for show the Live Chat Icon and Click on Save Setting.
Step 7 –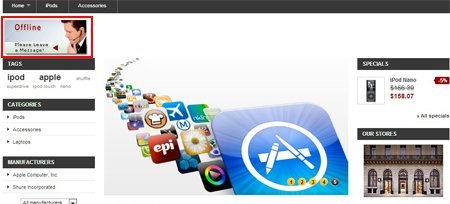 Now you can able to see live chat icon on your Prestashop Website.
Still if you get any problem in integration with Prestashop then you may contact with ProProfs chat customer support team at any time.
Do you want a free Live Chat software?
We have the #1 Online Live Chat Software for instant customer support 24x7