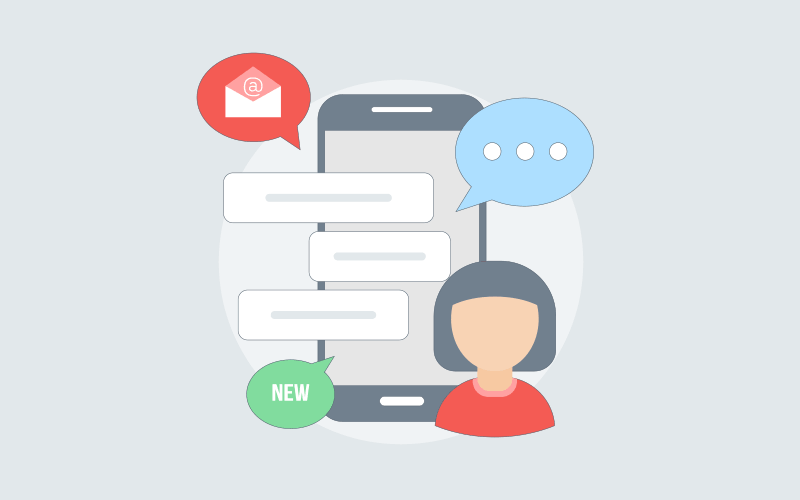 Gone are the days when telephones and emails were in galore as a customer service tool. Now live chat technology is definitely ahead of its game when it comes to customer experience. Although the email is one of the leading forms of communication throughout the world, live chat technology is catching up fast, especially in Canada, United States, Mexico and other parts of the world.
Every business requires efficiency, accuracy and conviction to give back revenues. The retailers with live chat tool on their website have the ability to interact and answer their queries to close the deal in your favor.
ProProfs live chat software has many intelligent features which help retailers to target and engage key visitors and customers. This solution lets store associates handle payments and answer customer queries independently.
Live chat tool is a leg up for eCommerce business as it boosts the customer experience and serves the visitor at personal level. This technology benefits retailers by allowing visitors to use interactive self service features to get more information about products before making a purchase. This reduces call to e-retailer's customer service center and inaccuracy on hand written forms.
How this Technology works?
Live chat technology helps your business initiate proactive chat in strategic moments with customers by helping you monitor their browsing behavior in real-time. It even helps you understand a customer's needs and preferences that allow your operators to create a personalized experience for all customers. The visitor interaction through live chat allows contextual customization so that the visitors can have a meaningful interaction with operators.
How a Retailer can get Benefits?
There are lots of benefits which retailers can get through this live chat software. ProProfs chat is not an expensive system comparing to the profit and sales it increases. It is one of the easiest eCommunication tools available in the market to boost a retailers' sale.
With text dialogues, proactive chat, reviews and updated details, live chat software allows you to convert a visitor into a customer so you spend less and earn more. It serves a retailer in following ways:-
Customer saves money on repeated calls
Handling a customer's query with documentations and online products
Not only live chat helps in the conversion flow, but also help in order value
Attending a customer personally on chat could save a sale, which otherwise could have lost
Help customer faster with suggestions and canned messages
It is prompt, simple to use, fully customizable, secure and user friendly
Equipped with powerful and intelligent tools to scale business yet simple and smooth for operators and customers
It is feature packed action, working straight out of the retailers' window
Chat from anywhere, even if you are out of the office
77% of the online shoppers would like to make contact with a real person
63% more likely to purchase from the site again
90% consider live chat more helpful
38% of respondent made their purchase due to live chat service
Do you want a free Live Chat software?
We have the #1 Online Live Chat Software for instant customer support 24x7