Ever wondered how challenging it must be for your operators to handle multiple chats at the same time?
What if they make a mistake while managing multiple chats or one of their responses prompts the visitor to leave the website before getting a solution?
These are some pressing questions that need your immediate attention.
Yes, there's no doubt that the best live support chat software can help you manage multiple chats and visitor queries simultaneously; but if not handled properly, operators can irritate your customers, which may also lead to losses.
Keeping that in mind, we've curated a quick guide for your operators to handle multiple chats at the same time. We'll identify why handling multiple chats can be a challenge, different problems your operators can encounter, and how can they overcome them.
Why Handling Multiple Chats is a Challenge
Juggling between customers (with different temperaments and challenges) at the same time can get quite confusing for your operators. It can get worse if your live chat tool doesn't support internal communication with other team members during an ongoing customer interaction.
This means that your live chat is outdated and can stall your entire support team during their endeavor to offer a good experience to customers.
So the question is, what you should do to overcome this challenge?
Well, understand that your operators need a unified chat solution, such as a chat on the website, that enables them to manage multiple chats and collaborate with other operators simultaneously. If you avoid investing in a modern chat solution, then you'll likely stall your support process further.
A centralized support tool can help you understand your operator's bandwidth of managing multiple chats and enabling them to collaborate with other team members when the need be.
Problems Operators Can Encounter When Managing Multiple Chats
There are common problems that operators can encounter when handling multiple chats simultaneously. That's what we're going to cover in the following sections – different challenges your support operators deal with when managing multiple chats.
1. Confusing Customers While Multitasking
It's not just offering support via chat that an operator has to manage with a live chat queue in hand. They have to look into a lot of other things when offering help during an ongoing conversation.
While handling chats your operators have to check out:
Customer's browsing history
Previous chat transcripts (if any)
Previous chat history (if any)
This can result in confusing one customer's pain-points with another and leaving customers dumb-founded as to why they received a certain reply from an operator.
2. Stalling Resolution due to Weak Collaboration
Did you know that more than 40% of customers prefer live chat as they don't have to wait for a response in comparison to call support?
However, live chat support can also result in increasing problem resolution.
You may think that if the live chat does everything in real-time, then why would it stall a customer's resolution time.
Well, if your live chat fails to support team collaboration during an ongoing chat, then you're forcing them to walk up to one of their team members while a customer is left hanging.
And that's definitely not a good practice, especially when they are left to respond to multiple customers.
This suggests that you need a solution that helps your operators collaborate with other team members without walking up to their seats or switching between apps.
For example, ProProfs Chat enables operator-to-operator chat during an ongoing conversation, thereby helping operators reach out to each other in seconds while handling multiple chats.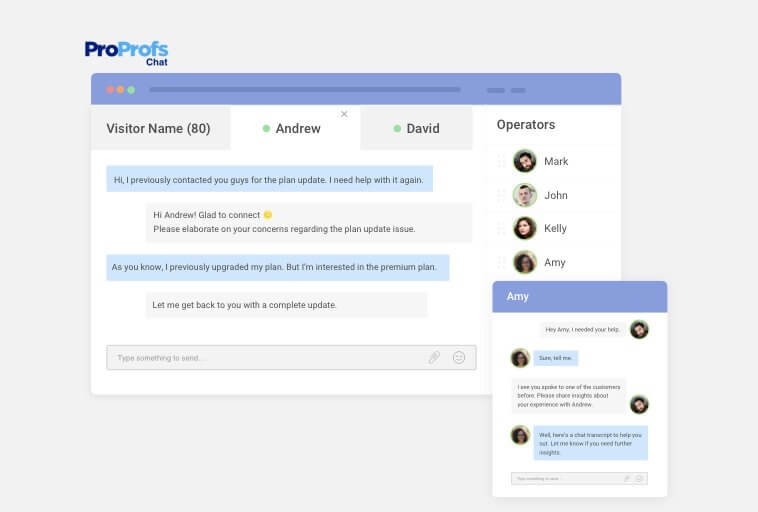 3. Delayed Problem Resolution
Sometimes the operators may not have adequate authority and expertise to resolve customer issues. In some cases, customers may provoke the operators to transfer their call or chat to one of their seniors.
That's not all. A few organizations have a rigid system of roles and responsibilities for operators and admins which may hamper their efforts to offer better support experience to customers.
They may not have access to previous chat history or transcripts of the returning customer to create a personalized experience. They may need approvals or seek their admin's assistance to provide them resources that helps them offer a desired solution to the customer.
Power outage, server issues and a multitude of other issues are at play that may result in delaying the resolution for the customer. What's worse, when due to these issues operators end up missing out on chats or support calls. They lose more opportunities to offer assistance to customers which results in irate customers and bad reviews as a result.
In this case, you can integrate a help desk with your live chat or social media platforms to convert missed chats or social media support requests into tickets. This will help operators get back to missed chat requests faster and at the same time offer a solution efficiently through support tickets.
How to Manage Multiple Chats
In this section, we'll explore how some of the modern live chat features can help your operators manage multiple customers at the same time.
1. Reduce Customer Wait Time with Canned Messages
Using canned responses can be one of the few ways to help your operators reduce customer wait time and help them keep the visitors engaged during the conversation.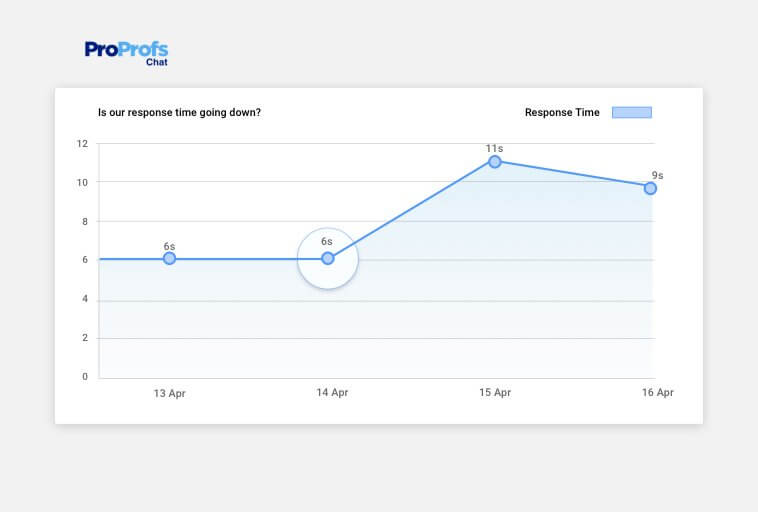 Advice: Avoid using this feature in excess otherwise, your customers may feel that they are talking to a bot.
You can create a canned response template for multiple questions. If you do not get a knowledge base integration, then the next best option for you to manage frequently asked questions is canned responses. These would look something like this: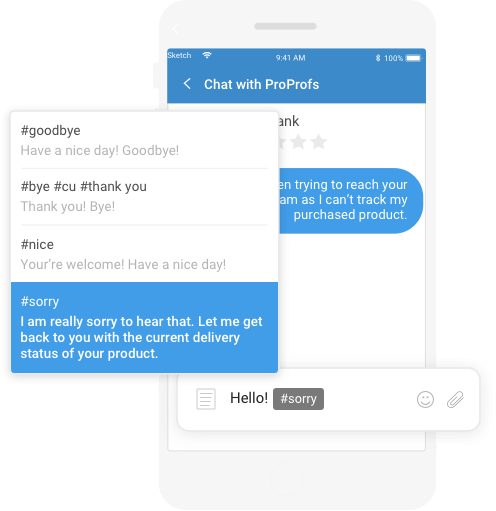 The use of canned responses helps your operators to manage multiple chats as they:
Never have to respond to the same question again
Reduce their typing effort
Create constant engagement between your brand and customers
Improve operator efficiency
Read More:  Tips to Achieve Zero Wait Time Using Live Chat
2. Tackle Commonly Asked Questions with Knowledge Base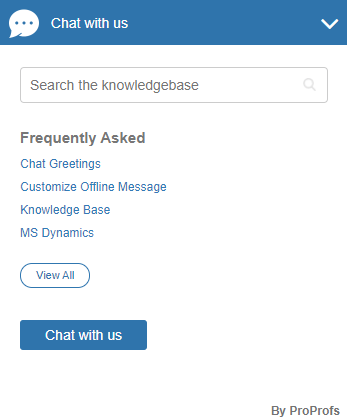 Your operators can tackle commonly asked questions with a knowledge base in two ways. How? Let's checkout.
☝ Push Informative Help Center URLs
During an ongoing chat, ask your operators to push informative URLs from your help center to help customers get close to a solution faster. This will help your operators tackle frequently asked questions posed instantly and get back to other chats at hand. This is one way to improve their live chat handling skills too.
☝ Integrate Knowledge Base to Live Chat
"Live chat integration with a knowledge base tool can result in up to 80% drop in customer support chats."
Tweet this
Woah, now that's a catch for any operator who must be facing troubles managing multiple chats at the same time. If anything, it's a great solution for your business because you're helping your customers find an answer before they approach your brand for support.
The live chat and knowledge base integration feature can help you:
Hamper employee productivity
Delay the flow of instant answers
Lead to unsatisfied customers
3. Convert Missed Chats into Support Tickets with Help Desk Integration
There are chances that when you handle many chats, you might end up missing out on a few support requests at the same time.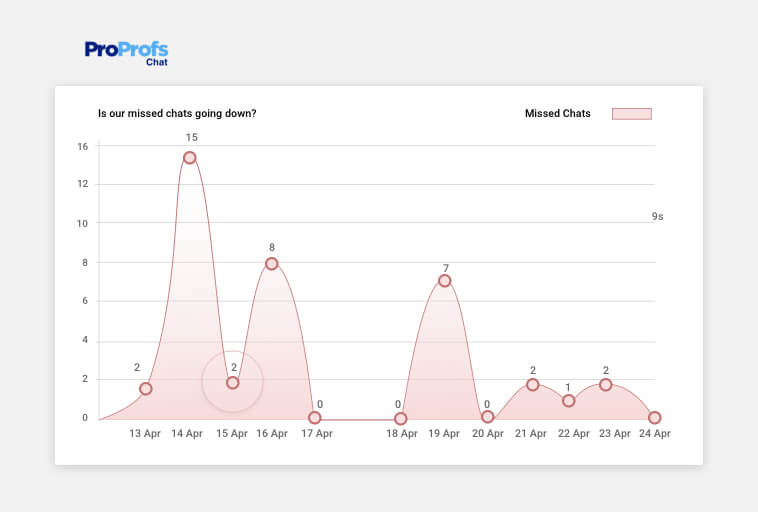 That's why we'd suggest you opt for help desk integration with your live chat. Now this integration can help in two scenarios.
One, your operators come across an issue that may demand more attention and consume more time. Such chat conversations can be escalated into tickets to help customers know that the team is working on it, and the solution is on its way.
Two, your operators miss out on a few chats when offline or away from the system. The integration helps you convert missed chats or offline messages into tickets that the team can tackle later on. In short, they still get the opportunity to reach out to a customer, along with a solution hassle-free.
4. Route Visitors to the Right Department to Avoid Delay
Another live chat feature that can help your operators manage multiple chats at the same time is chat routing with which you can route visitors to the right department.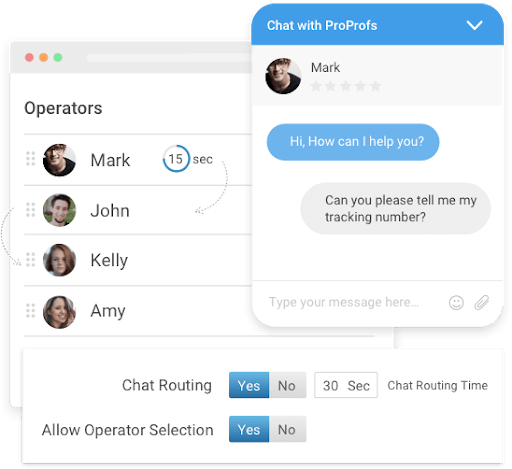 Now chats can also be directed to the right department in two ways.
☝ Automatic Chat Routing
To automatically route incoming chats to the right operators, you first need to set certain rules and conditions that are easy to set up in tools like ProProfs Chat.
This will help your operators overcome burnout with issues that aren't related to their field or expertise. Also, it will help your customers avoid wait time and get a solution faster.
☝ Manual Chat Routing
This routing process seems fit for situations where operators feel that a certain team member is more equipped to handle a customer. They can route chats within their teams or across different teams to ensure the customer gets a sound solution to their problem.
But the point is that routing a chat (either automatically or manually) can help your operators instantly respond to customers with the right solution.
5. Understand Operator Bandwidth to Set Chat Limit
You should also consider the operator's bandwidth and performance to set the right chat limit for them. You need to understand how they perform when managing more than three chats at the same time.
Live chat solutions such as ProProfs Chat help you get access to individual reports and timesheets that offer insights on how an operator performs when managing multiple chats.
But as you understand the exact bandwidth for your operators, make sure you do not exceed beyond their existing limit. This may hamper their current performance and put them under a lot of pressure. You need to ensure they don't burnout.
As you monitor their performance, you'll be able to identify good resources and those who need to undergo training to improve their output.
Besides these five ways to handle multiple chats at the same time, you should also focus on getting a support tool that helps you:
Get instantly notified for incoming chats and help operators offer solution faster
Switch faster between multiple chats to enable operators to maintain consistent support
Connect your operators with other team members during an ongoing chat in case they have doubts or concerns related to the challenge the customer is facing
Manage & Resolve More Customer Challenges with Live Chat
Live chat has no doubt simplified the support process for your customers. They can expect and get instant solutions to their problems. However, the same isn't true for your operators.
With live chat in the picture, operators are expected to offer support to more than two customers at the same time. But the question is, can operators live up to the customer service expectations of various customers with different temperament at the same time?
Well, we found out that with the right live chat tool, this is possible.
We learned how canned responses, integration with platforms like help desk and knowledge base, and routing customers to the right department can help operators manage multiple chats at the same time efficiently.
In case your existing live chat tool misses out on any of these mentioned features or others mentioned in the article, then feel free to check out ProProfs Chat.
Now that we've seen how to manage multiple chats at the same time, let's take a look at some of the frequently asked questions below.
How Can I Improve My Chat Support?
There are various steps you can undertake to offer good chat support to customers. You can offer instant proactive chat support to visitors by initiating a conversation with them. Besides that, you can also reduce customer service time by enabling multiple chat options in your software. This will help your operators to manage multiple visitors at the same time as per their capacity.
What Makes a Successful Chat Operator?
A successful operator is the one who successfully helps his visitors find answers to their challenges before they approach them for support. An operator also needs to make sure that visitors do not have to wait for support in a queue as chat support needs to give a different experience to customers in comparison to phone support. Read our blog on the characteristics of successful live chat agents.
How to Say 'No' to Customers' Requests or Demands?
There are multiple ways to politely decline your customers' requests or demands. You can start by listening to your customers and rather than denying them directly or speaking to them rudely. Let them know that the request can be taken up immediately or can be scheduled for the future. You also try offering alternative solutions to the issue or give an explanation to the customer and explain why the request can be implemented. Read our blog on how to politely say no to customers along with real-life examples.
How to Multitask With Live Chat?
You can use features like canned responses, operator-to-operator chat and multiple chat windows to help your operators multitask with the live chat software.
How Many Chats Can an Agent Handle?
This depends on the efficiency of your operators. Some suggest that an operator can handle 2-4 chats at the same time on an average while maintaining the quality of the conversation. However, some operators also manage 5-7 chats too. In short, it depends on the efficiency, experience, authority and technical expertise of the operator. And also it depends on the customer concerns and the type of problem that operators are dealing with.
Do you want a free Live Chat software?
We have the #1 Online Live Chat Software for instant customer support 24x7