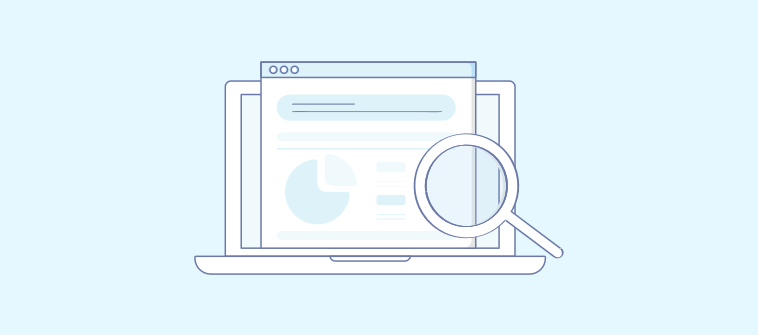 "What can help me get committed and loyal customers?"
A question that every business is seeking an answer to.
But trust me, factors like:
Product quality,

Awesome support,

Marketing reach,

Efforts to engage customers,

Efforts to retain customers,
help you formulate effective loyalty programs that your customers enjoy being a part of. Let's take a look at customer loyalty statistics and observe the various ways that help a business improve and boost customer loyalty.
Customer Loyalty Statistics 2023 You Shouldn't Miss
Through customer loyalty facts and trends, your business can pick up some of the pivotal ideas, and do's and don'ts of the customer loyalty program. What's more, these customer loyalty stats give an insight into factors that prompt customers to be loyal to a brand.
To help you understand this further, we've put together a list of 60+ customer loyalty statistics that have been divided into the following categories
Customer Loyalty Program Statistics
1. Over half of the surveyed population reported that, if they like a brand, they will rarely purchase something different. This includes 55% of older millennials, 53% of younger millennials, and 51% of Gen Z.
(Source:

Business2Community

)

Tweet this
This statistics on customer loyalty program clearly explains that customers rarely end up purchasing something that their favorite brand or vendor isn't offering.
2. Consumers are retracting loyalty, or switching loyalty programs faster than even three years ago, with 78% of consumers reporting they are retracting loyalty at a faster pace.

(Source:

Business2Community

)

Tweet this
Customers would only switch from their existing loyalty programs when they know there are better ones out there to help them enjoy more benefits. And, that's exactly what this customer loyalty stat proves. Customers won't think twice when switching from one loyalty program to another.
3. Loyalty programs are soaring. 77% of consumers participate in a retail loyalty program, 46% have joined a hotel program, and 40% are part of an airline program–up from 72%, 36%, and 31% over the last year, respectively.
(Source:

Adobe

)

Tweet this
This customer loyalty statistic speaks of existing trends in this area. It clearly shows the different loyalty programs customers are interested in and how it is only going to rise from here onwards.
4. Different incentives entice customers. Unlike last year, when the promise of deals most drove loyalty, customers today find financial rewards (61%) and programs highly tailored to their needs (58%) much more enticing.
(Source:

Adobe

)

Tweet this
Another thing that you can learn from these statistics about customer loyalty is how customers like to see more deals and incentives they can receive from a brand. And end up showing more loyalty towards their brand by spreading the right news and returning to their business every time.
Takeaway: The statistics mentioned above on customer loyalty programs enlighten us on different aspects that customers think of when joining or switching loyalty programs. Plus, these shed light on various loyalty programs that heighten the interest of the customers and prompt them to be a part of one.
Benefits of Improving Customer Loyalty
5. Members are your brand marketers. 73% of members are more likely to recommend brands with good loyalty programs.
(Source:

Bond Brand Loyalty Report

)

Tweet this
The best part of having a customer loyalty program is to see how your customers promote your brand with their peers and relatives. If you have a great program in place, you'll notice how many of your customers end up recommending your business to people who they come across. And, positive word of mouth publicity can help your business expand and gain more benefits.
6. Members of loyalty programs generate between 12%-18% incremental revenue growth per year than non-members.

(Source:

Adobe

)

Tweet this
Loyalty programs tend to help a business make more revenue because customers like getting good discounts. And when customers get their desired discounts and offers, they tend to purchase more from the same brand and spread the word amidst their known ones. This tends to boost the revenues for a business.
7. A decade long survey from 2006-2016 examined the growth trends of loyalty programs in the US and found that memberships have grown from 3.3 million to 3.8 billion from 2014 to 2016 alone. Despite the recession, loyalty program membership has seen steady growth.

(Source:

Statista

)

Tweet this
Loyalty programs have witnessed steady growth from 2014-2016 because of the deals they have to offer to the customers of a brand. And more exclusive deals tend to boost the confidence among customers that their partnership with a brand is valued via these programs.
8. During a poll conducted in the US in 2016, 60% of individuals surveyed responded that they would be interested in receiving emailed codes for use at checkout. Today's consumers love finding ways to save.
(Source:

Statista

)

Tweet this
Another study by Statista confirms that the reason why loyalty programs are a hit among customers is that they love getting good discounts on their purchase. And this prompts them further to engage with a brand for future purchases.
Takeaway: These customer loyalty and engagement benefit statistics help us to understand why loyalty programs are so popular among customers and how business owners end up receiving improved revenues.
Customer Loyalty B2B Statistics
9. Brand marketers' top priorities in 2018 are customer experience (25%), brand awareness (18%), new customer acquisition (18%), customer retention/loyalty (17%), and engagement (15%).

(Source:

Bynder and OnBrand

)

Tweet this
Over a period of time, customer loyalty has become one of the top priorities for brand marketers to judge how a business is performing.
10. 70% of businesses said they were improving client experience because customers expect more personalization, while 60% simply want to improve customer loyalty.

(Source:

Access Development

)

Tweet this
Along with customer experience, the B2B industry is now focusing on improving customer loyalty programs to match the existing expectation bar.
Takeaway: Customer loyalty statistics on B2B industry help you understand that customer experience or satisfaction are not the only factor to determine how a business is performing amidst the competitive market.
Social Media & Customer Loyalty
11. 49% of consumers say their purchasing decisions are influenced by social media posts of their friends and by a brand or retailer they follow on social media (30%).

(Source:

AdTaxi

)
Loyalty stems not only from the program that a brand starts. What close friends and family members say and spread tends to change what people think of a brand. And social media is increasingly becoming one such platform such customers share their thoughts expressively.
12. 47% of millennial women know their favorite brand's origin story, 41% know who founded the brand, and 40% follow the founder or someone affiliated with their top brands on social media.

(Source:

Merkle and Levo

)
Customer loyalty isn't restricted to purchasing activities. It is also visible when customers take the initiative to learn about a brand's origins, how it starts, and what helped it to thrive in a competitive market.
13. 40% of consumers would prefer to opt-in to a promotion or exclusive offer than have brands use the information they willingly provide on social media (13%) or their activity on a brand's website (17%) to determine whether they should receive the offer.

(Source:

Kelton

)
These customer loyalty statistics describe how customers would instead prefer to have exclusive offers than being approached through the information provided on social media or to their website.
14. 53% of consumers said they would be more likely to consider brands that are transparent on social media for their next purchase, while a lack of transparency might lead 86% to purchase from a competitor.
(Source:

Access Development

)
Your brand should be transparent to increase loyalty among your customers. That's because they would feel that you aren't hiding anything from them and are keeping them updated with what's coming next for them.
15. One-third of consumers would purchase more from brands if their CEO demonstrates transparency on social media, and 63% said CEOs with their profiles are better representations of companies.
(Source:

Access Development

)
Such statistics about customer loyalty describe how consumers tend to readily rely on companies where CEOs are more transparent about the developments of the company on social media and are regular on keeping their followers updated.
16. 31% of loyalty card members followed brands on social media. This gives marketers another platform to reach loyal customers.
(Source:

eMarketer

)
To keep your customers engaged, it is important to keep your social media brand pages updated with new announcements and existing offers. This would especially work well with those who hold your loyalty card membership.
Takeaway: Customers like it when brands are transparent with them. That's why many buyers follow owners of the brands they like to shop with regularly. These customer loyalty statistics help us understand the growing relevance of social media for true brand loyalists and their increasing expectations in terms of transparency.
Hard to Attain Customer Loyalty Statistics
17. When customers are unhappy, they're much quicker to act. Half quit doing business with a company immediately after a bad sales/marketing experience, one-quarter took to social media, and 54% started engaging with other companies.

(Source:

Adobe

)
Your customers tend to take action in a fraction of a second. So just in case, they face a bad experience in terms of support or product purchase, they are likely to leave your brand and move on to your competitors.
18. The majority of consumers (62%) don't believe that the brands they're most loyal to are doing enough to reward them.

(Source:

Hyken

)

Tweet this
Another reason why it is hard to retain your existing customers is that they do not feel rewarded for their loyalty. This customer loyalty statistics for 2022 gives you all the more reasons to work upon improving your loyalty programs.
19. If consumers know that a brand was allowing customers to redeem exclusive offers who didn't qualify they would – lose trust in the brand (80%), shop with the brand less often (53%), recommend friends or family not use that brand (33%), make organizations/groups associated with the exclusive offer aware of what is happening (29%), reach out to their customer service team to try and stop it (26%), leave negative online reviews about the brand (18%), and make negative posts on social media about the brand (10%).

(Source:

Kelton

)
This study from Kelton gives you all the more reason to learn why you should listen to your customers and customize your existing loyalty programs. You wouldn't like to see your customers losing interest in your brand or shop less with you because they had one bad experience.
20. Even the customers who spend the most at your company aren't necessarily loyal. According to the advisory firm McKinsey & Company, 25 to 50% of a brand's highest-spending customers also shop with its competitors.
(Source:

Mckinsey

)

Tweet this
This study by Mckinsey helps you understand that customers who end up spending more might not be as loyal to those who shop once in a blue moon.
21. A company's highest-spending customers are also the most likely to check out multiple brands. These big spenders are the quickest group to look elsewhere when they believe their relationship with a brand is beginning to go awry.
(Source:

Harvard Business School

)

Tweet this
While the previous brand loyalty statistics describe how customers who spend more aren't necessarily loyal to you, this one turns out to be even more challenging. Customers who end up paying more are more likely to check out your competitors too.
Takeaway: Customer retention is a huge challenge that many companies tend to face even when they've already proved their mettle in the game. The aforementioned customer loyalty statistics for 2022 focus on various reasons where customers are more likely to leave the brand and shop with your competitors.
Customer Loyalty Through Customer Satisfaction
22. 44% of US consumers are loyal to brands that engage them by asking for help in designing or co-creating services and products.
(Source:

Annex Cloud

)

Tweet this
Seeking customer feedback on how to improve the existing services or products is a great initiative to improve the customer satisfaction score. This also adds value to customer experience.
23. Effective brand representatives drive 3.9X higher member satisfaction.
(Source:

Access Development

)

Tweet this
This customer loyalty statistics focuses on how your brand loyalty can easily increase if you have convincing representatives at your organization. That's because good representatives focus on creating a customized experience for your customers that results in higher satisfaction.
24. Americans across the board report telling more people about poor service (15 people on average) than about good experiences (11).
(Source: American Express)

Tweet this
To keep your customers satisfied with your brand is essential. That's exactly what this customer loyalty stat states. If you create an awesome experience for your customers, they'll end up sharing it with 11 different people.
25. 87% of satisfied customers are more likely to upgrade or add services and are less likely to cancel.

(Source:

Mckinsey

)

Tweet this
This statistic proves that satisfied customers are less likely to leave your brand or cancel their service subscription.
51% of customers feel that companies care about them go the extra mile to keep them happy.

(Source:

Hiver

)

Tweet this
Providing exceptional customer support is not just about meeting your customers' expectations but it is also about exceeding them. It is, in fact, one of the most effective ways to stand out from the crowd. Not just that, but surpassing your customers' expectations and creating genuinely 'wow' moments is key to driving long-term loyalty.
Takeaway: It is important to understand that customer satisfaction and loyalty go hand-in-hand. If your organization fails to keep the customers satisfied with services and products, you are more likely to see a drop in loyalty and customers too.
Statistics on Customer Loyalty Program Improving Sales
26. 51% of US retailers plan to provide offers or discounts exclusively for mobile app users in 2018 to positively affect sales growth.
(Source:

RetailMeNot

)

Tweet this
One way to improve your sales along with brand loyalty is to provide exclusive offers or discounts to customers who use your app regularly for making product purchases.
27. 3 in 4 retailers will increase the number of promotions and deals they offer in 2018 as they feel that deals are not dying. If anything, they strongly feel that they will be a key area of investment.

(Source:

RetailMeNot

)

Tweet this
Most retailers believe that offers, discounts, and promo codes tend to help them boost sales effectively.
28. Increasing sales revenue ranked most often as the leading factor for determining the success of the promotions that retailers and brands offer to consumers (56%), followed by new customer growth (55%), and brand awareness (50%).

(Source:

RetailMeNot

)

Tweet this
Brands strongly believe that offers and promotion discount codes turn out to be one of the leading factors for improved sales, which is followed by customer growth and brand awareness.
Takeaway: Your sales can soar, and so can the customer loyalty towards the brands. The statistics mentioned above indicate various strategies that brands should adopt to improve both loyalty and sales.
Mobile Customer Loyalty Statistics
29. 49% of customers don't know whether there is an app associated with their loyalty program.

(Source:

Bond Brand Loyalty Report

)

Tweet this
Gives all business owners heads on how they should start working on a mobile app that helps them to engage all their loyalty program members actively.
30. 57% of members would like to engage with loyalty programs via a mobile device.

(Source:

Bond Brand Loyalty Report

)

Tweet this
Once you do create a mobile app where you personalize the brand engagement experience for loyalty program members, it becomes a lot simpler for you to grab in more sales for the business.
31. 33% of retailers have implemented features that let loyalty members track points, and 29% let them redeem rewards or receive alerts when they near a rewards threshold.

(Source:

eMarketer

)

Tweet this
As one of the customer loyalty trends, this one clearly states the growing need to have mobile apps for loyalty program members. However, it also stresses how to help members track their collected points during each shopping experience and help them use those points easily.
32. Some 40% of retailers hope to integrate mobile app payment with their loyalty program in the next two years.

(Source:

eMarketer

)

Tweet this
One advancement that needs to be kept in mind by other business owners too. You need to bring together both mobile app payments and loyalty programs for better user and customer experience.
33. 37% of respondents planned to tap their loyalty account through a retailer app, slightly behind the 49% who aimed to download mobile coupons and 46% who expected to look up reviews.

(Source:

eMarketer

)

Tweet this
As one of the customer loyalty statistics, this one clearly shows why your business should bring a retailer app. The numbers clearly indicate that business owners will end making more sales through its use.
Takeaway: These customer loyalty statistics target the fact that business owners should have a mobile app that allows customers to keep track of how many points they've earned and by when they should use. This strategy can help them boost sales and, at the same time, prompt more customers to join the loyalty program.
Customer Loyalty Brands Statistics
34. Brand Keys announced its 22nd Annual Loyalty Leader list where 761 brands were assessed across 84 industries. And among them, it listed the top 100 brands for the loyalty rankings. You can see brands like Netflix & Amazon (video streaming), Samsung (smartphones), Apple & Amazon (tablets), Facebook (social networking), and Trader Joe's (natural foods) among the top 10 contenders.

(Source:

Brand Keys

)
Brands that have topped the loyalty bar are inclusive of Netflix, Amazon, Apple, Facebook, Samsung, and others. That's because they provide regular or updated services for the membership holders and those loyal to their brands.
35. Nine of the top 10 brands in the 2018 top 100 loyalty leaders ranking are digital brands, with Amazon taking the NO. 1 spot.
(Source: Brand Keys)

Tweet this
To top such rankings, you need to look up to brands like Amazon, who end up creating a fulfilling experience for the brand loyals.
36. The top three brands on the Loyalty Leaders list are Amazon in online retail, Google for search engines, and Apple for smartphones.
(Source: Brand Keys)

Tweet this
No matter which industry your business belongs to, you need to make sure that you provide excellent customer experience and offer the best in industry discounts to your customers.
37. 68% of customers said cost was the top factor that influences where they shop, followed by proximity (55%), product selection (53%), online customer reviews (36%), and brand loyalty (34%). (Source: Uberall)

Tweet this
The list of loyalty leaders is inclusive of standards such as customer reviews, product selection, cost, and brand loyalty were taken into account.
Takeaway: Brands who've aced the brand loyalty game in the market have a lot of stories to tell and help business owners like you understand what goes into building different experience and loyalty.
Customer Service Loyalty Statistics
38. 88% of respondents indicated that quality is a critical factor in their decision to remain loyal to a brand; 72% identified customer service as a top priority.

(Source:

Hyken

)

Tweet this
Product quality needs to be top-notch to help brands attract more customers through positive reviews. But at the same time, they should make sure that the customer service, along with great product quality, is the perfect amalgamation that leads to more sales.
39. 48% of respondents said that the most critical time for a company to gain their loyalty was when they make their first purchase or begin service.
(Source:

Hyken

)

Tweet this
To create a sense of trust, you need to win your customers during their first experience with the brand. That's because almost half of them take time to trust a brand during their first product purchasing experience. So, you have all the more reasons to sharpen your customer service skills that help you gain loyal customers for your brand.
40. 31% of US retailers surveyed were responsive to their customers on social networks, and 25% had customer service representatives available via chat, text, or email.

(Source:

eMarketer

)
While brands are actively participating in improving the existing customer service experience, the numbers are yet to increase. Make sure that your business is a part of this number. Become one of those retailers who provide 24*7 customer service and is even responsive to social media page questions.
Takeaway: No doubt that great product quality is imperative for winning the hearts of your customers, but these brand loyalty statistics clearly state how awesome customer service experience tends to strengthen the loyalty between a brand and the customer.
Retail Customer Loyalty Statistics
41. 86% of retailers are said to partner with websites and apps that focus on deals, cashback & loyalty.

(Source:

RetailMeNot

)

Tweet this
As a retailer, you need to make sure that you partner with websites or apps that help your business create more sales opportunities. Let's say Amazon brings together a platform that allows many retailers to sell their products online. Through the platform, not only do they get to create sales or product deals but also avoid facing losses that result due to bad sales.
42. 72% of retailers are using mobile marketing to drive in-store sales for their business.

(Source:

RetailMeNot

)

Tweet this
Another way that retailers can boost not only loyalty but also increase sales is through using mobile marketing. Create ads that target mobile browsers who are searching for a similar product category.
Takeaway: To boost retail customer loyalty among your target audience, it is important that you focus on partnering with websites and apps that help you sell your products with better discounts. Plus, you need to focus on marketing your brand to target an audience that allows you to drive in more sales and customer loyalty.
Customer Loyalty & Retention
43. Customer loyalty leads to profits. Increasing customer retention by just 5% boosts profits by 25% to 95%.

(Source:

Bain & Co.

)

Tweet this
Understand this; customer retention can turn out to be more beneficial for your business than acquiring new customers. Customer retention is a cheaper process in comparison to acquisition. That's why you need to focus on increasing customer retention. With existing customers, you can quickly boost sales and convert them into brand loyals.
44. 67% of consumers said good customer experience encourages them to stay longer or spend more money.

(Source:

Forbes

)

Tweet this
If you focus on providing excellent customer experience to your existing customers, you'll see them shopping with your brand on a regular basis and even let others know about their experience with your brand.
45. 84% won't come back to a retailer if they've had a poor experience returning a product.

(Source:

Klarna

)

Tweet this
Another way to ensure that your brand easily retains customers is by creating a good experience when they return your products. In case you do not manage this process correctly, chances are that you'll see your customers leaving the brand, and at times without even stating the exact reason.
46. 78% of shoppers will buy more in the long run if a retailer has free returns.

(Source:

Klarna

)

Tweet this
To boost customer retention, you can also work towards product returns. While the previous customer loyalty statistics explains how good experience will help you retain customers, this one focuses on how to free product returns will do the same.
47. Shoppers with an emotional connection to a brand have a lifetime value four times higher than the average customer's.

(Source:

Motista

)

Tweet this
It's not just about retaining customers. It is about retaining customers by building a strong emotional connection with them. So make sure that your team focuses on creating a personalized experience when helping customers that motivate them to connect with your brand at an emotional level. In return, you'll have a list of customers who would have four times higher lifetime value.
Takeaway: No doubt that customer service and experience are important metrics to consider when trying to evaluate your brand's loyalty, but you should also consider customer retention in the evaluation too. This metric brings in new customers, more business for your brand.
Customer Loyalty & Experience
48. Only 22% of members feel very satisfied with the level of personalization they experience with a program.

(Source:

Bond Brand Loyalty Report

)

Tweet this
One of the biggest factors that customers consider when becoming a loyalist is the level of personalization they experience during a loyalty program. However, this number is too low. Only 22% of loyalty program members feel satisfied with the experience they have with a brand.
49. Redemption is the key to member experience. The study suggests that more than 1/5 of Members have never made a redemption, and non-redeemers of the loyalty program 2.3X are more likely to defect than those who redeemed their points in the past 12 months.

(Source:

Bond Brand Loyalty Report

)

Tweet this
Creating a loyalty experience for your customers is possible when you allow them to redeem their existing points. However, they should entail good discounts to encourage them further to return to your business for more purchasing experience.
50. Program satisfaction is 2.7X higher for members who are made to feel special or recognized by representatives of the brand or Program.


(Source:

Bond Brand Loyalty Report

)

Tweet this
Help your loyalty program members feel special and recognized with the best team in place. Great representatives who are aware of the existing industry practices would have a lot to bring to the conversation and will help you value your customers more during an ongoing conversation.
51. 20% of customers strongly feel that program reps create an awesome experience where they feel recognized.
(Source:

Bond Brand Loyalty Report

)

Tweet this
With great representatives, you should also think of getting the best customer service product like live chat software or ticketing software. This will allow your loyalty program representatives to engage better, get hold of the customer's history with the brand, and easily offer the best solution that makes the customer feel recognized.
Takeaway: To boost customer loyalty, it is important to focus on the individual customer and member experience. Make sure to personalize the customer service experience and provide detailed information about how and when should the customer loyalty program points can be redeemed. This way, customers will more likely trust your brand and reach out to you for future purchases.
Customer Engagement & Loyalty Stats
52. 57% of airlines and 41% of hotel chains reward consumers for a range of engagement behaviors.
(Source:

International Journal of Business & Social Science

)

Tweet this
Encourage your customers to actively engage with your brand by rewarding with a coupon or discount exclusively designed for them. This will prompt them to reach your brand for future engagement too.
53. Most loyalty programs suffer from low engagement. In 2015, US consumers participated in 50% of the loyalty programs they belonged to—a steep decline from the previous year's 71.6% active participation rate.
(Source:

eMarketer

)

Tweet this
These customer loyalty statistics showcase the scenario of 2015. Imagine, what would the loyalty program engagement numbers be like today! To prevent this steep fall, you need to focus on how to reward customers who regularly engage with the loyalty program you've designed.
Takeaway: Besides customer service, experience, and lucrative loyalty program, the above-mentioned customer loyalty stats also focus on customer engagement. With constant engagement, you not only make the customer loyalty program work but also encourage customers to bring in more revenue for your brand.
What Loyal Consumers Want
54. 70% of Gen Z, 64% of Gen X, and 63% of Millennials expect to receive personalized recommendations via an app while browsing in-store.


(Source:

CrowdTwist

)

Tweet this
One of the customer loyalty statistics describes the role of a mobile app for a successful program. At the same time, this one suggests how the need for a mobile app to manage customer loyalty programs is one of the growing expectations of loyal customers. If you have a mobile app that manages and personalizes the recommendations for program members, then they are more likely to purchase from the same brand.
55. Consumers want omnichannel loyalty programs, particularly Gen Z. 87% of Gen Z consumers want to be awarded points for walking into a brand's location, restaurant, gym, or store.

(Source:

CrowdTwist

)

Tweet this
Another customer engagement and loyalty statistic indicates how customers expect a brand to create an omnichannel loyalty program and get rewards for walking into any brand location. While they seem to be too far fetched, the same ideas boost not only engagement but sales also.
Takeaway: Only loyal customers who've done regular business with a brand will come up with expectations that not only helps a brand improve but also increases its revenues. Make sure you take into account the expectations of your loyal customers to retain them for future purchases effectively.
Future of Customer Loyalty
56. 75% of consumers would engage more with loyalty programs that make rewards mobile-friendly.

(Source:

CodeBroker

)

Tweet this
To boost engagement with your loyalty program in the future, make sure to offer good rewards to your customers that can easily be availed through mobile as well. In short, create mobile-friendly rewards that customers can easily avail as and when they come across them.
57. 67.3% of shoppers expect 24/7 customer service, while 71.0% anticipate more frequent discounting, and 58.4% seek out free shipping in exchange for their loyalty.

(Source:

Yotpo

)

Tweet this
When customers show that they are loyal to a brand, they expect rewards from them. So, customer service that is available 24*7, frequent discounts, and free shipping for exchanged products are a few things that you should plan for the improvement of your existing loyalty program.
58. For brands they are loyal to, 52.3% of customers will join a loyalty or VIP program, while 39.4% of customers will spend on a product even if there are cheaper options elsewhere.

(Source:

Yotpo

)

Tweet this
With such customer loyalty statistics, you get to learn where the future of loyalty programs is headed to. If customers wish to show their loyalty towards a brand, they'll join the VIP program instantly. What's more, they are even willing to spend on the product even when cheaper options are available in the market.
Takeaway: The future of customer loyalty holds a lot for both brands and their customers. However, the brand owners need to keep in mind the growing expectations of the customers and how they can create opportunities to reward them for their loyalty.
How to Build Customer Loyalty
59. With 65% of the business coming from customers who already know your brand, the future of your business depends on your ability to retain your customers and keep them happy.

(Source:

Fundera

)

Tweet this
The key to building customer loyalty is creating awareness about the brand and what you can do for those who connect with your brand in the long run. So if people know your brand, they'll come to do business with you. The rest depends on the kind of service you develop for individual customers that later on decides whether they'll be loyal to your brand or not.
60. 57% of customers listed that they would stop doing business with a brand if they had a negative review go unaddressed despite having received additional communications from the company—such as promotions for their products.

(Source:

Fundera

)

Tweet this
To avoid such negative experiences, it is important if you focus on addressing the negative feedback received from customers, work upon them, and present your services anew.
Takeaway: To build customer loyalty for your brand, you need to make sure that customers are aware of your presence in the market. Plus, make sure that you attend to all the complaints made by your customers and work on them as soon as they are registered.
Live Chat & Customer Loyalty Statistics
61. 42% of customers would stop using a brand if the company didn't have a real-time customer support line.

(Source:

Fundera

)

Tweet this
To avoid the increasing number of annoyed customers, it is time that you focus on building real-time customer support experience. While phone support does help customers get real-time solutions for their troubles, it is advisable that you add the use of live chat software to make solutions instant for customers and that too for their convenience.
62. More than 80% of customers seek immediate responses for sales or marketing questions. But this number tends to rise to 90% when their question is solely about sales.

(Source:

Business2Community

)

Tweet this
To help your customers get instant responses for their sales questions, it would be great for your business to adopt the use of a live chat tool. This way, you can easily resolve the questions faster and keep your customers delighted with your service. And, this can result in loyal customers.
63. 48% would be more likely to return to a website with chat support, and 41% trust the brand more when this option is available.

(Source:

MarTech

)

Tweet this
To see what your customers return to your brand in times of need, it is important that you make use of live chat effectively. The customer loyalty stat shows how customers are more likely to approach your brand when you have live chat support in place.
Takeaway: Use the live chat to help your customers find a real-time and instant solution to their troubles. This will not only make you a reliable option in their eyes, but they'll also find you more approachable – A perfect concoction to boost brand loyalty.
I hope that this extensive list of statistics on customer loyalty for 2022 helps you learn what to do and what not to do while creating an effective loyalty program for your customers.
We're here to help if you need us. Give us a call at (855) 776-7763 (Toll-Free), and one of our team will be there to provide any support you require.
Do you want a free Live Chat software?
We have the #1 Online Live Chat Software for instant customer support 24x7