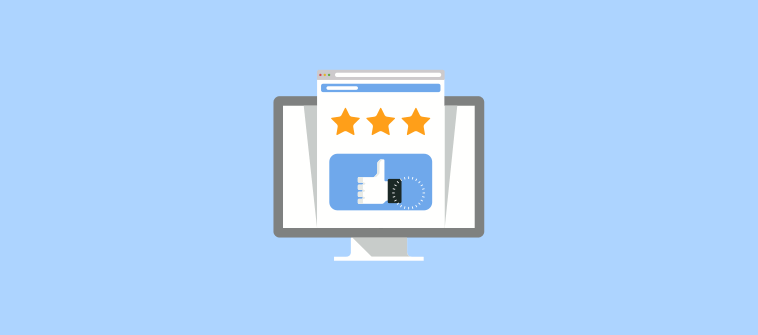 Starting an eCommerce business might be easy, but generating profits out of it is certainly not! If numbers are to be believed, then almost 97% of eCommerce businesses fail and one of the reasons for this failure is poor customer service.
On the contrary, research by Harvard Business Review proves that people spend up to 140% more if they get the best customer experience, meaning they become loyal to your brand.
You need to be smart enough to provide the best customer experience for increasing the success ratio of your business.
If you are planning to start an eCommerce business, then follow these exceptional ways to build powerful customer service:
#1: Choose an eCommerce Platform that Saves Time
If your team devotes all their time uploading new products or managing daily operations, then you won't have time to better serve your customers. Hence, it is important to choose an eCommerce platform that is extremely easy to use. This way you don't have to provide any additional technical training to your team before they start using the portal.
Here is a guide that lists some of the best eCommerce platforms that are easy to use. You need to choose a platform that allows you to build an online store and manage the products in a hassle-free manner.
Remember to choose an eCommerce platform that offers the following benefits:
Easy to use and quick to set up
Allows a number of users to work on your behalf
No coding required
24×7 customer support available
If you choose a platform that has all these features, then you will easily save a lot of time, which can be used to better serve your customers.
#2: Hire the Right People in Your Support Team
Hiring the right talent is a key factor in maintaining a super-efficient customer support team. Here are some of the key skills that every member of your team must possess:
Patience: Being patient is one of the most important customer service skills. Customers often get in touch with a support team when they face troubles with the existing service. Therefore, make sure that your support team members are equipped with this skill, as they have to deal with some angry customers once in a while.
Clear Communication: Customers must get complete information and must be fully satisfied before the conversation ends. This will help in minimizing the communication gap that will ultimately convert your customers into brand loyals.
Complete Knowledge: Misguided support is the worst thing that can happen to a customer, especially if they have been waiting for a solution for quite some time. Therefore, make sure that you hire people who have a good grasp of your product & services.
Attentiveness: Your support team's willingness to properly hear your customer's pain points is another skill that should be considered while hiring new members. Your support agents should be attentive and must grasp the full information in one go. If customers are forced to repeat their problems, again and again, they will end up giving bad reviews to the business.
Bright Personality: People love to interact with those who are cheerful and have a smile on their face. Your support team must consist of members who know how to stay bright even in grave circumstances. Such members can uplift the mood of your customers and also help you retain them easily. After all, nobody is fond of a grumpy face!
#3: Get a Customer Support Software
Another aspect that completes your eCommerce business is the use of customer support software like ProProfs Chat. Installing this live chat for an eCommerce website can help your operators provide instant and 24/7 support to your customers hassle-free.
What's more, its use will help you:
Save money
Build and manage customer relationships
Get access to reports that help you resolve their problems at the earliest
Here are the top features offered by ProProfs Live Chat:
Understand this, getting customer support software onboard will help you manage support queries, minimizes the workload, synchronizes the team effort, and reduces the response time to better serve your customers.
#4: Obtain Feedback from Your Customers
Your job does not end just by responding to a customer's problem. The best support teams in the world continue to obtain feedback from their customers to avoid problems in the first place.
Here is a list for obtaining feedbacks the right way and to make your work simpler:
Collect data from your customer support software that include pain points, highlights of your services that help you to fix issues in advance
Conduct a survey and ask your customers what should you do to better serve them
Call your customers regularly to get feedback about your product and overall service
Ask for customer feedback right after product purchase because they are most likely to respond within a certain time frame after the purchase is done.
Send regular emails that ask for their feedback. Here is a screenshot of Zingerman's one-second email survey that obtains customers' feedback without irritating them:
Overall, your customer's feedback is crucial for the overall improvement of their journey with your brand.
#5: Connect Via Different Customer Support Channels
Millennials prefer to interact through various communication channels. Reason? They need to get answers instantly. So, channels that you can integrate into your support process can include phone conversations, emails, social media platforms, or chat.
As an eCommerce business owner, it is highly important for you to assist your customers across all the channels to maintain their satisfaction levels.
The below image suggests the top six customer service channels that your business must support. Note, the channel 'customer self-service' can be anything right from helpful videos to FAQ pages that assist the customers in making the best decisions.
#6: Take Help from AI Powered Chatbots
You can't ignore the power of artificial intelligence and its role in improving your customer service. Chatbots are really useful because they can handle an unlimited number of customer support tickets 24/7.
All you need to do is provide data for the most commonly asked questions. Chatbots will continue to assist your customers in a faster manner by using your input to provide better support efficiently. Moreover, you can continue to feed additional data for any new questions asked by customers.
Here are the top advantages of using chatbots:
There is no wait time for chatbots. Your customers can expect an immediate response and this can drastically improve the overall customer experience.
A chatbot takes the automatic routing approach so there are no manual ticket assignments. This improves the functioning of your entire customer support team.
Chatbots help to reduce costs by minimizing manpower.
Chatbots help to gather additional data about the issues faced by customers and this can help to further optimize your customer experience.
Chatbots have endless patience so you can expect these virtual representatives to remain polite no matter how angry your customer is!
Please note: A chatbot is a piece of software and it can never replace actual human beings. You need to utilize the power of chatbots smartly and maintain an efficient team of human customer support representatives, who can assist customers with queries that chatbots are unable to respond to.
The H&M Kik Chatbot is a great example of a chatbot in action for an eCommerce store. As a customer, you can chat with Kik and the chatbot will assist you in buying the perfect clothes for you as per your choice.
Conclusion
Nowadays, it has become a trend for customers to share their reviews about a business on social media. Therefore, you need to keep in mind that in case your brand receives negative reviews, that will spread more quickly than the positive ones.
So, the best way to avoid such negative reviews is to work towards building efficient SaaS customer service. Hope this article helps you to build a better customer service that not only boosts your image but also helps you convert leads into brand loyalty.
Do you want a free Live Chat software?
We have the #1 Online Live Chat Software for instant customer support 24x7