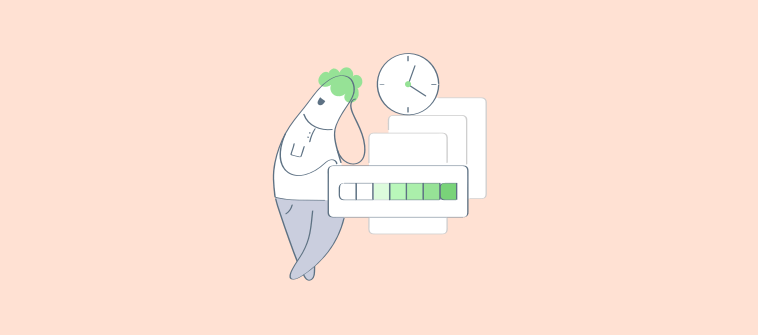 As a business owner, it is important to think beyond elevating your brand amidst the increasing competition. You may have set the foundation of your eCommerce business on a riveting marketing strategy, a robust customer service team, and brand new ideas for products and services. However, it is high time to rise above the concept of establishing your brand name in the market.
Now you need to focus on delivering a good customer service experience that will prompt your visitors to keep coming back for future purchases. To gain prominence in eCommerce, brands have to realize that there are two ways they can put this context into use: customer acquisition and customer retention.
While there are 44% of brands that invest time, money and effort in customer acquisition, it is observed that customer retention is by far, a much more authentic way of acquiring revenue and recognition amidst competition.
About 16% of brands focus on customer retention techniques so that they can learn how to increase the Customer Lifetime Value (LTV) of each customer for the maintenance of performance and elevation of the status of their companies.
Emphasizing CLV – Roadmap to Success
Customer Lifetime Value (CLV) is a metric that helps to quantify the net profit acquired by a company through the lifetime relationship of one customer towards its brand. Let's suppose your brand has been successful in acquiring a customer for its interface. Now that the customer has entered your eCommerce interface, your job here is to put maximum efforts to 'retain' the business for as long as you can stretch and increase customer value as well.
The longer a customer stays within your eCommerce pool, the greater their business would be towards your brand. This will lead to a greater Customer Lifetime Value since this will help your brand maintain a longterm relationship with that specific customer.
The net profit of the business extended by a customer towards your brand will help strengthen your ties with them, allowing you to improve customer loyalty or promote your line of service for significant customer retention and acquisition.
8 Ways to Increase the CLV of Your Customers
In order to know how to retain customers for a higher CLV rate and greater generation of revenue, you need to pay attention to the following eight tactics for customer retention:
1. Simplify Their Onboarding Process
The first step to motivate your existing customer to return to your eCommerce page is to ease and simplify the onboarding process. To promote the sustainable growth of any brand, make sure you take measures that help to engage your customers on your website. These measures include:
Ensuring your website doesn't take a lot of time to load since it can churn your growth by taking away the existing customers from your webpages

Providing tutorials, know-how guides, helpful videos and testimonials when your server detects your customers are browsing on a specific webpage with desired products in hindsight

Offering them a personalized experience by taking care of their browsing history for the formation of buyer personas
2. Offer Personalization
Approximately 78% of consumers prefer shopping and recommending a brand that employs significant personalization techniques. Most consumers prefer shopping at a brand that takes the effort to show their desired products to their screens – this allows them to feel understood and cared for by the company.
This personalization technique is good for business because it allows a brand to delve into the mindset of its target audience, ensuring its customers about transparency and efficacy.
Personalization can also be provided to customers with a live chat software. That's because the live chat tool allows operators to track a visitor in real-time and initiate a conversation in strategic time.
So, it is important that you pay attention to consumer demographics and psychographics, since the data of their browsing experience will tell you exactly what your specific customer requires. This will help you create a user-specific list, allowing you to highlight it in front of your existing customers for better value towards your brand. You can also personalize your brand by offering surveys via emails so that you are ahead on every step of your customer retention strategy.
3. Encourage Customer Engagement via Email Marketing
Email marketing has been one of the top customer engagement strategies since the early days of digital marketing. Most brands tend to rub this strategy in the wrong way by broadcasting boring emails that lack personalization.
What's more, you also need to streamline your contact list before you actually get down to the marketing aspect of your brand. For instance, a visitor asked a genuine question by reaching out to you through a live chat for customer service. You know that it is a genuine lead that can later be converted into a customer. So, make sure that the email marketing strategy you have in place for such leads gets to receive messages that will prompt them to buy your product.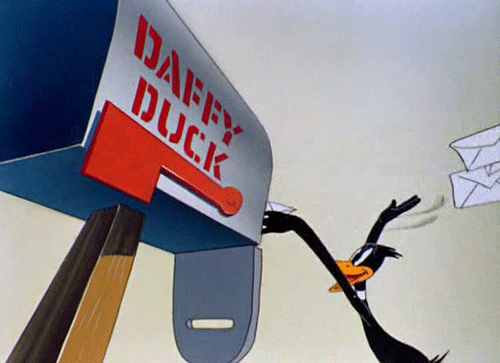 Understand this, they have already received the information they needed from your brand during the first interaction. Now when they will open your email, the reader would expect to read a selling point that helps them an informed decision about whether they should buy the product from you or not.
Your customers seek value from your brand – the same goes for any of your marketing strategies concerning them. In order to lure their attention, try to offer some value to your customers through content that is not only relevant but concise and highly user specific.
It is also necessary to pique your user's attention by proving how loyal they are and how much you appreciate their business. To learn how to increase customer equity, try to personalize your emails by offering solutions instead of mere greetings and irrelevant content.
For instance, if your brand offers environmental services, then try to promote your services in a manner that caters to providing solutions for their day-to-day grocery needs (brown paper or recycled Kraft paper) instead of a mission statement or motivational quotes.
4. Offer Responsive Customer Service on Multiple Platforms
Today, approximately 98% of users use more than one device when undertaking an online purchase. There are around 66% of users who tend to contact a brand's customer support via 3 different communication channels inclusive of toll-free telecommunication, emails and social media.
In order to facilitate your customers, you have to analyze the channels that your target audience uses for their communication purposes. After assessing, try to employ specific teams that offer prime customer support via these channels 24/7 for fast, trained and dedicated responses.
For instance, if your customers tend to use social media more for feedback, then try to employ specific teams for each social media channel. Around 84% of consumers on average require feedback to their complaints and queries within 24 hours of their posting on social media. Given these statistics, it is wise to employ a team to hold the reins on Twitter for your brand, allowing you to answer to each query exhaustively and dedicatedly.
5. Offer Live Chat for Customer Service on Your Website
Around 79% of customers prefer using a website that offers a live chat software for customer service to have a prompt and honorable response to their queries. Sure, artificial intelligence is helping to serve the cake in the most appropriate and adequate way possible, but business buyers don't seem to bite on it anytime soon.
To facilitate your B2B customers, employ a live chat for customer support on your website or app, so that buyers can get immediate responses that result in achieving customer satisfaction. This is because your website harbors greater sales leads with a preference for live chat, so there's a possibility that they would be highly interested in converting into customers.
6. Give Some Attention to Your Fans
Pay attention to your consumer base especially on social media, and take notes of their activity in response to your content. While you can engage with your customers, try to include efforts into your marketing strategy that will help to prove that you actually care about their interaction with your brand.
Showcase your fans or followers onto your brand's official website or social media. For instance, indulge in the 'Fan of the Month' strategy by engaging them in contests and giveaways through collaborations.
Take a look at Soda Stream's 'Fan of the Month' strategy as shown below. The brand displays user-generated content on their website in order to create the buzz – pun-intended – with their merchandise.
7. Create Surveys for Feedback
Even if you're an enterprise that's doing pretty well in business, ensure complacency and user authority by issuing surveys for the collection of feedback. This will let your users believe that you trust in the business they've to offer your brand, and require feedback for improvement of certain loose ends.
You can create a one-question survey that warrants a rating or you can assemble an entire list to get an insight of your audience's desires and requirements – especially if you're planning on releasing a new product line.
You can also conduct a poll and leave some room for suggestions to cover all aspects of your survey. You need to provide an incentive to your customers if you're bombarding them with boring surveys – not many people are interested in responding to a questionnaire.
Try offering them an incentive in the form of a gift e-card, a coupon for a limited discount, or perhaps an e-book that supports unlimited access to content.
8. Upgrade Your Loyal Customers
Suppose you have some customers who have blown the bank by shopping on your eCommerce website. Prove your loyalty to those customers by offering them a free gift via mail, free shipping, or perhaps a redeemable premium coupon.
You can also upgrade your customers by offering them highly personalized emails with free alms to your premium service. You can offer them free catalog subscriptions or perhaps charge them with a monthly or quarterly price for yearly offers.
Read More: 50+ Customer Retention Statistics You Should Know
Increase Customer Lifetime Value with Good Customer Service
The higher a customer's lifetime value is, the greater your brand's revenue and profit will be over time. Once you've started to approach all of your customers as a motive to retain them for the promotion of your company, each one of them will enter a valuable pool as prominent assets of your brand's eCommerce. This will allow your brand to take steps for customer acquisition as well.
Do you want a free Live Chat software?
We have the #1 Online Live Chat Software for instant customer support 24x7