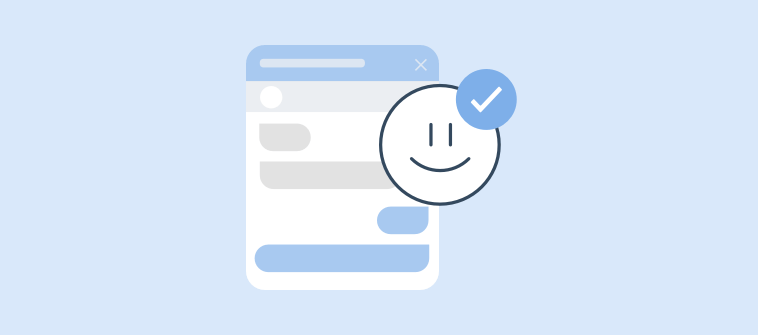 Customer service in my opinion is the epitome of a "thankless job". You need to listen to people's infuriating comments about a service or product which is not provided by you and on top of that, you always have to be nice!
It doesn't matter whether you are working in a retail store, call center or as a live chat executive, sometimes people really hurt you. I have also worked in a call center once after my high school, just to see how it feels to work night shifts, but that excitement quickly turned into a shock when I attended my first call.
Yes, I did get my training and infact, I was the best in the final mock calls before they actually let you do it for real. I still remember how it went:
"Hello! Thank you for calling, how can I assist you?"
"Yes, I bought this anti-virus from you and I need to get it installed on my second computer, but it keeps saying the key has been used before."
Okay, so here's the thing. We provided anti viruses and the same key could be used for multiple machines if you had paid for it. Clearly, when I pulled the records, this guy had paid for just one. I could sense the discomfort in his voice but I had to say it:
"Sir, as I can see the software you have purchased supports only one machine, which is why you are not able to install it on the other one."
What happened after, I cannot write, but it did include lots and lots of beeps. It was one of the most shocking moments of my life, maybe because I never anticipated such a response.
A lot of people after facing such situations get disheartened, some even leave the industry. So, it is important for you as a business owner, to take extra care of your customer service staff. In this post, we will try to cover different aspects of customer service and what you should do to keep your live chat executives prepared for the worst.
Hiring – Ask questions which reveals natural instinct of applicants
Hiring is the first step in building your team of live chat executives. It is important to get people that can tackle any situation and at the same time keep company's reputation intact. But the question is how to know whether a person is capable of such responsibility?
If you ask an applicant directly, you know what answer you are going to get, which is a big yes! So, instead of doing that, here are some questions that you can ask during interviews, in order to know the applicant's personality and traits:
"Who did you talk to so far in your interview process & what did you talk about?" This will not only tell you how good the applicant is in retaining details & names of people but will also show the level of spontaneity, which is highly needed in a process such as customer support.
"What services did your previous employer support & what was your role?" Asking such open ended questions will help you to know a person's narrative skills which are required in customer support, especially if the customer is furious and needs to be explained about a particular situation.
"What would you do if a customer asks for a refund?" This will help you understand the applicant's work ethics. Customer support executives can make a difference when it comes to refunds. An intelligent rep would not give away a refund so easily and would try to resolve the problem.
Onboarding – Nurture the natural traits & teach new to create a complete support
Once you have hired the right people, which have the potential to be great support reps, it is time to nurture them in your organization. During the onboarding process, educate your reps about the idea of what great customer support means, which is just not limited to assisting customers but being the face of the organization, it is the benchmark that directly affects your revenue and the growth of the company. Train them with the required traits to be that perfect customer support rep who leaves every customer delighted. Some of which may include:
Patience – It is not only the secret to success in life but it is a much needed trait for a successful customer service. Customers come from different backgrounds and situations which is why they may be in a bad mood or frustrated. It is the duty of the customer support executives to be patient and hear out what the customers have to say. Impatient people tend to cut in conversations which is something your customer support should not be.
Multitasking – As live chat agents, multitasking should be a key characteristic of your reps. Handling multiple chats, looking up for account details and resolving customer queris requires attentiveness and an agile mind.
Quick Response – Another important skill that your reps should possess is being quick at engaging visitors and offering quick answers to their questions. The whole idea of having live chat on a website is to save customer time. This also includes a fast typing speed, so that the agents don't keep the customer waiting.
Upselling Skills – A live chat agent can easily be the difference between an abandoned cart and a customer happily buying what the customer rep suggests. So, training your reps in upselling techniques is vitally essential but it has to be relevant, because if it is forced down on the customer, it may backfire.
On job training – Keep your live chat reps up to date with regular training and assessments
Initial training is important but with the pace of technology and internet, the world is faster than before. So, periodic training of your reps will keep them updated and ready to meet new challenges with a prepared mindset. Here are few things you can do to maintain the quality of your customer support:
Training – Regular training can easily maintain the quality of your customer support reps. If you think keeping regular training sessions may turn out to be expensive, then you can go for online training sessions. There are several LMS (Learning Management System) which can be used for creating courses and assessing employees. You can create such courses and assign it to your employees which will cut down your training expenses.
Communication – It is important for your team to communicate periodically. In such meetings, discuss key events of the past. Let agents share their experiences and mindset while engaging with customers, this will drive the team forward collectively. It is not mandatory to just discuss "important things" – take some time to engage in fun activities, this will encourage your reps to work better and have mental stability.
Creativity – Encourage your staff to come up with ideas & prospects to improve the support. Handing a sense of ownership will boost the confidence of your employees and of course, the productivity of your customer service.
Go for that "extra" mile!
Try not to restrict yourself or your customer support team to delight your customers. Nothing is a "limit" in making your customers happy. Infact, the priority of your customer service staff should be to delight your customers. Sometimes, your gesture and great service may actually become a happy memory for somebody which is PRICELESS!
Here's an example of such service:
Do you want a free Live Chat software?
We have the #1 Online Live Chat Software for instant customer support 24x7