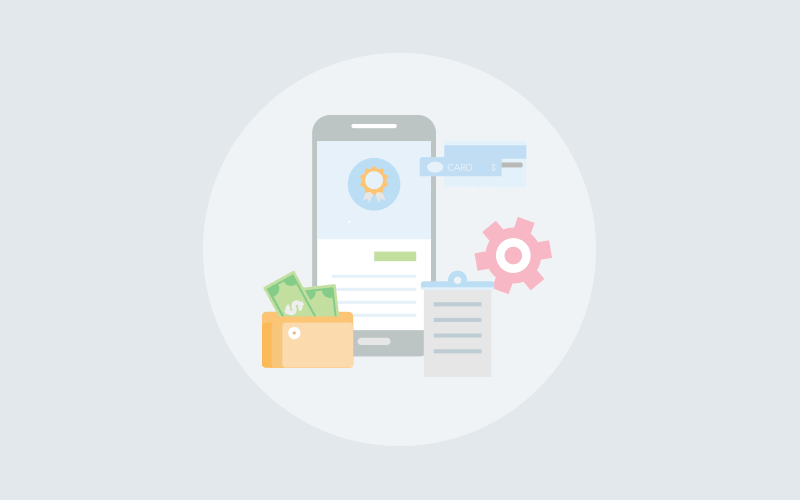 Today's consumers are more empowered than ever before. They know what they're looking for. They have the capacity to conduct exhaustive research in order to determine where they want to buy from. And they're not afraid to take their business elsewhere if they have a negative experience with a company or when a brand generates negative reviews.
In a survey, it was found that 71 percent of customers are willing to terminate their relationship with a brand if they feel they've experienced poor customer service. They're also likely to tell other people about their negative feelings. In an another survey, it was observed that unhappy customers share their experiences with approximately nine to 15 people.
In simple words, it means delivering a positive customer experience is more critical than it's ever been.
Companies are aware of this. Hence, they hire UI/UX designers and customer service representatives in an effort to breed good will among the clients. But ticking these boxes isn't sufficient if you're trying to deliver truly exceptional customer service.
To really elevate your customers' experience with your brand, it's critical to train your team so that they focus on empathy. Here's why empathy matters to both your customer service and company's bottom line.
Defining the Value of Empathy
Many people confuse empathy with sympathy, but in reality, these are two different approaches to relating with other people.
While sympathy involves feeling pity for another person, empathy takes things a step further by working to (non-judgmentally) understand the other person's experience and how it's making them feel. In other words, empathy is all about putting yourself in the other person's shoes and understanding the emotions generated by a certain experience.
Let's take a look at an example. Say a customer has called the support team of an antivirus company and is upset because their antivirus software has abruptly stopped working. A sympathetic response would be something like, "I'm sorry the software has stopped working." An empathetic response can follow this tone: "I'm sorry this is happening to you. I know how frustrating it can be to take time out of your day to deal with a computer issue, especially when you weren't expecting it. I'm going to help you resolve this issue as quickly as possible so that you can get on with your day."
Now, put yourself in the shoes of the customers and think which response will make you feel more favorable towards the company?
I can bet most people would prefer the empathetic response because it addresses the person's feelings and not just the specifics of the situation.
And therein lies the rub: At its heart, a customer's relationship with a brand involves their feelings. If a consumer feels satisfied and good whenever they interact with the brand, they're more likely to maintain their loyalty. If interacting with a brand leaves a bad taste in their mouth, they're most likely to take their business elsewhere.
Globally acclaimed author & Poet, Maya Angelou summed this up by saying, "I've learned that people will forget what you said, people will forget what you did, but people will never forget how you made them feel." While this is true for a relationship between two people, it is equally relevant for business keen to maintain good relations with their customers.
What it really comes down to is treating your customers like human beings and with respect. And, to do that it requires empathy. In fact, there are surveys and reports that prove the point correct that customers desire empathetic treatment. In a survey, it was stated that 40 percent of consumers want "better human service" from brands. Another report found that customers are willing to pay more for empathetic services. Yet another study found that 80 percent of customers who experience humanized service are willing to talk about the brand with their connections.
Hence, it would be appropriate to say that empathy is crucial for a company's bottom line.
Training Your Team to Deliver Empathy
Once you understand the value of empathy, it's time to train your customer service team in empathetic skills. To get started, work on instilling the following habits:
Ask for customers' names – This is one of the quickest ways to humanize the interaction.
Actively listen – This involves listening carefully not only to the words the person is saying but also to the meaning behind the words. Even if someone is being polite, that doesn't mean they aren't upset. Make sure you acknowledge emotional responses regardless of whether they're articulated through words, body language, implication or tone.
Put yourself in the customer's shoes – Try to imagine how you would feel if the roles were reversed. Acknowledge those feeling and be sensitive to their experience.
Validate feelings – Withhold judgment and validate customers' feelings instead. Even if you don't completely understand or agree with a person's perspective, you can still recognize their experience as valid.
Demonstrate genuine care – When customers feel that you care about finding a solution, they're more likely to be appreciative and patient—even if you can't deliver a solution right away. Offer suggestions for possible or temporary solutions, and let them know you care about getting to the bottom of the issue they are facing.
End on a high note- If a customer is feeling disrespected or unheard at the end of an interaction with a customer service rep, that's going to set the tone for how they feel about the entire experience (even if some parts of the interaction were positive). Therefore, always aim to end every customer interaction on a positive note.
The parting words
Practicing empathy in interactions with clients elevates your customer service and helps ensure customers have a positive experience with your company. These positive experience breed positive feelings—and those feeling breed loyal customers and brand advocates who help sustain your company's bottom line.
Do you want a free Live Chat software?
We have the #1 Online Live Chat Software for instant customer support 24x7