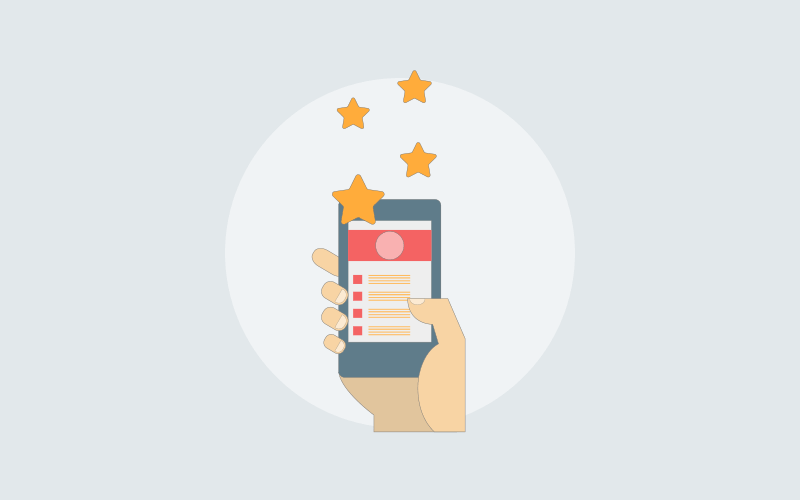 For business owners, real-time engagement with customers on social media isn't merely appropriate; it is also necessary.
On Twitter, for example, they are expected by 70 percent of users to respond to comments and feedback — with 53 percent wanting the response to happen in less than an hour. Meanwhile, on Facebook, businesses' response rates and times are now being made public.
Urged to listen more closely and respond more quickly to tweets, mentions, hearts, likes, and comments, brands and marketers have begun to implement faster response times as part of their social media strategy.
Online reviews should be part of the equation, too. At a time when more and more consumers turn to review websites like Yelp, TripAdvisor, Citysearch, Angie's List, Better Business Bureau, and even Google Search and Maps in order to guide their purchase decisions, businesses must also be able to handle incoming messages and feedback from customers using these sites.
Why Should Your Business Respond to Online Reviews?
Reason #1: 52 percent of customers expect review responses from businesses — within 7 days.
The window for responding to reviews isn't quite as small as the window for responding to social media comments. But you still have to act fast. Managing customer feedback on online review sites is no less critical than tuning into comments posted on, say, Instagram or Twitter.
According to review management and customer feedback software company ReviewTrackers, 52 percent of customers expect to hear back from businesses within 7 days of giving an online review — particularly one that's negative or critical.
25 percent are more demanding, expecting a response to their review within 3 days, while 2 in 10 want to hear back from a business within 24 hours or less.
Reason #2: Reviews have a longer shelf life — and therefore stay relevant for a longer period of time — than social media posts.
Here's another reason to respond to online reviews on top of managing social media comments: reviews are likely to stay relevant for a longer period of time.
Shelf life of reviews: According to research by Search Engine Land, 69 percent of consumers believe that reviews older than 3 months are no longer relevant. About 15 percent, meanwhile, believe that the only relevant reviews are the ones written within 2 weeks.
Shelf life of tweets: According to research by Moz, 18 minutes is the median lifespan of a tweet.
Shelf life of posts on Facebook: A study by Wiselytics revealed that 75 percent of engagement on a Facebook post occurs within the first 5 hours. Reach is even more short-lived: 75 percent of the people who will get to see your Facebook post will have seen it in the first 2 hours.
It's clear that you simply cannot ignore reviews, especially if you are looking to build and protect your brand reputation. To your audience, what a customer said on Yelp or TripAdvisor two weeks ago is likely to carry more weight than what another customer said on Twitter or Instagram two days ago.
Reason #3: Responding to reviews helps support your customer service strategy.
Many businesses are already using social media as one of their main customer service channels, responding to questions on Twitter, replying to comments on Facebook, and addressing inquiries posted on Instagram.
But your audience is also paying close attention to how you handle complaints, issues, shared experiences, and expectations voiced by customers on online review sites like Yelp, Citysearch, Google, and TripAdvisor. They want to know how much you care about feedback left by people who have already been to your business.
According to Modern Comment, 78 percent of consumers say that seeing management respond to online reviews makes them believe that the business cares more about them.
This is why you should make it part of your strategy to respond to reviews. Staying highly engaged with customers on both review platforms and social media channels helps your business deliver better service and achieve greater success.
Reason #4: Search engines consider reviews — and your responses to reviews — as key factors for determining your search ranking.
Are you looking for ways to improve your search ranking? Guess what: responding to online reviews can help.
According to search engines and industry experts, reviews — and your responses — are one of the key factors determining where and how your business ranks in search engine results pages.
Even Google has explicitly stated that responding to reviews helps improve your business' visibility on search, and that it "increases the likelihood that a potential customer will visit your location." Meanwhile, Moz's Local Search Ranking Factors report lists reviews as one of the top overall ranking factors in local search.
Reason #5: Responding to reviews has a direct impact on your bottom line.
Taking the time to listen to, acknowledge, and respond to online reviews and customer feedback also has a direct effect on your business' financial outcomes.
According to a recent study by Cornell University, review responses can lead to improved sales and revenue. Entitled "Hotel Performance Impact of Socially Engaging with Consumers" and authored by Chris Anderson and Saram Han of the Cornell University School of Hotel Administration, the study analyzed review data on TripAdvisor and found that revenue levels, as generated by online travel agents (OTAs), increase as the number of review responses increases.
The researchers wrote, "Responding to reviews, particularly negative reviews, appears positively related to the consumer's view of a hotel, as measured by increases in the TripAdvisor score."
Meanwhile, not responding to reviews can be costly. In the study, businesses that did not acknowledge or respond to online reviews on TripAdvisor experienced lower review scores and overall ratings.
Anderson and Han concluded, "Showing (customers) that you are listening to them by responding to their reviews — particularly negative reviews — has a favorable effect on review scores and revenue."
Conclusion
Whether you like it or not, customers will continue to have conversations about your business, be it on social media, in the real world, or on online review websites. Make it a point to join these conversations and respond to reviews. It's one of the best ways to strengthen your brand reputation, meet customer expectations, deliver better service, and make a positive impact on your bottom line.
Do you want a free Live Chat software?
We have the #1 Online Live Chat Software for instant customer support 24x7