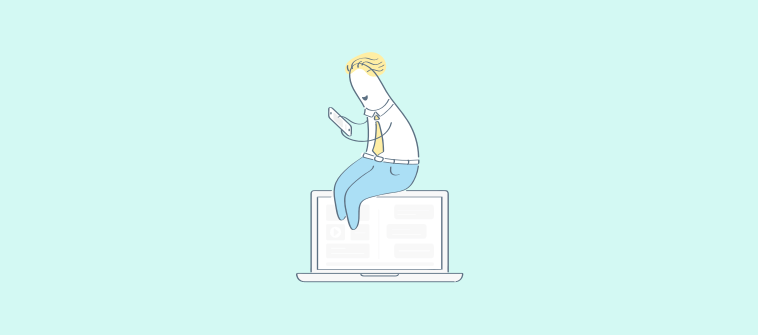 Are you obsessed with your customers? Do you listen to them? Do you constantly interact with them?
If the answer is yes, I assume you are building a healthy relationship with your customers.
To stay on top of your competitors, you need to put the needs and requirements of the customers ahead of everything. Put customers at the core of your business, they own it.
No business can stay in business without customers. How you treat or mistreat them determines how long your doors stay open – Businessman and Author, Harvey Mackay

Successful brands, consistently listen and interact with their customers. They engage them in decision making. Engaging your customers is an important part in building brand loyalty.
Mostly importantly, customer feedback can be used as a resource to enhance customer satisfaction. You can also use customer data to continuously change and improve your products & services according to customers' ever changing needs and wants.
If you fail to do so, you are most likely to lose your customer to your competitors.
Understanding the Importance of Customer Feedback
Besides upgrading your services and products, there are certain aspects with which the customer helps you. Let's take a look at them below.
#Helps to Measure Customer Satisfaction
Feedback allows an organization to measure customer satisfaction as it includes their expectations and perceptions about their brand. If they are satisfied with your services or products, they are bound to return to your business several times, if not, they will shop elsewhere.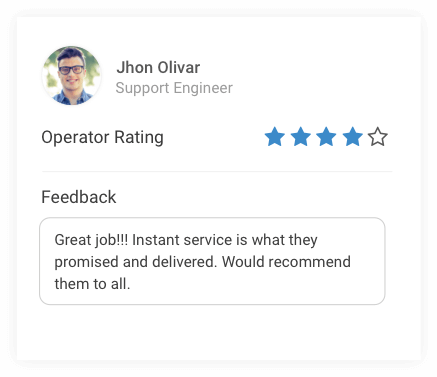 Satisfied customers become loyal, and loyal customers are brand advocates. To make sure that you meet their expectations it is important that you consistently measure their satisfaction. To do that, you can use a customer service chat software. This can be used when a customer completes a chat with your operator. It will look something like this:
#Helps to Improve Customer Retention
Customers want to be heard when they experience poor service. It is unlikely that managers are not always available or willing to solve customer issues.
According to Financial Training services, 96% of unhappy customers do not complain and 91% of those will simply leave and never come back.
Being available for your customer service is important in building and retaining customer satisfaction for your business.
For this, customers need immediate and real time support such as, live chat services .

#Helps to Improve Your Products & Services
You might be doing your best to keep your customers happy and satisfy their needs. But how can you be sure that your efforts meet their expectations? As customers' needs and expectations evolve with time, you too consistently need to evolve your products or services according to their needs.
To build a great experience for your customers, ask them the following questions:
What they think about your product,

What do they like about your products and services

What do they wish could be improved further
Without asking these questions, you may not be able to give them the best experience.
By taking feedback from a customer, they will feel like a part of your business, making them more satisfied and increasing brand loyalty. This in return helps you boost business profitability.
Collecting your customers' opinions can help you improve your business, and simultaneously meet their needs.
#Helps Your Brand Stay Ahead of its Competitors
There is no doubt that you have put a great deal into refining and perfecting your price and product differentiation strategy. Of course, you need to have great prices and products to survive in a competitive business.
But today's marketing and financial performance is largely dependent on experiences customers have with the products, services and brands.
Successful brands are the ones that put their customers at the core of everything and they are winning the marketplace.
You can put your customers first by asking them what they want, show how much you value their opinions and appreciate them. By doing this you are enriching your customer data and enlarging your customer experience.
#Helps to Reduce Negative Word of Mouth
The customers' perception of your company defines your brand image. This perception can be positive to the extent that customers recommend your brand to friends, family or their connections.
It can also be negative and destroy your brand image, but you need to keep it positive.
Remember, it takes ages to build a strong brand reputation and a single move to destroy everything.
As you know that word of mouth can positively or negatively influence your brand image. Especially in today's hyper connected world, where information spreads easily, very little is required to change the perception of a company.
Therefore, it is crucial that you react quickly to your customers' concerns or issues to avoid a chain of negative word of mouth or increase in customer churn.
Online customer satisfaction surveys or questionnaires are a great tool to engage with your customers and gather insightful data.
A Beginner's Guide to Steer You in the Right Direction

You need to explore a checklist of questions that allow you to create tips to improve customer service. Let's take a look at them below.
#First define your services:
Ask questions like, how do customers come to use your services?

Identify service outcomes that are likely to affect satisfaction?

How do customers interact with your services?
#Understand the available information:
Does your business currently

monitor customer satisfaction

?

Are you reporting a higher level of satisfaction?

Identify specific issues you currently experience and in what position is your company currently improving customer satisfaction.
At this point, you have gathered all the information you need to collect your valuable customer feedback.
However, the quality of the research findings will depend on the quality of the customer feedback questions and tools that are used. In a questionnaire, you should ask questions relating to emotions, experiences, and practicalities.
What Questions Should You Ask Your Customers for Feedback?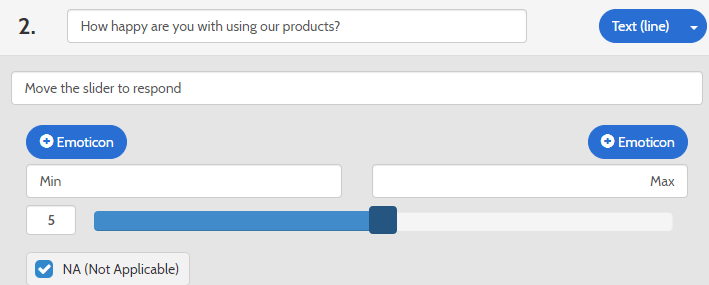 #Overall rating measures questions: Allow customers to rate specific aspects of a service to summarize the customer's perceptions or feelings about a service or aspects of it.
#Service-specific questions: Focus more on providing valuable insights that can lead to service transformation, such as the details of the customer experience.

#Customer priorities: Allows customers to rate the importance of service elements in order of their importance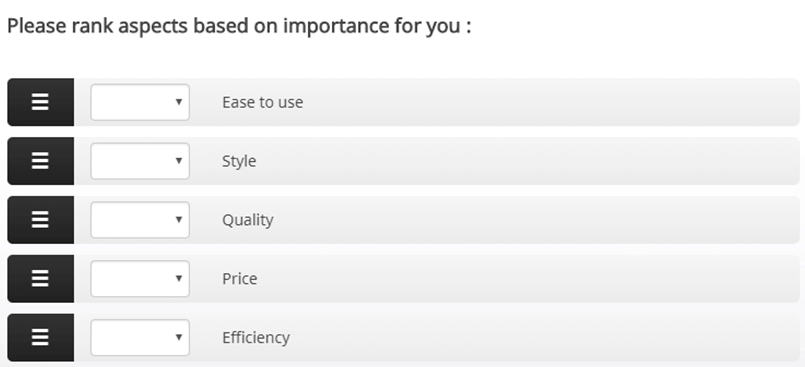 #Customer characteristics: Include basic demographics such as sex, age, etc.

Learn how to ask for customer feedback
There are several great online feedback tools for your business that you can use to easily collect and improve customer experience such as Live chat, online surveys, reviews, etc.
For example: Using ProProfs Chat, you can ask for customer's feedback once a chat comes to an end. You can either ask them to rate their experience with the operator through customer service chat software. This software allows you to ask the right questions and collect real-time results. Besides that, you can also email them a completely personalized and professional online survey that allows you to know them better and how they visualize your brand.
Tips to Improve Customer Service With Feedback
Here are a few tips that will help you improve customer service with collected feedback.
Feedback Collected in Real-Time:

Collecting feedback becomes more useful when collected in real-time. And, that's where a customer service chat software can be a great tool for you.

Get Maximum Feedback:

With social media, personal emails, share the link or embed directly into the website of your company.

Identify & Act on Trends:

To determine how effective your latest customer feedback campaign is doing or whether it has the desired effect.
These tips will help you learn how customers rate their experience with your products and the brand as a whole.
So, listen and learn from your customers to increase the lifetime value of your brand and measure the success of your company.
Do you want a free Live Chat software?
We have the #1 Online Live Chat Software for instant customer support 24x7