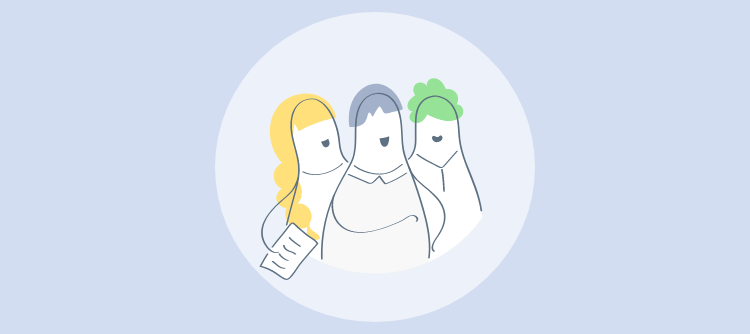 📞 Hello? Yeah, hi. I was trying to purchase one of your products online and submitted my card details. I see a deduction but I haven't received a confirmation from your end. Could you please look into this and let me know if my order has been confirmed?
Yes, sure. Is it okay if I put your call on hold? 📞
📞 Yeah. (thinks for how long this is going to stay on hold)
Thanks to live chat, the 'call on hold' mode during a support request doesn't daunt anymore.
Customers prefer and look for an immediate response to their questions. That's exactly why you have a technology like live chat in place. But sometimes it becomes a tedious task for your support team to manage multiple customers at the same time.
Problems Operators Can Encounter When Managing Multiple Customers
Did you know that in 2018, customers spent an average of 713 seconds (or 11 minutes and 53 seconds) on live chats?
Your customers won't mind spending time with your operators when they are getting their desired solution to the problem.
Customers did not like it when they:
Wait for too long

Are addressed as another customer

See that no operator was available to take up their chat

Leave without a solution
And as a business owner, you wouldn't like to face such troubles yourself.
But imagine, your operators are dealing with multiple customers at the same time – every day. And, unfortunately, these are some of their biggest roadblocks when managing many chats in one go.

1. Confusing Customer Pain-points
Well, this one tops the list of problems an operator can encounter while handling multiple clients via live chat.
Imagine an operator interacting with five customers at the same time. He has to make sure that all:
Receive instant response

Are engaged constantly

Receive instant resolution

Are routed to the right department, in case their issue needs more insights from the experts
But that's not all. Operators can also end-up confusing one issue with another because they can encounter similar questions from different customers at the same time.
So, ensure that your operators have the best possible live chat software that helps them distinguish between their visitors. For example, ProProfs Chat has an interesting interface for the operators. It looks something like this: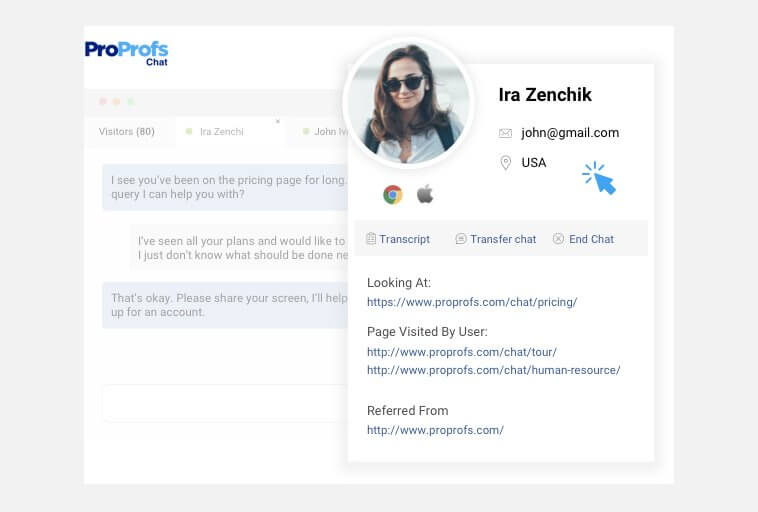 Here the operator can see details like:
The pages scanned by visitor

The current page they are looking at

The page they landed on

Their email address

Where they are from
And that's not all. With a live chat support tool like ProProfs, you can even see what a visitor may type. That means your operators can predict what the customer may ask or say next. This way you give operators the perfect amount of time to come up with the best possible answer.
In a nutshell, your operators are less likely to make any mistakes like confusing one customer problem with another.
2. Making Visitors Wait too Long for Resolution
Apparently, 42% of consumers prefer live chat on websites because they don't have to wait on hold.
But when managing multiple customers, your operators might end up making them wait. And this can result in:
Customers becoming impatient and leaving during an ongoing chat

Customers leaving bad reviews about their customer service experience with your brand

Customers leaving your brand for other options in the market to get better service experience
If anything, as business owners, you should understand that 66% of adult customers feel that valuing their time is the most important thing a company can do to provide good online customer experience.
So, I'd suggest you start monitoring the average response time to see how fast your operators are to provide an answer to customers in real-time. For example, ProProfs Chat has a detailed report section that highlights this metric and allows you to take actions to improve it effectively.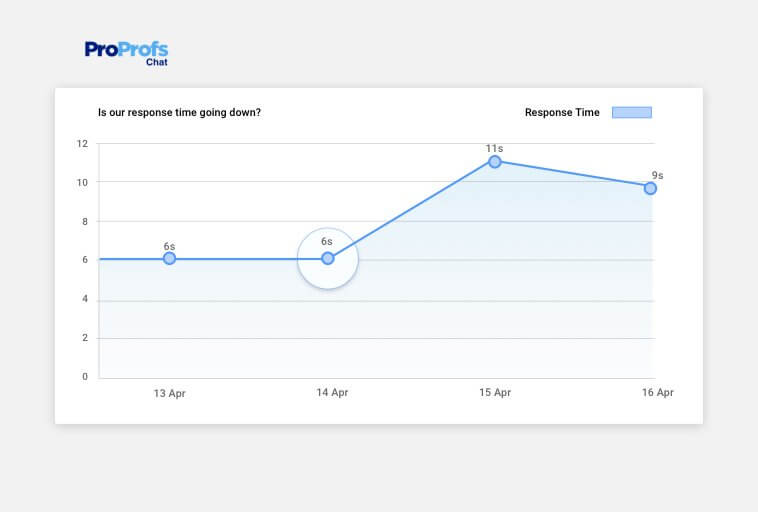 As you can see in the image, we have various metrics that can help in coming up with strategies and training materials for operators on how to manage multiple chats at the same time to cut down or reduce the customer wait time. Let them know what tactics they should use to reduce response time that ultimately results in delighted customers.
---
Read More: How to Reduce Customer Service Response Times
---
3. Missing Out Chat Opportunities
It is not possible for your chat operators to manage chats at all times, even if they have the best live chat mobile app in place.
They have other activities to take care of like:
Coordinating with other departments to offer the best possible solution to customers online

Reaching out to other operators or even help them in case they encounter a tough case

Handling multiple clients via chat and call at the same time
But besides this, it is not possible for them to be at their seats all the time. All these factors result in operators missing out on chat opportunities. To sum things up, missing chat opportunities might make them look incompetent to you and your business in the eyes of the customers.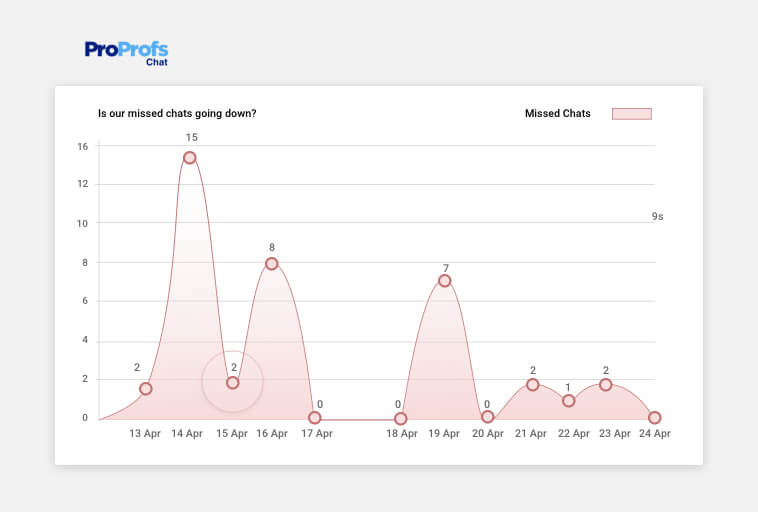 To tackle this, you can divide the chat limit within all the customer support operators so that your business ends up with more sales opportunities with less support.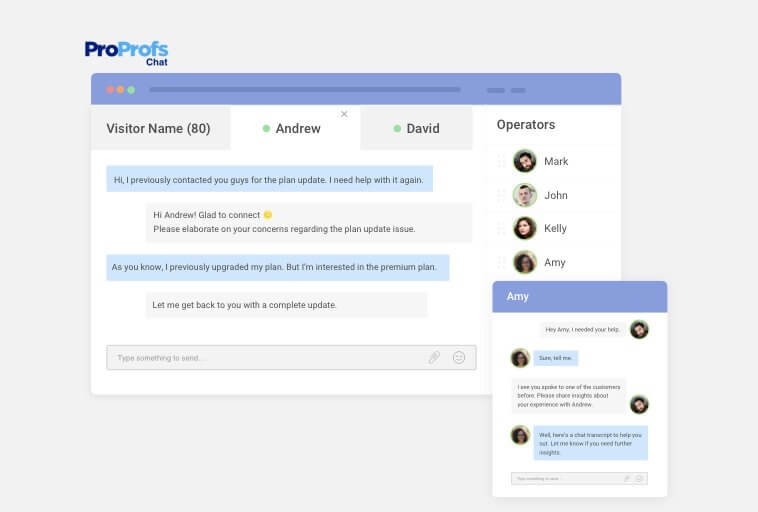 Other than that, your operators can make the most out of features like operator to operator chat. It helps your operators to avoid reaching out to other team members personally and save more time. Plus, they'll get to spend substantial time on taking up new chats proactively. In short, this feature helps chat operators be more productive.

4. Taking Time to Get Back to Original Task
This may sound very much like confusing the customer issues while managing multiple customers via chat. But it isn't.
Understand this, a chat operator is not only handling multiple customers at the same time but also taking care of various other issues.
Even if they have one chat going, they have to perform different other activities while providing support. These can be inclusive of:
Taking a look at the service for reference

Taking a look at the inventory just in case the requested product is in stock

Opening a separate window to take a look at the knowledge repository before approaching the tech department for help

Checking online for better references on how to handle certain issues without escalating them to a support ticket
All these activities and more make it difficult for the operators to:
Respond faster to customer issues

Avoid missing out on chat opportunities
More importantly, getting back to their original task (giving real-time support) becomes one of the biggest challenges for operators.

5. Witnessing a Drop in Customer Satisfaction
One of the biggest nightmares a chat operator can come across is to see a drop in customer satisfaction rate or get 'a not-so-good' review once a chat comes to an end.
For example, with ProProfs Chat you can track the real-time customer satisfaction score and the feedback received once a chat comes to an end.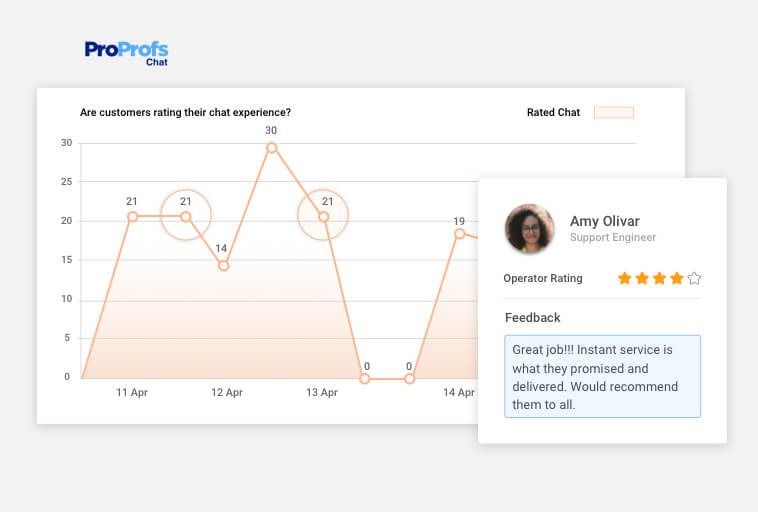 This can lower their morale and impact their productivity. Your business cannot take on both dissatisfied customers and unproductive operators at the same time.
Well, a drop in customer satisfaction could be the outcome of all the challenges a chat operator faces when managing multiple customers. But that doesn't mean there aren't any solutions to the challenges faced by operators.
How to Manage Multiple Customers: Small Operator Handbook

This section is divided into three broad categories. You can see them as stages too. All focus on helping chat operators manage multiple customers at the same time. However, each stage consists of multiple suggestions that you and your operators can implement to manage multiple customers during chat support better.
I. Set Your Plan in Action
Stage one explores what your operators and admin can do to manage multiple customers at the same time. These measures will help your operators handle multiple clients even when it's the holiday season and offer the best possible experience to an individual customer and business prospects.
So, let's get started!

1. Understand Customer Needs & Set Expectations
A very important aspect of customer support is to know your customers in advance. And tools like live chat, make it happen for the support reps. However, if the correct features aren't put to use at the right time and that too consistently, chances are that operators would feel under-prepared.
So, here is a list of features that can help you understand your customers better and set expectations accordingly.
☝ Pre-chat Form
The first feature that I personally feel gives a hunch to operators on what the problem could be is pre-chat form.
With a pre-chat form, operators get the perfect opportunity to:
Understand the customer,

Who they are,

Why did they approach for help,

And What solution operators can probably offer in different scenarios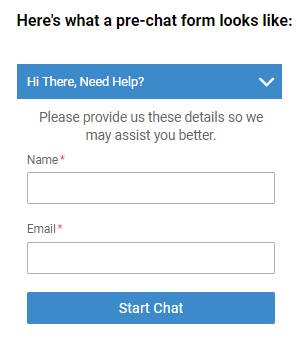 What's more, it helps you filter potential business and spam ids effectively. That means your operators get to save time by not getting in touch with visitors who do not seem promising for the business. In short, your operators get to know the customers better. And, that's a good start for your operators dealing with multiple customers online.

☝ Visitor Monitoring
The next feature that tops my list is real-time visitor monitoring. You get to learn a lot about the visitor. What's more, it helps your operators understand whether the visitor browsed your website with a purchase intent or not. And that's not all.
Operators can even identify patterns among existing customers and see what they have come looking for at your website. This ensures they never miss out on upsell and cross-sell opportunities and utilize them effectively.

☝ Chat History
Finally, in this list of features, I'd like to mention chat history. This simple feature itself gives your operators a good amount of information that they'll need to understand customer pain-points and how they can set expectations without offending the customer.
The information they can get hold of includes:
✓ Which operator did the customer have a chat with during their previous experience with the brand
✓ What product did they end up buying during their last support experience
✓ How long did it take for the support rep to resolve their issue
✓ Which links did the customer visit during their previous visit to the website
And, the list can go on.

These features give you the opportunity to understand the customer's behavioral patterns. These allow your operators to set service expectations for the customers and sometimes even exceed them efficiently.
2. Use Knowledge Base to Tackle Frequently Asked Questions
"According to ProProfs, the integration of
knowledge base with live chat
can result in up to 80% drop in customer support tickets."
Tweet this
Well, that's probable because the integration makes it possible for you to answer some of the frequently asked questions before the customer initiates a chat. For example, Amazon right now has a separate FAQ section during the Covid-19 scare for its customers.
This way they avoid taking chats for frequently asked questions and still generate awareness about their services effectively.
This is an amazing way to keep those customers satisfied who'd like to find self-help articles to save time and arrive at a decision hassle-free.
Once integrated, the customer will get to see a list of relevant articles according to the specific page inside the chat window. Thus, helping you reduce work pressure on your support operators while managing multiple clients and getting the best out of their productive time.
3. Use Canned Responses to Never Make Your Customers Wait
I believe that next in line to help you set your plan in action is the use of canned responses.
This is one of the easily found features and very helpful to operators. That's because this feature helps them carry out multiple conversations at the same time.
Caution: Do not overuse the feature to the limit where the customer gets a vibe that they are probably talking to a bot.
You can create a canned response template for multiple questions. Basically, if you do not get a knowledge base integration, then the next best option for you to manage frequently asked questions is the use of canned responses. These would look something like this: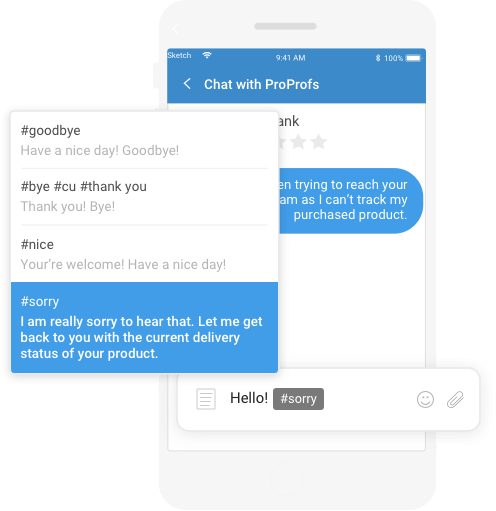 The use of canned responses helps your operators to manage multiple customers as they:
Never have to respond to the same question again

Reduce their typing effort

Provide instant answers

Create constant engagement between your brand and customers

Improve their efficiency as support operators



4. Think About Proactive Engagement
Another way to set your plan in action is to think about proactively engaging and supporting your customers.
Even when you are handling multiple customers via chat and might be a few seconds late to offer an answer to customers, this practice might become the saving grace for your operators and brand.
"Customers love it when the brand approaches them
before they do with their problem."
Tweet this
That means if your operators initiate a chat with your customers on the basis of their website behavior, then they have a better chance of keeping your customers satisfied and delighted with your services.
My reason for suggesting this step is to let you know that the customers appreciate it when brands try to go the extra mile for them. And if you end up doing that, then there are chances that your customers would never leave.

II. Integrate Third-party Tools to Create Your Support Ensemble
In this stage, we'll discuss how third-party tools can help you create your own support bundle. That means your operators can easily avoid missing out on support opportunities and thus keep multiple customers delighted at the same time.
Let me remind you, we've already discussed one of the core customer support integrations, which is Knowledge Base. It helps you reduce support tickets and, at the same time, helps your operators reduce their work pressure.
Other than that, we have three more integrations to talk about. So, let's take a look at them below!

1. Integrate Popular CRMs to Explore Upsell Opportunities
Live chat providers like ProProfs offer their users the option to integrate with third-party tools. One of the finest examples of that is the seamless integration with customer relationship management tools.
You can integrate your favorite CRM tool with ProProfs Chat in seconds. You get options like Microsoft Dynamics, Salesforce, SugarCRM, and more to integrate with the live chat software.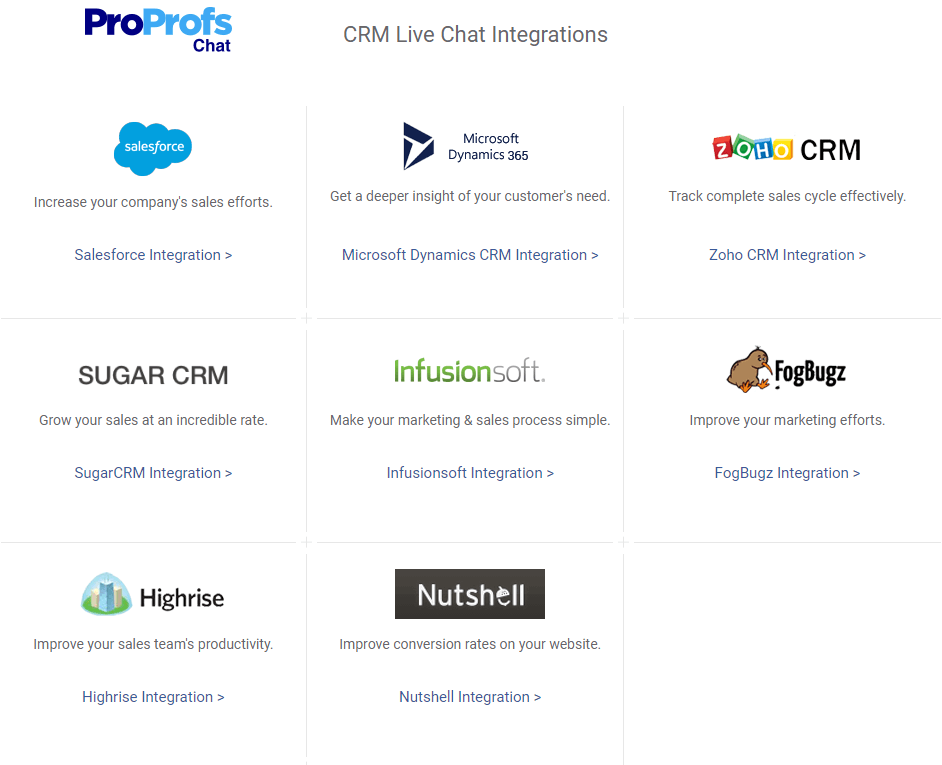 Let's take Microsoft Dynamics integration with live chat as an example. The two (when combined) help you:
Understand previous and existing patterns of your customers

Capture details of potential customers

Track purchasing patterns and identify upsell opportunities
With access to all this data, your operators get the option to personalize the live chat experience for individual customers efficiently. And that helps your customers pay less attention to other irrelevant issues and factors. In short, your operators get a better opportunity to create the best possible experience for your customers.
2. Integrate Help Desk to Never Miss a Support Opportunity
Another integration that can help operators handle multiple customers at the same time is that of the help desk software.
Just in case your operators miss out on a chat or have an issue at hand that not only consumes time but also needs to be escalated to the technical teams, then integrating live chat with the help desk is the perfect solution to all.
In case operators miss out on a chat when they are offline or away from the system, they can find it as a ticket in the help desk software. In short, getting the opportunity to reach out to a customer along with a solution to their problem.

III. Understand Your Operator's Limit to Handle Multiple Customers
This is one of the crucial stages that you and your support admin should look into. It is important to understand how many chats a customer support rep can actually manage.
You can determine this by keeping track of their individual report. Exactly, their individual reports and timesheets can help you understand their limit to manage chats. But do make sure that you do not end up putting more pressure on the one who has been performing well for a while and receives great reviews from your customers.
Instead, you can set an example of that chat operator. Let your operators learn about the practices that particular operator followed on how to manage multiple customers at the same time and ensure that every individual was delighted with the company's services.
And once you see their reports after training, you can go back to the chat settings and based on their performances you can set their chat limit that they can comfortably manage.
Closing Thoughts
Managing multiple customers can be quite a challenge in itself for operators as they may not know the temperament of the customer. Plus, some of the customers can turn out to be confused, indecisive about a product, which may make them impatient for an answer during an ongoing chat.
Just imagine the combination of such customers coming together for support. Even your operators can flip out, and it can get worse if they are handling way too many of them.
That's why you need these measures in place to help them manage multiple customers at the same time.
Now that we've seen how to manage multiple customers at the same time, let's take a look at some of the frequently asked questions below.
What is a Good Practice When Working With a Customer On-site?
Try reading between the lines. It means you should understand the customer's intent to visit your website and seek help. That way, you can provide a better support experience, one that stays with them for a long time.
When is it Appropriate to Interrupt a Customer?
Just in case you are handling an irate customer or an impatient one, it is important for you to predict what they plan to say next. That is only possible if you have a live chat that shows your operators what the customer is going to type next. This gives them more time to seek an opportunity where they can ask a counter-question to get a better understanding of the customer's pain-point.
Otherwise, I would say do not interrupt the customer until and unless they haven't kept their point first. This will give them the satisfaction that they were heard first and can expect an accurate solution to their problem.
How to Say 'No' to Customer's Demands?
There are various ways to politely decline or say no to a customer's request or demand. To help you do that effectively, we have prepared a list to help you out. Read our blog on how to politely say no to customers along with real-life examples.
How to Keep Track of Client's Information?
You can keep track of your client's information by integrating your live chat software with a CRM platform or via their chat history with your brand. These two will help you track their previous interactions with the brand and their pains-points. Thus giving your operators an edge and helping them create a personalized experience for each individual customer.
Do you want a free Live Chat software?
We have the #1 Online Live Chat Software for instant customer support 24x7