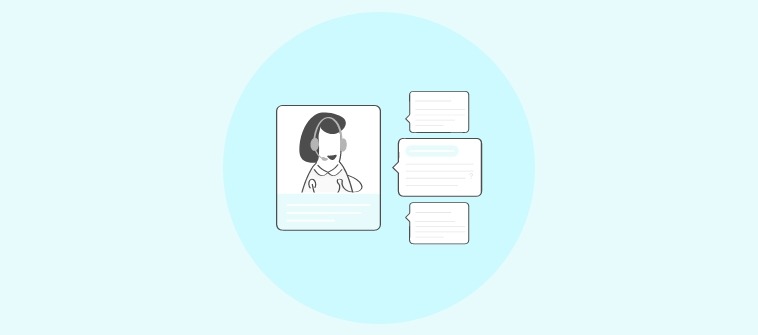 Improving customer support is one of the top priorities in the business world, and there are many minor improvements to be made. Nowadays, we have a lot of online customers, who love to shop either on website, or even order via social networks. A lot of things that weren't possible 20 years ago are now common practice.
One way of improving your customer support is by integrating live chat with the help desk tool that you are using. Many websites have a live chat option, and many small businesses already use help desk tools, so combining these two is the next logical step. First of all, there are absolutely no drawback to this integration, and as far as the benefits are concerned, they will be covered throughout the rest of the text.
ProProfs Help Desk, Zendesk, Freshdesk and Happyfox
The names in the subheading are the names of the providers who offer live chat integration with help desk tools. The entire process is rather swift and simple; you can easily integrate the whole thing yourself, because all of these providers have a quite friendly UI. So, if you are interested in integrating your live chat with help desk tools, then make sure you check out what ProProfs Help Desk, Zendesk, Freshdesk, and Happyfox have to offer.
Now, let us move on to the benefits of this integration; that is. how your customer support will improve, should you go through with this decision.
All the leads captured by live chat can directly be posted in your help desk tool
Once your live chat and help desk tool are combined, a whole world of features becomes available. For example, whenever someone ends up on your website by following a link, or if they found you because of the picture you put on Pinterest, or because they typed something in a search engine, you can have that information. Furthermore, such info will be immediately uploaded to you help desk tool.
This gives you control over some really useful data. You can know which part of your campaign is generating leads, and where you can improve or simply stop investing. Moreover, you can obtain information for potential customers, someone who was interested but didn't make a purchase simply because you were out of stock. Now, you can inform those same potential clients when you are able to meet their demands.
Live chat agents can directly raise tickets from chat to the help desk tools
One of the most important features that you will gain with this integration is opening tickets directly from your live chat. The ability to address something immediately speaks volumes of your professionalism, and with the ticket feature, you can act swiftly.
The reason why help desk tools are so useful is because they prevent customer clusters. Or, to be precise, there is no queue when customers with problems are looking for help. The customers are either directed to someone who can handle their problem, or they are appointed to an FAQ page, where they find the solution themselves. This is a type of ticket system that really works.
Once you integrate live chat your with help desk tools, your ticket system gets another branch, which basically allows customers to find solution as they are chatting. Once they write down their problem, the chat can notify the exact personnel responsible for handling these types of issues, and respond immediately. This will inspire a sense of security in your business and lead to a higher level of customer loyalty.
You can create and save customer profiles directly in the help desk
Finally, if you want a solid base of customers, you need to appreciate them and notice their devotion to your product or service. By integrating live chat with your help desk tool, you can have a clear conversation history overview with every customer. You can use these customer profiles to determine who was loyal, and who has potential to become a regular.
You can create a customer strategy on a more individual level, and reward someone with VIP treatment, or simply give someone a small discount to show them how you pay attention to their actions, or simply avoid doing business with those who can cause problems.
As you can see, all of the mentioned benefits are more than enough to prove that this is the right thing to do. First of all, it's not complicated at all, and second, only good will come of it.
It is your duty as a business owner to find ways to improve every aspect of your work. With this simple integration, you can significantly improve your customer service, and stay ahead of your competitors. Therefore, it is a wise step forward. The benefits speak for themselves, and it would be quite unreasonable to ignore such an opportunity.
Do you want a free Live Chat software?
We have the #1 Online Live Chat Software for instant customer support 24x7