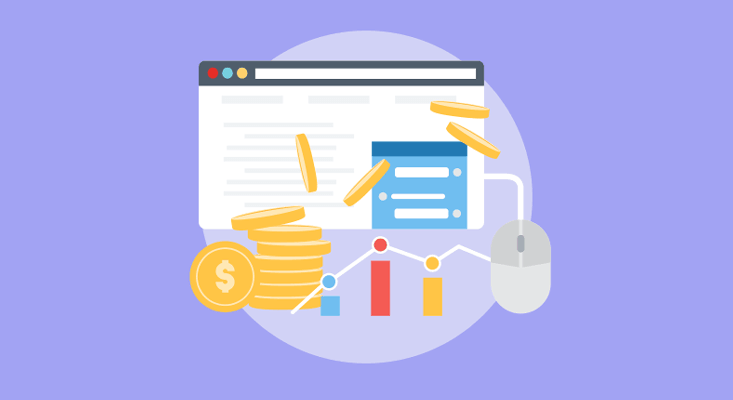 Live chat software has entered the business world on the red carpet. It became a viral phenomenon in the last couple of years, and almost every company that wants to develop a strong online presence has live chat imbedded in their web design. But this new method of dealing with the customer's needs also brought new challenges for customer support executives.
Big companies have recognized the need to approach training and onboarding of live chat executives with much care, because pristine customer support is the key for a company's success and a backbone of any customer retention strategy. Lately there have been a lot of efforts to improve customer support, because it has become clear that, just as it can have a positive impact on your company, it can also be the main reason for a total catastrophe if done incorrectly.
If you want to make sure that your live chat executives can provide an excellent experience for your customers, you can follow the tips listed below.
Smooth Onboarding
If you want to have a great onboarding program, you won't just need tools and resources for new hires; the program itself has to be rooted in the company's culture. Studies have shown that, if you take time to educate employees instead of casting them into the fire from day one, there is a great chance that you are more likely to retain that talent.
The first thing you need to have is accurate information about onboarding ownership in your company. The best practice is to divide onboarding into three subcategories. The people in charge of the hiring process should be the ones who'll start with pre-boarding.
This can be a simple letter or an email that contains a warm company welcome and a short list of job requirements. Your company executives should be the ones in charge of sharing the company mission and values. Tell the new hires why customers matter for your company and what you are trying to achieve; in other words, help them develop a sense of community.
In the end, let your support department manager deal with day-to-day responsibilities and introduce learning resources to new employees. These resources should be something fun and memorable. It would be best to extract some interesting conversations from your live chat data. Highlight the situations when the live chat agent intervention helped a customer. Let the new hires learn from their older peers.
Furthermore, utilize the live chat platform's ability to create prerecorded messages for the greeting, acknowledgement, empathy, apology, pause, satisfaction and closing statements. This is really important if you want to ensure statement consistency across your agent population. And, on top of that, it will save time for your chat agents.
Agents Should Be Able to Own the Conversation
Your live chat executives should be briefed. They need to make sure that everyone in the live chat support team understands their role and that they have pretty much only one chance to help the customer. This is why it is important to make sure everyone has the necessary information and soft skills. By doing so, live chat executives can ensure that all agents can actually relate to each customer.
Also, this explains why all training classes for live chat executives emphasize the beginning of the chat, as it is the exact moment when you can engage the customer and set the stage for a pleasant conversation. A good training also prevents occurrences of generic greetings that have zero engagement potential.
A standard part of such training programs are examples of chat engagements and answers that can help the team devise their personalized addressing tone. Here's an example of a personal and specific question: "Hello. My name is <>. What brought you to our site today?".
Another important duty of a live support executive is to make sure that agents never forget that they are having a chat with a person. During the training period, executives spend a lot of time exercising their listening skills. Taking care of this important matter prevents interrupting the customer in the middle of a sentence, even though agents may get what the question will be from the context.
Besides this, a combination of good listening skills and a proactive approach will render the whole support team capable to address any customer request, even in situations when agents cannot be of any help to a customer. Some customer surveys indicate that getting no answers after contacting support has a great impact on customer satisfaction rates.
Furthermore, your role as a support team executive is to provide all the necessary information to all agents, so that they can forward it to customers. For instance, who should they be contacting for further assistance. This will prevent agents from making any additional commitments that they can't follow through, leaving the customer frustrated. Ticket escalation is there for a reason, and a good training plan renders the support executives capable of handling it.
Calm Live Chat Executives Perform Better
A standard part of live chat executive training is also focused on putting them through inconvenient real-support situations. Experience, combined with possessing all the relevant information, is what makes a live chat executive calm and capable of bringing his and the whole team's performance to another level.
A well trained live chat executive will also be able to pass this knowledge onto other members of his or her team. This saves costs of additional agent training and it saves a lot of time. Staying calm and efficient comes in very handy in situations when agents are chatting with a customer that has an issue with a service or a product. This is the time when a company can harvest the fruits of training live chat executive. Taking care of the customer in a way that makes him/her feel like the support agent empathizes with him/her is a great way to retain customers.
Training for live chat executive also installs a resolve-the-issue mindset. By doing so, executives become ready to analyze, plan and resolve any problems that may occur. A live chat support's job is not always an easy one, because from time to time, agents will have to chat with an angry customer. A live chat executive's role is to prevent agents from letting the customer pull them into a confrontation.
In the end, live chat executives should make sure that agents provide the customer with an opportunity to express their level of satisfaction with the interaction. This incredibly valuable feedback can help your company management improve customer support and shape the future.
Learn All About the Company Products and Services
The key component of successfully handling customer requests and inquiries is knowledge about the product or service. Keeping up the effectiveness of a live chat support team is a process that requires time and patience. By staying in touch with other departments, a live chat executive will distribute information to team members in a timely manner, in case any of the products or services get upgraded or changed in any way, or there is some discount or special offer. This will make the whole team capable of staying up to the task at hand.
During these briefing sessions, chat agents have the chance to get in direct contact with the product or service, which allows them to be in the customer's shoes and to experience them as the customer does.
As you can see, the perfect training has to cover many aspects of this job. In the end, let's bring your focus to one last thing – both live chat executive and live chat agents need to be extensively trained on the live chat platform of their company's choosing. This will increase their level of confidence and make them more efficient at their job.
Do you want a free Live Chat software?
We have the #1 Online Live Chat Software for instant customer support 24x7