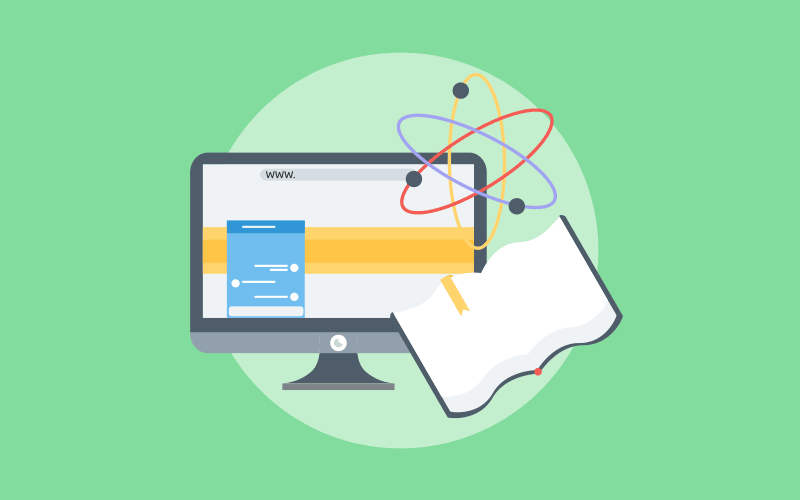 The world is changing at a rapid pace, which is presenting every establishment out there with new challenges. The mobile and internet industry have developed a lot in the past few years, making some of our everyday activities unimaginable without access to the web.
Educational institutions are not excluded from this process. It seems that younger generations are extremely supportive of all the occurring technological changes.
Educational institutions are involved in continuous exchange of information with their students. This is why they have to always think about new ways of engaging this generation of people which is fascinated by digital communication. Recent studies show that young people are more likely to engage in conversation via some text application than in person.
Fortunately there is a solution for this contemporary problem. Implementing live chat software on your educational website will render your academic institution a modern establishment equipped with up-to-date tools which can help meet the needs of a millennial student.
Here is the list of benefits that will be added to your institution's online presence should you decide to start using live chat software.
Instantly Resolve Queries
The users of any academic institution's website are predominantly students who are eager to learn and find various types of information at any given time. This is where a live chat option on an educational website comes into play.
Instead of being overwhelmed by emails, regular paper mail and long lines of people, your support department will have a unique ability to answer the student questions in real time.
Even very simple answers, such as information about a specific course, program or tuition can cost your staff time. Delay when replying may cause frustration in people seeking the answers. With this software at your disposal you will be able to efficiently and instantly resolve any queries.
Determine the Interests of Students
With the option to ask whatever interests them, students will provide your organization with plenty of valuable information. The real time monitoring system of live chat software will enable you to identify the interests of the users on your website, and understanding the needs of your students will help you to develop a better strategy.
This way you will be attending to the needs of your students in an efficient way, saving time on both ends and deflecting numerous emails that would otherwise be inevitable.
Easier Collaboration
By incorporating the latest technological solutions in your institution's educational process, you will be making every student's life much easier. Live chat enables students and professors to overcome any distance and work on projects and essays from remote locations.
You should not underestimate the effects of real-time collaboration. It leads to better consolidation of learning materials and makes coursework much easier to complete.
Better First Impression
As we have already stated, live chat software brings the interaction with prospective students to another level. Your website will get that human touch, which will help the students form a great first impression.
By achieving this, you can expect that you will be remembered and be referred to other young people that are planning to get a degree.
Instead of reading boring text material on your website, the students will have the opportunity to chat with a person whose name and picture are always displayed during the chat session.
If nothing else, you will create a friendlier environment that will certainly make your institution stand out from the crowd.
Besides this, your students can get an answer even if they are on the move, because live chat software is a mobile-friendly website feature. Getting the answer right away will leave the students satisfied with more time and energy to study.
Stay Competitive
The live chat software is becoming more and more popular in the educational industry. The most renowned universities in the world have live chat available on their websites.
It is unimaginable to have online courses available without having a live chat on your website. Many universities recognized the need of a great number of students to study from home and made it possible with this simple app.
For instance, The University of Florida and The University of Massachusetts are academic institutions that were established in the mid-19th century. They have both adapted to the contemporary needs of students worldwide and designed online courses with live chat support at their student's disposal.
Modernized Recruitment Process
This type of modernization is especially valuable for private colleges because the prospect students are also theirs potential clients.
With live chat you will be able to immediately offer assistance and retain the visitors that would otherwise have left the website as soon as they got stuck while looking for the information. By being there to provide any help, you can also prevent any application abandonment.
The school selection process is very important and it happens only once a year. This is why the chance for a student to directly communicate with the admission officer of your college can be of great value for your institution.
This software really comes in handy when there are multiple candidate inquiries occurring simultaneously. With this tool, your recruitment agents will have more engagements per hour, thus reducing the costs of phone calls and hiring extra personnel during recruitment periods.
As you can see, these benefits are really compelling. Your students will be able to get in touch with professors and libraries in a fast and efficient way. This technology allows the information to flow in real-time, which is incredibly important in the education process.
On top of that the students will have to learn how to express their needs in a concise manner, and by doing so they will develop a very useful skill set that they can use in their professional future.
Do you want a free Live Chat software?
We have the #1 Online Live Chat Software for instant customer support 24x7