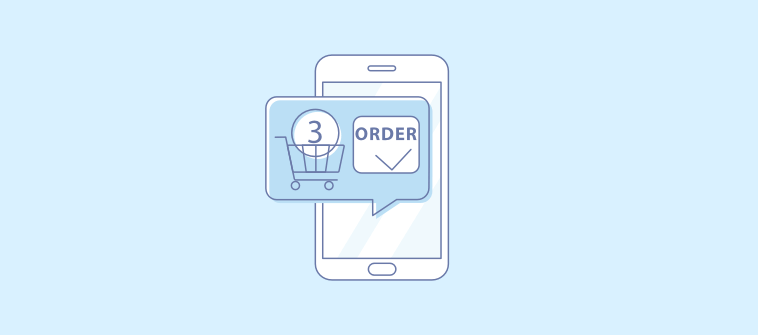 There was a time when consumers entered a store, purchased a product of their choice, and left. In case they had questions, they could always consult the store manager or assistant.
But we've entered the digital world.
We have eCommerce websites catering to our daily or monthly needs. And store assistants have been replaced by live chat operators.
People can click the chat button on eCommerce stores and get in touch with the support team in seconds. Besides this eCommerce live chat benefit, there are many that we are yet to explore and understand.
In this blog, we have covered 15 excellent benefits of live chat for eCommerce stores. But first, let's quickly understand what eCommerce live chat means.
What is eCommerce Live Chat?
eCommerce Live Chat is a customer support, sales, and marketing tool that helps a business get closer to its prospects in real-time. With live chat on eCommerce stores, you can instantly connect, engage, and convert visitors into customers.
It allows you to communicate the best possible solution to visitors. What's more, eCommerce brands get to suggest or recommend products that are likely to increase the cart value of the customers and help them gain more profits. An eCommerce live chat brings unlimited benefits for its customers, and we'll explore those in the next section.
Live Chat for eCommerce: 15+ Mind-blowing Benefits You Can't-Miss
While understanding the benefits of e-Commerce chat for customers, we realized that it isn't just the platform benefiting from its use. The operators and online visitors gain benefits as well. That's why we've divided our list of 15 advantages of live chat for eCommerce into three parts.
I. Benefits of Live Chat for eCommerce Customers
1. Connects Right Away with Support Operators
One of the first benefits of e-commerce chat to a customer is that they get to connect and engage with a support operator in a matter of seconds. That means no waiting time. Simply click on the chat button and connect with an operator in seconds. Unlike call support or even face-to-face conversations, this mode of communication seems more appealing to customers looking for instant help. That's why many business owners use chatbots regardless of the e commerce business model they adopted for their store.
2. Provides Instant Response to Customers
Compared to emails or call support, customers have realized that they have received an instant response via live chat. eCommerce brands like ModCloth set an excellent example in this direction.
This eCommerce fashion store has a Chat Now button on its website that users can click and connect with their store advisors. In a few seconds, they respond quickly to their customers and address their concerns in real time. This instant service has made them one of the best eCommerce stores with live chat support.
3. Helps Customers Avoid Repeating Themselves
72% of consumers consider it poor customer service if they had to explain their problem to multiple people.
Take it from us; customers do not like to repeat themselves as they get transferred from one department operator to another. But thanks to live chat, this can be avoided easily.
As operators route a chat, the other member learns about the issue from the chat transcript so far. Besides that, operators communicate internally to understand the issue deeply and work faster on providing a solution to the customer. This way, the customer can avoid repeating themselves during a live chat session.
4. Offers Insight on Operator Availability
When you call for support, you end up in a queue waiting for an agent to address your question. Besides that, you are completely clueless about when the operator will be available to take your call. However, the same isn't true in the case of live chat.
As customers click on the chat button, they will see if operators are available to take up their requests. If not, they will likely come across an offline message to write their query and email address. The operator will take this up once they come online. This helps customers save time as they know that they will be approached soon by the operators.
II. Benefits of Live Chat for eCommerce Support Operators
5. Helps Operators Know Prospects Before the Chat Starts
Thankfully live chat helps operators get to know eCommerce prospects before they even interact with them. The credit goes to their visitor monitoring window.
With the help of the visitor monitoring window, operators can get details like visitor's name, location, the page they're at, pages visited so far, time spent overall, and more. This helps them understand what the visitor might be looking at and if they are interested in the product or not.
This information will help operators initiate a chat manually and guide visitors to the best possible solution.
6. Offers Typing Insights to Operators
Another reason why live chat is beneficial for eCommerce support operators is because they can see what the customer is typing in real-time. Access to real-time typing insights helps your operators strategize their ongoing chat session. This helps them send quick responses that keep the customers satisfied.
7. Enables Operators to Personalize the Conversation
Since live chat gives access to detailed information, it makes it easier for eCommerce support operators to personalize the conversation in real-time.
Here's how they can do it.
Operators can use the visitor's name to greet them once a chat begins between both of them. This way, the visitor would feel that they aren't having a conversation with a chatbot.
Operators can recommend products to eCommerce visitors during the chat session based on their browsing preferences. This will help the visitors find what they came looking for faster and encourage them to return frequently to the same eCommerce platform.
8. Sends Automatic, Proactive Chat Triggers
68% of consumers say that a brand's perception becomes positive when companies send proactive customer service notifications.
With a live chat, your support operators can become proactive with eCommerce visitors. All you have to do is set targeted chat triggers on pages that bring more sales queries like product pages or even soon-to-be-launched products at your store.
Chat triggers will help you encourage visitors in real time to connect with your support operators and learn more about your latest products and exclusive offers.
---
Learn: How to Enable Live Chat Greetings
---
9. Manages Multiple Customer Queries at the Same Time
Unlike phone support, live chat operators don't have to worry about all the incoming queries. They won't be making visitors wait for too long. That's because live chat operators can manage multiple incoming chats at the same time.
An operator can manage from 2-10 chats simultaneously. This helps your eCommerce business make sure that no query goes unanswered and identify the best sales opportunity as well.
III. Benefits of Live Chat for eCommerce Business Owners
10. Captures Quality Leads
We've seen multiple benefits that customers and eCommerce chat operators can gain from using this customer support tool. But let's look at all the benefits a company gains collectively from its use. And one of the first benefits is the number of leads it captures in real time.
Live chat helps your eCommerce business capture quality leads that your marketing team can approach through its strategy and convert. These leads can either be captured via a pre-chat form or chatbot.
---
Recommended Read: How to Use Live Chat Software for Lead Generation
---
11. Provides Round-the-Clock Service
Another benefit of customer service online chat is its 24×7 availability.
Well, you may never know when a customer gets worried about their order and wants to learn about its status. They may reach your business at odd hours. And, there's a possibility that your operators might not be available at that time. But in that case, live chat comes to your rescue.
If your agents are offline, you can:
Enable your chatbot to take up the requests in the absence of your operators.
Enable offline message form that will collect the request and create a ticket for the customer that operators can take up once they are online.
12. Suggests Product Recommendations
Live chat helps you identify the best upsell and even cross-sell opportunities. Your operators or even chatbot can suggest comparable high-end products that will increase their cart value or simply recommend related products to those added in their cart.
As you can see, Personally Presented offers multiple gifting options to one of their customers during an ongoing chat. They provide gift suggestions and ask the customer if they'd like to search for a different product as well. This can help them increase sales and offer a great customer experience.
13. Informs Visitors About Upcoming Sales, Discounts & Instant Coupons
You can indeed have pop-ups on your website or even banners to keep your eCommerce visitors informed about upcoming sales and discount events. But designing them and executing them can take a lot of time and effort. The activity of announcing deals and sales can also be done with the help of a live chat.
Whether during a conversation or through a chat trigger, you can update your visitors about the best possible deals they can grab at your store. You can even set announcements with the help of a live chat tool in place and let your visitors know what great offers you have in store for them.
14. Automates Incoming Support Requests
Today, many live chat solutions in the market claim to offer chatbot functionality to their customers. That means your business gets the option to automate incoming support requests hassle-free.
By automation, we mean:
The chatbots will take care of all the frequently asked questions in real time. This will help your operators focus on pressing and time-taking issues.
The chatbots will take care of incoming questions even in the absence of your agents. They will convert tickets for complex queries that your operators can deal with once they come online. Whereas, the common questions can be taken care of 24×7.
---
Read More: A Quick Guide on What is a Chatbot & How it Works
---
15. Improves Sales & Conversions
Live chat is known for increasing conversions by 20%!
That amount of conversion can help any eCommerce business boost its profits in the long run. This also means that besides your marketing and sales efforts, a support platform like live chat can help you improve your incoming sales to a large extent.
16. Strengthen Trust & Build Loyalty
Finally, live chat also helps your eCommerce business strengthen trust and loyalty with the customers.
You may ask, "how does that happen?".
Well, live chat helps you reduce response time and even wait time. This builds trust among your customers that their queries won't go unnoticed and unanswered. Besides that, it manages to offer a resolution faster compared to phone and email support. Such factors help you build trust with your eCommerce customers and encourage them to return more frequently to your brand, making them loyal to your business.
Quick Read: Building Customer Loyalty with Live Chat Software
Navigate Your eCommerce Sales & Support with Live Chat
Live chat has become one of the fastest yet most efficient communication platforms to help your eCommerce business grow. It allows you to tailor every visitor's experience and ensure they don't leave without a solution.
Besides such benefits of live chat for eCommerce businesses, there's more that needs your attention. Understand that the benefits of using eCommerce live chat aren't limited to your store. Your customers and operators get to enjoy a fair share of benefits as well.
Some of these benefits include:
Connecting with a support operator in seconds
Getting instant responses to queries
Enabling operators to get to the prospects before they even start having a chat
Having the ability to personalize the flow of the conversation using the existing information
Capturing leads in real time
Offering support services 24x7x365
Building trust and loyalty with each eCommerce customer
This list can go on. This is why we created our list of 15+ eCommerce live chat benefits for you. You can find all the convincing reasons to adopt eCommerce live chat for your business.
Do you want a free Live Chat software?
We have the #1 Online Live Chat Software for instant customer support 24x7