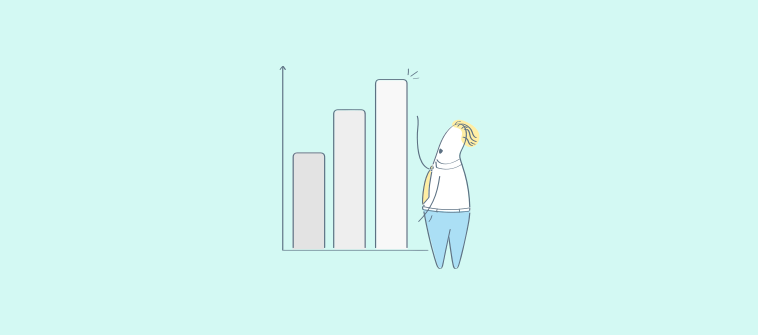 Customer success is not just an alternative buzzword for customer service. Rather it indicates that your business is fulfilling the key objective of delivering excellent customer support. Your brand should be able to engage your customers and help them throughout their journey of buying a product or service.
Your customers should not feel the need to move away to your competitor because they found your customer care operators to be inefficient or your support mechanism to be weak.
Read on to learn the 10 steps that are a must in your customer success plan for ensuring greater customer success stories in your business.
1. Create a Customer-Centric Culture
It's easy to pay lip-service about a customer-focused approach, but do you actually do what you preach? Creating a culture of customer success should be a core building block of your business. This implies emphasizing enough on customer needs and meeting them.
You need to keep those needs in mind while you are engaged in your business activities; right from product development to marketing to customer service. Identify the tastes and preferences of your customers and adapt your product/service offerings accordingly. Only then will the rate of your customer success increase.
2. Understand Your Customer Journey
Understanding the entire customer journey is a key consideration, but it is arguable that few organizations truly take the time out to consider it. Most of the organizations consider what they want customer journey to look like, rather than the reality.
Customer journey is about getting deep down into the different interactions a regular customer has during their complete lifecycle. Only by appreciating this will you be able to adapt it to what you would like it to look like, i.e. a journey that maximizes success. You may use journey mapping as a tool to accomplish the goal of customer success.
3.Communicate Effectively
Loopholes in the customer service arena are based on the fundamental ability to communicate effectively. Investing in training here is a no-brainer, but that applies to all staff working who deal with customers directly and not just CSMs. Effective communication implies sharpening verbal communication and listening skills.
Let us have a look at the three core principles:
Make it simple:

Don't utilize solutions that are long-winded and unnecessarily complex.

Make it effective:

It's no good enough just trying to help; you need to provide the solutions that truly help.

Make it honest:

Stick to the core organizational values at all times.
4. Be Empathetic
Being empathetic centers on the ability to listen. If you do not listen, then you can never truly appreciate what the problem is, or put yourself in the customer's shoes.
"Part of the process is not always being overtly formal and professional in the language you use. To you, it may seem that you are maintaining a business-like approach, but to a customer it can seem cold and premeditated, implying you are resistant towards their issue," comments Tracey Simon, a tech writer.
5. Use Feedback
Part of the listening process is to collect useful feedback from loyal customers. It has helped brands a great deal to understand the customer journey based on their feedback. Allowing your customers to offer feedback on every aspect of your business gives you the blueprint to improve and use feedback to your advantage
6. Improve the Quality and Frequency of Customer Interactions
Customer interactions are a necessary aspect of operating any business, but it is important to measure these interactions and then, act on their quality and frequency.
An important aspect to consider here is that your engagement need not solely focus on problems, but also incorporate regular interventions to tie the customer back to the reasons they chose you in the first place. Regular interactions conducted by customer success managers trained in the art of customer engagement should see a notable spike in happy customers, and happy customers spread the word.
7. Learn from Customer Support
Typically, an organizational structure would place its customer support function in a different office, or sometimes it may be another location.
But then, aren't customer success and customer support teams not working towards the same end?
Increasing collaboration between these two vital functions can propel customer-focused strategies as the collaboration intertwines the objectives of customer engagement.
"With a high level of interactivity and the co-identification of successful workflow processes between the customer success and customer support functions, efficiency in customer-focused strategies can be improved upon no end," points out Sylvia Strachan a customer support expert.
8. Look for Better Employee Engagement
Customer success is also reliant on good employee engagement. Around 90% of leaders believe that an employee engagement strategy affects business success. But, the sad part is that only 25% have a platform to engage their employees.
Think about it, if your employees are at the forefront of your customer success strategy, they only can you drive the quality of that strategy.
Employee engagement incorporates all aspects of your employees' role that affect their performance; right from their training to their remuneration, to the way their feedback is sought, to the manner in which their recommendations are taken on board and implemented where necessary. Better customer engagement essentially builds on better employee engagement.
9. Hire the Right Person
The fact is, some people are better at customer-facing roles than others. They are born with a talent with which they naturally communicate well with customers. You can train, you can practice, you can instill culture, but some people just have it in them. Look for it during the hiring process, and continue nurturing it through every moment that an employee spends in your organization.
10.Measure Customer Support Experience
All these steps won't work if you can't effectively measure your customer success. First, you have to set objective measurements and data for ascertaining what this really means to you. Then you need to implement some software solutions that provide you the metrics for observing what you are already doing. Analytics is the core principle surrounding every function of a modern business today. Then why should customer success be any different?
ProProfs Help Desk is one such customer support tool that possesses a 'reports' feature. It offers valuable insights into customer support ratings. You can measure the performance of your operators through ratings of customers and their feedback. As you resolve the problem that a customer faces, send them a survey and learn how they feel about your product or service.
Monitor and improve the performance of your operators based on the feedback. This simple issue tracker software features a shared inbox as well.
Recommended Read:
Do you want a free Live Chat software?
We have the #1 Online Live Chat Software for instant customer support 24x7