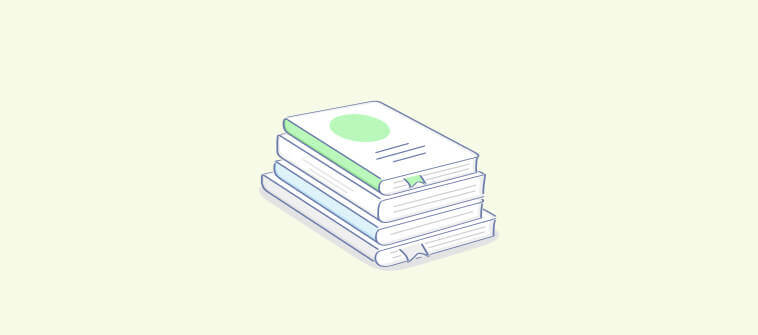 "People don't care how much you know until they know how much you care"
– Theodore Roosevelt
It's not the amount of knowledge you are willing to offer, but the efforts you wish to take to keep your customers satisfied and loyal to your brand.
Customers wouldn't see what you have to offer, but what you are willing to change for them.
That's the true essence of customer service experience.
To help you understand this essence and develop better customer service strategies, we've curated a list of some of the best customer service books below.
These books can help you:
Work towards better leadership strategies
Create a positive customer-centric culture amidst the support team
Understand your team members better
Create better customer loyalty programs
Improve your existing customer success strategies
Identify loop-holes that may hamper customer experience
Increase customer satisfaction score
Improve your operator's ability to communicate well with your customers
So, let's get started!
Customer Service Books on Leadership
"Do not follow where the path may lead. Go instead where there is no path and leave a trail."
Ralph Waldo EmersonTweet this
Leaders lead their teams to a new path everyday. They listen, absorb, and work on better solutions. And this cycle just keeps repeating itself. But this leaves no new scope for them to learn something new, does it? Well, let's bring that notion to a halt.
We've covered some of the best selling customer service books that will help you grow as a leader and work towards building better strategies for customer delight.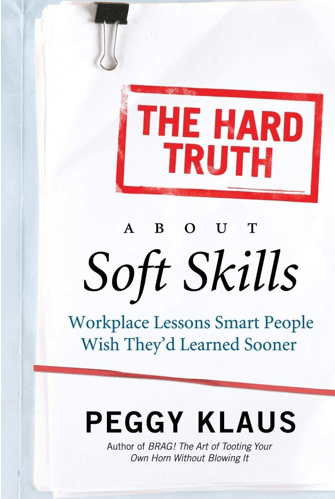 Author: Peggy Klaus
Goodreads Rating: 3.5/5
Peggy Klaus is a Fortune 500 coach who is here to help individuals that easily excel at their jobs every day but don't know where to go from there. She identifies shortcomings such as social, communication, and self-management behaviors that limit leaders in their career.
To help leaders master soft skills, she reflects on how leaders can:
Work towards managing their workload
View critics at workplace
Develop personal brand
Navigate when office politics is on the rise
Be at the forefront to lead their teams
This is a perfect read for people across all professional stages. But it definitely gives a great insight into how leaders can bring a lot on the table easily.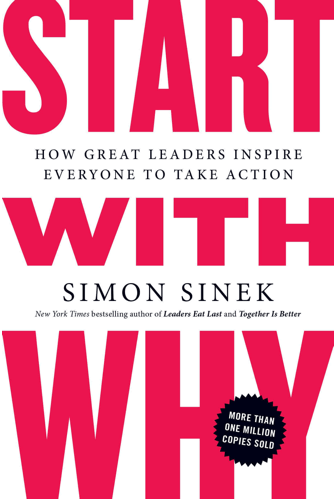 Author: Simon Sinek
Goodreads Rating: 4.1/5
Famous names like Martin Luther King Jr., Steve Jobs, and the Wright Brothers have one thing in common. They all started with Why.
That's what Simon Sinek discovered when studying these leaders closely. He delves into the powerful idea of The Golden Circle based on which organizations can further lead, inspire and grow in a competitive market. He raises some powerful questions that all start with why.
Simon believes that people who start their journey with 'why' never manipulate but end up inspiring others. This book is the perfect read for people who want to inspire or want someone to inspire them.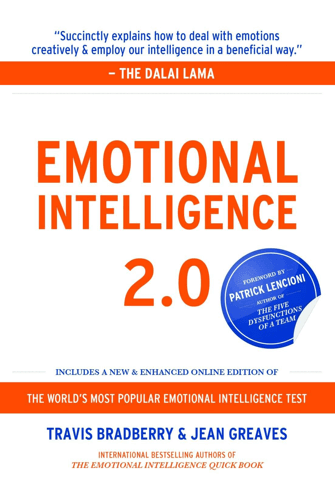 Author: Jean Greaves and Travis Bradberry
Goodreads Rating: 3.8/5
"Read worthy strategies for improving emotional intelligence skills make this our how-to book of the week. It's nice to know that average IQ doesn't limit a person to average performance. And who can resist an online quiz with instant feedback?" –Newsday
Jean and Travis have brought together proven strategies from a decade-long effort that help readers measure and increase emotional intelligence. This is exactly what leaders need when providing their services to different people every day. It is said that this book will enable its readers to capitalize on the skills responsible for 58% of performance in all types of jobs.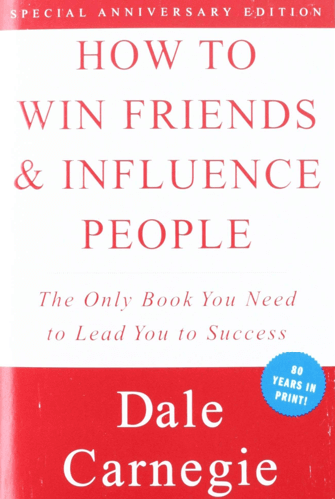 Author: Dale Carnegie
Goodreads Rating: 4.2/5
You can go after the job you want…and get it! You can take the job you have…and improve it! You can take any situation you're in…and make it work for you!
Since 1936, How to Win Friends and Influence People has sold more than 15 million copies. This evergreen read helps you learn different strategies that enable you to win people and change them.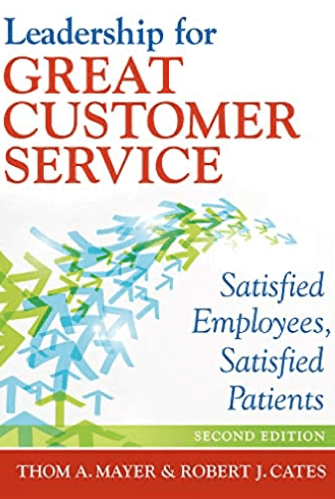 Author: Robert J. Cates and Thom A. Mayer
Goodreads Rating: 3.6/5
Leadership for Great Customer Service is a masterpiece that discusses the blueprint for creating and sustaining a practical customer service program. With a touch of humor, you'll notice how practicing physicians work along with patients and discuss their commonly encountered situations in clinical practice.
Books on Team Building and Leading
Building a smart teamwork culture for your support team can always be a challenging task. But who says it is impossible. With the right team building books, you can overcome that challenge hassle-free.
We've listed some of the best customer service skills books for you below to help you create strong team-building strategies.
Let's take a look at them below.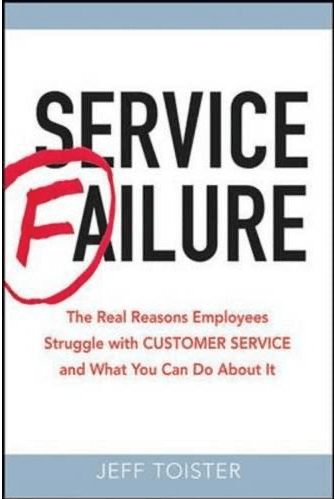 Author: Jeff Toister
Goodreads Rating: 3.9/5
Jeff Toister talks about how we've articulated customer service goals, drilled the messages, and created fruitful incentive programs. And while we try to set realistic goals, many employees still fail to deliver the best service experience. This is exactly what Jeff delves into and gives a surprising take on why employees aren't delivering the best service to your customers.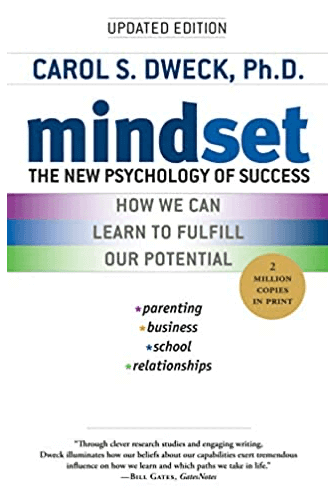 Author: Carol Dweck
Goodreads Rating: 4.1/5
Carol S. Dweck is a world-renowned Stanford University psychologist, who has discovered the power of mindset. She talks about how success in school, work, the arts, and almost every area of our endeavor gets influenced by how we perceive our talents and abilities. Those who think they have fixed abilities (or mindset) are less likely to grow compared to those who believe their abilities have no fixed horizon.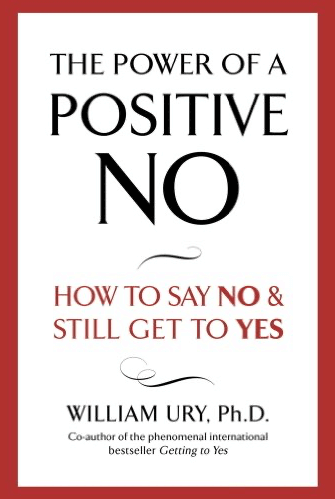 Author: William Ury
Goodreads Rating: 4/5
William believes that saying No helps you stand up for things that matter to you. But if you say No wrongly, the possibility of hurting people and making them angry with you increases. So, how do you work on this? That's precisely what William Ury talks about.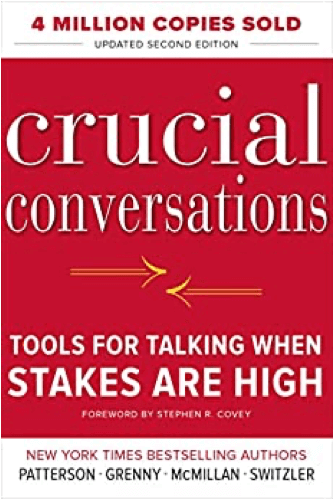 Author: Al Switzler, Joseph Grenny, and Ron McMillan
Goodreads Rating: 4/5
It is hard to maintain your cool when emotions flare-up. But know this, a lot of things at work are at stake when you lose your calm. That's because emotions take over your opinions and leave you conflicted. But this is where this read will help you get through crucial conversations and achieve positive results too.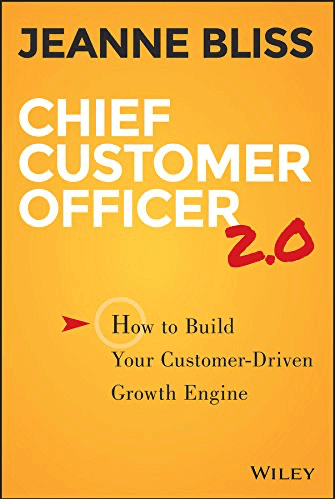 Author: Jeanne Bliss
Goodreads Rating: 3.6/5
Want a proven framework to help you launch and advance the customer experience transformation in businesses in every vertical around the world?
Well, Jeanne Bliss (a known authority on customer experience) talks about how you can do this with the five-competency model she used to coach Chief Customer Officers and C-Suite.
Books on Customer Service Culture
American Express, in one of its studies, revealed that 68% of customers believe a polite customer service representative is the key to great customer service.
For that to happen for your business, make sure that you have a great customer service culture in place. If you were trying to figure out how to achieve this, how about reading what experts have to say!
We've listed some books on customer service and how they can help you shape the customer service culture eventually with the right measures in place.
Browse through the list of books below.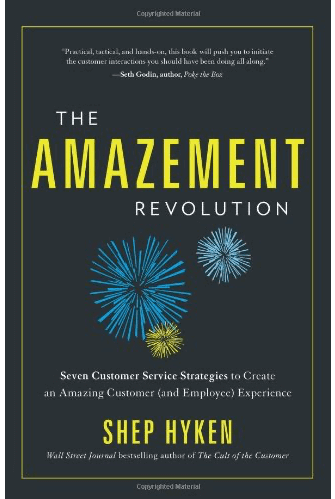 Author: Shep Hyken
Goodreads Rating: 3.9/5
"Amazement is not necessarily about 'Wow!' levels of service, although sometimes it may be. It is about an all-of-the-time, I-know-I-can-count-on-it, better-than-average experience. That consistent and predictable experience is what sets apart an average organization from one that is Amazing!"
Shep Hyken is customer service and experience expert, an award-winning keynote speaker, a New York Times and Wall Street Journal bestselling author and the Chief Amazement Officer of Shepard Presentations, which he founded in 1983.
Shep described his motivation to write his book in a small chat with us. "When I set out to write The Amazement Revolution, I wanted to create a guide that companies could use to create amazing experiences for their customers and employees. When everything else is equal (products and services), it is the experience that will set companies apart from their competitors. The book consists of seven customer service strategies that everyone in every organization can use to improve. I include case studies of role-model companies that will inspire any organization to kick-start its own revolution… an amazement revolution!"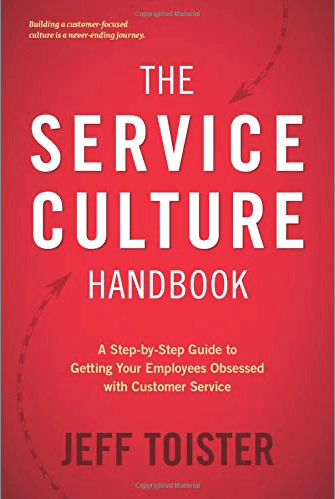 Author: Jeff Toister
Goodreads Rating: 4.1/5
Jeff Toister is an author who is also known for being a successful trainer. He helps customer service teams unlock their unimaginable potential. And this book is one of his initiatives towards doing the same. This customer service culture handbook is a step-by-step guide for its readers to create a customer-focused culture in the company.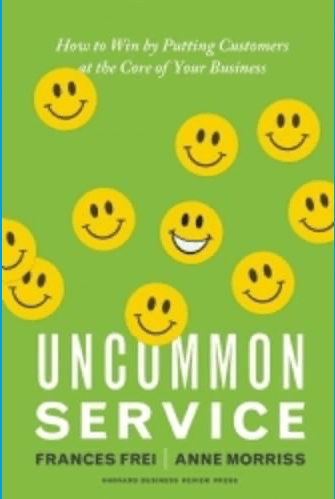 Author: Anne Morriss and Frances X. Frei
Goodreads Rating: 4/5
Even today, some companies end up treating their service as one of the lowest priorities in business operations. And this keeps on happening until a customer finally registers their complaint. Keeping this in mind, both Anne Morriss and Frances Frei explain how service can no longer be viewed as a part of damage control. It needs to be a company's competitive edge.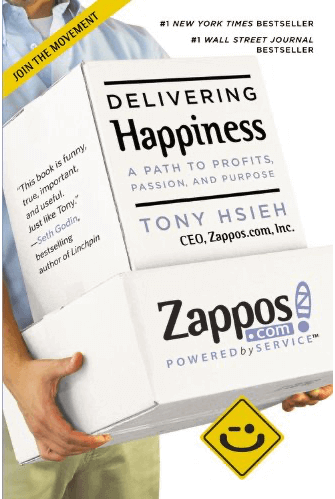 Author: Tony Hsieh
Goodreads Rating: 4/5
People call this masterpiece by Tony Hsieh, a fire-starter, as it helps you understand how Zappos successfully sold merchandise worth $1 billion in less than 10 years. It talks about the different decisions, mistakes, and successes that Zappos made to be where it is today in the market.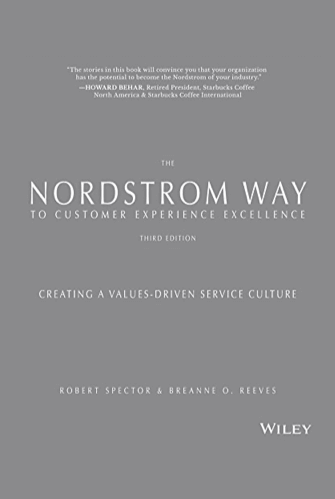 Author: Robert Spector
Goodreads Rating: 3.9/5
"The Nordstroms 'wrote the book' on customer service. Now we have a chance to read, chapter by chapter, how through four generations this family has established one of the finest retail institutions in the world."-Peter Strom, Former Vice Chairman Polo/Ralph Lauren
Robert Spector is a veteran journalist who reveals the secrets behind this American customer service legend's phenomenal success. You get to read some of the exclusive, in-depth interviews with the Nordstrom family, senior executives, directors, and salespeople that help you understand the true dynamics behind the customer service success. The book enlightens us all about the much admired and feared powerhouse retains its customer-service supremacy in the competitive world of brick-and-mortar retail.
Books on Building Customer Loyalty
Do you know that 53% of consumers said they would be more likely to consider brands that are transparent on social media for their next purchase, while a lack of transparency might lead 86% to purchase from a competitor?
You need to constantly gauge your customers to work upon strategies that help you build loyalty. But other than that, you need fresh insights and evergreen advice to build strong customer loyalty.
In this section, we've covered some of the best customer service books that help you work towards loyalty and how you can consistently work upon it efficiently.
Let's dive in.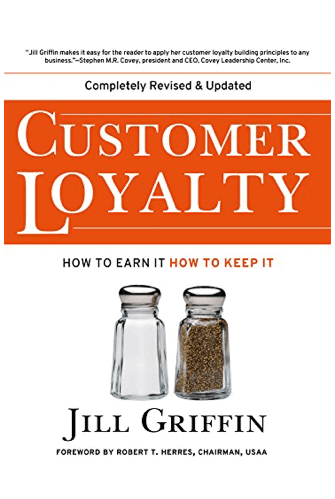 Author: Jill Griffin
Goodreads Rating: 3.8/5
Jill Griffin created a buzz after releasing the book Customer Loyalty: How to Earn, How to Keep it. It was featured in famous magazines and papers like Industry Week, Entrepreneur, Dallas Morning News, Miami Herald, and others.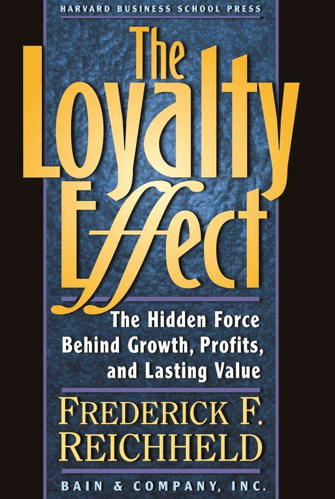 Author: Fred Reichheld
Goodreads Rating: 4/5
Fred Reichheld's The Loyalty Effect is a national bestseller that discusses the power of loyalty-based management and its highly profitable alternative to the economics of perpetual churn. The Loyalty Effect will change the way you think about loyalty, profits, and business nature.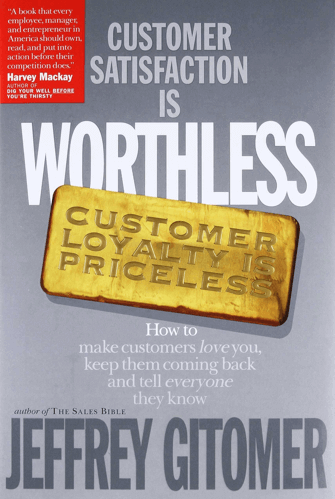 Author: Jeffrey Gitomer
Goodreads Rating: 4.1/5
Jeffrey Gitomer talks about how traditional customer satisfaction measures are meaningless as customers who are kind of satisfied with your brand may end up coming back if they find a convenient offering at a better price. However, the loyal customer may end up behaving differently. A loyal customer would only come back because your service is what they like and end up referring it to others.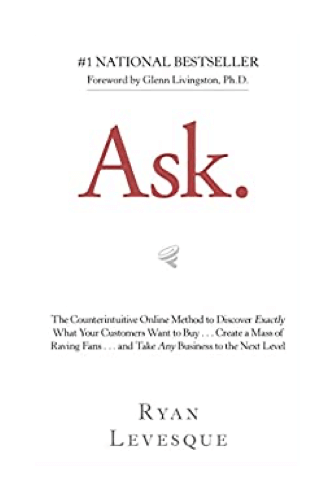 Author: Ryan Levesque
Goodreads Rating: 3.7/5
The secret to understanding what your customers really want to buy is by asking them the right questions. Ryan Levesque focuses on how you should never guess what your prospects or customers are thinking. With the Ask Formula, your business, too, can make $100 million dollars like those multi-million dollar companies across 23 different industries.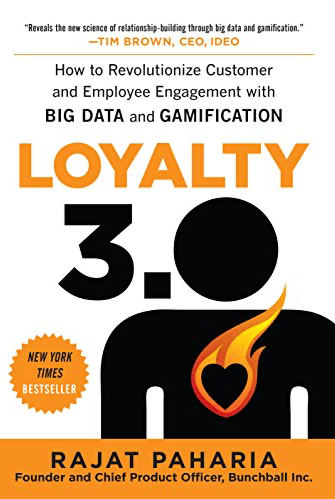 Author: Rajat Paharia
Goodreads Rating: 3.8/5
Rajat Paharia talks about creating a human motivated system that helps you boost consistent engagement among partners, employees, and customers. This book enables you to learn everything about brand loyalty, build it from scratch, and create an engagement plan that can help you drive sustainable advantages for the business.
Books on Delivering Customer Satisfaction
"The best customer service is if the customer doesn't need to call you,
doesn't need to talk to you.
It just works."
Jeff Bezos, CEO of AmazonTweet this
This quote by Jeff Bezos helps you understand the key to complete customer satisfaction is a delightful support experience. And the customer support books listed below will equip you with the right service and support strategies that will help you meet your ultimate goal – improved customer satisfaction score.
Let's browse them all below.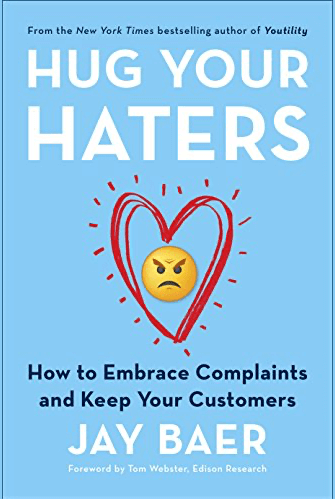 Author: Jay Baer
Goodreads Rating: 4/5
People who hate you or your service aren't your biggest problem, but ignoring them could be. Jay Baer reflects on how companies end up saying that they do provide excellent service experience to their customers, but only 8% actually agree. It means you need to embrace your haters and come up with the best customer satisfaction strategy. That's exactly what this book can help you with.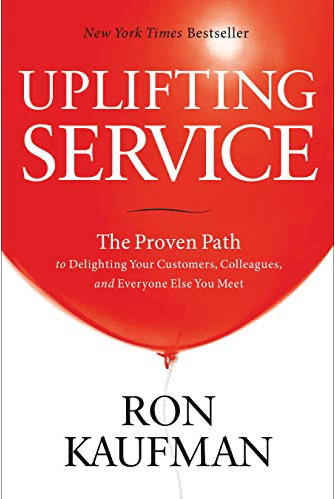 Author: Ron Kaufman
Goodreads Rating: 3.9/5
Ron Kaufman explores the fundamentals of customer service in this book. He even talks about how companies can try building the foundations by making customer service a part of their organizational culture.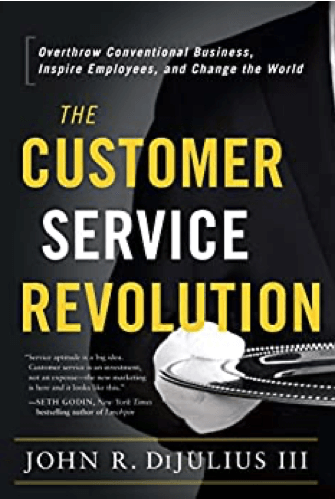 Author: John R. DiJulius
Goodreads Rating: 4.1/5
In this book, you can see how the author has talked about known companies that have used customer service as one of the biggest competitive advantages in the market. This has led to them dominating their respective sectors because they know how to treat their customers uniquely. Keeping this in mind, John delves into a pivotal question – Can the way you run your business or treat your customers have an effect on the world at large?
Author: Greg Roche, Nigel Hill, and Rachel Allen
Goodreads Rating: 4.6/5
This book has its significance to modern businesses. It gives multiple examples that are a continuous source of inspiration and helps business owners gain expertise on what they should do that matters the most to customers.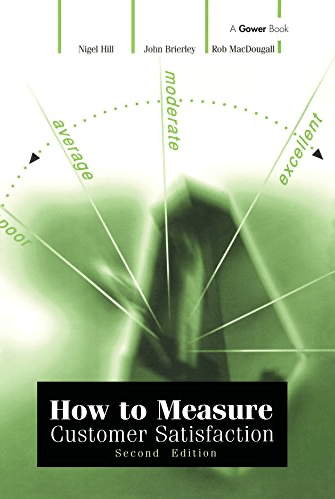 Author: John Brierley and Nigel Hill
Goodreads Rating: 4/5
Nigel Hill and John Brierley talk about customer satisfaction and loyalty. They explain how these two are the key differentiators between better and bad performing businesses in most markets. It is a step-by-step guide that helps you understand how customer satisfaction management surveys can be implemented to get insights into factors that drive a business's loyalty.
Books on Reinventing Customer Experience
Do you know that almost 52% of consumers are willing to spend more money on quick and effective customer experience?
That itself gives you a lot to think about how your customer experience strategies should be and how you need to reinvent the existing ones. And in case you need expert advice on how to reinvent your strategies, then here's a list of books on customer service to help you out.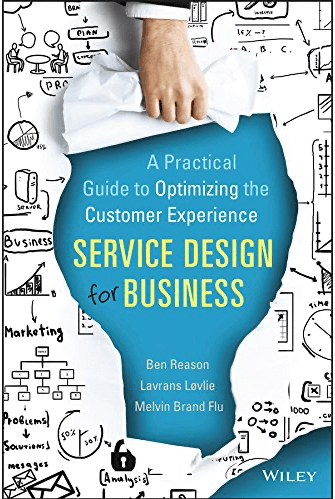 Author: Ben Reason, Lavrans Løvlie, and Melvin Brand Flu
Goodreads Rating: 3.5/5
A masterpiece by experts at Livework helps you get access to a practical approach on how to create engaging customer experience through the art of intentional service design. You can learn how to use a design approach to solve problems that impact creativity and how you can implement them in real-life situations.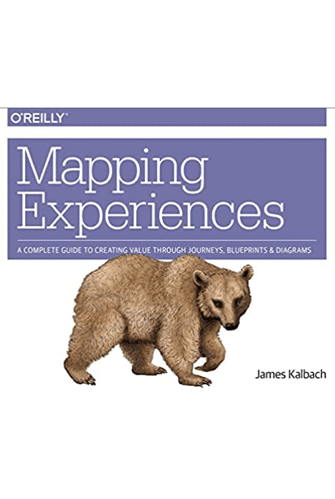 Author: Jim Kalbach
Goodreads Rating: 4.1/5
Mapping Experiences is a practical book that shows its readers the perfect way to use alignment diagrams to turn valuable customer observations into actionable insights. This book is a unique tool that can help readers visually map existing customer experiences and future solutions that can be taken into account to make it even better.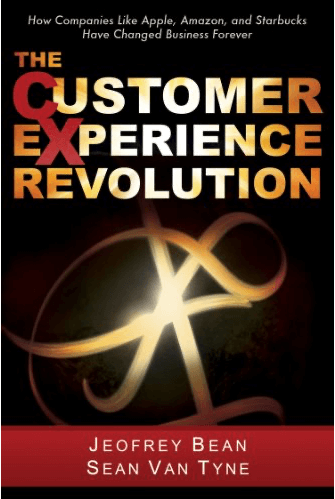 Author: Jeofrey Bean and Sean Van Tyne
Goodreads Rating: 3.2/5
This customer service book is known for starting a shift in the dynamics of customer-business relationships forever. You'll come across some of the great examples behind bringing that change in the business-customer relationship dynamic too.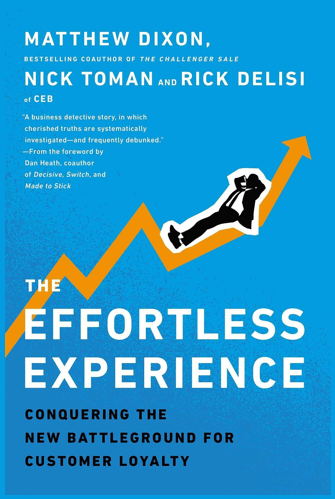 Author: Matthew Dixon, Nick Toman, and Rick DeLisi
Goodreads Rating: 4/5
The trio of The Effortless Experience helps you understand the four pillars of low-effort customer experience. They've done it with the help of great insights and evaluating existing profiles. Readers get access to tools and templates that can help you improve customer service efforts and, at the same time, reduce cost, yet boost customer loyalty.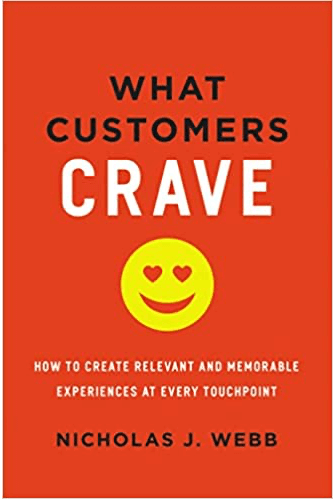 Author: Nicholas J. Webb
Goodreads Rating: 3.7/5
What Customers Crave by Nicholas J Webb gives us a great insight after examining how the hyper-connected economy is radically changing consumer expectations. And that's not all. It even reveals what companies must do to stay ahead in the competitive market. And the solution to that rests upon two simple questions:
What do your customers love?
What do they hate?
Read the book to find the answers, and you're on your way to success.
Books on Improving Customer Success
In a survey, 47% of business owners expressed how customer satisfaction is an important metric to measure success.
This stat gives you one way to look at customer success. However, more aspects help you boost customer success. With some of the best books on customer service, you can work towards improving customer success effectively.
Let's take a look at each one of them below.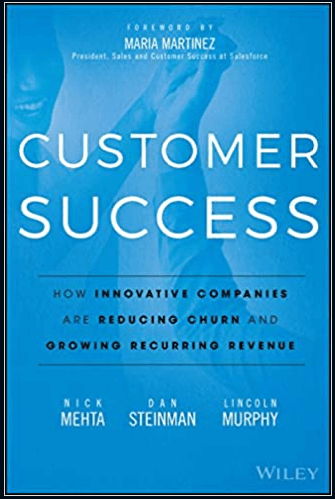 Author: Dan Steinman, Lincoln Murphy, and Nick Mehta
Goodreads Rating: 4/5
Writers Dan, Lincoln, and Nick have come up with a groundbreaking guide on the customer management model and how customer success fits within it. It even talks about the differences we can spot in the customer service and success management before and after the cloud marked its presence in the market.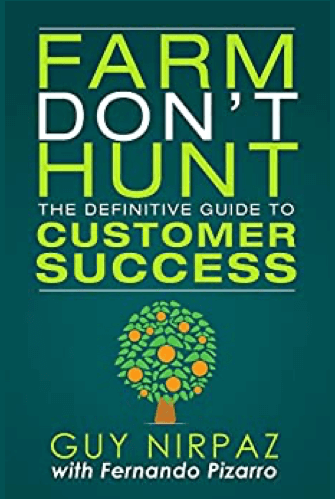 Author: Fernando Pizarro and Guy Nirpaz
Goodreads Rating: 3.7/5
Both Fernando Pizarro and Guy Nirpaz have given a different perspective on customer success. They both have shared great insights on how recurring revenue is the new normal for the economy and how customers like the monthly subscription-based models as it works in their favor.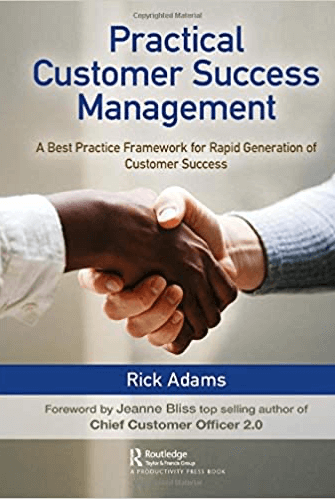 Author: Rick Adams
Goodreads Rating: 4.5/5
If customer success managers are looking for a complete guide that helps them with productivity and increases their consistency to deliver quality at all levels, then this is the book for them. It is a perfect guide for both newcomers and seasoned customer success managers.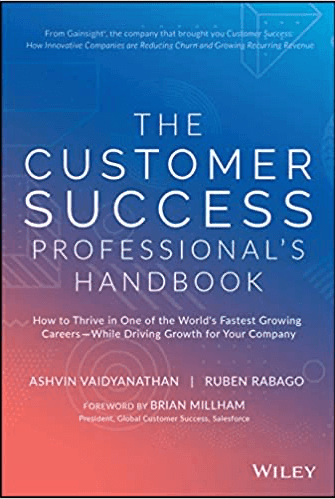 Author: Ashvin Vaidyanathan, Ruben Rabago
Goodreads Rating: N/A
A success manager is seen to be one of the crucial assets for companies across sectors. And this role is only here to gain further importance as subscription based models take over the market. This book talks about how customer-centric thought processes are essential for a business to gain a competitive advantage in the marketplace. And how customer success managers play a huge part in making that possible.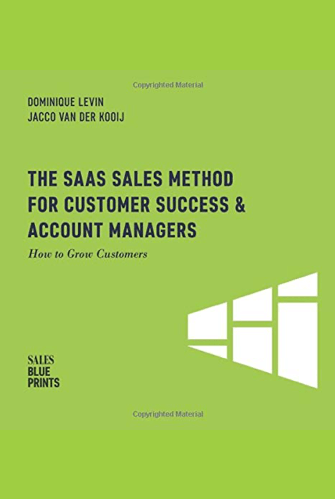 Author: Dominique Levin, Jacco Van Der Kooij, and Winning By Winning By Design
Goodreads Rating: 3.3/5
This isn't just a book but an idea created by talented people and presented in the most simplistic manner possible. Customer-facing employees will find this book really helpful as they get to learn fundamental sales skills that can work wonders for all.
Books on Writing Books
In our last section of top customer service books, we aim to discover some of the best writing books that can help support operators write crisp, short, and yet more personalized messages to your customers. Working towards service strategies is important, but it may all fall apart if operators fail to communicate the right message to your customers.
So, let's take a look at some of the known writing books that can help operators work towards better communication skills.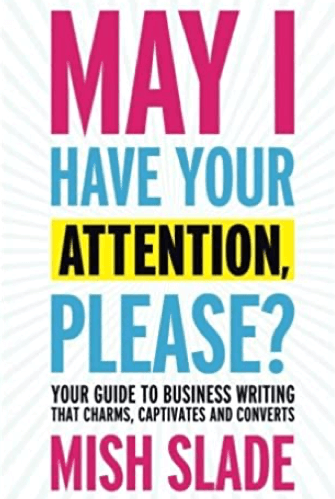 Author: Mish Slade
Goodreads Rating: 4.2/5
Learn some of the simple techniques that will help you to create ideal customer service journeys effectively. Mish talks about how going after your competitors is just a waste of time. Plus, this book reflects on how employees can easily send their messages across without running around the bush.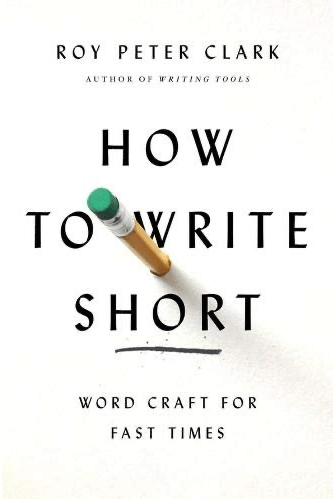 Author: Roy Peter Clark
Goodreads Rating: 3.7/5
Want to learn how to write multiple thoughts without taking too much time actually to write them? Roy Peter Clark's book "How to Write Short" helps you do just that. Operators can significantly benefit from the book as they learn how to write sales pitches and answer customer questions in the most efficient way possible.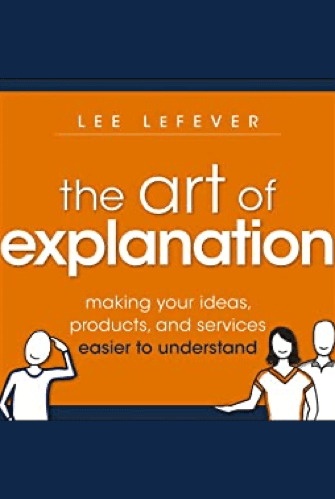 Author: Lee LeFever
Goodreads Rating: 3.9/5
No matter how hard you work, in the end, you know that you are missing out on something too. With the Art of Explanation, you get to work on explaining yourselves better and work towards why it is hard for you to communicate or arrive at the right point at the right time.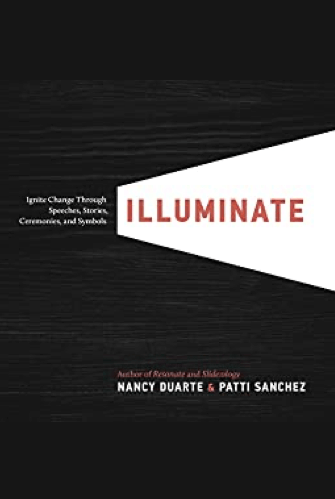 Author: Nancy Duarte and Patti Sanchez
Goodreads Rating: 3.8/5
Nancy Duarte and Patti Sanchez are communication consultants and created a rage in the market with their book Illuminate. In their book, they use case studies and help readers learn how they make effective speeches.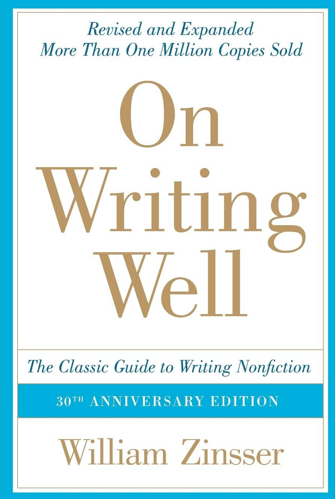 Author: William Zinsser
Goodreads Rating: 4.3/5
On Writing Well is said to give sound advice, clarity, and insight on how to communicate well to its readers. So, those who would like to learn how they can write crisp must give this book a read.
To Conclude
George R.R. Martin once said, "A reader lives a thousand lives before he dies . . . The man who never reads lives only one."
Through these amazing thought leadership and customer service books, you can add new qualities to your professional life. What's more, you can inspire those around you and help them become better at creating customer service experiences.
I hope you had a great time reading this blog as I had writing it for you 🙂
Please feel free to drop your suggestion for a book in the comment section below.
Do you want a free Live Chat software?
We have the #1 Online Live Chat Software for instant customer support 24x7