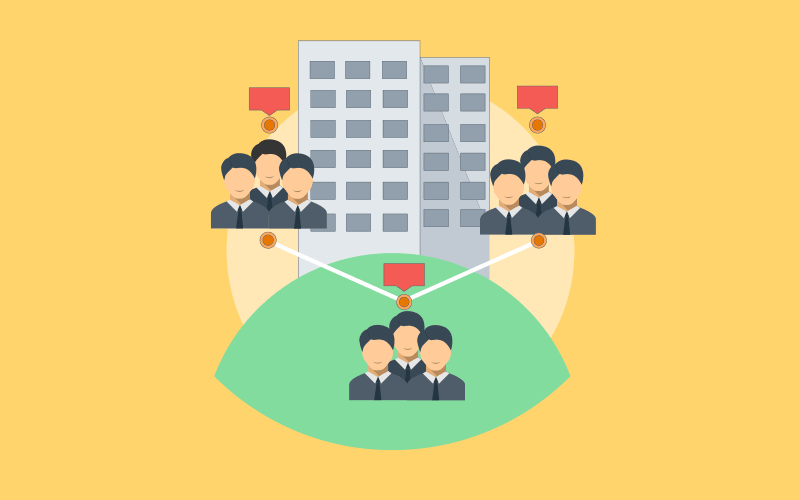 While I was researching on customer retention and how can I compile the most valuable information on this topic, I came across this blog on customer retention which had one of the most weird openings:
"As part of a startup business, you'll know that there is no greater desire to win your first customer or your tenth customer. You'll do whatever it takes to call a customer your own. That quest will become so all-consuming, you'll practically fantasize about it.
I've heard some entrepreneurs compare that feeling to owning their first pet.
It's a neat analogy:
Like customers, pets get stolen, escape, or get lost. Even if they don't, you just have to accept that a pet has a lifespan—sooner or later, they will be gone. You will grieve, and you will question what more you could have done. But eventually, you accept it and think, "that's life." So, the cycle continues."
Ok, WHAT?!?!
I don't know about you guys but this is messed up on so many levels! If you think you can retain customers with this kind of analogy, then good luck! Customers are not pets and if anybody is a pet of anyone it is the business, as the revenue is earned through good recurring customers.
Customer retention is the most important factor for a successful business. You can't expect to get new customers everyday when the old ones are not coming back at all. There two primary reasons why retaining customer is crucial:
Recurring customers are a source of stable revenue
Loyal customers are your word of mouth marketers
The more long term customers, the better reputation you would have in market, which is irrespective of the field of business.
But retaining customers is not easy and even the tiniest mistake can set them off. So, the question is, how to retain customers without spending unnecessary money? Here are few ways you can delight your customers:
Offer easy channels to communicate
This is no mystery, if your customers are not able to connect to you when they need to then losing customers is inevitable. It is important to have multiple channels where customers can reach out to your support agents without any hassles.
Apart from the standard call and email support, you may want to adopt live chat as one of the channels of communication. Numerous studies show that live chat is customer's choice in communicating to a business. Implementing live chat will provide you:
Quickest way to connect your customers to your agents.
Document your conversation with customers to provide better support in future.
Help customers in navigating website and escort through sales funnel.
Here's how online chat helps Startups
Create self service help center
The most common reason why customers switch to a different company is because of delays in resolution of their queries. If a customer just wants to know how to set up a new T.V and he/she has to wait on IVR for several minutes and is transferred to the technical department from customer service then anybody will get frustrated.
The aim should be to provide answers to customer questions as quickly as possible. This is where a knowledge base comes handy. When you are getting repetitive questions then you can save your as well as customer time by offering a repository of information about your products or services.
Customers can quickly search their queries and find answers for themselves. So, a knowledge base helps you in:
Providing an additional channel of support.
Retaining customers with an easy to use help center.
Make individual customer profiles
How would you feel if you go to a bar, which you visited couple of months ago and the bartender remembers what drink you ordered and offers you the same?
Good right? It may even cheer your mood if you are having a bad day!
These are the things which keep customers associated with a business forever. Keeping a customer profile for every customer will help you in never losing a customer. By keeping the record of each customer and what they bought from you will save time on their next purchase but will also create a sense of relationship with your customer.
Live chat can be incredibly helpful in saving chat transcripts and posting it directly to your CRM as customer profiles. This way, no matter who is chatting with the customer, the agent will know the conversation which took place before.
Use live chat to save chat transcripts as profile documents.
Understand customer profile and offer relevant services.
Save customer time and provide effective support.
Reward loyal customers
Customers usually don't expect more than the quality of goods purchased and the after sales support. But if a customer is associated with your business for a long time and is contributing heavily in your revenue then it is always good to reward such customer as a gesture of gratitude.
Rewarding a long term customer will show your gratitude and it also cements your relationship with the customer. Plus, it becomes an example for other customers and you can easily market it to get more long term and loyal customers.
Offer occasional discounts to regular customers.
Give out complimentary gifts during festive seasons.
Use NPS to find out your detractors and fix them
NPS (Net Promoter Score) is one of the smartest way to find out what your customers think about your service. If you are not aware of it, it is a survey conducted for customers where they are asked one question which is "How likely are you to recommend our services to your friends and family?"
The scale is from 1 to 10 generally.
1 to 6 (Detractors – These people are not at all happy with your services and are likely to spread
bad word about your organization)
7 to 8 (Passive – These people are happy but unenthusiastic customers who are vulnerable to
competitive offerings)
9 to 10 ( Promoters – These people are happy and enthusiastic about your services. They will
continue to buy from you as well as refer it to others)
Now you may think that the idea of conducting such survey is to find out how many promoters you have, but actually this survey is to find out your detractors. Detractors are the people who can actually spread bad word, so addressing them and converting them into promoters should be a priority task.
Create NPS surveys using good survey maker.
Get feedback from your customers and find out detractors.
Follow up with detractors and try to work on their pain points.
Engage your customers on multiple channels
Staying connected with your customers on social media and emails is an effective way to retain customers. If you stay active on social media channels and interact with your customers regularly, then customers are more likely to stay as they would feel more connected with you.
Another effective way is to use your email marketing list and mail them periodically about your product updates. But remember, you wouldn't want to sound like that door to door salesman who gets pushy and asks you to buy things. Create intriguing newsletters and share knowledge with your customers, so that they don't hold the perception that you are always trying to sell!
Interact with customers on social channels and build a relationship.
Offer exciting facts and information with your customers via emails.
An occasional "hello" might be enough between a loyal customer and a never returning one.
Train support agents with periodic online courses
Training of staff is important, everybody knows that but a lot of organization believes that training is a great expense and requires physical space, trainers and workshops to train staff.
The trend is changing, now there are many Learning management systems (LMS), which offers an easy and affordable way to train your staff regularly.
The world of customer support keeps changing and the methods to assist and offer help keeps changing. The competition pushes each company to offer something different which would sway customers to their side. So, to keep your front line staff updated with new methods, competitions and trends, you need to offer periodic training. With LMS, you can create online courses and let your agents get trained while they are on job.
Create online courses and train staff periodically.
Keep the front line employees updated with new trends.
Use online training to avoid expenses and save time.
Concluding, customer retention requires that extra effort which a lot of companies don't focus on as soon as their pockets get filled. As a startup, if you follow these principles from day one, you are more likely to draw more loyal and happy customers!
Do you want a free Live Chat software?
We have the #1 Online Live Chat Software for instant customer support 24x7