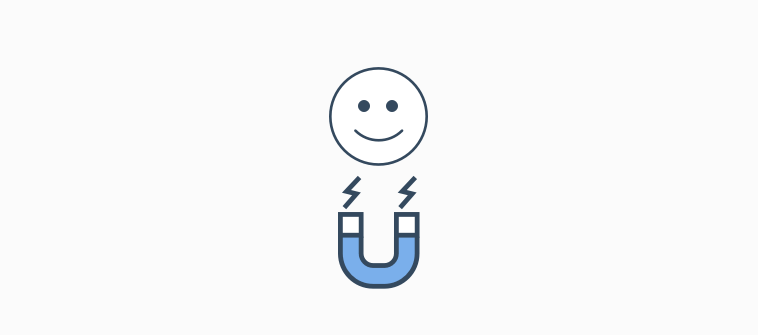 Remember that customer who bought your product 5 months ago? And, how about that
customer that gave you lots of referrals
last year?
Like any other business, you may have a solid base of existing customers. However, there are times when you may not interact with them for months or even years!
That's when you need to ponder, "Can my business sustain for long without interacting with existing customers?"
The answer is clear – No. The most valuable asset for any business is its existing customers. So, do not make the mistake of overlooking and neglecting them for long.
And, in case you've neglected them for quite some time, then the re-connection process can turn out to be cumbersome. What's more? Your operators and sales agents may feel a disconnection quite challenging and therefore, they fail to re-engage successfully.
But worry not. There are some interesting ideas that can help your support and sales team successfully re-engage with your previous customers. Further, this helps in reaching out to more customers in the process.
So, here are five tips you can try to re-engage with your existing clients and significantly improve your retention rates this year:
1. Call Them with a Purpose
Ensure that you have a clear reason to discuss when you call to re-engage with your existing customers.
Saying things like "Hi there! I am just checking in with you" can be a put off for some existing customers and make them disconnect your calls.
So, think of a purpose when you call them.
You could inform them about the latest offers, special deals and upcoming changes that results in a delightful purchasing experience. You could also check if their previous purchase was worthwhile or do they feel there is room for improvement. Whatever it is, your call should hold great value to your customers. After all, they are sparing time from their busy schedule and you need to value that.
2. Reach out with a Happy Birthday
It is advisable to spend time researching your past customers. This can be done either by checking their previous purchasing experience or their Facebook profiles to know their birth-dates without being too creepy and stalker-like.
Once researched, you can enter their information in your database that helps you send automated yet personal messages on their birthdays, therefore making them feel special.
What's more, you can offer discount coupons for their next purchase that will make them feel all the more special on their birthdays. So, stand out from the crowd by sending them a birthday text message or email every year.
The same strategy can be used when the next holiday season is around the corner. This will make your customer feel valued by your company.
---
Related Read: How to Retain Customers
---
3. Send Them a Valuable Note in the Mail
It may sound old-fashioned, but your customers may appreciate the gesture of receiving a conventional postal letter from your brand in their mailboxes. No doubt, calls, and emails may look more progressive. But receiving a snail mail with a personalized message makes them feel more valuable, thus making the re-engaging process a lot simpler.
So, consider sending across a short note to each of your existing customers with something valuable like:
An item that they might be interested in
A research article that offers useful information
A newsletter about the industry
Further, make sure the mail gives off a handwritten vibe as it will add a personal touch to it. This simple strategy can help strengthen your relationships and give your customers a reason to think positively about you.
4. Use live chat to engage with website re-visitors

Live chat support is another interesting way to engage with re-visiting customers on your website. Using proactive chats, you can ask the existing customers about what they plan to buy and in case they need any support to find their desired product. Your operators could also look into their previous chat transcripts and provide a more personalized experience to re-engage your customers with the brand.
5. Offer a Reward or Incentive for Sharing Feedback
One of the best ways to re-engage customers is to simply ask them why they left. Maybe their needs have changed and you just are not aware of their current situation. So without checking with them, you will only be able to make assumptions!
A customer feedback survey is a surefire way of getting feedback from your previous shoppers. However, the trick is to get them to fill out those forms. You can do it by utilizing rewards or incentives for filling out the survey.
You will have two benefits with this strategy— the rewards themselves will be enough to get them back. Further, if they actually take the time and fill out the form, you will have valuable data to find out what they are looking for. This will provide you with better insights to improve your future marketing strategies to ensure they do not leave again.
We hope these customer retention tips help you to reach out to visitors that can re-engage with your brand hassle-free!
Do you want a free Live Chat software?
We have the #1 Online Live Chat Software for instant customer support 24x7