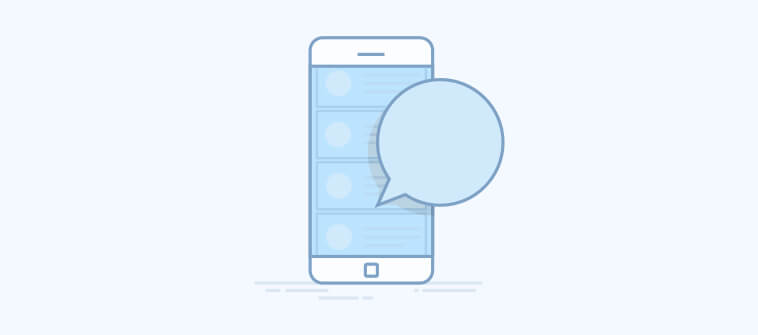 Delightful customer experience!
A motto every company wishes to follow and abide by at all times. But is it really possible? Guess what, statistics like:
Annually US companies lose $62 billion due to bad customer service
74% customers switch to a different option in market if their purchasing experience has been too difficult
51% customers never go back to the same organization after experiencing one negative instance
More than half of Americans scrap a planned purchase due to bad customer service
… make it clear that providing a delightful experience to all customers isn't an easy target for organizations today. A lot of these statistics are an outcome of situations like:
Increased competitors

Lack of better product delivery

Not being able to understand and meet customers' expectations, and more.
So, how do you outshine during these circumstances? How do you keep your customers delighted at all times? Or you don't, at all?
All these questions may seem to put you in a spot. Except, they can easily be tackled with the use of a live chat mobile app. If you already have a live chat software in place, then all you have to do is download it's application on your Android or iOS phone to offer support at all times.
With 24/7 customer support and friendly operators, your customers are sure to fall in love with your brand. Besides, there are various other reasons why you should download live chat app and ask your operators to use it all times.
Let's explore the reasons now!
How Live Chat Mobile App Keeps Your Customers Delighted On the Go
#1. Boosts Website Engagement
Keeping your visitors engaged on the website is a challenging task, especially if they aren't able to find that particular service or product while browsing through the site. This becomes more challenging if no operator is available to respond to their queries in real time.
But in such a situation, live chat mobile app takes away all the brownie points.
Your support operators still get to respond to customer queries in real time even if they aren't available at their seats. That's because the mobile app allows operators to see:
Number of chats initiated by their customers

Number of chats that are pending response

Number of chats that are managed by other team members
… and more. With such in-depth view, you get to enjoy benefits like:
See more website engagement
#2. Sells Products After Hours
From hotel booking to selling a product, live chat mobile app helps you do it all anytime, anywhere. With a chat app, your operators can easily help customers walk through the sales funnel. This results in:
More availability of your business after standard hours

More potential customers and increment in overall sales
#3. Helps Communicate With Customers At All Times
According to a study by Salesforce, more than 70% of customers wish to have a consistent experience with the brand their associated with.
In short, your customers seek unrestricted communication channels at all times. And what better way to do so other than a chat mobile app. Your customers can get support and that too on time. Such prompt customer service results in:
Delighted customers
#4. Expands Market Reach
To expand your brand's market reach is yet another challenging task at hand. However, with the use of chat app on mobile, you can improve your reach across different markets hassle-free.
Your target audience will get quick and easy access to your support operators better. Also, instant response to their queries becomes a plus. Therefore, closing the regional gap between your audience and business.
#5. Makes Your Operator's Job Simple
Another reason to seriously consider a live support chat that comes with mobile app is because you make your operator's job more simple. No more your operators need to start their systems and login to their account to check which chat requires their immediate attention.
The mobile app is here to save the day.
With the app, they can:
Identify which chat is managed by which support operator

Monitor existing chats and provide support where their expertise is required

Answer customer queries on the go

See how many chats are pending response
Such benefits help support operators:
Improve productivity

Boost brand visibility
Bottom Line…
By putting live chat software to use for your organization, you help your business grow. After all, the software allows you:
Answer queries instantly

Capture leads
However, doing all these activities at all times is a constant challenge for all. Worry not, this constant challenge can easily be tackled with the help of a live chat mobile app.
The customer support mobile app will help you:
Improve website engagement

Sell products after hours

Reach customers at all times

Improve market reach

Help operators improve productivity and overall customer experience
With these and other benefits, there is no way your customers won't feel delighted with your support services. The on-the-go experience surely leaves an impression of your brand on the customers and helps your business grow better. So download your live chat mobile app today to keep your customers delighted!
Do you want a free Live Chat software?
We have the #1 Online Live Chat Software for instant customer support 24x7