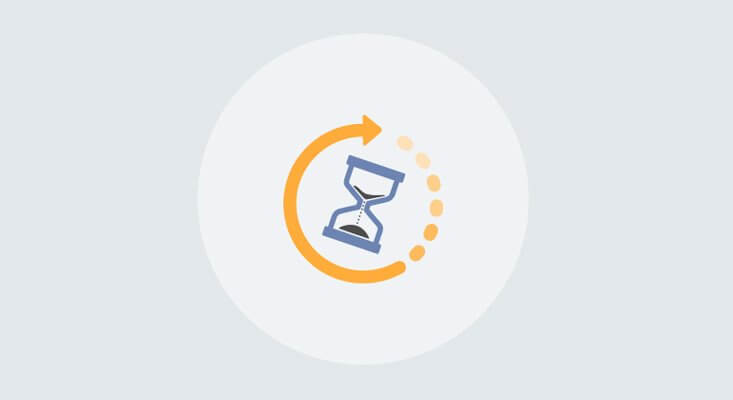 Live chat service has been benchmarked by industry experts as a highly effective, low cost service channel when compared to phone and email support. You can provide phone support to your customers in special situations where phone interaction may resolve the issue promptly. That said, no technology is perfect, and once in a while, there are situations to face and challenges to confront. If you begin to notice that your chat queue happens to be backing up more often than anticipated, consider it a red flag in your customer support funnel and address the situation promptly. Let us briefly examine some of the reasons that cause chat queue backups and suggest ways to resolve them:
Abandon Technology that may not be up to the Mark
The suggestion might sound radical. However, it is best to be realistic. At ProProfs chat, you can expect the chat communication to go through our servers in under one second and that is putting it rather conservatively. However, that may not be true about every live chat service out there. The best way to find out is by testing communication speeds using two work stations placed side-by-side. After all, the proof is always in the pudding. Switch platforms if your current chat application fails the proverbial litmus test. At the end of the day, your loyalty is to your customers and not to the technology that creates the connection.
Hire additional Chat Reps
Chat queues form mostly because of human resource deficiencies especially during the holiday season. For instance, if you are currently using a single operator license with one chat rep and you notice backups even when your rep is preoccupied handling multiple chats, it is time to upgrade to a two-operator license and hire a second chat rep. Treat the added cost as an investment that will help you retain customers and significantly reduce customer acquisition costs. Adjust your staffing needs in accordance with demand and supply considerations. You should also leverage the chat routing features of your live chat software to improve efficiency and reduce wait times.
Train your chat Reps
As is the case with just about everything in the service industry, training matters. Take the time out to watch your chat reps in action without any advance notice. If you happen to notice that your chat reps are taking too long to answer chat inquiries, there are several steps you can take:
Segment those chat inquiries that can be addressed with standardized answers and add them to your list of canned messages.
Put your chat reps on all your mailing lists, newsletters, alerts, internal briefs, promotional announcements and policy change notifications only to name a few and assign these documents as required reading.
Ask your chat reps to study (and not scan) your website content while they are between chats to learn more about your products and services in order to remain updated at all times.
You will notice a 20% reduction in response times in less than a week if you implement these requirements strictly.
Are wait times and queue backups a major hurdle in a chat environment? We do not believe so. All it takes is a concerted effort and some commitment. You will begin to notice results before you know it. Have you experienced a wait time challenge on your website? What steps did you take to resolve the issue? We would like to know more about your experience through our blog comments.
Do you want a free Live Chat software?
We have the #1 Online Live Chat Software for instant customer support 24x7