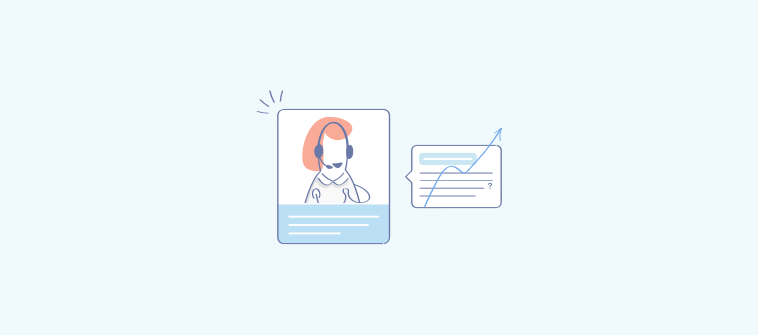 Live chat is undeniably one of the leading tools that promises instant messaging and high convenience.
No wonder the global live chat software market is estimated to reach a whopping $987.3 million by 2023!
Today's customers do not have the patience to listen to the irritating elevator music on loop while on hold or wait for days on end to get a response over email. That explains the rising inclination towards this easy-to-use platform.
However, most organizations simply deploy live chat on their website and call it a day. This is sheer ignorance of the multiple benefits that live chat can offer.
To help you reap the full potential of this platform, we have curated a list of 12 do's and don'ts of live chat support. From being patient to adding a personal touch to chats, this rulebook will help your agents nail every interaction like a pro.
6 Do's of Live Chat Support
Even the most seasoned customer support professionals can make blunders if they are not well-versed with the do's and don'ts of live chat support.
Here are some easy peasy live chat tips to get your team started on the right foot:
1. Be Patient
Different types of customers knock on the doors of agents for assistance every single day. While some are frustrated with a long-drawn issue, others are impatient to get a minor problem resolved as quickly as possible.
It's natural for agents to lose their calm and react negatively in such chaos.
Patience is an essential skill that agents must master to turn around even the most terrifying situations. However rude customers are, your support agents should keep their cool and gradually drive the conversation towards a positive ending.
They must put their ego aside and calmly listen to what customers have to say. Lending an ear is important to understand where customers are coming from and what's triggering such behavior.
With patience and understanding comes empathy and with empathy arises a solution-focused approach, which is necessary to build positive customer relationships.
2. Respond Fast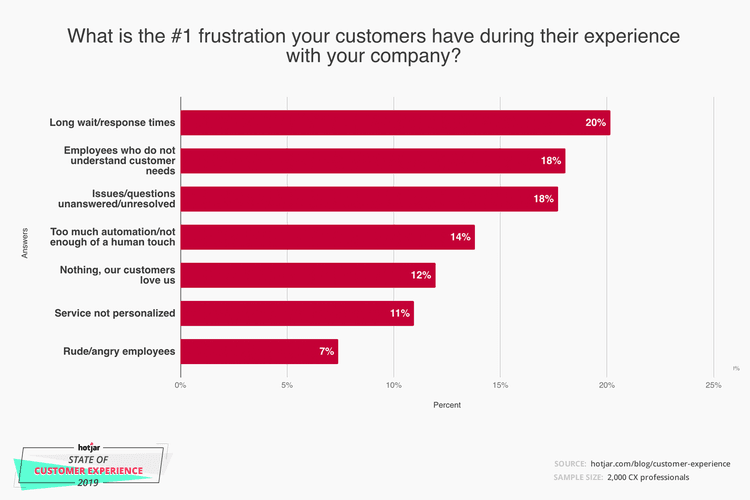 Research shows that long wait time is the #1 cause of customer frustration, which sometimes pushes them to take stern actions like leaving a company in the pursuit of something better.
Customers approach your support team out of desperation and hope that their issues will be resolved on time.
Live chat is a tremendous tool that empowers agents to answer customer questions at a lightning-fast speed. However, handling multiple chats and addressing issues of varying complexity simultaneously can shoot up the response time.
So, what should your agents do?
Luckily, there are ways to tackle such situations, such as:
Use canned responses – Your agents don't have to reinvent the wheel to answer repetitive questions or greet customers. Canned responses are standardized, pre-written messages that can be instantly shared at the right moment to accelerate the issue resolution process.
Transfer chats to the right agent – If your agents do not know the answer to a question, it's not the end of the world. In professional chatting, chats can be easily transferred to the right department, promising quick resolution.
Encourage self-help – Sharing self-help articles with customers is one of the best chat tips that promises instant issue resolution. Agents can share relevant self-help articles for common questions instead of manually typing the response.
These simple customer service do's and don'ts can work miraculously in reducing the response time and helping agents cater to multiple customers efficiently.
Read More: How to Chat With Customers Online: 9 Effective Tips for Customer Support
3. Add a Personal Touch to Chats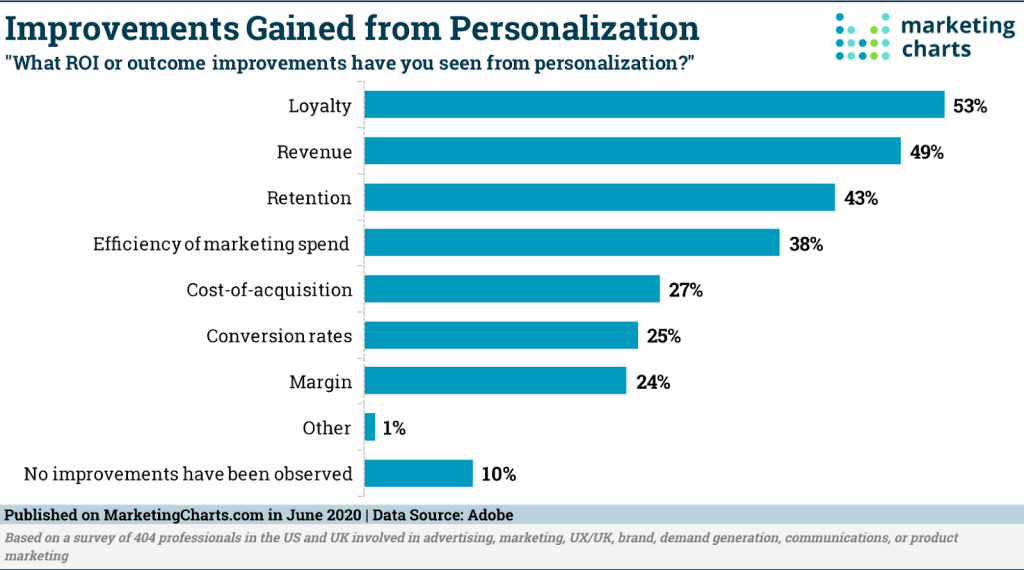 A dash of personalization can leave a massive impact on customer conversations. Ask any customer support expert on how to chat with customers online, and personalization will be on the top of their list.
When you address customers by their names, they feel confident and valued. When you remember the issues they faced some days or months back, they feel cared for. When you send customers a warm, welcome message, they instantly feel at home.
Personalization offers astounding benefits, but how can it be practically implemented?
Here are the top 3 ways to personalize chat sessions with customers and drive better outcomes:
Send personalized greetings – Use data from your CRM to customize welcome messages for your customers. Greeting customers in a friendly way by using their first names makes them comfortable and infuses positivity into the conversation.
Ask contextual questions – Modern tools like ProProfs Chat let you monitor customer activities on your website and proactively ask contextual questions. For example, if customers are browsing the product feature page, chances are they are trying to figure out something. Such data allows agents to ask the right questions long before customers come for help.
Close the chat on a positive note – As the conversation ends, express gratitude to customers for reaching out and show how happy you are to help. A simple, "Thank you for contacting us. Feel free to connect with us should you face any issues in the future." is enough.
Customers love individualized attention, which makes personalization one of the most important live chat do's to adopt!
4. Provide 24×7 Support Through a Chatbot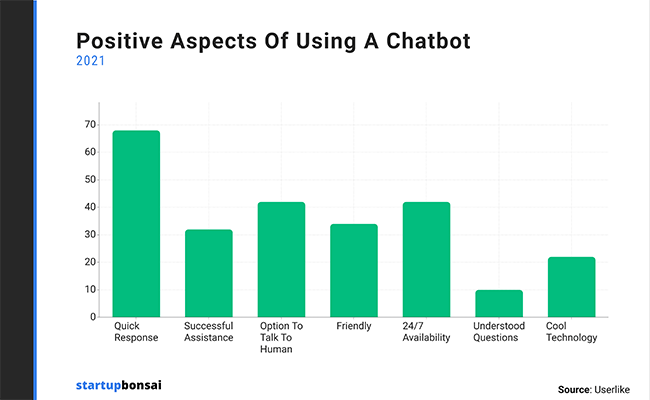 Today's customers are technologically advanced and expect the same from brands. They want a convenient, 24×7 support system that erases all barriers of time and place.
While your support agents cannot work round-the-clock to serve customers, your AI chatbot definitely can.
Powered by AI, chatbots can help you build human-like interactions and solve customer queries in real time. These digital assistants can automate a significant part of your support process and also cut down your customer support cost.
Here's how chatbots can prove immensely beneficial for your support process:
Operate 24×7 – This is a big benefit that chatbots offer. They operate 24×7 and can help you cater to customers across geographies and time zones.
Answer common questions – Chatbots are capable of answering standard questions related to pricing, order status, etc. This means customers don't have to keep waiting for the right time to get basic issues resolved.
Transfer chats – Chatbots are intelligent enough to transfer chats at strategic moments where customers need human support.
Create tickets – AI-powered chatbots can also create tickets which are then sent to your help desk for further resolution.
Share self-help articles – A chatbot with an integrated knowledge base can instantly solve customers' problems by sharing relevant help articles.
When customer issues outpace your support capacity, a chatbot can be a practical solution to consider. It helps you chat with customers across time zones and address their issues without worrying about expanding your support team.
Read More: Top 15 Benefits of Chatbots for Your Business & Customers in 2022
5. Answer in the Customer's Native Language
Language can be a big roadblock to providing exemplary customer service. If you have a widely dispersed customer base, adopting multilingual live chat support can work like a charm.
Customers expect a convenient problem-solving experience. By solving issues in their native language, you can fulfill this expectation. Operators familiar with the local language and culture of customers can easily understand the intricacies of the issues and provide accurate solutions. Localized support helps build trust in your global customer base and also enhances the overall experience.
Here are a few tips to offer localized support to your customers:
Train your team – Train your agents in different languages and equip them with all the necessary resources to offer personalized support in customers' native language. You can also educate agents about the cultural differences across regions, so they can offer better support.
Use the right software – Modern live chat tools let you exercise full control over the language settings of pre-chat and post-chat forms, offline messages, etc.
Allow chat transfers – When an agent is not familiar with the language of the customer, he can immediately transfer the chat to the right operator to avoid any awkward moments.
6. Capture Customer Feedback With Post-Chat Surveys

Another live chat tip is to continuously collect customer feedback and strive for betterment.
Customers come to you with a problem and agents respond with a solution. It's not as simple as it sounds. How do you know if the solution provided was effective? How do you measure the quality of the experience customers received?
That's where post-chat surveys come into the picture.
These surveys can be shared after every chat session to ask customers about what worked and what didn't. The CSAT or NPS scores can give you deep insights into:
How happy customers are with your services
What gaps exist in your support process
Who are the Star Performers of your support team
How loyal customers are towards your brand
Customer ratings on the chat experience are a powerful indicator of the strengths and weaknesses of your support team. Once you have access to these ratings, it gets easier to identify the areas that are working well and the ones that desperately need improvement.
Read More: The Importance of Collecting Customer Feedback
6 Don'ts of Live Chat Support
Learning about the live chat don'ts is as important as the do's for your agents to put their best foot forward in every interaction. From avoiding multiple chat transfers to not keeping customers in the dark, here are six such don'ts that your support team should know.
1. Do Not Focus on Selling
Trying to weave in a sales pitch in the middle of the issue resolution process is a big turn-off for customers. This is the time when all they need is a window to vent out their frustration, someone who can lend an ear to their problems and provide appropriate solutions. Trying to upsell products or services in such situations can be counterproductive and amplify customers' frustration.
2. Avoid Too Many Chat Transfers

When customers contact you via chat, they expect an instant response in a single interaction. That's because live chat is synonymous with high speed and immediate solutions. However, when customers are transferred to way too many agents for a simple issue, it acts as a sure-shot recipe to increase their frustration. Rather, agents should immediately analyze the complexity of the issue and transfer the chat to the right operator without keeping the customer waiting for hours.
3. Do Not Keep Your Customers Waiting
Customers turn to live chat for a reason. They are well aware of the fact that live chat is way more fast and effective than traditional routes of calls and emails. However, if your agents keep customers hanging even on live chat, it will further aggravate their irritation and ruin the support experience.
4. Do Not Depend Too Much on Scripts
During live chat conversations, customers shouldn't feel that they are talking to a robot instead of a real human. Sticking to customer service chat scripts in every scenario and taking them too seriously make interactions unnatural. Your agents should know how to work their way around scripts, ask contextual questions, and drive conversations towards a positive outcome.
5. Do Not be Intrusive
A rule of thumb for an excellent support experience is to make your live chat less annoying and more helpful. "Hi. How can I help you today?" feels welcoming when asked at the right moment. The same message can irritate customers if it's displayed at a time when they are casually browsing through your website. A good idea is to monitor customers' behavior on your website and initiate a conversation in strategic moments.
6. Do Not be Impolite or Negative
Irate customers opt for live chat so their problems can be resolved without fuss. Talking to an impolite or negative agent is the last thing they would want. Losing calm while dealing with frustrated customers can worsen the situation and terribly impact your brand image. Simple acts like a warm greeting, using words like Thank You and Please, and closing the conversation on a positive note can go a long way in building a beautiful bond with customers.
Take Your Live Chat Service From Mediocre to Marvelous
Live chat is not merely a medium to send and receive messages. From automating parts of the support process to tracking customer behavior, there is a lot more that live chat is capable of.
However, to leverage the full potential of this tool, agents must be well-versed with the do's and don'ts of live chat support. They should be calm when confronted with frustrated customers, collect feedback to measure customer satisfaction, and weave personalization in every interaction.
While these are some of the do's, there are also a few live chat don'ts agents must be aware of. For example, they should avoid transferring the chat to multiple agents and making a sales pitch during the issue resolution process. Agents should also reduce their reliance on pre-written scripts as they can make the conversation robotic.
In addition to this, you can also train your agents on live chat etiquette, so that they can turn every interaction into a memorable experience for customers.
Do you want a free Live Chat software?
We have the #1 Online Live Chat Software for instant customer support 24x7