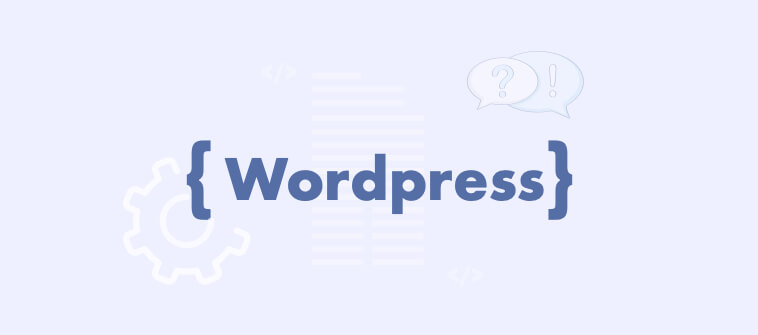 "I want to add live chat to my WordPress website, but don't know how to begin."
Trust us when we say that adding that little live chat project on your WordPress website is easy and hardly takes a few minutes to take it live.
But if you're still having second thoughts on the "easy" part, then we've got your back.
We've curated a quick guide that will help you add a WordPress chat plugin in no time. This guide will cover other useful aspects of installation and its importance. Here's a quick overview
Why Use Live Chat on Your WordPress Website?
Adding a live chat app for WordPress can help a business gain multiple benefits. These benefits range from gaining a competitive edge in the market to understanding growing customer expectations. However, there's more to adding WordPress chatbox.
You get to chat with your WordPress website visitors in real time and customize their journey with your online business efficiently.
Helps your business to capture leads in real time and make sure they don't slip through cracks with pre-chat form and chatbot features.
Tracks how well you're managing incoming customer support queries and even monitors individual operator performance.
Enables your business to offer support anytime, anywhere to visitors looking for an answer.
Allows you to track visitors in real time and understand what they came looking for. This is helpful, especially when you would like to customize their journey with your brand.
Other than these benefits, your business website engages more visitors and improves the possibilities of converting them as customers. These reasons are more than enough for a business to add a live chat on their WordPress website. So, let's take a look at how you can install one step-by-step.
How to Add Live Chat to WordPress Website [Step-by-Step]
Step 1: Start by clicking on "Plugins" in your WordPress Dashboard.
Step 2: Next, click on the "Add New" button.
Step 3: Type "ProProfs Chat" in the search box available in the top right corner of the screen. Click on "Install Now" once you see the option "ProProfs Chat – Live Chat Plugin for WordPress Website".
Step 4: Next, click on the "Activate" button to start the plugin installation process.
Step 5: Once activated, you will be redirected to the plugins section. Now, click on the "Settings" button under your ProProfs Chat plugin.
Step 6: You will be asked to add your ProProfs Chat login credentials to proceed with the setup process.
If you don't have a ProProfs Chat account, you can sign up here for free.
Step 7: Once the credentials are added, you will complete the plugin installation process on your WordPress website.
What's more, you can also access your ProProfs Chat dashboard from here.
How to Enable Live Chat Plugin on Your WordPress Website?
While the live chat plugin has successfully been installed on your WordPress website, you still need to enable this plugin for it to appear on your website.
Here's what you need to do.
Step 1: Click on the "Go to Dashboard" button.
It will redirect you to our ProProfs Chat Dashboard that looks like this:
Step 2: Next, you will come across the "Launch Chat" option in the main navigation. Click on it to enable a live chat plugin on your website.
This button will show a green light that indicates the chat widget will now appear on your website.
That's pretty much it.
You can also customize the chat windows as per your requirements. You can change logos with help of logo maker, fonts, and chat window themes easily. You can also use different chat windows for different pages of your website. Remember, ready-made chat templates are also available, therefore relieving you of any technical work.
But if you'd still like to see how you can customize your chat widget manually, then scroll down to our next section.
---
Read More: Best Live Chat Plugins for WordPress in 2022
---
How to Customize the Appearance of Live Chat Widget on WordPress website?
Customizing live chat widget is as easy as enabling it on your website. Here's how you can customize its appearance and match it as per your website's theme.
Step 1: On your ProProfs Live Chat dashboard, click "Settings".
Step 2: By default, you will be directed to the "Theme" window where you can change and test and try various theme settings on this screen such as Style, Icon, Color, Avatar, Name, and Logo.
We've explained each of these settings for the chat window below.
Style: Choose how you want the chat icon to look on your WordPress website. You get options like project and Bar to choose from.
Icon: You'll get to see the following options if you've selected project as the style of the icon.
*In case you've chosen Bar, the above Icon setting options will become unavailable.
Color: Choose the color for your chat project or Bar. You can even add the custom color code rather than choosing from existing color options.
Avatar and Name: You can set an avatar image and a display name for each operator.
Logo: Add and show your company logo in the chat widget with this option.
*Please note that the recommended size is 350 x 200 pixels.
You can even click on the +Advanced button to customize the visitor chat window even further.
When you reach the Advanced section, it will offer you the option to customize the Visitor Text Color, Operator Text Color, Chatbox Position, Chatbox Size, and more.
What's more, it shows its users the real-time preview of these changes on the right, as shown in the screenshot below.
You also get the option to customize the CSS of the chat widget. It helps you make changes to the Color and Text Color options. CSS (Cascading Style Sheet) Customization gives you the freedom to customize chat widget aspects such as the dimension of the chat window, dialogue boxes, bar, and even the avatar box.
In the end, click Save when you're done making changes.
That's all it takes to customize your chat widget.
Now, let's see how ProProfs Chat would appear on your WordPress website:
Simplify Support on Your WordPress Website with Live Chat Plugin
Adding ProProfs Live Chat plugin to your WordPress website doesn't require any technical expertise. You can either do it yourself or hand over the job to your developer. Still, the process hardly takes any time, and you will be ready to offer real-time instant support to your visitors.
Hope you found this guide helpful. In case you have queries, you can reach out to us anytime here.
Do you want a free Live Chat software?
We have the #1 Online Live Chat Software for instant customer support 24x7