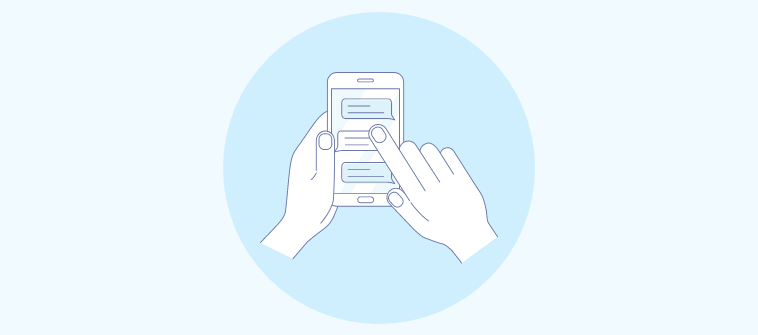 If 83% of live chatters had a great experience with an online brand in 2018, then you'll surely experience this number to grow in the coming years!
These numbers are indicative of how people landing on your website enjoy interacting with your business via live chat. Given how live chat has grown in terms of popularity and need, there's no harm in turning this sales and support software into a marketing tool for your business.
Live chat helps you engage with the right prospects at the right time and address their questions swiftly. Moreover, it helps you convert prospects into customers who can look forward to better experiences in the future.
While this is enough to get live chat on board as a marketing tool, we still recommend you to go through our quick guide below.
Our quick guide on live chat for marketing covers:
What is Live Chat for Marketing?
Live chat for marketing is a marketing strategy that uses live chat to engage prospects during the website browsing experience. During the engagement process, businesses share relevant information to encourage prospects to take action right away.
This not only helps you engage with them in real-time but also helps you increase the time spent browsing on your website. This is one of the ways through which you can leave an impression on your prospects and encourage them to return to your business later on.
How to Use Live Chat for Marketing Purposes?
After understanding what live chat for marketing is, it is time we start diving into various ways in which it can be incorporated into your existing marketing strategy. You can begin using live chat as a marketing tool through the following methods.
Update Your Prospects on Upcoming Product Upgrades

Live chat platforms such as ProProfs Chat are capable of helping you market your product updates and new functionalities and convert them into an upsell opportunity for your business.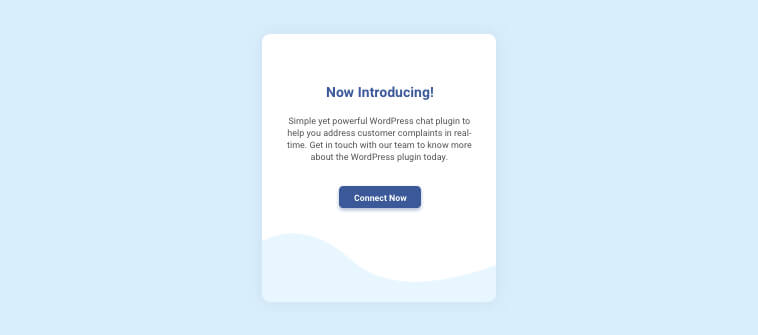 You can use features like announcements or even chat greetings that help you market, engage and upsell. They easily grab your website visitor's attention and prompt them to take action.
Display Help Resources in Chat Widget

Marketing isn't just about flashy ads or compelling people to take action. Your live chat for marketing strategy should also include helping people looking for instant support.
Answer Questions Before Customers Raise Them

We know that live chat is a great source to generate leads for your business. But it is also known for helping businesses with proactive support. Live chat tools help their users offer proactive support through features like chat greetings. These greetings will help you display a welcome message like this: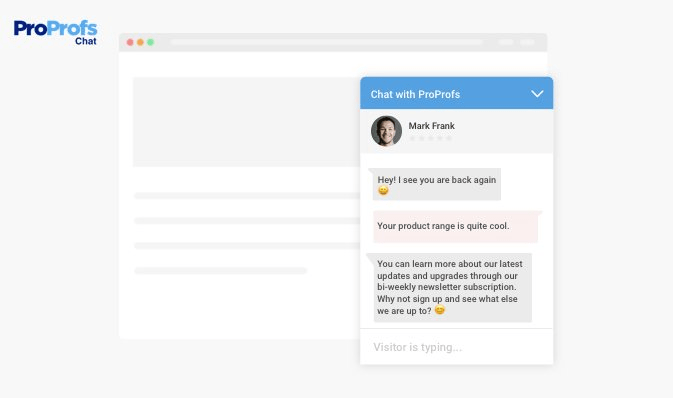 This message will prompt your visitors to engage with your chat operators and help them get answers to the doubts they have about your products.
You can also offer proactive support by enabling a chatbot feature in your live chat. It will help you streamline requests and respond to some of the frequently asked questions that will encourage your visitors to take action.
With these live chat marketing tactics, you can incorporate the live chat tool into your existing marketing strategies. But the question is why should you use live chat to support your marketing strategy?
Let's figure it out below.
5 Reasons to Use Live Chat to Support Your Marketing Strategy
There's no doubt that your traditional marketing strategy or paid marketing tactics can help you put your brand in the right spotlight. However, you need something that keeps marketing the same intent even when your target audience lands on your website. That's where live chat for marketing can help you out. Besides that, it also helps you do the following.
1. Allows You to Deliver Support Faster
One of the best advantages of real-time marketing with live chat is its ability to help you offer instant support and boost your efficiency as a team to reciprocate incoming challenges. Since your team can view the visitor's browsing history, they can become more prompt at offering proactive assistance and resolve any upcoming doubts faster. This not only helps your visitors become more informed but also feel encouraged at taking a decision.
2. Helps You Promote Events, Content & Subscriptions
Besides offering support to your customers, live chat also helps you promote multiple things before, during, and after the conversation comes to an end with the prospect. Live chat can promote your upcoming events, subscriptions, and content. These promotion efforts will include:
Directing your visitors to the high-converting pages
Informing them about the latest product updates via announcements
Encouraging them to book a product demo via chat conversation
Helping them to stay updated with the latest news by signing up for the newsletter
---
Learn More: How Live Chat Helps You Shape Customer Journey
---
3. Encourages Engagement Opportunities
You can also craft live chat marketing messages that help you boost engagement opportunities with your website visitors. These marketing messages are nothing but your welcome messages. The way you write them, how you present them and where you present them will help you determine various opportunities that can lead to improved engagement for your business. You can engage website visitors with your brand using live chat in the following ways.
Use chat greetings to engage actively with your visitors
Add announcements to keep visitors updated on the latest product updates and sales
Use eye-catchers that highlight prominently on live chat conversations
Add chatbot feature to keep visitors engaged and escalate their issues to other teams if the need arises
Enable chat routing to help your visitors engage with the right department faster
---
Check Out: How to Boost Customer Engagement Using Live Chat
---
4. Identifies Upsell Opportunities
If you're still wondering how to leverage live chat for marketing, then you can obviously use it to identify upsell opportunities for your business in real-time. When your operators get the opportunity to connect and engage with visitors via chat, they can understand why they actually landed on your website and what products make them keen to make a purchase.
Once you get access to such information, it'll be easier for you to identify opportunities that help you upgrade the value of your buyer's cart. It becomes all the more impactful when your buyers are about to checkout products from your website and are informed about what all products can be used in combination with the one already added in the cart.
---
Recommended Read: How to Reduce Shopping Cart Abandonment on Your Website Using Live Chat Software
---
5. Helps You Increase Retention & Skyrocket Your Revenues
With live chat for marketing, you can also improve your customer retention rate in real-time. That's because you can proactively engage with your customers when they show exit intent while leaving their carts behind. This way you can understand what made them leave your website and let them know what all reasons they can consider before they exit your website.
It's like getting one last chance to retain your customers and boost revenues for your business. You can either trigger a chat by setting a few rules and conditions or monitor visitors in real-time and initiate a chat with them in case they show exit intent on your website.
8 Ways to Boost Marketing with Live Chat
Now that we've understood what all benefits one may attain with the use of live chat for marketing, it is time we get to see various ways in which this customer support tool can help you boost marketing efforts for your business.
Please note: We also aim to cover live chat for marketing best practices under each of the pointers covered below.
1. Generate Leads All the Time
Want to capture potential customers for your business? Use live chat for marketing leads.
That's right, live chat as a lead qualification tool for marketing teams can help you capture more potential opportunities for your business. You can make use of a pre-chat form to capture market-qualified leads for your business or simply add an offline message form that can be filled by your visitors in case your chat team is offline.
With the help of these forms, it'll be easier for your business to:
Understand your prospects purpose on the website
Learn if they are here for purchasing your products or not
Know their urgent needs from your products
Understand what they came looking for in the first place
Besides that, you can also make use of a lead generation chatbot for your business. It would help you capture more detailed data about your leads and escalate their queries to departments that'll be able to provide better answers.
Best Practice for Lead Generation
It is true that a lot of businesses find live chat use for marketing to drive lead generation campaigns beneficial. However, there are certain things you need to double-check when using live chat for marketing and lead generation processes.
1. When you create pre-chat forms for your business, make sure you add relevant fields to ensure you capture more information about your leads. You can add fields like name, phone email address, problem, or concerns. This will also enable your operators to offer more in-depth support to customers.
2. When you set offline messages, make sure you integrate your live chat with the help desk system. It will help you create chat tickets when your support team is offline and they can always come back to them when online.
---
Learn More: How to Use Live Chat Software for Lead Generation
---
2. Identify Right Cross-sell and Upsell Opportunities
Besides using live chat as a lead-generating channel for marketing teams, it is important to use it as a platform where you can cross-sell and upsell your products whenever you see the right opportunity.
As mentioned before, live chat can help you upsell your products while buyers are still adding more items to their carts. However, it is important to find the right opportunity to perform such marketing activity or else you might end up upsetting your potential customers and they may abruptly leave their cart behind.
You need to make sure you monitor your visitors as they browse your website and add items to their carts. This will help you:
Accumulate suggestions that you will need when sending messages to them for upsell opportunities
Identify the right time to approach them at your website that doesn't upset them
This way you'll be able to connect with them with a purpose and offer instant suggestions that result in improved cart value.
Best Practices for Creating Upsell Opportunities
Live chat for marketing teams can enable businesses to boost customer engagement that can help them identify opportunities for cross-selling and upselling of products. However, here's what you need to do when planning to initiate an engaging conversation with the customers to convert them into upselling opportunities for your business.
1. Set the right tone for your greetings message. That means it needs to generate a need for having a conversation with your team to boost upselling opportunities. For example, you can send messages like:
"Hey there! I see you've added a PS5 console to your cart. How about checking out travel bag options for it?"
"Seems like you've been looking for a better pricing package for our services. How about getting in touch with us here. We can help you customize one!"
2. Set rules and conditions to your chat triggers when a visitor shows an exit intent. This will help you understand why they are leaving in the first place. And two, it'll help you pitch a better product idea that may encourage them to leave after making a purchase with your brand.
3. Design Delightful Experiences for All Users
Around 83% of consumers report that if companies could provide customers with a better live or in-person customer service experience, it would have impacted their decision to switch providers.
That means you need opportunities where you can intercept and offer a better in-person experience to your customers in real-time so they do not switch to one of your competitors. There's no doubt that live chat is essential for marketing, but it is also effective at creating a complete user experience.
With its use, you can offer support in real-time and help prospects raise their concerns hassle-free. What's more, live chat also reduces the response time and helps potential customers arrive at a decision faster. If anything, 79% of customers find the experience with live chat more satisfying in comparison to 61% of email users and 44% of phone users.
Best Practices for Creating Complete User Experience
There are several opportunities you can identify for using live chat in a creative way for your business to create a better experience for your customers. However, it is important to implement the following best practices for your business to create a complete user experience.
1. You can integrate your live chat with other customer support platforms like social media, knowledge base, and help desk. This can save your customers from the hassle of repeating their challenges to other operators as they get transferred from one platform to another and find a solution faster to their problems.
2. Besides creating an omnichannel experience, you can also think of setting chat routing options in the pre-chat form to help your buyers route to the right department and get instant answers. By reducing the response time, you ensure that your customers get answers on time and are satisfied with your services. After all, when you satisfy website visitors/buyers:
You retain them as customers and boost revenues for the business
Prompt them to spread the positive word about your brand and reduce marketing budget efficiently
---
Read More: Difference Between Multichannel & Omnichannel Customer Support
---
4. Personalize Your Marketing Approach
Did you know that 33% of customers who abandoned a business relationship last year did so because they found personalization to be lacking during their experience?
Live chat software can definitely help you personalize your marketing approach. But the question is how do you do that?
Live chat lets you collect data in real-time that enables your operators to understand the behavior of your prospects and what leads them to take a certain action on your website. Using this available data, it'll be easier for them to initiate a chat with such visitors in real-time.
For example, they can send the following personalized messages to visitors and initiate a personalized conversation.
"Hey, you look lost. Click here and I'll help you get to the right page."
"I see you've been on this page for a while. How may I help you?"
While such welcome messages do give a personalized feel, you need to go a step ahead to add a personal touch to your live chat marketing approach. When your operators are having a conversation with the visitors, they can:
Check if the visitor has been on a page they're checking out currently before this or not. If yes, then you can send a welcome message like:
"Hey there! It seems you've been here before. Click on the chat button and I'll help you out."
Check if the visitor is new to the website and what source led them to your website. In that case, you can send a message like:
"It seems you're searching for [product name]. Don't worry, we're here to help you find it."
You basically use live chat to send marketing messages to potential customers when you try to approach them through a personalized strategy. With the ability to check such data in real-time, you not only get the opportunity to market your products successfully but also get to engage and identify if the lead at hand is a market qualified lead or not.
Best Practices for Personalizing Live Chat Marketing Approach
Besides checking out the live chat data in real-time, you can also opt for the following best practices to personalize your live chat marketing approach.
1. Enable your chatbot to personalize the shopping experience of your prospects at the website. While they browse and add products to their carts, you can use the chatbot to show product recommendations. These recommendations can be inclusive of complementary products that go well with the ones already available in the cart or of that the customer must have purchased previously from the website.
2. Use chat history to see in case the prospect has spoken to one of your team members previously while asking for support. This will help you understand what conversation took place and even use that as a reference. Not only will you be able to help the prospect avoid repeating themselves but also assist them to find a more personalized solution that is fit for their situation.
5. Optimize the Sales Funnel
A live chat for marketing purposes can also help a business optimize its sales funnel efficiently. You may ask how that might be possible. Let's find out how.
When you implement the use of live chat on your website, you end up reducing the stages in your sales funnel and optimize it further by reducing the length of the customer's journey with your brand. This is how your sales funnel looks like with the addition of live chat on your website.
You see a lot of your qualifying stages such as prospects, leads and market qualified leads get combined in one with your live chat sales funnel in place. That means all you have to do is, focus on:
If your market qualified leads are also sales qualified leads for your business or not
If they can be converted into an opportunity at the right time or not
If they'll convert into customers for your business or not
But to make your live chat sales funnel look so streamlined, you need to take a few necessary steps to optimize. These can be inclusive of:
Routing the right visitor to the right department
Offering solutions to customers who initiate a chat anytime, anywhere
Offering live chat support or strategic pages that are likely to convert
Understanding what the customer came looking for and working towards offering that solution
Best Practices for Optimizing Live Chat Sales Funnel
Besides the above-mentioned ways, you can also implement the following ways to optimize your live chat sales funnel.
1. Integrate your live chat with a CRM platform to instantly capture qualified leads for your business. This will help you save your operators to manually store the leads to your favorite CRM platform and enable your marketing team to work towards retargeting these leads via various channels.
2. Track your sales team's timesheets in the chat reports to understand their efficiency at reducing and optimizing the sales funnel of your business. This also helps you understand which one needs to be trained and which one helps you optimize your sales funnel successfully in real-time.
6. Create 24×7 Marketing a Reality with Chatbot
A lot of you would agree that chatbot is one of the most useful features of live chat software as it helps you stay connected with your customers and new prospects 24×7. Activating one on your website helps you bring your new prospects closer to making a sale.
The use of chatbot for marketing purposes helps your business to:
Save time and money for marketing your services to new website visitors
Segment the traffic on your website
Offer instant, proactive responses to your inquisitive prospects and lead them to useful resources to arrive at a decision faster
Boost engagement on your website
Collect necessary lead information that can be classified as market qualified automatically
Best Practices for Implementing Chatbot for Marketing
1. When you implement a chatbot for marketing purposes, make sure that you create a welcome message separately for it with multiple options.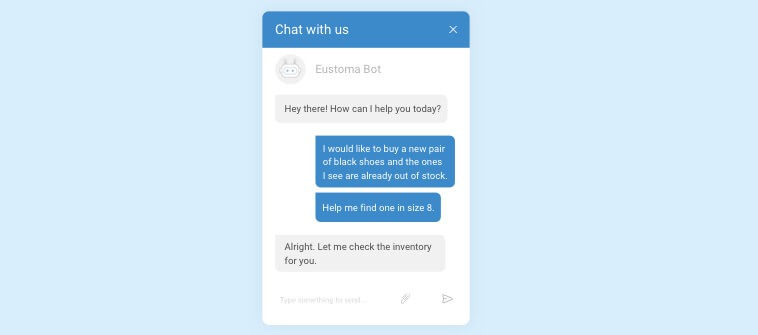 This will help you understand the purpose of your visitor more clearly and will only capture lead data for visitors who click on more product-specific options.
2. Connect your chatbot to your social media profiles to never miss out on marketing and engagement opportunities for your business.
7. Power Your Email Campaign with Live Chat
There are multiple ways in which you can use live chat for email marketing campaigns.
a. You can collect emails for your marketing campaigns via pre-chat form or even through a chatbot.
This will help you update your email marketing list regularly and enable you to automatically store the leads captured every time someone initiates a chat with your business.
b. You can also use live chat to encourage people to sign up for your newsletters and other email marketing campaigns.
You can set welcome messages for returning visitors and encourage them to sign up for your monthly newsletters that'll keep them posted about the latest updates easily.
Best Practices for Setting Live Chat for Email Marketing
1. Set welcome messages for returning visitors to let them know what all they can expect if they sign up for the newsletter subscription for your business. While you design these messages, make sure they only trigger when returning visitors spend a good amount of time on your website.
2. Customize your live chat's pre-chat form to make sure you capture more details when besides simply gathering a prospect's email address. This way you can save leads in both of your email marketing tools and CRM platform at the same time.
8. Answer Technical Queries During Pre-sales
Finally, you can answer technical questions before the sales process as a marketing tactic to get new customers on board. That's right, another way to use live chat for marketing is to answer questions that prospects may have before making a purchase of your product.
The reason why it is called a marketing tactic is that when your customers approach you for support, they expect to get faster answers to their questions. When they do get the relevant answers as per their expectations, they not only end up making a decision in your favor but also promote your services among others. In a nutshell, your good service experience converts such new customers into brand advocates who end up marketing your products among others.
Best Practices for Answering Technical Queries Via Chat
1. When you implement live chat, make sure you set conditions that trigger live chat or simply use an eye-catcher that prompts people to initiate a chat with you to clear their doubts with you.
2. Use a chatbot to streamline the support queries. There might be questions that can be answered without taking support from an operator. That's where your chatbot can help you out. Whereas the same feature can escalate a question that needs a more in-depth explanation to an operator and help the buyer arrive at a decision faster.
5 Companies Using Live Chat for Marketing
In this section, we'll explore five companies that use live chat for marketing purposes on their website.
Please note: Their use of live chat can vary based on their marketing needs.
SkinViva Clinic uses live chat to understand their customers beforehand and personalize their experience with the brand during the support process. They've implemented both pre-chat form and offline form to capture relevant information on their customers or prospects before they tackle their queries in real-time. The brand understands that to personalize a buyer's journey they'll have to know them better and market their offerings according to the need identified during the conversation.
Another brand that makes use of live chat for marketing purposes is Ruffwear. This brand sells accessories that dogs can use during an outing. They've used a live chat feature to assist their website visitors in real-time. As you can see in the image above, they've used a trigger that lets a visitor know that in case they have any queries, they can simply click on the live chat icon and ask away. This makes it simple for them to encourage their visitors to connect with their brand and for them to get an opportunity where they can market their products during a conversation.
Service providers like Maid in Black also use live chat services for marketing purposes. Their chat option opens in a separate window to help customers clearly see how the conversation pans out when a support request is raised by them. They use live chat for engagement purposes and to understand their prospects' clear intentions as to why they would like to use their services.
Petplan too uses a live chat on their website to capture customer requests and queries of their prospects in real-time. This helps their business to understand what their customers want and customize their vet bill plans accordingly.
To cater to their customers from different areas of the world, brands like Canyon use multilingual chat support. This helps them to reach their customers from different parts of the world and answer their brimming questions in a matter of a few seconds.
Introduce Live Chat for Marketing in Your Next Campaign!
You need to give your marketing campaign a new twist to make sure that you're not leaving any target audience behind and live chat is one way to make that happen.
Live chat for marketing is one of the strategies that a lot of businesses have resorted to because of its capability of engaging people on the website. More than that, live chat for marketing also allows you to target the right audience, capture market-qualified leads and so much more.
That's why it all boils down to different ways in which this customer support tool can help you and support your marketing campaign and efforts. You get to personalize your marketing campaign, offer real-time proactive support, resolve pre-sales questions, make use of chatbot to market the latest updates, and much more.
All you need is a live chat tool that helps you accomplish all of this and at the same time helps you maintain your support goals too. In case you've been long searching for the best live chat software for your business, then give ProProfs Live Chat a try.
---
Now that we've understood how live chat for marketing works for your business, it is time we take a look at some of the frequently asked questions regarding the same below.
How to use live chat in digital marketing?
Live chat marketing can help you engage prospects at the right time during their website browsing behavior. During your digital marketing efforts, this tool can help you target the right prospects with attractive welcome messages and capture market-qualified leads for your business.
How to use live chat messaging as your marketing tool?
You can implement it on your website, connect it with your social media profiles or even use its share link with customers via email to help them connect faster with your business. This way you'll get more opportunities to market, engage and convert your prospects for your business.
How to use live chat for user acquisition?
When you add live chat to your website, you can use features like announcements, greetings, chat routing, and others to make sure your operators engage and acquire prospects as customers for your business.
Do you want a free Live Chat software?
We have the #1 Online Live Chat Software for instant customer support 24x7