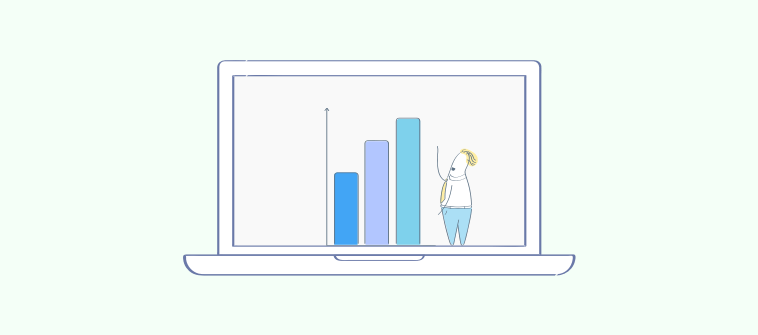 The importance of SaaS Customer Service is visible in these two data-proven statistics:
AmericanExpress reports that 70% of consumers will go with the company that offers excellent customer support.
On the other hand, in the same research, we can see that the average American tells 15 people when they've had a poor SaaS customer support experience.
As you can see, delivering the perfect saas customer support experiences is directly correlated with your churn and retention.
67% of customer churn is preventable if a company resolves the issues the first time they occur, while according to Bain, increasing retention for 5% can result in a profit increase of 25%.
So, the question that arises is: How to reduce churn and improve retention with SaaS customer service?

To answer it in this article, we're going to look at:
Let's get started if you're willing to take your SaaS customer service to the next level.
What is SaaS Customer Support and why it's important?
Here's the simple and understandable definition of SaaS customer support:
SaaS Customer Support is an ongoing process of providing necessary help to your existing customers, trial users, and prospects. You can give support to those who look interested in your product but aren't ready to buy yet (i.e., website visitors who contacted you).
This sounds interesting, but what's the importance of customer support in SaaS. The stats already said this, but let's sum it all together.
SaaS Customer Service helps you:
solve the troubles faced by your customer

build your brand awareness

reduce churn

improve retention

boost your word-of-mouth marketing
Best Practices to Take Your SaaS Customer Support to the Next Level
Want to improve your SaaS support team performance? We've got you covered. Here are some best practices you can adopt to improve the performance of your SaaS support team and thus – to improve your retention and reduce churn.
Let's see them!
#1. Build outstanding SaaS support strategy and SaaS customer support model
No matter how many customer support teams and employees you have, these customer support strategies can apply to you.
Let's see what are the elements of an outstanding SaaS customer service strategy and customer support in a SaaS model are:
✔️ Begin with onboarding
Onboard your customers and teach how they can use your product to:
save your time and effort,

improve team efficiency
In short, user onboarding is the process of actively guiding your users through your product to help them find product value. This act encourages them to adopt the product and start using your product regularly.
User onboarding is essential because of two reasons:
It improves your activation rate and trial-to-paid conversions

Saves your time and reduces the support tickets in the trial phase
We can talk a lot about user onboarding, but in short, the era of long product tours, that lead trial users across the entire product, is gone.

Now, the era of subtle user onboarding (or how we like to call it – user onboarding 2.0) is here.

So, what is subtle user onboarding?
Subtle user onboarding is the process of showing contextual in-app experiences that are based on the user's behaviors and in-app events. Subtle user onboarding doesn't force users to "start the onboarding". Instead, it's shown automatically whenever the user needs it.

But, what does this mean in practice?

It means you need to avoid lengthy and annoying product tours that start immediately after the user signs up. You can show smaller (2-4 steps) product tours dedicated to each feature/page in your product separately which will drastically improve your activation rate.
In other words, users are allowed to explore the product on their own (without taking unnecessary product tours). While they're exploring the product, subtle user onboarding experiences (like tooltips, popups, hotspots or little product tours) are shown based on its behavior.
User onboarding 2.0 is also focused on personalization. Personalization took advantage in almost everything (videos, email outreach campaigns, ads) and is useful now in user onboarding as well.
All of this is great, but how does this look in practice?
Venngage, an online platform for creating stunning infographics, is an excellent example of personalizing user experiences.
From the moment when you create an account on Venngage, you will be asked a couple of different questions:
Venngage is focused on delivering the perfect in-app experiences in the first run.
Pro tip: The first run is the moment when the customer uses the product for the first time and goes through it. It's essential to leave a great impression during the first run.
But, what's happening after the user answers all of those questions?

Just like we mentioned above, Venngage uses the subtle user onboarding technique to effectively onboard its users.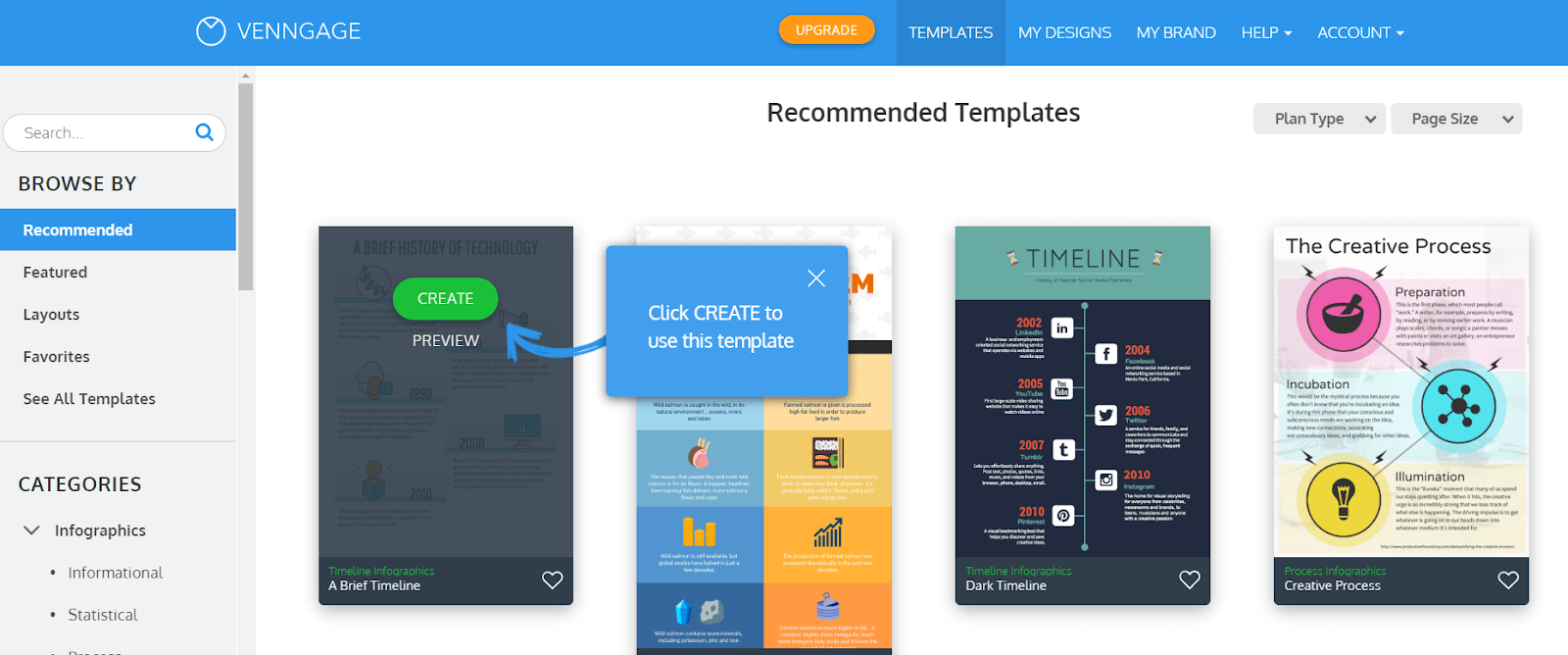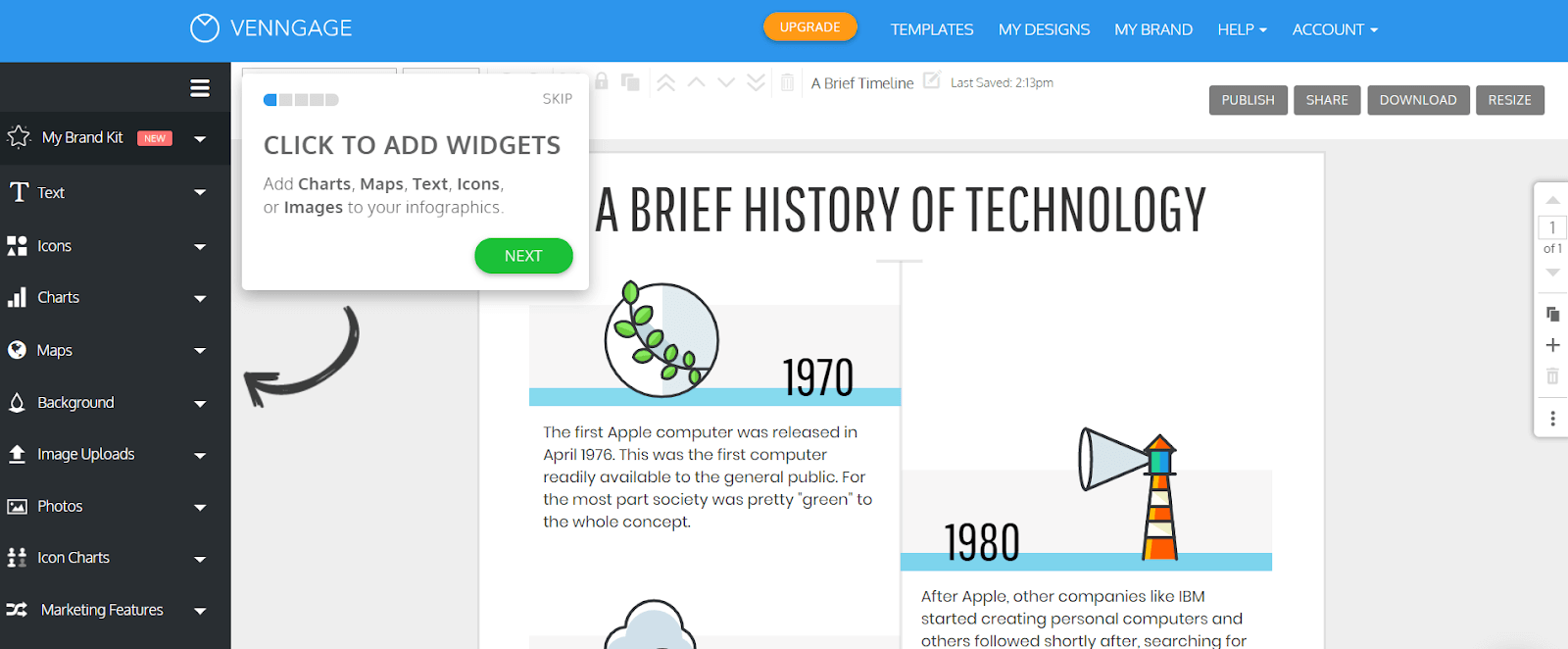 Source: Venngage.com
Indeed, these tooltips are started automatically, but they're super valuable and focused on the customer's goals.

Think about it in this way:

The reason why the users signed up for Venngage is that they wanted to create stunning infographics.

So, is there a better solution than enabling them to create one at the exact moment when they signed up?
No, there isn't.

As you can see, Venngage's product tours are short and straight-to-the-point. Precisely what the user needs.
Key takeaway: Subtle user onboarding will reduce your support requests in the trial phase, adopt your users better, and improve trial-to-paid conversions.
Now, let's see how feature adoption, in-app experiences, and customer support are correlated with each other.
✔️ Deliver outstanding in-app experiences and education to increase feature adoption
Just like user onboarding, feature adoption is also crucial for improving retention and reducing churn.
Understandably, that we're building features so we can improve user experience and make them more addicted to our product.
But our users don't always adopt our new features. Some of them never do.
That's the reason why we also need to focus our strengths on feature adoption as well.
Two of the best ways to drive feature adoption are:
by educating your customers (either through blog, webinars or any other type of content)

with subtle in-app experiences
Neil Patel does a pretty great job with educating his readers on how to implement customer acquisition strategies at an advanced level by using webinars:
On the other hand, Delighted is showing its users the full dashboard (together with features they can't use (due to a plan)).
Feature gates are a great way to both adopt users to use the new feature and upsell the bigger package:
But, the question is, why feature adoption is essential for SaaS customer service?
Understand this, a better in-app experience and education can help you reduce your support tickets and improve customer retention (perhaps even upgrade some of the users).
You can use some of the user onboarding tools to create better in-app experiences.
✔️ Take an omnichannel support approach (and make your support easy to find)
The second element of an excellent SaaS support strategy and SaaS customer support model is the omnichannel support.

Why do you need to take an omnichannel approach?

Because of one reason:
It will be easier for your existing customers (or potential customers) to ask for support.
So, where can you offer your support?
On the website (usually in the header or footer)

Source: godaddy.com
In-app live chat and Knowledge Base (FAQ)

– More about the knowledge base and FAQ later on. Here's how Albacross did it:




Source: albacross.com

The FAQ on the website

(usually on the Pricing or Features page)
While considering your live chat provider, be sure to check everything you need.
Great Live Chat vendors, like ProProfs Chat, equip your SaaS customer service team with different functionalities and features. These features include:
As you can see, there are various examples of offering omnichannel customer support.
Be sure that your users (and prospects), can contact you anytime, anywhere – whenever they need your help.
---
Recommended Read: How to Establish The Ultimate Omni-Channel Customer Support System
---
✔️Don't underestimate the power of knowledge base
According to Social Media Today, 70% of customers prefer to find answers to their questions on the company website first and then proceed with contacting the customer support.
As you can see, it's essential to have a FAQ (or Knowledge Base).
What's more, you need to make your knowledge base accessible to your users. It will help them find answers to their questions faster.
Just like Albacross did, you can also add your knowledge base inside your in-app live chat.
You can also embed your FAQ on your landing pages (such as pricing page), and to solve dilemmas immediately.
The purpose of knowledge base and FAQ section is to reduce support requests and offer immediate help. So ensure that your answers are well-written and in-depth.
✔️ Create your SaaS customer service structure for the best results
The Structure is fundamental if you want to create an outstanding SaaS customer support strategy and model.
Pay attention to these little details:
✔️Divide agents into different channels
For the best results, it would be useful (if you have the resources of course), to divide your customer support agents into different channels.
In other words, make different segments of customer support reps:
Segment 1 – agents who will focus on writing and improving FAQs

Segment 2 – agents who will work on the live chat

Segment 3 – agents who will take care of social media messages and requests

And many more.
This will not just help you to have a clear structure, but it will also help your team to be more productive and do more in less time.
✔️ Have experts in different subjects
Experts are important. It's usual that, for example, if you're the email outreach company, your agents, employees, and executives are the experts in this field.
But this isn't always the case. Make sure that your customer support agents are experts both in your industry and your product.

In other words, it would be helpful to have three different types of customer support agents:
Type 1

– customer support reps with advanced technical knowledge. (those who know product in-depth and who can take care of the user's problems with the platform – i.e., make necessary changes in the code – if needed)

Type 2

– general customer support reps who know your product very well, and who can explain to your users how to use the product in the right way.

Type 3

– SaaS customer service agents who have some experience in sales – so they can convert website visitors into trial users
✔️ Make sure all of your support requests go into one place
It's crucial to have everything in one place.
Aligning your support requests will help you to reduce your team's time and efforts while providing support.
Luckily, tools like ProProfs Chat have integrated help desk software that enables you to collect all of your customer support requests in one place.
✔️Align your structure with your SaaS support goals
Like for everything else, you should have goals for your SaaS customer support as well.
That could be either improving retention, reducing the number of tickets, reducing churn, or any other thing that will help you to improve your business.
We will talk more about goals (and the metrics that define them), later in the article.
✔️ Try to understand the issues behind your support requests (and fix them if you can)
Understanding the issues behind your support requests will help you to fix them and reduce your number of support tickets.
If you realize that some support requests are happening over and over again (for different users), it's clear that something doesn't work.
Try to realize these issues and solve them as soon as possible.

If you're not able to identify your issues, then your SaaS customer support strategy and model are broken, and they require urgent fixing.
#2. Define the goals and use the right SaaS customer service metrics
Customer service metrics will help you to set and track your SaaS customer service goals.
Here are the five most important SaaS customer service metrics:
Conversation volume/volume per agent

Customer Satisfaction Score (CSAT)

Net-Promoter Score (NPS)

First response time

Cost per conversation
Let's go deeply through them:
✔️ Conversation volume/volume per agent
Conversation volume is the amount of conversation you're receiving, or your agents are responding to. This could either be an average or the total number of all conversations (tickets) you had over the past year, month, week, or day.
This metric will help you to refine your SaaS customer support experience model by finding out:
how many conversations you have

when will be the right time to hire new customer support agent

correlation between conversation volume and revenue, churn, and retention.
✔️ Customer satisfaction score (CSAT)
The customer satisfaction score represents the customer's satisfaction with your brand, service, or even a customer support agent.
You probably already saw something like this after finishing the session with a customer support agent:
As you can see, here we have two different CSAT questions:
The first one is: "Please rate your satisfaction with your customer service representative"

And the second one is: "Please rate your satisfaction with your product experience"
CSAT can be measured on a numeric scale from 1-5, 1-7, and 1-10.
It can be useful both for measuring your user's satisfaction with your product or with your customer support agents.
✔️ Net-Promoter Score (NPS)

Net-Promoter Score is a widely used metric. It measures your customer's loyalty to your brand.
It gets measured with two different questions:
Based on the response, your users can be divided into three different groups:
Detractors –

respondents who answered with 1-6. They will probably not promote your brand online. In fact, they're ready to spread negative words about it.

Passives –

people who answered with 7-8. They will not both promote your brand or spread the negative word about it. They're indifferent.

Promoters – respondents who answered with 9-10. They are very likely to promote your brand online.
NPS score will help you to:
Identify people who are ready to churn and take actions that will prevent that

Identify people who are ready to promote your product and thus, to improve your word-to-mouth marketing.
✔️ First response time
First response time is the metric that defines how long it takes for our teams to reach our customers. It's the average number for all customers for a certain period – it could be either a day, a week, a month or a year.
This metric will help you to find out how quickly your customer support agents are taking the tickets and answering them.
Your first response time can tell you either your support team is scaling, do they need some help (if they have troubles), and do you need additional hire.

Knowing this number will help you to make better decisions, and create better strategies and models for excellent SaaS customer support experience.
✔️ Cost per Conversation
This is the cost your company has for each conversation.
It's calculated by adding your employee salary, burden rate (this is usually about 50%-60% of your customer support agent's salary), and the cost of your tools. After calculating this, just divide by the number you have in the same period.
Cost per Conversation will help you evaluate the potential for new tools and expensiveness of your support and support team.
Setting clear milestones and goals
For the ultimate success of your SaaS customer service department, you will need to set some goals and milestones.

That could be:
reducing your churn

improving your retention

improving trial-to-paid conversions

reducing the first time response
It doesn't matter what goal or milestone you choose as long as you're using the right KPIs and metrics to track them.
#3. Involve all of your employees in your SaaS customer support experience from time-to-time
Here's one controversial best practice that can help you to meet your customer support goals and improve your customer service.
I've got an idea about this from Stripe – one of the fastest-growing payment processors in the world.

From time-to-time, Stripe involves all of its users into customer support processes.
Why? Because of the following things:
Each employee has a different set of knowledge and skills that could be helpful to your users when needed

Your company exists to serve your customers, so showing that you care about them will be a big bonus for you and your brand's reputation

It will improve your product. It's essential for every employee to see, listen, and react based on customer feedback. In this way, all of your employees will have an opportunity to understand what your customers want.
#4. Why Categorize Customer Issues?
There's nothing better than having ready, automated, and easy processes. Keeping everything in one place, where is easily searchable and editable, is the key to success – no matter what department we're talking about.
You can also use your already defined categories to help your customers easily find their answers (or contact the right customer support department).
The Bottom Line
As you can see, great SaaS customer service is based on the right strategies, the right goals/metrics, and the right practices you should use.
Carefully choose what are your goals, and pick the right KPIs to track them.

Depending on the size of your business, industry, and other factors, try to build your SaaS customer service strategy and infrastructure.
Also, remember that the ultimate goal of your SaaS customer support experience is to reduce churn and improve retention. So, it would be wise to connect your customer support department with the product marketing sector (because of the user onboarding and feature adoption we already mentioned).
Anyway, we're sure that these SaaS customer service best practices will help you to take your SaaS customer support experience to the next level.
---
Now that we've covered all things about SaaS customer service, let's take a look at a few frequently asked questions below.
What is SaaS customer service?
SaaS customer service is a process where SaaS business owners ensure to build good customer experience via their products or services. To build a good SaaS customer service experience, business owners should make sure that service is quick, agents are attentive and help a customer get answers to their problems effectively.
What data should be tracked for SaaS customer service?
There are certain metrics that a SaaS business should track to learn whether their customer service is meeting the expectations of their customers. These metrics include customer churn, revenue churn, customer lifetime value, customer acquisition cost, months to recover CAC, CAC: LTV ratio, customer engagement score, qualified marketing traffic, leads by lifecycle stage, lead-to-customer rate, and customer health score.
How to budget customer service in SaaS?
To budget, your customer service in SaaS, make sure you avoid mistakes like not asking for the money you need, not working cross-functionally to understand the needs of other departments, and not investing in R&D of your products to build products that match the needs of your customers. Once you avoid the mistakes, it becomes a lot simpler for your SaaS business to set a budget for customer service.
What do users of SaaS expect from customer service?
Users of SaaS expect the customer service to be prompt, detailed, personalized and helps them get answers to their questions on the spot. This not only builds a delightful experience for the customers but also encourages them to reach out to the same brand again.
What is the best model for a customer service plan for a SaaS business?
Your customer service plan for a SaaS business should focus around not waiting for the customer to reach your brand first. Make sure your team and you have an eye on potential problems the customers may encounter. Plus, always keep a track of your relationship with the customer via a CRM tool. And finally, make sure you help your customers reach success with your seamless service.
Do you want a free Live Chat software?
We have the #1 Online Live Chat Software for instant customer support 24x7