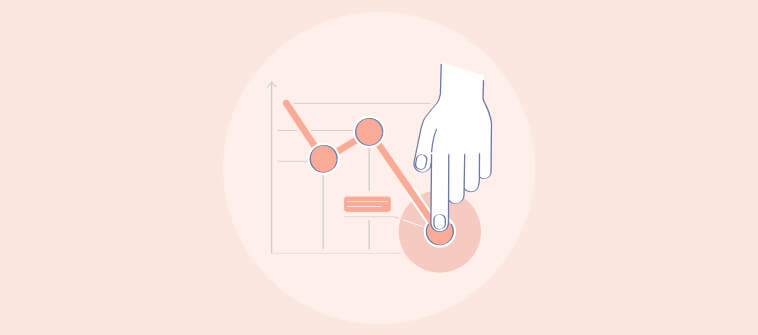 Did you know that 67% of people worldwide believe that customer service as a whole is improving?
A lot of businesses have understood that building a quality customer service experience is the golden key to enhancing brand image. They've realized that the benefits of good customer service can also result in increased sales and improved customer loyalty.
But they've also understood that each customer service experience won't turn out to be the same. They will have to deal with customers who would be frustrated or upset and must be in need of extra care and attention from the support team. And it's in these challenging times, you end up asking "how to improve customer service" that helps you successfully satisfy customers.
That's okay, it is normal to look for tips that help you improve customer service to avoid disappointing your customers in the long run. And to help you avoid that, we've created a list of 15 tips to improve customer service. Let's get started!
20 Tips to Improve Customer Service
In this section, you'll see a mix of behavioral and technical tips on how to improve customer service. Some of them will be backed by our experts and how they think you can improve your customer service strategies better. Let's get started.
1. Make Empathy the Foundation of Your Support Process
It's important to connect with customers to understand how they really feel about their entire experience with your brand. Using empathy as the foundation of your customer service can help you dig deep and get a grip of what they're really trying to convey.
Here's how you can do this.
Keep asking them questions with a tone of concern to help them expand on the issue better. This way you encourage them to keep talking and make them feel heard.
Don't focus solely on figuring out a solution right from the start, instead focus on listening first. If the customers get a feeling that they are not being heard, it can lead to a negative experience.
Advice: Your customers like to feel understood, supported by the brand they approach and respected throughout the conversation. Make sure you focus on accomplishing these objectives throughout the conversation.
2. Never Give up on Being Positive During the Conversation
Positive attitude is a must to assure your customers that the solution is on the way for them.
That's why it is important that you sound happy during the conversations. If you sound dull, they will likely get the feeling that you're not as invested in the conversation as they are.
Here's how you can sound positive during your conversation.
Use positive language like "I'm sure there's a way out for this problem, let me check with the team." or "I believe that's a mistake at our end, let me find the best possible solution for you here."
Cross check and verify your canned responses to ensure they don't sound automated or dull. Create happy or personalized canned responses.
Advice: Avoid using negative phrases like "no" or "That's not possible". You end up lowering the morale of your customers in your brand. Think of spreading optimism among your customers and work towards an appropriate solution they'd agree with.
3. Do Not Lose Your Patience with Irate Customers
One of the crucial customer service improvement tips you need to keep in mind is to keep your calm with customers no matter what.
You're likely to come across customers who are confused, angry, abusive and upset. Let's not forget impatient customers in the list. They can end up asking questions that don't relate or may ask for assurance too many times. This is where your patience is likely to get tested. That's why it is important to understand that lashing out on customers is no option in such challenging situations.
Here's what you can do.
Understand the source that's making your customers angry, irritated or even confused.
Always remind yourself during the conversation that this conversation will end at one point and the customer's words aren't supposed to be taken to heart.
Advice: Being patient with difficult customers can be a challenge. But remember that taking every conversation too seriously will only hamper with your confidence level and positive attitude. Be pleasant and answer honestly to get through tough conversations.
---
Learn More: How to Handle Difficult Customers
---
4. Bring Clarity in Times of Confusion
Persuasion can only take place once you and the customer have a clarity on the issue. This is where you can use the process of elimination to get straight to the point.
Here's what you can do.
Never assume that your customers know about it or they 'read through' the terms and conditions. Explain to them the technical terms to understand what's their reaction afterwards and proceed further to offer the best possible solution to them.
Explain important information in chronological order and help them arrive at a decision faster.
Advice: Both customer and operators can be confused during an ongoing customer service conversation. No one's perfect after all. But here's what you can do. Help your operators stay on top of all customer service requests and avoid any confusion by creating a small product or service knowledge repository that they can refer to during an ongoing conversation.
Check Out: How to Build a Powerful Customer Service Knowledge Base
5. Respond Regularly to Social Media Customer Service Requests
Did you know that 83% of people expect companies to respond to a social media question or complaint within a day?
If you're using social media platforms like Twitter, Facebook or Instagram, make sure you respond to every feedback, request or service concern to maintain the engagement just like JetBlue does.
The company took their customer's side and responded by saying, "Oh no! That's not what we like to hear! Are all the TVs out on the plane or is it just yours?"
When the customer confirmed that it's just his TV, they replied saying "We always hate it when that happens. Send us a DM with your confirmation code to get you a credit for the non-working TV."
In a matter of 23 minutes, they were able to resolve the issue, exceed the customer's expectations and received a positive response.
Be prompt in responding to these customer service requests on your social media platforms as a lot of customers end up sharing their experience with others. When you resolve them on time, others too take a note of your prompt actions. This creates validity for your business and increases an inquisitive behavior in others who come across these social media posts.
Advice: When you find such complaints or concerns related to your product or service, be empathetic and try to relate their situation. Let the customer know that the solution is on its way. Only then will you be able to maintain a good relation with customers and those who come across these complaints.
---
Read More: The Do's and Don'ts of Excellent Customer Support on Social Media
---
6. Stop Jumping to Conclusion, Know Your Customer Better

Director of Marketing & CX at M4 Communications, Inc.
"Know who they are and what makes them tick. Understand their likes/dislikes, pains, and motivators. And, know what they expect of you."
It is important for all your operators to stop jumping on conclusions and focus on what your customers really want when they approach your brand. But here's the thing, your operators would need a few tools that help them understand the customers better. You can incorporate the following to improve your customer service and experience efforts.
a. Live Chat
You can use a live chat software to track visitor activities on your website and capture the needed data which can help your operators personalize the conversation with them. You can use features like pre-chat form to collect more detailed information such as which department will they prefer to connect with, what question they are likely to ask and more.
This gives your operators more time to know about the customer, what possible solution must be given and even gauge their moods if they fill out the question they need to ask. What's more, you can save this information in your CRM under customer account for future reference purposes.
b. Feedback Software
You can also use feedback tools like Qualaroo. It helps you trigger feedback forms at different stages of the customer's lifecycle and categorize those results on the emotional scale of joy, fear and anger. This is yet another way for your operators to understand your customers and refer to it when they finally have a conversation with a customer who's filled the feedback for your services before.
Advice: It is important to have the right set of tools to help you not just capture but store customer information. If you install a live chat, ensure that you integrate it with a CRM platform. This will help your operators to refer to that information when connecting with returning customers and get to know them better. Such an approach will help operators offer more informed solutions and create a good customer service experience.
7. Become an Active Listener
"Delighting customers is all about listening to them. If you really listen to and observe your customer throughout your relationship with them, place yourself in their shoes and see the experience through their eyes, you will build a long-lasting relationship that will survive the ups and downs of any relationship and produce genuine customer delight."
It is crucial for your customers to be heard during a conversation. If your actions show otherwise, then they are likely to get disgruntled. Understand that some of your customers would be more sensitive about not being heard than other customers. They may end up leaving bad reviews and demotivate other operators at the same time.
Here's what you can do.
Give the space to your customer to talk their mind.
Repeat what they've said to let them know that you're following what they're saying.
Let them know that you would have reacted in the same way if you had faced the same situation and accept the mistake.
Advice: Do not interrupt your customers when they are expressing. Give them the time to let it all out so they do not feel like they didn't get the time or attention to what they had to say.
8. First Prioritize Support Requests, then Automate
Another step towards improving your customer service is to prioritize your support requests and finally automate if the need be.
It is true that operators have to deal with multiple requests at the same time and the expectations of those multiple customers won't lower even the slightest bit. The most common expectation of those customers would be to get an instant response or solution to the question they've asked. This is where the operators are likely to face the biggest challenge as all support requests are important whether big or small.
Here's what you can do.
Understand the support request first and gauge if it is a frequently asked question or a technical question that may take time to resolve.
Push a useful URL or send a knowledge repository article in case it is a frequently asked question.
Use canned responses while having a conversation with other customers to keep the other conversations going.
Convert an ongoing chat into a ticket if the solution needs technical team's input and keep your customers informed when they can expect a solution.
Advice: You can integrate help desk and knowledge management tools to live chat software if it gives you the option to do so. If not, then look for tools that do. That is because it will become easier to respond to multiple requests and streamline them as per priority.
9. Be Open to Rough Feedback or Criticism
"Feedback helps drive top priorities and helps us to identify exceptional employees."
Feedback can be both positive and negative. However, your operators are likely to pick up cues on how to improve further from negative feedback. This is where you need to make sure that their morale doesn't fall. Let them know that there is nothing to feel offended about as they may even end up receiving rough feedback from customers with whom they adhered all the best practices of customer service.
Here's what you can do.
When you offer feedback to operators, let them know about both positive and negative statements the customers have made about the service they received. This would help you maintain the morale of your operators.
It's about helping your operators grow. Ask them to not take negative feedback personally. In case it does catch up to them, then ask them to take cues of their personal emotions and take deep breaths or a break to recollect themselves.
Advice: When you create feedback forms, ensure that you add fields where you ask the customer what they liked about their experience with your customer service team. This will help you know what your team is doing right and what they need to work on.
10. Always Think of Ways to Reach Out Customers Later
There are times when your operators are likely to miss out a few customers while managing other support requests. This is where you need to think of ways to improve customer experience tips that help your operators reach instantly or even later.
Here's what you can do.
Integrate a help desk tool to your support system to make sure no support request goes unanswered. Your missed chats or offline messages will convert into a support ticket that will be answered the moment an operator logs into the help desk system.
Advice: You need to get a help desk onboard which should integrate with your live chat and is equipped to collect support requests through social media platforms as well. That's because you will find a lot of requests or complaints on social media platforms like Twitter and Facebook. You need to make sure that they get addressed too.
11. Adapt to Changes Quickly
You can't be rigid when offering customer service to customers. You need to be quick to adapt to the changing situation and offer solutions as the conversation proceeds.
Here's what you can do.
Connect with operators who've either dealt with such situations or who've managed the same customer before. Tools like ProProfs Chat help you connect with other team members with features like operator-to-operator chat. This can help operators to adapt to the changing conversation, keep up with the customer and offer the possible solution.
Create a ticket of the ongoing conversation to make sure the customer receives the best possible solution for their support request. In case you aren't sure how to proceed on the support request further, create a ticket to make sure that it doesn't go unresolved and the customer receives a solution as per expectations.
Advice: Adapting to customer service situations requires a lot of practice. You need to cultivate the art of adapting to changing scenarios. Only then will you be able to respond promptly to customer pain points.
12. Never Back Off from Taking Ownership
It's important for your customers to see you taking responsibility when they are facing troubles with your product or service. You can't blame them when they expect you to take a step forward at taking the ownership of the situation.
Here's what you can do.
When a customer reaches out with a pain point, you can say something like "I'm really sorry to hear that. We apologize for the inconvenience caused." This is one way of taking ownership in a customer service scenario.
Take regular follow ups to show that you are taking the ownership of a certain situation. Your follow ups need to be proactive so that it becomes easier to come with tangible solutions faster.
Advice: Do not sound defensive and be more accepting of the situation your customers are in. Also avoid sounding rude during the conversations. Humbly accept that the brand is going to take full ownership of the situation and offer a solution that leaves them satisfied and encourages them to come back again.
13. Identify Common Challenges & Create a Repository
There are a lot of common customer service issues your operators come across every day. And rather than asking them to answer them manually every time, help them automate those solutions and become more productive during the process.
Here's what you can do.
Collect all commonly asked questions through chat transcripts and phone call records to formulate a knowledge base repository.
Integrate your knowledge repository with live chat to show all relevant questions related to a service or product page in the chat widget. This will reduce the support conversations and streamline the incoming requests for operators in real-time.
Advice: To create a good self-service repository for your customers, make sure yours has a search bar so that people can search other keywords relevant to their query and find answers in their chat widget.
---
Check Out: Self Service Customer Support – Everything You Need to Know
---
14. Find Ways to Educate Operators About Your Products & Services
No matter how long your operators have been a part of the customer support process, they still need to be trained as new service trends enter the market. That's not all. Sometimes newbies may handle a support request better than an already trained operator. This makes regular training sessions about your product and services all the more essential.
Here's what you can do.
Use chat transcripts to train operators. You can create pairs of new and old operators for role playing sessions. You can give them scenarios where the operators haven't performed well. This will give both new and old operators an idea about how they could have managed the situation or can be dealt in future.
Establish employee expectations about your products and services so they do not promise to over deliver to customers during a customer service conversation.
Create learning tutorials that you can create on the basis of their performances. These online tutorials should be such that they can always revisit if they'd like to refer to a point or simply refresh their memories.
Advice: Learning is a continuous process. That's why you need to make sure that their training material is updated regularly with latest issues faced or on the basis of their current performance.
---
Get: The Complete Customer Service Training Guide
---
15. Build More Personalized, Proactive Experiences for Customers

Customer Service Trainer
"If you want to delight your customers, you have to be proactive and learn about their unexpressed needs. When you personalize the service, the customer feels important and acknowledged as a human being."
Finally, your operators should also focus on creating a personalized, yet proactive experience for your customers. By proactive we mean that the operators need to reach out to customers with an answer before they do.
Here's what you can do.
Monitor visitor activity on your website to understand if they're stuck on a page or need help. If that's the case, then your operators can initiate a chat through features like chat greetings and extend help to visitors who've been on a page for long.
To personalize support, you need to know your customers better. Use details collected via real-time monitoring or pre-chat form to know your visitors better and personalize their support experience accordingly.
Advice: When you approach your visitors, do not make assumptions about why they're stuck. Start a conversation by saying, "Hey, you've been here for long. Is there something I can help you with?" Such a statement would encourage the visitor to explain the problem and enable the operator to come up with a solution faster.
---
Read More: What is Proactive Customer Service and How to Implement It
---
16. Strengthen Customer Service Skills
You also need to work on improving customer service skills of your support agents to build an excellent experience for your customers. If you're wondering how to improve customer service skills of your agents, then you can start with the following tips.
Here's what you can do.
Your agents can start with working on their persuasion skills so they can convert buyer curiosity into a purchase
Your agents should be more attentive during the conversations with the customers
Your agents need to work on being more patient with customers who throw tantrums or aren't clear with what they want
Your agents should avoid as many escalations as possible to resolve questions faster and help customers leave with a solution in real-time
Your agents should work towards building skills for different channels they use to offer support to your customers
Advice: It is important to schedule workshops on a regular basis to strengthen your agent's customer service skills. Therefore, make sure you schedule such workshops in every quarter. This way you'll be able to set a standard of service quality in front of your new and existing agents easily.
---
Learn: 31 Important Customer Service Skills
---
17. Set Measurable Objectives & Goals
It is important for you to set measurable objectives and goals for your agents to arrive at new customer service improvement ideas. To set measurable goals for your agents, you first need to identify the metrics that should be monitored to understand your current support performance. For this, you can refer to the following metrics.
Customer Satisfaction Score (CSAT)
Net Promoter Score (NPS)
Customer Effort Score (CES)
First Response Time (FRT)
First Contact Resolution Rate (FCR)
With the help of these metrics, you'll be able to set measurable goals that result in improved agent productivity, better satisfaction rate, increased sales, and more brand advocates. You need to consider the agent's ability when setting goals for them to avoid their burnouts too. This is one way for you to understand how customer service can be improved.
Advice: When setting goals for agents, you also need to look into strategies that help you implement your customer service goals efficiently. Think about skill set changes or ways in which customers remain engaged with your agents during the support call or chat. At the end of the day, successful implementation of these goals would mean successful implementation of ideas for improving customer service.
---
Learn: How to Set Measurable Customer Service Goals for Your Team
---
18. Provide Regular Customer Service Training
If you're still questioning how to provide good customer services, then regular customer service training. With regular training of your support representatives, it'll be easier for your agents to find a comfortable space even during rough times and still build an experience as per customer's expectations.
When you prepare a customer service training program, you need to work towards every aspect that helps your agents understand different ways to improve customer service. These aspects should cover:
Product training
Training for support tools
Training for being empathetic, positive and being open to feedback
Advice: To help your agents understand how to get better at customer service, regular training sessions are important. These sessions should be inclusive internal team discussions, roadblocks each agent came across when managing support requests and different customer personas they dealt with to help each other get better at tackling unexpected support issues.
19. Use of Customer Service Tools
To get your customer service improvement plan in place, you need the right set of customer service tools in place. These tools should help your agents offer instant solutions to customers as per their expectations. You can include the following tools in their customer support suite to help them build a good experience for your customers in need of help.
Live Chat Software – A live chat software can help your business to help your operators connect and engage with your customers faster and resolve their queries faster.
Help Desk Software – A help desk ticketing system will allow your team to track and manage all incoming support emails from one dashboard. This way they can avoid missing out on a support query and keep your customers satisfied.
Knowledge Base Software – A knowledge base system will enable your operators to reduce their support queries and burnout as customers can find answers to some of the frequently asked questions easily.
Advice: You can integrate your customer support tools and offer omnichannel support to your customers. A few tools like ProProfs Chat offer their users the option to integrate their native apps like knowledge base and help desk. You can try looking for something similar to create an omnichannel experience for your agents and customers at the same time.
20. Try Meeting First Contact Resolution
If you're still asking yourself "how can we improve customer service?", then you also need to work towards achieving first contact resolution with all your customers. This is where you try to resolve a customer's query in one go and no follow ups are required. If your operators manage to resolve most of the queries the first time a customer connects with them, then it becomes easier for you to:
Create a good impression on customers
See more returning customers for your business
Boost customer satisfaction and loyalty
Advice: To offer first contact resolution, make sure you have the right tools in place. You need tools that one, help you connect faster with customers like live chat and two be prepared to answer both frequently asked questions and technical questions.
Improve Your Customer Service Practices to Boost Satisfaction
If questions like "how to improve customer service" have been on your mind for long, then it is time for you to put them to rest. We've listed 20 tips for improving customer service in this blog that will help you.
You'll see tips that range from being open to criticism, understanding customers, keeping calm with irate customers to creating personalized customer service experiences for all. What's more, you'll come across a few measures under each tip to help your operators implement them for improving customer service.
Now that we've understood how to improve customer service with these 20 tips, let's take a look at some of the frequently asked questions below.
How to fix bad customer service?
Be patient and wait for your customers to get it all out of their systems. Active listening is the first step towards fixing bad customer service. Next, try to check if they've received your services previously. If yes, then consult the operator who managed their services or let him take over the chat. This way the customer would feel more comfortable and be more accepting of the solution provided.
What are the most important things in customer service?
There are a lot of factors that are important when offering support services to your customers, one of them being to understand your customer inside-out. Once you know your customer, it becomes easy for operators to proceed further and personalize the support experience. Besides this, being proactive is also one of the most important things to do when offering customer service.
How to handle customer complaints?
Well, there's no perfect way to handle customer complaints and it also depends on the situation you're in. If the customer is calm yet complaining about your service, it is easier to listen, repeat and come up with a solution that matches their expectations. But if you're dealing with an irate customer, then you need to be a little authoritative while explaining the solution and making sure that the conversation heat tones down a little.
How to become a better customer service representative?
You need to start with being patient, empathetic and becoming more adaptable with the current situation. You also need to be good at making the conversation clear, adhere to work ethics at the current place and acquire as much knowledge as possible of the products and services your company deals in.
Do you want a free Live Chat software?
We have the #1 Online Live Chat Software for instant customer support 24x7