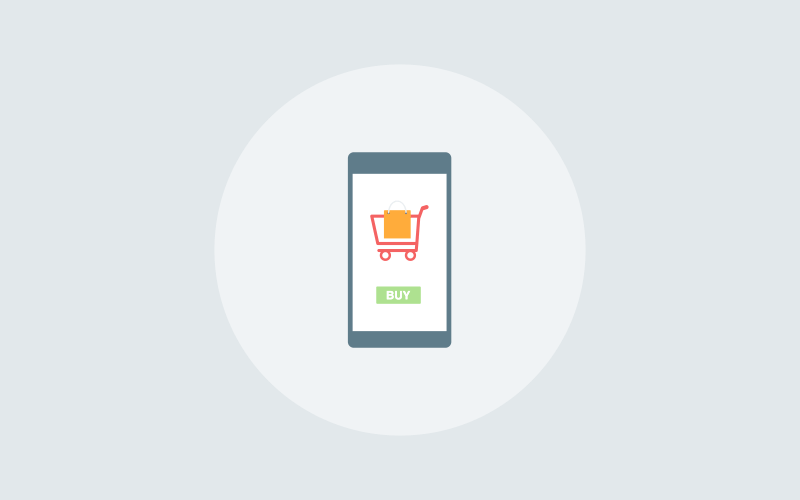 Shopping cart abandonment may sound as a pretty abstract concept to the people who've recently entered the world of e-commerce. However, this is a situation all online retailers experience on a daily basis, no matter how successful their businesses are.
Truth is, there are plenty of factors that causes cart abandonment. Every action that impacts purchases differs and comes with its own set of obstacles that makes the customers go away. To successfully deal with this issue, you have to find out where the problem appears in the first place.
In this post, we'll provide you with some great ways of combating shopping cart abandonment, but first, let's explain what it is all about.
Get rid of shopping cart abandonment – The e-commerce nightmare
Let's say you have to buy some groceries. You go to the supermarket, take a cart and put some products into it. At some point, with your cart half full, you see power rangers fighting against evil forces right there at the cash register. Your mind is blown, so you forget about the cart, approach the rangers in disbelief, watch the fight for a while and then leave the supermarket without buying anything.
What crazy stuff are we talking about? These weird things never happen in the real world, you may think.
Exactly. But it happens all the time in the online space, where your customers get distracted by some awesome ads, annoying pop-ups, or anything else that may come to your mind, including a trailer for the Power Rangers movie.
These situations usually leave you with an unfinished purchase (abandoned cart) which negatively affects your conversion rate and income both. That's why you should try out some of these nifty ideas ways to improve cart abandonment rates and ecommerce customer service.
1. Use email as a means of conversion
Let's face it –the visitors aren't likely to buy anything during their first visit to your online store, especially if something interrupts them. Accordingly, if you can't get their trust or money during the first visit, you should try to get their email addresses.
If you don't understand the importance of getting their email addresses, let's remind you that the email is the most direct way of getting in touch with potential customers and also the highest converting channel.
Statistics prove that 55% of potential customers leave an e-store within the first 15 seconds so don't hesitate to use a pop-up email promotion. However, make sure you provide some value for them. Only if you're offering them something in return, they'll feel like sharing their address.
These are some of the strategies which you can put to use are:
Discount offers
Products giveaways
Free premium memberships
2. Integrate Purchase Progress Indicator on Checkout Pages
You know that awesome thing showing you how many steps you are left with until the end of your purchase? Well, that thing is known as 'purchase progress indicator' and the fewer steps it includes, the more your customers will be likely to finish the purchase.
People engage in online purchase with the aim to save their time. If you show them you're thinking about their time by clearly and precisely showing them how close they are to the end of each purchase, they'll appreciate it. Apart from that, they'll also be motivated to continue the process until they've bought everything they need. On the other hand, if they know how much time they need for purchase, they won't hesitate too much about it.
Finally, remember this:
A purchase progress indicator that overwhelms your potential buyer with a large number of steps required is not a good indicator. Make sure the procedure doesn't have an excessive amount of steps and reduce it as much as you can.
---
Recommended Read: How To Choose The Best Live Chat Software for Your Business
---
3. Use the Numerous Perks of Online Live Chat Service
If you already have the live chat support active at your e-store, then you have a powerful weapon against the shopping cart abandonment. On the other hand, if you don't, these situations may be the right reasons for you to introduce the live chat help to your website. Let's see how you can curtail the cart abandonment rate by the use of chat support!
a) Live chat is a great way of creating a comprehensive support tool on as many pages as you need
Direct interaction of retailer and potential buyer during the purchase process may be a crucial factor for a successful purchase. By guiding the clients through this procedure, you're making sure the procedure will come to its end to the mutual satisfaction. When compared to the efficiency of email support or call center, live chat support covering entire e-store is definitely a more powerful and practical option for reduction of cart abandonment.
b) Live chat service lets you provide support specially tailored to a specific problem.
No matter whether you want to provide your visitors with the support related to a specific product, problem category, department, or anything else that comes to your mind, with live chat service, you can do so in a blink of an eye. You can create as many support groups as you want. This way, you can improve and personalize literally every procedure clients go through at your e-store, which will can only positively influence the conversion rate.
c) Live chat support with a visitor monitoring feature helps you look into areas that hamper a customer's journey on your website.
With a live chat support tool, you can identify the pages where your customers made an exit from your website. This will help you narrow down the causes that do not meet their expectations or hamper their journey with your brand online. Visitor monitoring also helps you view the time spent on a page and what other pages visitors browsed after landing on your website. This will help you understand whether they were able to find what they were looking for or not.
Recommended Read: Why an E-Commerce Store Needs Live Chat Software?
Conclusion
Long story short, there are three valuable means that can help you reduce the cart abandonment, depending on the phase when the visitors try to leave your e-store.
Email base is a great way of dealing with those customers that try to leave the website within the first 15 seconds. On the other hand, for those who stay there long enough to start the purchase, process indicator can be a handy tool.
Finally, being there for your customers from the very first moment they visit your site is a great way of preventing cart abandonment at any point. You can do so by the use of the efficient and comprehensive online live chat services. They usually offer a variety of different features, including instant connection with website visitors and leads capturing.
Do you want a free Live Chat software?
We have the #1 Online Live Chat Software for instant customer support 24x7