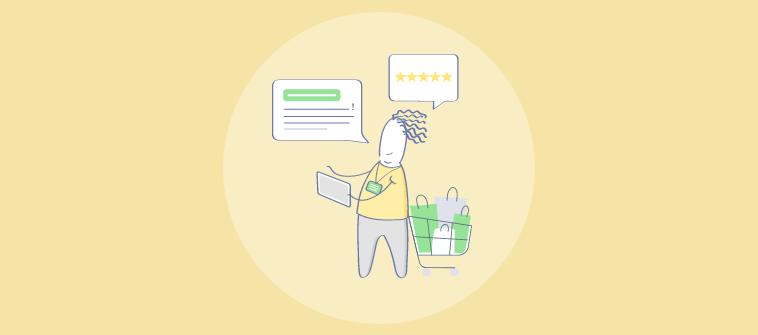 What is the best communication channel for your business?
Well, this one's a real head-scratcher!
Choosing the right communication platform is a common concern among business owners (and one that requires a fair amount of deliberation).
But don't worry. We are here to put things into perspective.
There are several digital communication channels for businesses to deliver well-timed responses. Two of the most popular out of these are live chat and messaging. Both these channels enable you to answer customer questions, deliver support solutions, and boost engagement. While live chat is an adaptable way of reaching customers through a business website or app, messaging has long been a reliable channel for communicating with clients throughout the customer journey.
But is there a way to determine which of the two would work best for you?
We answer this question in detail in this live chat vs messaging comparative guide. Let's examine the key differences between live chat and messaging to find the right choice for your business. However, before we delve deeper into the differences, let's try to understand why this comparison matters.
Why Worry About Live Chat vs Messaging?
Customer needs and preferences are ever-evolving.
To meet and exceed customer expectations, you must keep up with their dynamic needs and deliver satisfactory experiences on channels that customers prefer.
Did you know:
Only 14% of customers are happy with the business communication offered to them.
This is a worrying figure, especially if you are undecided about communication channels.
Exploring messaging vs live chat in detail can help you deploy the more effective channel. This can improve your communication strategy and enable you to keep customers satisfied.
Live chat can be accessed from within your website and app, meaning that customers do not have to leave the page to get their questions answered. However, they expect immediate answers to their questions, and long response times can result in them leaving the chat altogether.
On the other hand, the primary benefit of using messaging for communication is that it does not require agents to be available 24/7 to respond to customers. It gives both participants more time and lets them respond whenever it suits them. Moreover, live chat is session-based, whereas messaging lets you track conversation threads to deliver more targeted and relevant information.
Simply put-
Live chat is ideal for instant resolution while messaging can be deployed for less urgent conversations.
What Is Live Chat?
Live chat for businesses is real-time customer communication that instantaneously addresses their needs and concerns. Using a live chat widget on your website or app lets you resolve customer queries promptly. It helps expedite customer service and works as a reliable alternative for customers that do not wish to seek phone support.
Live chat has become an inevitable component of any business website, mainly because customers get their questions answered by a support agent in a jiffy.
Integrating live chat on your website presents a range of benefits, including:
Automation using a custom chatbot
Canned responses
Intelligent chat routing
Personalized chat greetings
Operator performance tracking with reports
Owing to these advantages, 73% of customers place live chat as the most satisfactory channel for business communication, and 63% of customers are likely to return to a website offering live chat.
---
Read More: What Is Live Chat Software?
---
What Is Messaging?
How often do you pick up and check your phone throughout the day?
For Americans, the average answer is a whopping 344 times!
Messaging can help you leverage this to your advantage.
Messages are a form of asynchronous communication that does not necessarily require to be delivered in real time. Some examples of messaging channels include SMS, Facebook messenger, WhatsApp, Twitter direct messages, Apple messages, etc. Messaging makes it easier to revisit conversation history and is a far more flexible solution for both participants.
It has the following advantages:
Highly accessible form of connecting remotely
Track conversation history to deliver more personalized interactions
Receive push notifications as soon as you get a response
Users do not require to keep the chat window open to keep the conversation going
The interactions are not too expensive
Continue conversations across devices
Connect with multiple customers simultaneously
How to Choose Between Live Chat & Messaging?
Live chat and messaging are both highly popular communication channels. However, both these channels have their own advantages and shortcomings that should be considered when choosing between the two.
Here are some factors that set them apart and can help you understand more about live chat vs messaging.
1. Immediate Answers
Customers are not likely to wait around for long for you to respond.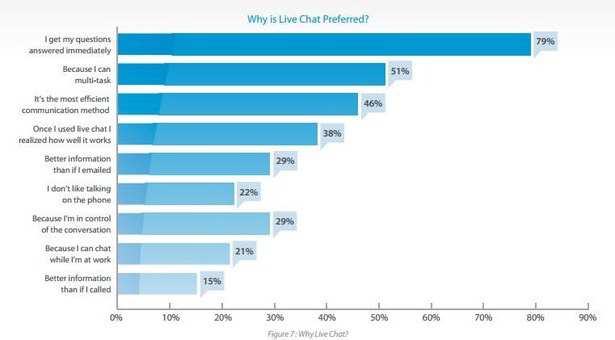 This can be substantiated by the fact that 79% of customers prefer live chat solely because of the immediacy it offers. Therefore, if you are looking for a platform that lets you respond to customers almost instantly, live chat is the one to go for.
2. Multiple Devices
A major difference between live chat message vs text messages is cross-device compatibility. Messaging lets your agents connect with customers across devices without the customers having to repeat the same information over and over again, contributing to an improved customer experience.
In opposition, live chat does not keep your conversations synchronized across devices. This means that a customer cannot continue an ongoing conversation on a mobile app from their desktop, should they feel the need to do so.
3. Asynchronous Loading
Messaging is asynchronous. This means that you can keep the conversation going, whether or not the customer and agents are available at the same time.
On the other hand, the chat operator and the customer have to be active in the chat window simultaneously for live chat. If one of them exits, the conversation ends right there. If the customer's queries are not resolved, or the chat times out, they would have to start a new conversation and repeat their issue to the new operator.
4. Round-the-Clock availability
Both live chat and messaging can be used to deliver round-the-clock customer engagement.
Live chat is more resource intensive and requires you to either set up automated chatbots or have support representatives available 24/7. In contrast, messages can be responded to based on resource availability without customers having to be a part of a waiting queue.
5. Advanced Targeting
Live chat can be set up to target the most relevant customers. For instance, you can deliver a live chat greeting such as "Would you like to know more about our pricing?" to a visitor browsing your pricing page. Targeting can let you bring in more qualified prospects and deliver personalized solutions to existing customers. However, such advanced targeting options are not available for messaging.
6. Notifications
Another point of comparison for chat vs messaging is the notification delivery system. Messaging provides push notifications whenever customers or agents reply. This means that the participants do not have to sit around with the chat window open and wait for a message, as is the case with live chat. They can continue to do other activities and get notified as soon as a message arrives.
7. Reporting
Since live chat is session-based, tracking and analyzing its outcomes is far easier. You can easily track metrics for individual sessions and generate reports to identify trends and discover areas of improvement. On the other hand, messaging have much longer conversations stretched over weeks or even months. They also do not have well-defined endpoints, which makes it difficult to track customer engagement and satisfaction levels.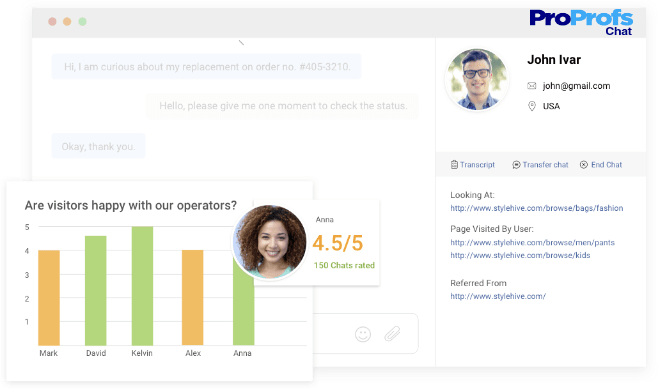 Live Chat vs Messaging- Which One Takes It Home?
Microsoft's Global State of Customer Service reports states that 15% of customers ideally prefer live chat over 3% of customers that prefer messaging.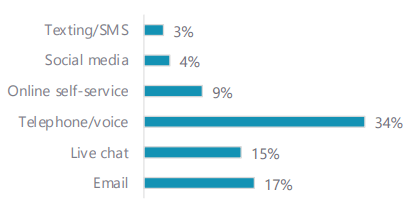 However, the best way to resolve the live chat vs messaging debate for your business is to focus on the needs of your customer base. While live chat and messaging may seem closely linked initially, both offer unique propositions that can be chosen based on your business use case. Also, consider your resource availability, budget, and the pain points of your team members when selecting between these channels.
Should you choose to go with live chat, make sure to go with a powerful live chat software that lets you delight customers with instant and automated communication.
Do you want a free Live Chat software?
We have the #1 Online Live Chat Software for instant customer support 24x7