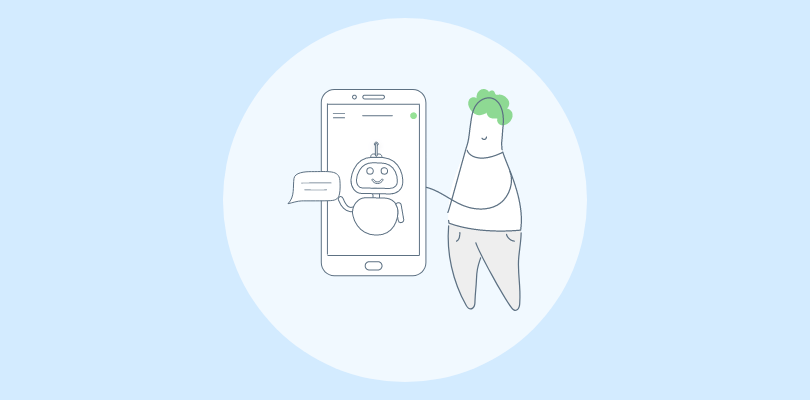 As of 2023, Android stands tall with an impressive market share of 70.8 percent, reaffirming its dominant position as the world's leading mobile operating system. And so, missing out on Android users isn't an option anymore.
Android chatbots, in particular, have become indispensable if you want to take advantage of this extensive customer base.
As someone who has spent years navigating the ever-changing world of customer support, I can attest to the transformative power of chatbots for Android. Through extensive research and personal experience, I've compiled a list of the 10 best Android chatbots in 2023.
So, without further ado, let's have a sneak peek into the 10 best chatbot apps for Android.
| Android Chatbot | Best For | Plan |
| --- | --- | --- |
| ProProfs Chat | Customization and chatbot training | Forever-free for a single operator. Paid plan starts at $19.99/operator/month. |
| Zendesk | Lead generation | Starts at $55/agent/month. |
| Drift | NLP (Natural Language Processing) | Starts at $2500/month. |
| Tidio | Plug-n-Play templates | Free plan available. Paid plan starts at $29/month. |
| Manychat | Facebook messenger | Free plan available. Paid plan starts at $15/month. |
| Wati | Whatsapp Outreach | Starts at $30.51/month. |
| Chatfuel | Facebook and Instagram | Free plan available. Paid plan starts at $15/month. |
| Appy Pie | User-friendly interface | Starts at $3.5/bot/month. |
| Comm100 | Voice-based interactions | Starts at ($29-$49)/month. |
| Intercom | Resolving bulk inquiries | Starts at $74/month. |
Top Android Chatbots in 2023
Creating this list was no easy feat, but I've spared no effort to provide you with the most reliable and thoroughly tested options. I've personally used the majority of these tools throughout my professional career.
However, I haven't limited myself to just my own experiences. Some of these tools come highly recommended by colleagues in my industry and reputable customer review sites. Let's dive into the 10 best chatbot apps for Android:
Best for Customization and Chatbot Training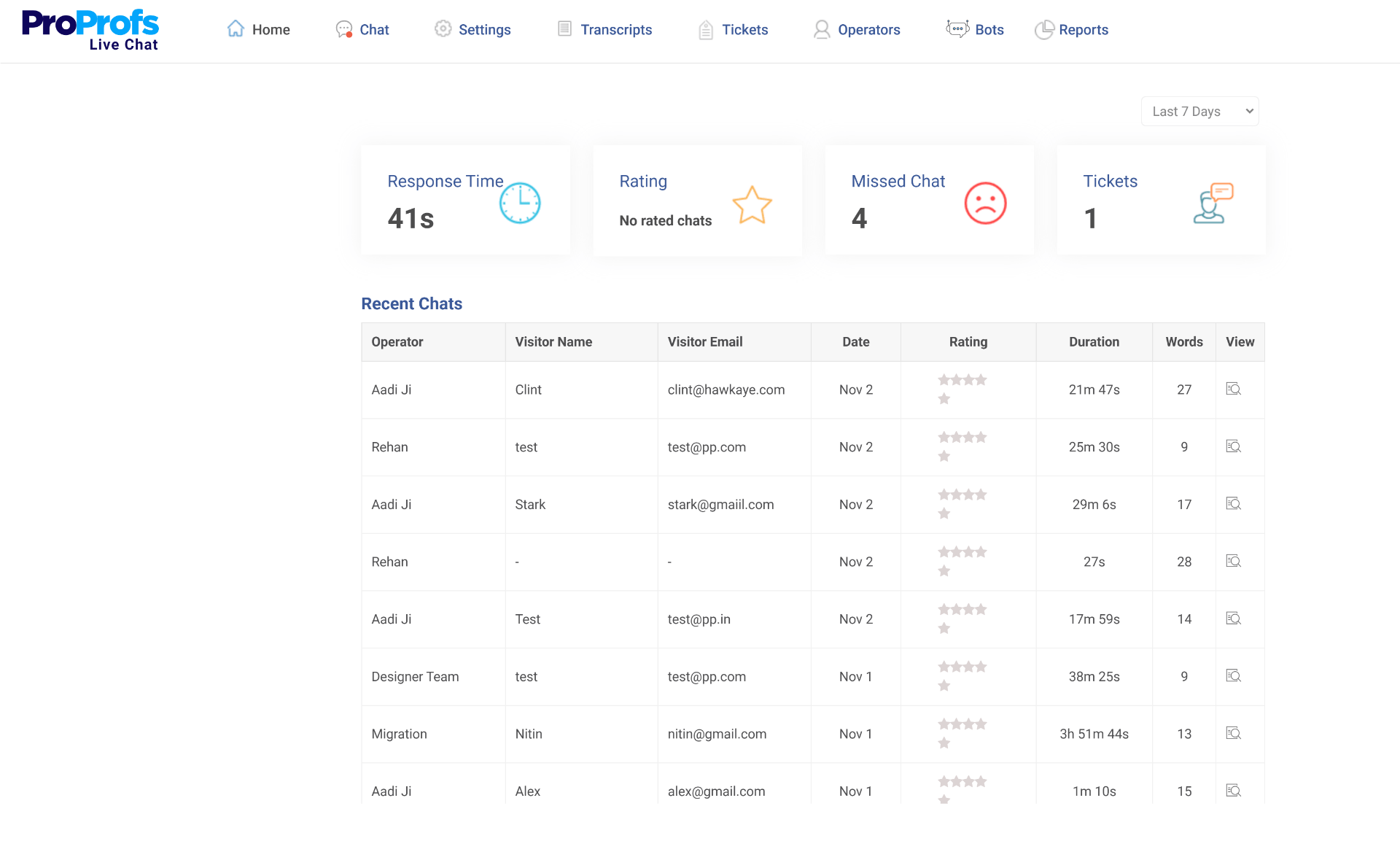 I'm currently using ProProfs Chat, and there's a good reason it occupies the top spot on this list. I love how easy it is to create and customize this chatbot for my Android app, website, and social media channels.
This chatbot tool lets me provide 24/7 support, answer FAQs, collect feedback, book appointments, process orders, and do so much more. I can chat with my customers in real-time using text, audio, and video. It also supports co-browsing, file transfer, and auto-translation.
The platform's native integration with ProProfs Knowledge Base allows me to create and share self-help articles, guides, manuals, and FAQs with my customers.
The best part is I can train my chatbots with keywords, synonyms, phrases, and fallback messages to improve their accuracy and performance. And when it comes to analyzing the chatbot performance, the bot performance reports always come in handy.
What you'll like
Drag-and-drop builder to create conversation flows.
Lead qualification based on multiple-choice and open-response questions.
Intelligent chat routing to human agents when needed.
Ready-to-use templates for lead generation, sales, customer support, ticketing, etc.
Seamless integration with ProProfs Help Desk to automate ticket creation.
What you may not like
Frequent updates on the AI chatbot can get overwhelming for new users.
The free plan is limited to a single operator.
Pricing: Forever free for a single operator. Live chat pricing for a team plan starts at $19.99/agent/month.
Best for Lead Generation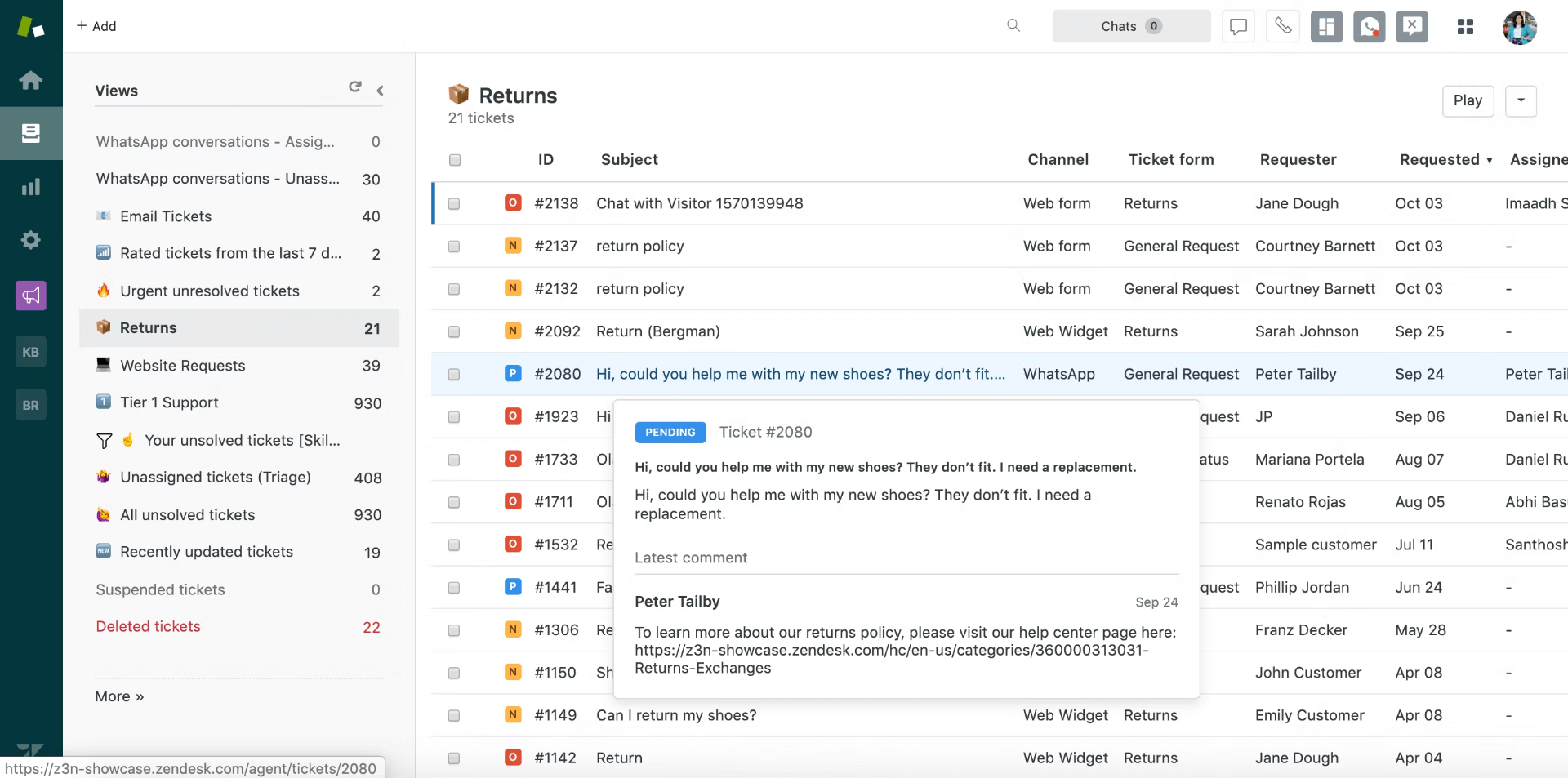 Zendesk is one of the best chatbots for Android that offers a chatbot solution called Zendesk Bot. I have used this chatbot before and found it very effective for generating leads and qualifying prospects on my website or app.
The Zendesk bot helped me answer common questions instantly, reduce support tickets, and improve customer satisfaction. It also integrates with Zendesk Support Suite, which includes live chat, email, phone, social media, self-service, and analytics tools.
The best part is that it's AI and NLP-powered to provide intelligent and conversational responses to user queries. I could also monitor and measure the performance of my chatbot using Zendesk's reports and dashboards.
What you'll like
AI-powered automation for quick issue resolution and ticket creation.
Detailed customer profiles for personalized support interactions.
Integration with platforms like HubSpot, Salesforce, Slack, and Shopify.
Real-time analytics and reporting to track your chatbot performance.
Multi-channel communication options for reaching customers where they are.
What you may not like
Complex setup and configuration process.
Limited flexibility in designing chatbot conversations.
Pricing: Starts at $55/month.
Also Read: Top 10 Zendesk Alternatives For Customer Support
Best for NLP (Natural Language Processing)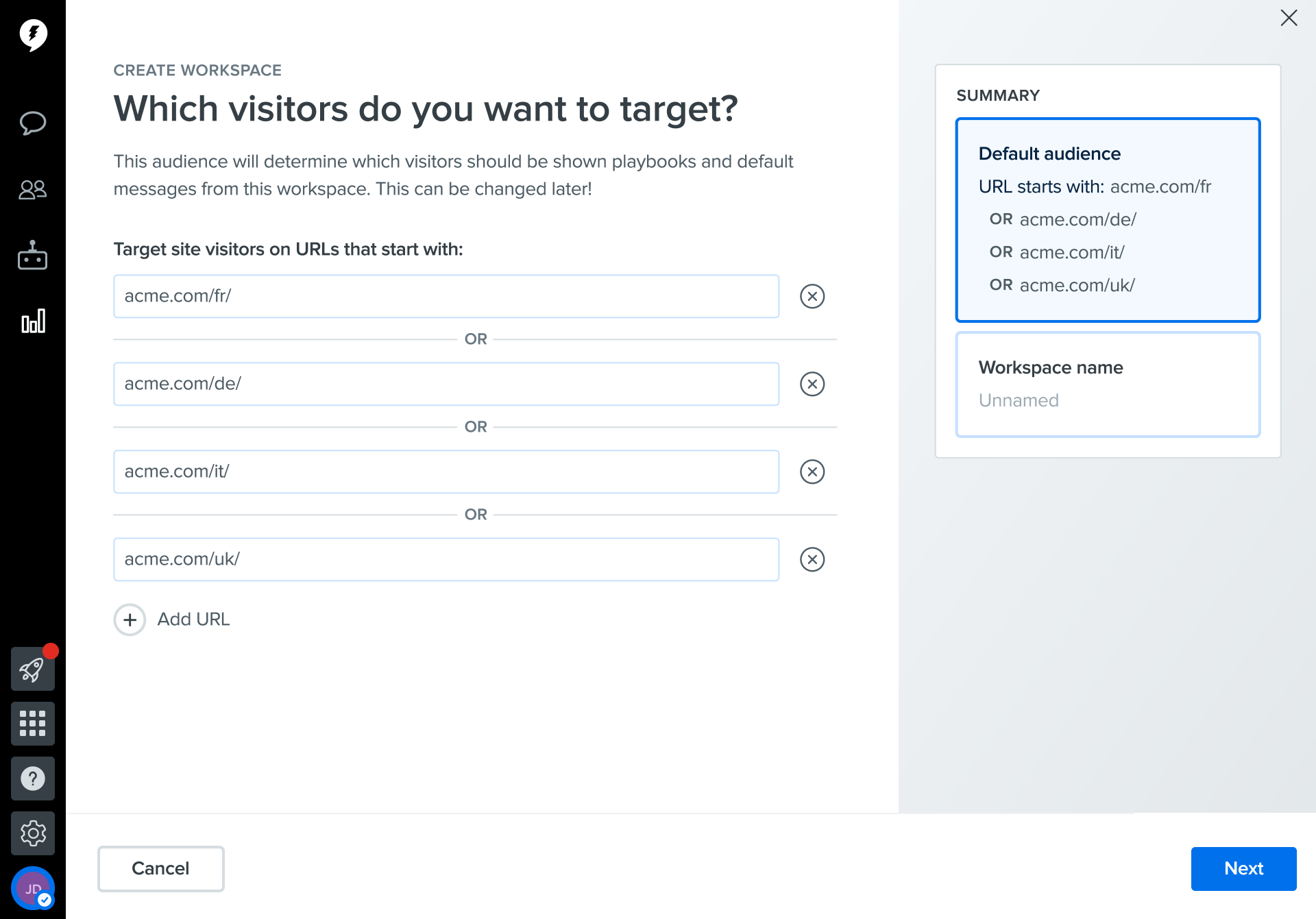 Having personally used this powerful tool, I recommend it to businesses looking to enhance customer support and engagement. Drift Chatbot seamlessly integrates with your website, becoming a virtual extension of your team.
What sets Drift apart is its natural language processing capabilities, allowing it to engage with website visitors in a conversational and human-like manner. It's not just a static chatbox; it's an intelligent assistant capable of answering queries, qualifying leads, and even scheduling appointments.
One of my favorite features is its lead-generation prowess. Drift captures valuable visitor information and routes hot leads straight to your sales team in real time. Plus, the user-friendly interface and customizable options make it easy to set up and tailor it to your needs.
What you'll like
Conversational marketing features to engage and nurture leads.
AI-driven lead scoring for prioritizing high-potential prospects.
Real-time sales alerts for immediate follow-up on hot leads.
Chat-to-email functionality for ongoing communication.
Automated meeting scheduling to streamline appointment booking.
What you may not like
Requires constant monitoring to maintain accurate chatbot responses.
Higher pricing for access to essential features like lead routing.
Pricing: Starts at $2500/month.
Also Read: Best Drift Alternatives for Your Business
Best for Plug-N-Play Templates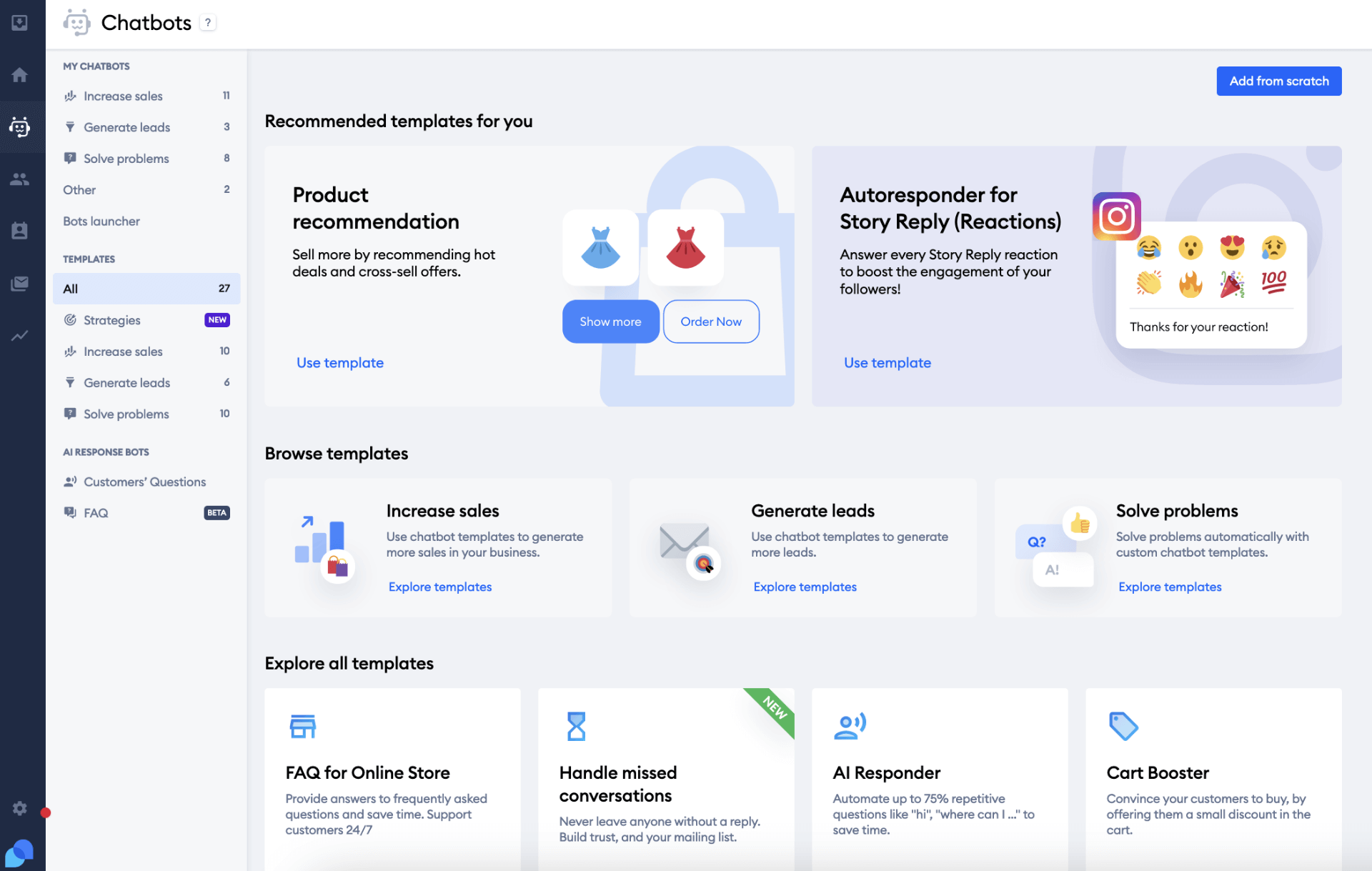 Tidio is a game-changer for businesses seeking to streamline operations and boost customer engagement. One of the best features is its extensive library of plug-and-play templates, making it easy to personalize the user interface.
With Tidio, my customers could place orders directly within the chat widget, receive real-time status updates, and enjoy exclusive discounts.
Moreover, this AI-powered chatbot (Lyro) could automatically answer most of my customer questions, delivering quick and accurate responses about product availability, shipping policies, returns, and more. This feature not only helped me improve customer satisfaction but also freed up my support team's valuable time.
What you'll like
Lyro Connect to integrate the chatbot with your help desk solution.
Real-time visitor tracking and user segmentation.
Conversation history for personalized customer experience.
Email and messenger integrations for consistent communication.
What you may not like
Does not have a built-in knowledge base feature to create and share self-help resources.
Does not offer much flexibility and control over the design and behavior of your chatbot.
Pricing: Free plan available (limited to 100 chatbot triggers). Paid plan starts at $29/month.
Also Read: Top 11 Tidio Live Chat Alternatives & Competitors
Best for Facebook Messenger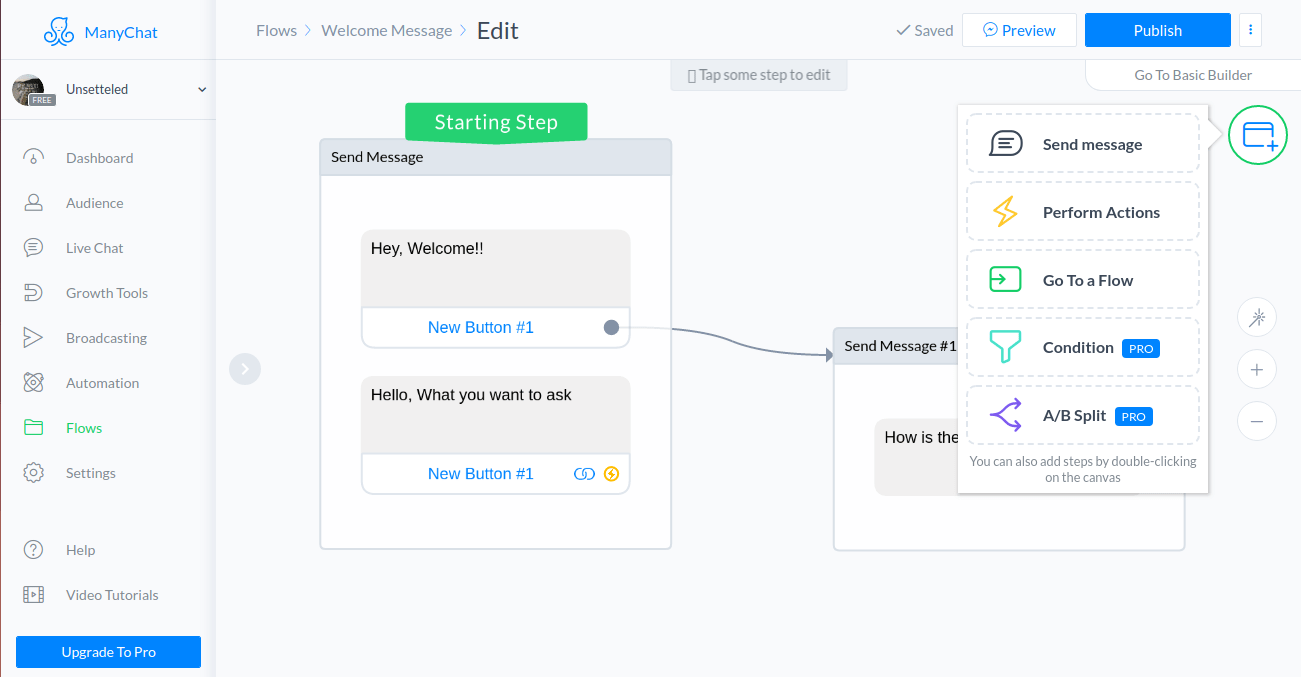 Manychat comes highly recommended by my peers who've had success with this tool. As the leading Instagram and Facebook Messenger chatbot, it has proven to be an excellent asset for automating customer interactions and enhancing overall satisfaction.
It excels at crafting personalized experiences that convert potential customers and foster lasting relationships through tailored content.
With impressive statistics like open and click-through rates, this chatbot for Android consistently outperforms other communication channels. Whether it's lead qualification, appointment booking, order status updates, or customer inquiries, Manychat seamlessly covers all aspects of the customer journey.
Manychat's unique ability to amplify the effectiveness of Facebook Ads, reduce acquisition costs, and turn comments into revenue has earned it a strong reputation among industry professionals. The intuitive interface requires no coding skills, making it accessible to marketers of all levels of expertise.
What you'll like
Visual chatbot builder for easy customization.
Automated drip campaigns for lead nurturing.
Interactive surveys and quizzes to engage users.
AI-powered responses for personalized interactions.
Multilingual support for global reach.
What you may not like
It only supports three social media platforms: Facebook Messenger, Instagram DMs, and WhatsApp.
Limited analytics and reporting features in lower-tier plans.
Pricing: Free plan available (limited to 1000 contacts). Paid plan starts at $15/month.
Best for Whatsapp Outreach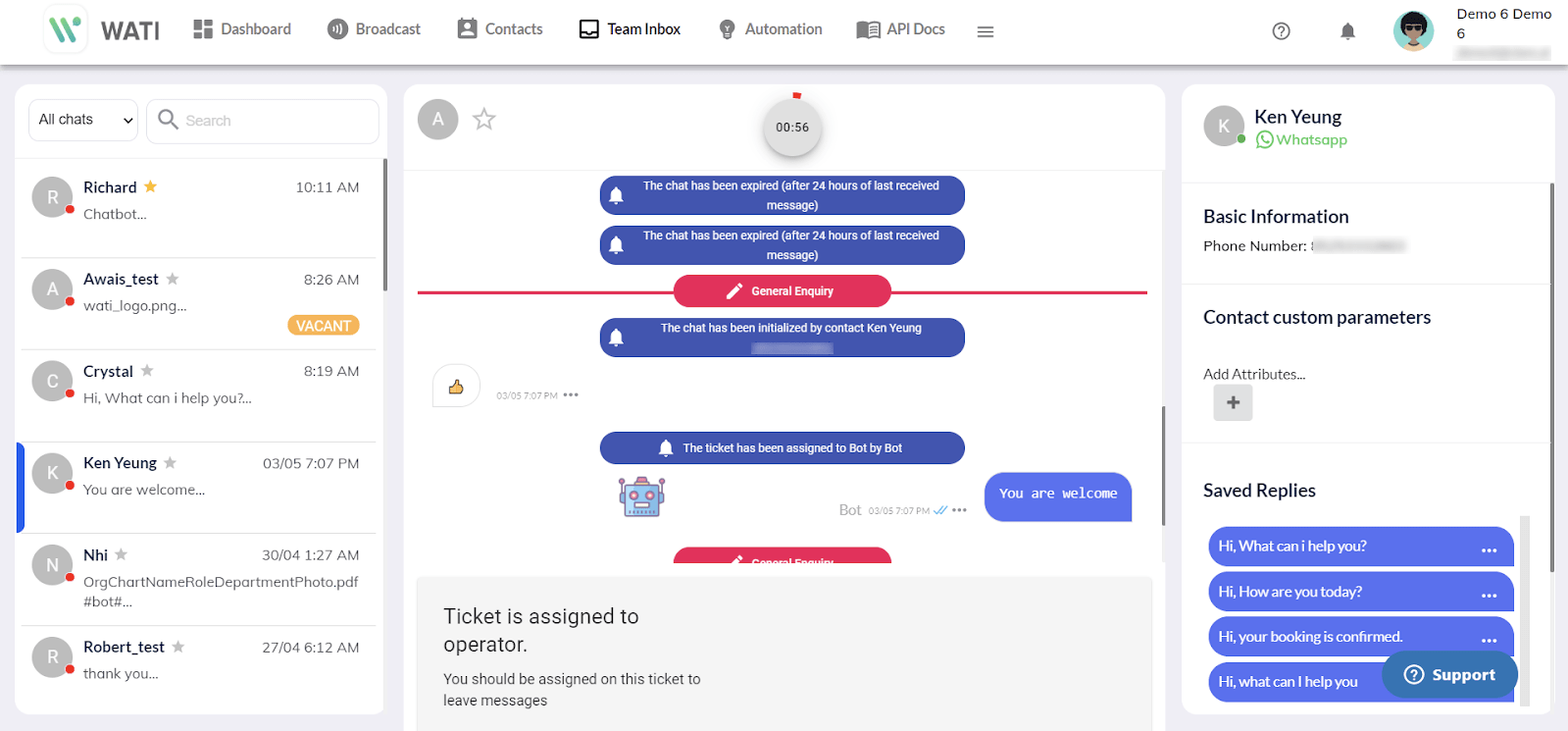 This Android chatbot was my companion for a while, and I can confidently endorse it as a transformative tool for streamlining customer interactions. Wati's chatbot is a must-have solution across various industries, including education, healthcare, marketing, sales, and support.
I used Wati's chatbot for my online store and was amazed by the results. It helped me connect with my visitors, answer their queries, and guide them to the products they sought. I could also collect valuable customer feedback and insights, which helped me improve my business.
The biggest highlight of this tool is its ability to facilitate purchases via WhatsApp, offering customers a convenient and familiar platform. The broadcast communication feature ensures that your messages reach your audience effectively, making outreach easier.
This tool's no-code capabilities enabled me to easily create automated chatbots that efficiently handle routine inquiries on a large scale. It not only enhanced efficiency but also ensured prompt responses to customer queries.
What you'll like
A shared team inbox to manage all your WhatsApp conversations in one place.
Pre-built native integration with tools like Google Sheets, HubSpot, and Zapier.
Multiple metrics include chat volume, response time, satisfaction rate, feedback ratings, and conversion rate.
Customer segmentation based on behavior, preferences, location, industry, and company size.
What you may not like
Pricing can be expensive for businesses with a large number of contacts.
Advanced customization of chatbot interactions requires technical expertise.
Pricing: Starts at $30.51/month.
Best for Facebook and Instagram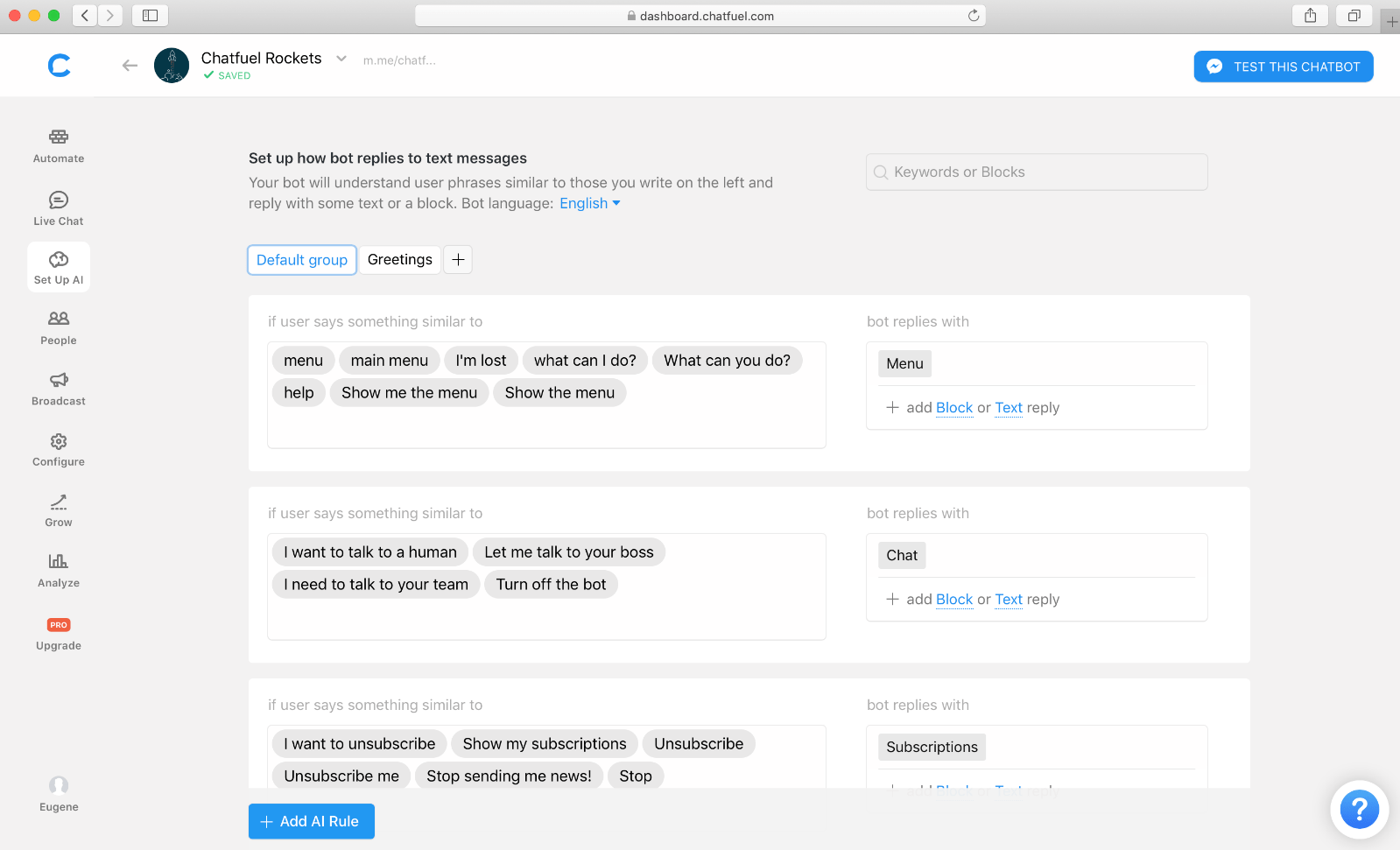 My experience with Chatfuel's chatbot platform has been nothing short of impressive. I have used it to build Android chatbots for Facebook Messenger, WhatsApp, and Instagram. I was amazed by how easy and intuitive it was. This tool provided templates, guides, and integrations to help me get started.
I used this tool to create chatbots that answer FAQs, provide product recommendations, collect feedback, and more. Chatfuel also trains its chatbots on NLP models to make them more human-like and engaging.
I could track and optimize my chatbot's performance with A/B testing and analytics. From automating customer support to boosting lead generation, this tool empowered my team to enhance customer interactions and streamline processes.
What you'll like
Visual flow builder for designing complex conversational flows.
Broadcast and drip campaigns for audience engagement.
Automated abandoned cart reminders, and re-engagement notifications.
Seamless integration with ChatGPT to enhance customer engagement.
Lead qualification based on predefined criteria.
What you may not like
The free plan includes Chatfuel's branding, which may not suit all businesses.
Limited natural language processing capabilities, leading to occasional misinterpretation of user queries.
Pricing: Free plan available (limited to 50 chats). Paid plan starts at $15/month.
Best for User-Friendly Interface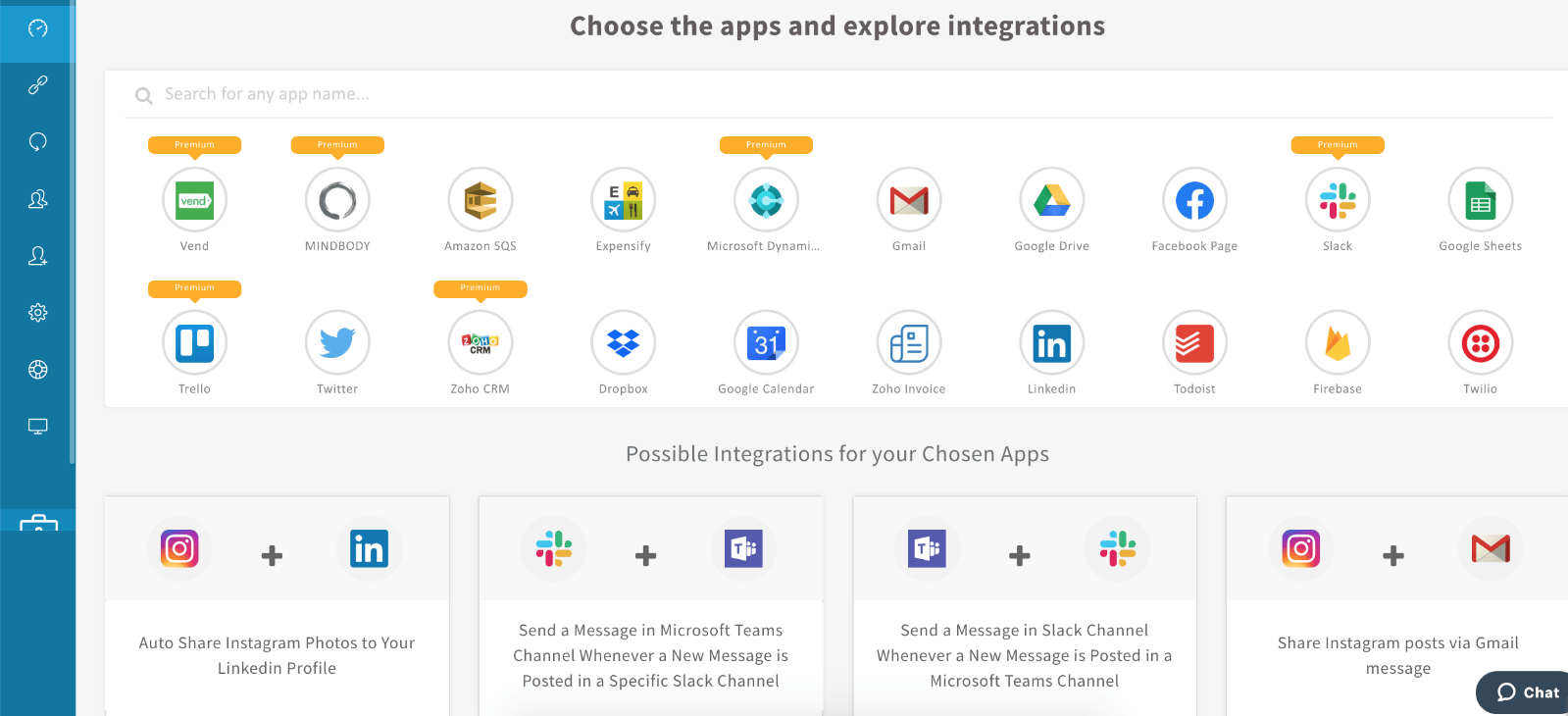 Appy Pie's chatbot has earned rave reviews from top customer review sites for its exceptional functionality and user-friendly interface. This cutting-edge tool seamlessly blends artificial intelligence with intuitive customization options, making it a good choice for businesses of all sizes.
With Appy Pie's chatbot for Android, you can effortlessly create a personalized and engaging conversational experience for your customers. Plus, you can use Appy Pie to develop apps for iOS, Fire OS, and other platforms.
Review sites consistently praise this chatbot for its robust analytics, enabling businesses to track and optimize their chatbot's performance. But wait, there's more: you can also use Appy Pie to monetize your apps with various methods such as ads, in-app purchases, and subscriptions.
What you'll like
No-code chatbot builder for quick and easy bot creation.
Cross-platform compatibility to reach users on various devices.
Integration with popular messaging platforms like Facebook Messenger.
Templates for multiple industries to kickstart chatbot development.
In-app chat and feedback collection for user engagement.
What you may not like
You can only use the no-code interface to build your apps or websites.
Its mobile app has a few bugs.
Pricing: Starts at $3.5/bot/month.
Best for Voice-Based Interactions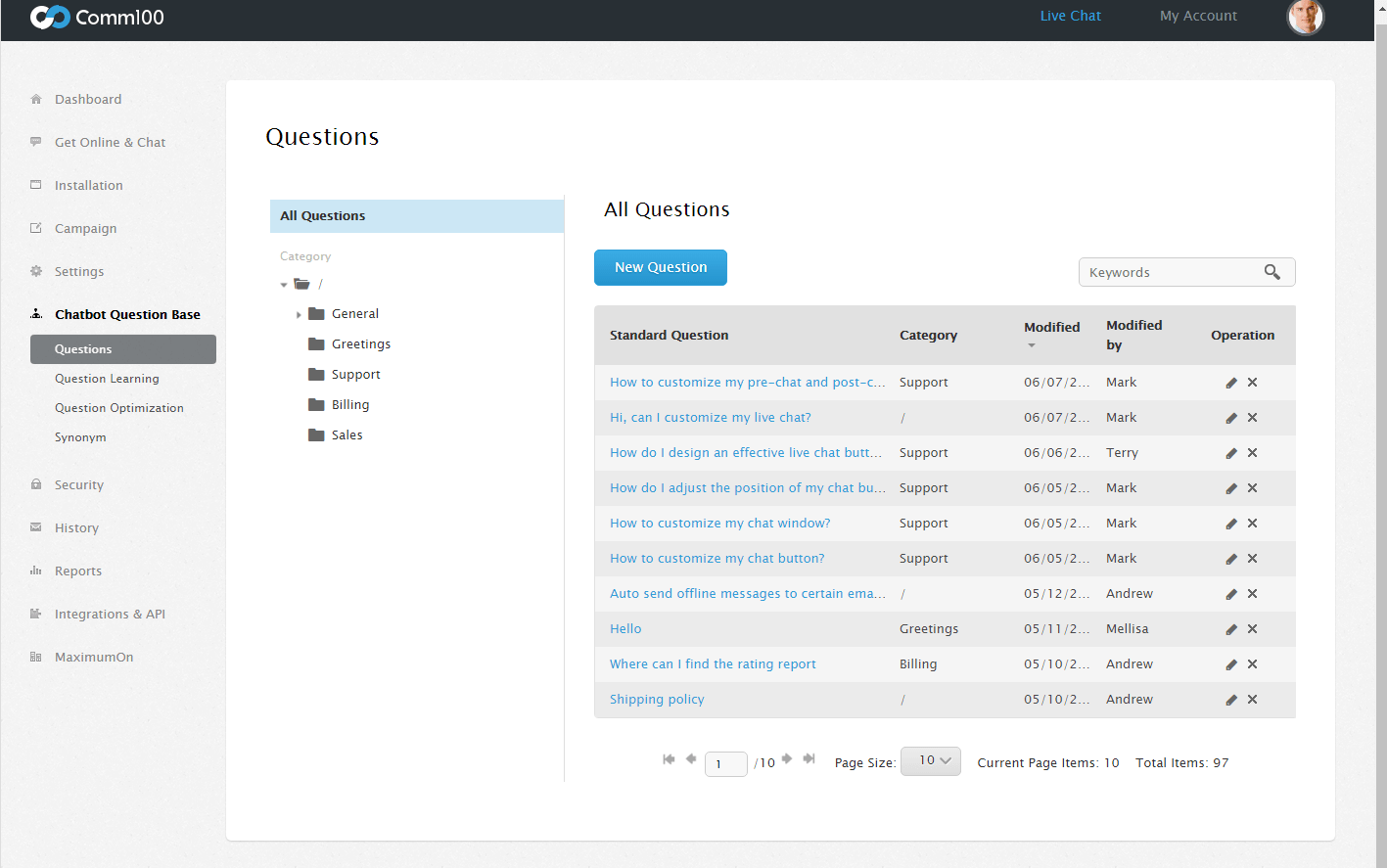 I tried the free trial for Comm100 Chatbot and used its paid plan briefly. Its integration with third-party platforms like Zendesk Live Chat is very useful. This chatbot for Android utilizes engines like IBM Watson to provide human-like interactions.
Comm100 offers a reporting suite that helped me effectively measure and optimize the chatbot's performance. And when it came to complex inquiries or VIP interactions, the bot seamlessly handed over the control to human agents.
This chatbot is an invaluable tool for automating routine tasks and offering round-the-clock support. The Voice Bot feature was also a boon, providing engaging support through speech across various channels.
Agent Assist, another impressive feature, aided my team in summarizing lengthy interactions and automating workflows, ultimately enhancing efficiency.
What you'll like
Integration with CRM and helpdesk systems for seamless support.
AI-powered chat routing for efficient issue resolution.
Proactive chat invitations based on user behavior.
Conditional logic to personalize customer interactions based on profile.
Advanced security features for protecting customer data and privacy.
What you may not like
No notification pop-ups for the customers when the chatbot sends a response.
Limited customization options for the chatbot design.
Pricing: Starts at ($29-$49)/month.
Best for Resolving Bulk Inquiries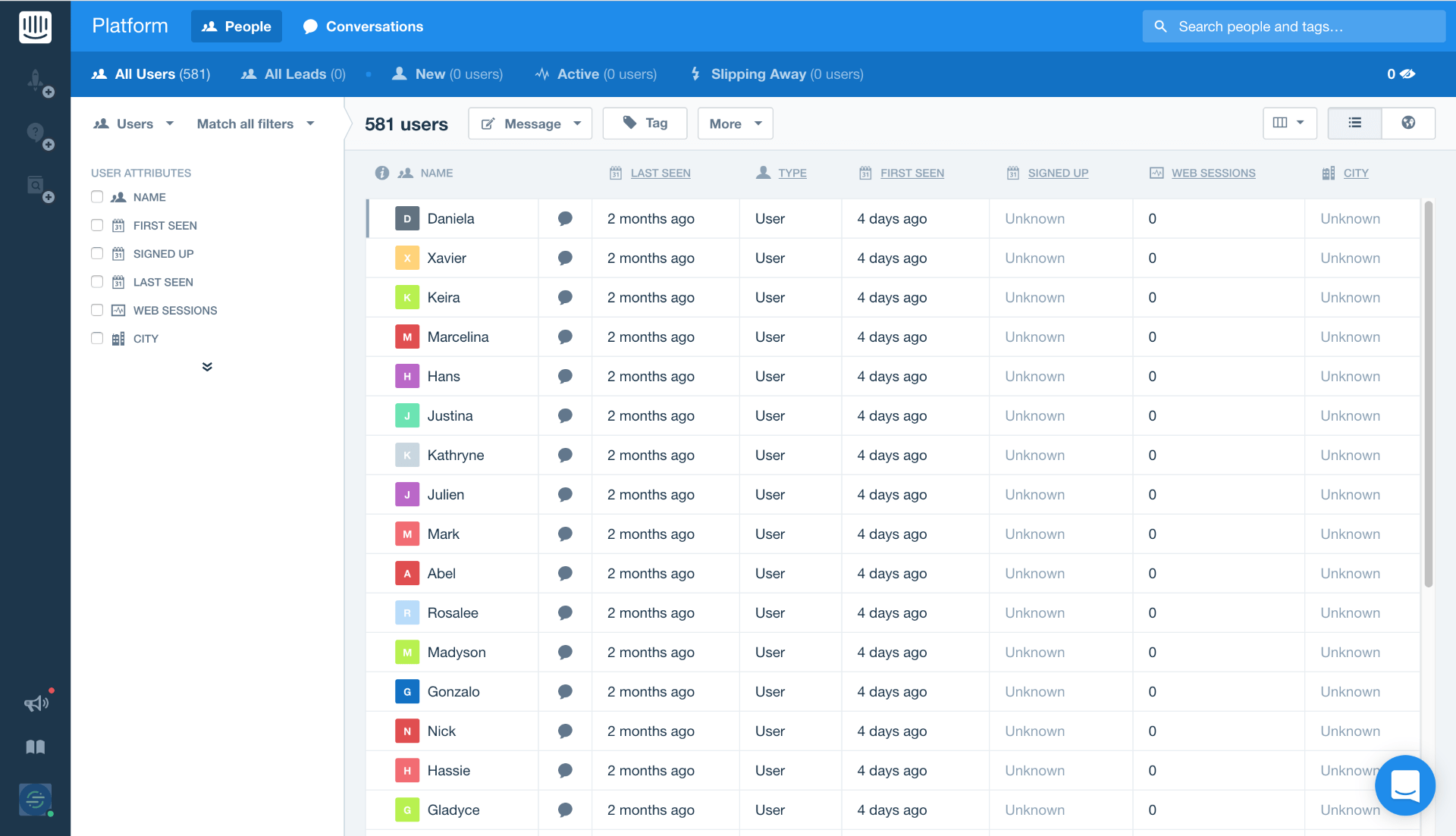 I've heard great things about Intercom's AI bot called Fin from my peers and had to try it myself. It relies on sophisticated AI language models to provide accurate and conversational answers, drawing solely from your support content.
What truly impressed me was its ability to resolve more than half of my customer support queries in the blink of an eye. Plus, its process of seamlessly involving human support whenever needed was smooth.
But that's not all; Intercom offered more. Its workflow builder empowered me to automate repetitive tasks efficiently. With no coding required, I could create customized customer journeys. They even had a treasure trove of pre-built templates to simplify common use cases.
What you'll like
Integration with knowledge bases for instant information retrieval.
Proactive engagement triggers based on user behavior.
Real-time user segmentation for targeted messaging.
Collaboration features for seamless communication within teams.
Multichannel messaging for reaching users on their preferred platforms.
What you may not like
Higher pricing compared to other chatbot solutions.
Steeper learning curve for configuring advanced automation and chatbot workflows.
Pricing: Starts at $74/month.
Find the Best Android Chatbot for Your Business
Selecting the best chatbot app for Android for your business is crucial to tap into the vast Android user base. After careful consideration of the Android chatbots available in 2023, I have narrowed down the recommended choices to three outstanding options:
Option A: ProProfs Chat
ProProfs Chat is an excellent option for businesses looking to automate their customer support process, from answering routine inquiries to qualifying leads. This AI-powered chatbot can turn your business into a lead-generation machine with its multiple-choice and open-response questions.
Option B: Tidio
When it comes to saving time and simplifying chatbot creation, Tidio is a valuable tool. With its extensive library of pre-built templates, you can swiftly craft your chatbot in minutes. You can also use this chatbot to automate your common customer queries.
Option C: Intercom
Intercom is a robust solution for efficiently handling large volumes of inquiries. It offers versatile automation features, collaborative tools, and multichannel messaging capabilities that streamline customer communication.
If I were to recommend my preferred choice from the list of tools I've provided, I would unequivocally endorse ProProfs Chat.
The platform allowed me to use it for free before committing to a purchase for my entire team. This way, I could assess its features and performance to see how it aligns with my business needs. The results I observed were nothing short of what ProProfs had promised.
If you want the same, you must try this forever-free Android chatbot!
Learn More About Android Chatbots
Q: What Is a chatbot app?
A chatbot app is a software application designed to interact with users through text-based or voice-based conversations, simulating human-like communication. These chatbots can be found on various platforms, including websites, messaging apps, and even standalone mobile applications.
Q: What are the five practical ways to use Android chatbots for your business?
Android chatbots can be incredibly useful for businesses in various ways:
Customer Support: Chatbots can respond instantly to customer queries, offering 24/7 support without human intervention.
Lead Generation: They can engage website visitors, collect information, and qualify leads, making it easier to convert prospects into customers.
Automated Sales: Chatbots can assist with product recommendations, handle transactions, and complete purchases directly within the chat, enhancing the sales process.
Appointment Scheduling: You can use chatbots to schedule appointments, meetings, and reservations, streamlining booking procedures.
Data Collection: Chatbots can gather valuable customer data, preferences, and feedback, helping you to tailor your products and services.
Q: How to add a chatbot to your Android app with ProProfs?
You can easily add a chatbot to your Android app using ProProfs Chat SDK. Here's the quickest way to do so: How to Add ProProfs Chat SDK to Your Android App
Q: Why do you need to add a chat widget to your Android app?
Adding a chat widget to your Android app offers several benefits:
AI chatbots can help automate several operational processes, such as lead generation and nurturing. This not only saves time but also promises efficiency in repetitive tasks.
Improves Customer Relations
Chatbots can improve customer relations by providing quick and personalized responses to customer queries by collecting data on customer preferences and behavior.
Widens Your Brand's Reach
Chatbots offer an efficient way to extend your business' reach by integrating with popular messaging platforms like Whatsapp, Slack, and Facebook Messenger. This can help you engage with your customers where they are and provide support on the go.
Reduces the Burden of Your Internal Teams
An Android chatbot lets customers get immediate answers round-the-clock to their queries without waiting for a support team member, which helps reduce the support staff's workload, allowing them to concentrate on more important tasks.
Q: Are chatbot apps capable of understanding multiple languages?
Yes, chatbot apps can be designed to understand multiple languages. Most modern chatbot platforms offer multilingual support, allowing you to create chatbots that can communicate with users in different languages.
This is especially useful for businesses with a global or diverse user base, as it ensures a broader reach and improved user experience.
Q: Can chatbot apps interact with other apps and services on the device?
Yes, chatbot apps can interact with other apps and services on the device, depending on their design and capabilities. This interaction often involves using APIs (Application Programming Interfaces) and integrations.
For example, a chatbot in an e-commerce app can access the device's camera for product scanning or integrate with payment services for transactions. The extent of interaction may vary based on the chatbot's functionalities and permissions.
Q: Are chatbot conversations saved, and can users delete them?
Yes, platforms like ProProfs Chat allow you to save chat transcripts and even delete them when needed.
Do you want a free Live Chat software?
We have the #1 Online Live Chat Software for instant customer support 24x7