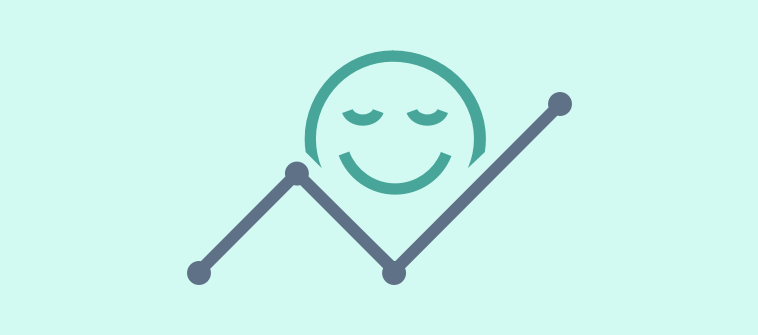 A robust customer service strategy helps your brand increase its customer base and also keep its existing ones delighted. However, building an amazing strategy requires an organization to keep up with the changing customer service trends every year. While many experts in this segment may offer you great insights, finding all the trends at one place is kind of tricky.
But worry not, we've got you covered. Here's a list of top nine customer service trends you need to watch out this 2022:
#1: Self-service – The New Mantra!
Self-service no doubt is the new mantra in the customer service segment that allows people to find solutions to their problems hassle-free. However, customers nowadays want self-service to be more interactive. Although written content has been helpful all this while, interactive guides and customer service videos are what they seek for instant help.
So, there is a need to integrate the use of a knowledge base and create product videos. Outcome? Self-service becomes a delightful method for providing instant help and allowing your target audience to know your brand better.
#2: Get Over Basic Live Chat
Is your live chat software just capable of initiating a conversation with a website visitor? If yes, then it is time you get over this basic software. No doubt, that a chat tool allows your operators to provide instant support to your customers. But is that all you aim to offer in 2022 too?
With time, chat solutions are becoming more fluid. Due to this, people now have greater expectations if they initiate a chat online. So, what do you do to meet their ever-increasing expectations?
Find a chat software that allows you to:
Share screens
Greet visitors with personalized messages
Send canned responses for improved response time
Route visitors in case of queue pile-up
And, much more. In short, you will be able to improve brand engagement effectively.
#3: Make Your Brand More Proactive
Don't wait for your customers to approach you; be a proactive initiator. It will be great to inform your customers about an upcoming problem that might hamper their experience before it even surfaces. Doing so will help you build trust and boost brand loyalty. Such a proactive approach will set your brand apart as a great SaaS customer service provider.
#4: AI Becomes More Real!
Gone are the days when gimmicks like deploying a simplistic chatbot were able to rope in customers. Modern customer service tools are harnessing the true power of artificial intelligence not to replace human operators, but to make their jobs easier. Solutions with AI incorporation now include features like predictive chat, sentiment analysis, scoring distress and more. With such integration, your support teams will find it a lot easier to provide less artificial and more of human support to customers.
#5: Personalize Support Experience
To give your customers a personalized support experience, it is important you know them better. To do that right, make sure that the following information is made available to all your support operators:
Transcripts of all the previous chats
Product purchasing history
Feedbacks to their previous support experience
Access to this information will make it a lot easier for your operators to personalize their support experience. Further, adopting this approach helps customers to connect with your brand easily.
#6: Make Growth of Customer Success Your Priority
Have dedicated resources and time that help operators keep your customers happy, and ultimately leading to customer success. The approach of reading out scripted responses while customers wait on long queues will no longer help your business in ensuring brand loyalty. You need to ensure that every aspect is taken into account while providing a solution to customers. After all, your brand is not only responsible for its success but that of its customers too!
#7: Moving from Multichannel to Omnichannel
Customers do not like to repeat the same problem to different support operators via different channels like social media platforms, email, and calls.
It is important that your organization moves away from various channels to one. Although multichannel communication helps a business survive in a competitive market, customers prefer to have one point of contact. Question is, how do you convert your multichannel communication into an omnichannel one?
How about integrating all your existing customer support channels together such as chat, help desk, self-help center, phone calls, and more? This will surely help you store all information on every customer in one place, thus making your operators job simpler.
With the implementation of this approach, all your support operators will be aware of all the interactions that took place with a particular customer and what solution was offered for his/her problem.
But while doing so, you need to make sure the communication quality remains the same throughout all the channels to ensure that customer queries get resolved faster.
#8: Make Anytime, Anywhere Support Possible
Besides personalized experience, real-time assistance is another aspect that customers expect from a brand. So no matter where your support or sales team members are, providing on-the-go assistance is essential for your business. And to do that right, it is important for you to have a support tool in place that comes with an easy-to-use mobile app that makes anytime, anywhere support possible.
A majority of customers today use their smartphones to get in touch with the customer support department of a brand. Therefore, you need to be prepared to cater to the needs of such avid mobile users. Having a support mobile app will help your operators reach the target audience effectively.
#9: Don't Give up on Voice Chats
Text messages through the use of live chat software have become more personalized, but that doesn't mean that you can give up on voice chats. Using a chat software tool makes it a lot easier for your support operators to provide a suitable response that improves customer satisfaction. But to be prompt and still maintain the delight rate during a voice chat is the real challenge.
What's more, your customers may feel the care during a chat but may miss out on the warmth and personality of a support operator. Therefore, make sure that no matter what support tool you have in place, voice chat still is a part of your sales & support process. After all, voice calls bring life to any conversation.
In the End…
Hope these trends in customer service will help you shape up a strong support & sales strategy. And, that strategy can help your organization reach out to your target audience effectively and boost brand loyalty.
Do you want a free Live Chat software?
We have the #1 Online Live Chat Software for instant customer support 24x7