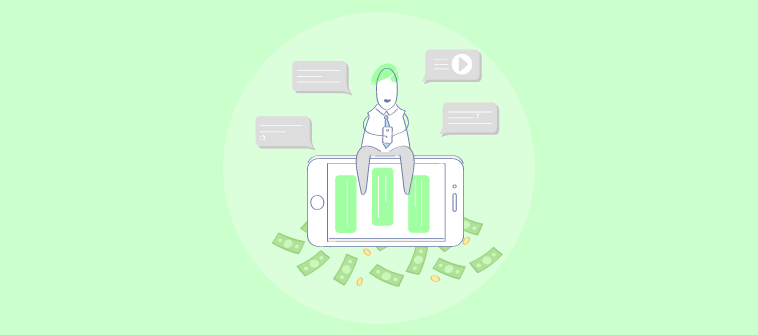 Are you tired of burning cash on expensive marketing campaigns and advertisements? Live chat conversion can help your business generate qualified leads and boost sales without costing a fortune.
If you are selling products on your online store, every visitor that lands on your website is a potential sale. But, if visitors are not able to find a medium to interact with your team in real-time, they will surely leave with unanswered questions and disappointment.
A simple live chat widget on your website can help you invite visitors to chat, share proactive greetings, capture their details, share ongoing discounts, and offer product recommendations. All these factors can help increase your conversion rate significantly.
This blog will take us on an interesting journey where we will understand live chat as a customer engagement channel, its various use cases, and how you can use it to boost live chat conversion.
Ready to turn your website into a lead generation machine?
Let's go!
What Is Live Chat?
A live chat is a small popup window that appears on the website whenever a visitor lands. The shape, size, positioning, timing, etc., can all be customized as per the business requirements.
A successful live chat implementation on your website passes through several stages. These include building workflows, defining KPIs, designing UI, training agents, etc.
Let's talk about it in detail.
Live chat lets you and your customers interact in real-time. This instant support system is an excellent alternative to other slow methods such as emails. Customers can quickly type in their queries, and live chat support executives respond quickly.
We can sum up the entire process in three simple steps.
The visitor sends a text via live chat.
The live chat operator receives the chat and replies.
The visitor receives the messages.
As per a report, 79% of customers choose to do business with a company that provides live chat support. The same report also mentions that by the end of 2022, 85% of companies are planning to use this feature to provide instant customer support. This clearly means that live chat helps businesses achieve their sales and customer service goals.
A good thing here is that the user doesn't have to install live chat on their end. It requires no sign-in.
Read Here - How to Use Live Chat for Customer Onboarding
What Are the Primary Usages of Live Chat?
With growing competition and multiple options available, customers do not like to wait. If your support response is delayed, it results in a lot of consequences. This may include a high bounce rate, high cart abandonment rate, significant revenue loss, etc.
Live chat can help you overcome all these challenges. This advanced tool facilitates instant communication in real time. So your customers/visitors will not have to wait for a response. Live chat is among the most popular communication channels.
Undoubtedly, customers prefer live chat over other support channels such as email. Most businesses (small or large) are embracing this technology to engage and retain their customers.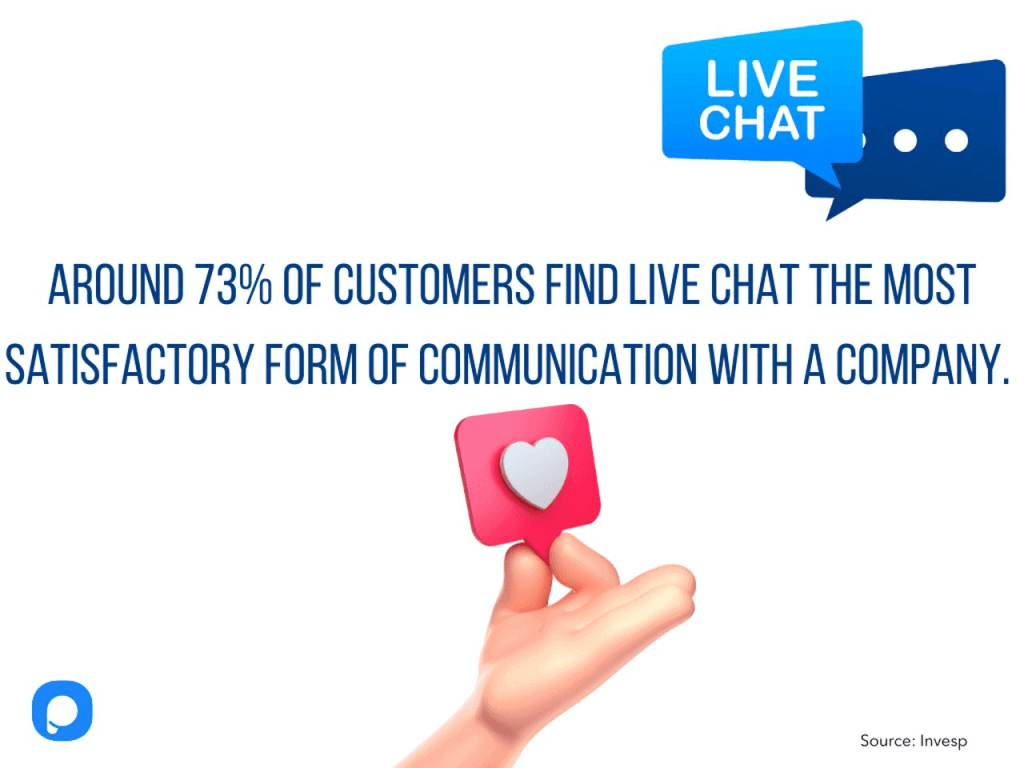 Here, we will look into a website's top 9 live chat usage.
Top 9 Usage of Live Chat on a Website
Boost Sales & Conversion
Live chat helps businesses increase their conversions and sales. Over the years, live chat has become a solid sales and conversion mechanism, not just a customer support/engagement tool. The tool not only reduces frequent cart abandonment but also engages customers and improves overall customer experience.
Live chat engages customers throughout the entire customer journey, whereas other modes only focus on a particular sales funnel. This tool covers the whole journey right from the product/market awareness stage and pre-sales stages to support and retention. This ensures higher live chat conversion rates.
Live chat plays an important role in sales and lead generation. As per a study, nearly 50% of customers are likely to repeat purchases from companies that provide live chat support.
Read Here - How to Reduce Shopping Cart Abandonment & Dropouts
Decrease Overall Support Costs
Customer support is an expensive affair for any organization. And especially when you are doing business globally where you need a support team round the clock. Gone are the days when the support reps had to respond to loads of phone calls and email queries (imagine the chaos). One support rep can only attend one call at a time.
Live chat has revolutionized this scenario.
According to research, a support agent can engage in six live chats simultaneously, depending on how complex the situation is (known as chat concurrency). This will reduce the number of support agents, ultimately decreasing the overall support expenses.
Another thing to note here is that live chat support is cheaper than traditional phone call support and also consumes less time and effort. So, it also reduces average customer response time.
Read Here - Live Chat Vs. Messaging - All You Need to Know
Establish Trust With the Customers
Unlike any physical store, online stores have the challenge of building trust with potential customers. They hesitate to buy from anyone they do not know. The agents at any physical store have higher chances of establishing trust with the customers.
With live chat, you are always available for them with instant response. So, you can directly communicate with them to build rapport. Once you gain their trust and they feel confident, they will share their contact details which can be used later for nurturing them.
If you do not have a live chat on your website, you will have a hard time building trust with the customers. A good live chat experience ensures that your customers have a positive brand image and trust you as a solution to their problems. Moreover, proactive listening and responding to customers also develop a sense of loyalty among them.
Increase Average Order Value
Live chat can help businesses increase their average order value. You can proactively engage visitors and apply upselling and cross-selling techniques.
Support agents can connect with customers via live chat to get a deep understanding of their pain points. A deep analysis of the customers' requirements will help agents offer better product recommendations. However, this also depends on the agent, i.e., how well they are trained in prompting such conversations.
For example, if a customer plans to buy a trekking bag, live chat can recommend them trekking trousers, trekking boots, and other trekking essentials. If not all, the customer may buy at least one product from the recommendations. This will increase the overall order value. And a higher live chat conversion rate.
Enhance Website User Experience
Let us understand this with simple examples.
Martin owns an online pet store where he sells pet food and accessories. Henry lands on the website, browses through its product pages, and gets confused. He tries to look for a way to contact the support, but there's no live chat option. The only way he can contact is either by email or by phone support. So, he leaves the website and moves to some other webstore.
He then lands on another pet website run by Harriot. The website has a live chat option. Henry drops his query and gets a quick resolution. He not only buys pet food but also ends up buying pet shampoo and other accessories. He is happy and even recommends this website to his friends.
Whether it is about purchasing or subscribing, a smooth website experience is a must. Customers are likely to abandon their carts and leave if they don't get instant solutions to their queries.
Putting a live chat widget on 404 pages also enhances the website experience.
Delight Your Customers
A seamless, delightful customer service is always the top priority of businesses worldwide. The faster you respond to your customers, the better your chances of staying ahead in the competition. Real-time response to your customers makes them feel that you are there to listen and help them.
Implementing live chat widgets across the website on all major pages will impart quality support. It delivers a memorable customer experience. No doubt, the tool has the highest customer satisfaction rate among all the channels.
Being available for the customer on all the web pages also improves engagement and retention rates.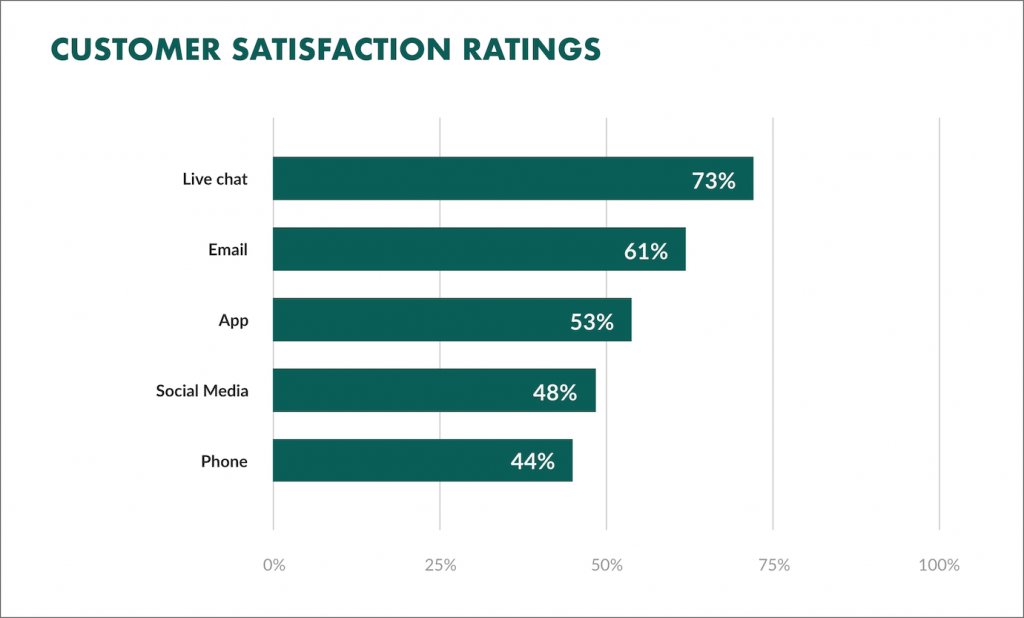 According to a report by Fortune Business Review,
"The market cap of customer experience management will hit $32.52 billion by the end of 2029, which is $11.34 billion in 2022."
Stay in Touch With the Visitors
What if a visitor visits your website and leaves without any contact details? You just lost a potential lead.
Staying in touch with your visitors gives you chances to convert them into customers. You have to keep in mind that not every visitor will plan to buy from you. So you can stay in touch with them and notify them about new product launches/offers/special offers, etc.
Asking your visitors for their contact details before starting the live chat session ensures that you don't lose them. This way, you can also find out if the person on the other side is a repeat customer or a first-timer. When you have your customers' details handy, you can deliver a more personalized experience to better engage them. Just another method to retain customers.!
Understand What Your Customers Want
Understanding your customers' needs is the most important thing for your business's sustainability. As a business owner, your first priority is to know their pain points and how your product can solve them. Live chat enables you to learn the customers' interests and sentiments.
You can use live chat to capture the 'voice of the customer' data, which is an essential metric for understanding your customer's behavior and buying patterns. You can use live chat to run customer satisfaction surveys to understand their requirements better. The data collected through these surveys help you make decisions. You can also automate surveys to collect feedback from visitors using chatbots.
Understanding the customers' thoughts, buying behavior, sentiments, etc., helps you shape your products and strategies. Companies that focus on understanding customers' behavior and needs often experience better annual conversion rates.
Provide Faster Resolution
At times, customers just look for self-help but cannot find it on your website. That's where live chat agents can help them. Live chat agents can share links to knowledge base/help docs. These links and docs accelerate the resolution process, and the customer does not have to wait too long for answers.
Faster resolution leads to higher productivity and increased customer satisfaction and loyalty. Moreover, it lets support agents chat with multiple visitors at the same time. This further decreases the volume of support tickets.
8 Ways to Use Live Chat to Boost Conversion Rate – Strategies to Better Live Chat Conversion
Undoubtedly, live chat boosts conversion. It lays the foundation of a delightful customer experience that results in better conversion rates. Customers love to return to websites that provide seamless support and experience.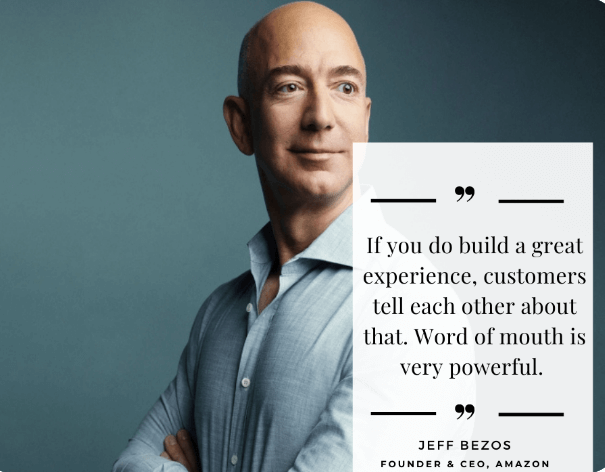 A higher website conversion rate means your business is successfully making good revenue and you are delighting your customers.
Live chat on your website does not restrict its benefits just to customer support. It also is a great website conversion tool. All the pages of a website are capable of converting customers whether it is any landing page, pricing page, product page, blog, etc. There are some key factors that you should consider for a higher live chat conversion rate.
How intriguing your website is
How interesting the offer is
How trained the support team is
Live chat helps capture and qualify potential leads, engage customers, and increase overall efficiency.
Read Here - Live Chat Script for Sales & Customer Service
Over the years, live chat has developed into a robust, multi-purpose platform. Live chat conversion rates have skyrocketed. Companies worldwide use it to target it for more than one purpose (i.e., customer support). Website conversion optimization is one of them.
Live Chat Greetings Automation
What's the first thing to do when a customer visits your physical store? You greet them, right? And when a customer visits your online store? Live chat greets the customers!
When live chat greets the customers (based on how nicely you have put together your greeting message), customers feel that there is someone to guide them through purchase. This is a positive start for them.
Let's say you have analyzed your website's past data and customer behavior. You get to know that visitors usually take 1 minute to ask for help while navigating through your website. This is where automated live chat greetings come into picture.
A robust live chat tool enables automation for better conversion. Using live chat, you can trigger greetings based on the time a user has spent on a specific page or the website. ProProfs Live Chat lets you personalize and target chat invitations to keep the users engaged.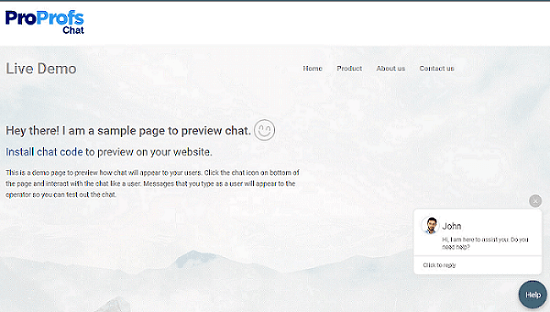 There are multiple ways you can show greeting messages in live chat widgets. You can use a bar-type display (open chat). Maybe, you want to use project chat widgets with greeting messages along with the agent's photo for personalization.
Delightful Customer Support With Personalization
Every company aims to reduce response time and deliver a seamless customer experience with a mix of personalized approaches. Live chat helps you do so! Being an easy tool, it helps the support reps reduce phone calls and tickets.
Personalization includes name, contact number, email address, location, etc. Also, agents know their browsing history, including the pages they visited, the time they spent, and the products they checked as well as previous chat sessions. All these activities directly and positively impact the live chat conversion.
Here's what you can do to serve your customers with a personalized touch.
You can draft personalized welcome messages for returning customers.
You can color-tune your chat widget to match the website's theme.
You can use multiple greetings on different web pages to ensure it does not sound robotic throughout the website. This can also be done based on the browsing behavior of the visitors.
Communicating with the visitors with a human tone is the key here. Bringing humor, using emojis, etc., are some strategies to use. This adds a natural element to the conversation and eliminates any heavy corporate outlook.
Personalized product recommendations are also a live chat conversion driver here. Agents can look for purchase history and recommend products based on it.
Read Here - A Quick Guide to Set Up Proactive Live Chat
Sharing Post-Chat Surveys
Post-chat surveys are important in understanding how well you serve the customers. The data obtained from these surveys help you shape your product and services. Here are some key pointers that are highlighted via these surveys.
Know your customers' thoughts about your company
Know their pain points (problems they face)
Success rate of support agents in resolving their issues
Any loophole in the entire process
Customers can also rate the support quality and agent soon after the chat is over. This highlights the quality of the support system. This is a simple feedback mechanism that can help you take corrective actions for further improvements.
You can keep a note of the following elements:
The post-chat surveys should be actionable, short, and clear. It should contain 3 questions on average.
You can use a rating scale (5 points). Customers can rate you on a scale of 1 to 5 across various touch points of their journey.
The survey should be flexible enough so that the customers can answer. You can include optional and required responses.
You can use both open-ended questions as well as closed-ended questions to create an engaging survey.
Read Here - How to Write Good Customer Survey Questions
A post-chat survey can be shared directly after the chat. The agent can request the customer for the same and share upon approval.
| | |
| --- | --- |
| Open-Ended Questions | Closed-Ended Questions |
| Do you have anything in mind you want to share? | Was the support rep able to understand your query? |
| Were we able to exceed your expectations? | Please rate the support experience on a scale of 1 to 5. |
| When do you wish to purchase the next product? | Would you recommend us to your friends and family? |
Sending Live Chat Invitations
The best way to initiate a conversation with the customers is by sending them live chat invitations. It works best in scenarios where the customers don't know where to go for help. However, don't confuse it with chat greetings. Both are different, and so are their strategies!
Chat invitations appear based on customer behavior. These short, crisp messages popup to invite the customer to chat. You can push these messages based on customers' intent. Some situations are:
If a customer is confused between two products, which hinders their buying decision.
If any customer spends too much time on the product page or FAQ section.
If there is a high-interest rate, highlighted through navigating across various webpages.
You can keep on experimenting and refining your chat invitations to optimize them better. It's better to practice a similar tone of voice across the major touch points of the customer journey. Sending too many chat messages also hinders and negatively impacts customers' buying decisions. They may abandon the cart and leave. If a customer has turned down your chat invitation, don't bug them repeatedly.
Read Here - Best WordPress Live Chat Plugins 
Proactive Customer Support
Customers need proactive support. A delay or boring support experience can result in the loss of a potential lead. The same customer can spread negative words leading to a bad brand image.
Instantly connecting with them and resolving their queries when they feel stuck or confused on any page ensures that you care for them.
You can keep track of which pages they are visiting, where they are spending most of their time, and where they have gotten stuck. That way, you can design and align your support strategies for a quick resolution. If a user has spent close to 60 seconds on a page, and browsed through it top to bottom, you can ask if they need any help or recommendations. This can be on a product page or pricing page.
Studies show that if no live chat is available in any confusing situation, 77% of customers are likely to leave and won't return. This is an alarming number. The key to winning this challenge is staying with the customers and never abandoning them.
Targeting Visitors at the Right Places
It's good to have a live chat feature on all the pages. However, there are a few pages that receive maximum traffic. Product and pricing pages are the ones in this scenario. These are the pages where customers face confusion and look for help.
You can also choose to target customers based on webpage data. You may plan to target your customers on preferences pages or account management pages. Or maybe on the user management dashboard.
You can A/B test and check which pages receive the maximum traffic and time spent. Remember, not all visitors are customers. Some companies choose to target only a specific group of customers and engage them.
For example, a B2B company may not target a B2C group of customers and vice versa. This all can be analyzed based on user segmentation.
Read More - How to Leverage Live Chat for Marketing
Providing Omnichannel Support
Imagine a customer approaching you on social media for a query. And you don't even use that mode for customer support…
Isn't that a bad experience?
Let's take this example.
Chris looked for Leyrak (shoe brand) on Twitter to complain about his bad experience with the shoes he purchased. And Leyrak fails to respond to him since the company does not provide customer support on Twitter. One has to visit their website and approach.
That is such a tiring experience for any customer, isn't it?
So, a company should provide real-time customer support across all platforms. And also on all devices, whether the customer is using a smartphone, tablet, or laptop. Considering a large chunk of traffic comes through mobile phones, ensure that your support there is transparent, easy, and direct.
Cross-channel support also gives you a competitive edge over your competitors. You can implement conversations across channels at the customers' convenience.
Capturing Insightful Data
Ensure that the live chat tool you have invested in provides great integration capabilities. You can integrate live chat with email marketing services for automation.
With the help of these integrations, you can use the email opt-in option. Your customers can use this feature to opt in for your email marketing strategies. The customers can share their names and email addresses along with a reason to connect with them. This enables your chat agents to reduce the time they may spend capturing these valuable data from the customers.
You can even use this data to follow up with the customers on a personal level. You can contact them to check if they need anything more or if they are satisfied with everything. This can especially be initiated when the customers contact you for the first time (maybe at the awareness stage). The data can be stored in your CRM and can be used for various other marketing campaigns.
If customers have questions or are confused about anything on your website and no immediate support is given, they will switch to your competitors.
Opt for a Robust & Versatile Live Chat Tool for Better Conversion
Live chat helps you stay connected and communicate with your customers seamlessly. You can reach out to them, gather their information, send personalized messages, share campaigns, product recommendations, and the list just goes on and on. In a nutshell, live chat is more than just a chat tool. You not only generate leads via live chat, but you nurture and convert them successfully.
The very first step is to invest in a live chat tool that aligns with your industry type. You can consider ProProfs Live Chat app for its advanced features, such as reports & analytics, chatbots, canned responses, advanced tracking, intelligent chat routing, etc. These features equip you with everything that you need for better live chat conversion.
Improved customer support & satisfaction is a path to better conversion opportunities. This will surely help your business stay profitable for a long time. So, don't just wait. You never know, maybe you already are missing out on potential leads. Convert them!
Do you want a free Live Chat software?
We have the #1 Online Live Chat Software for instant customer support 24x7