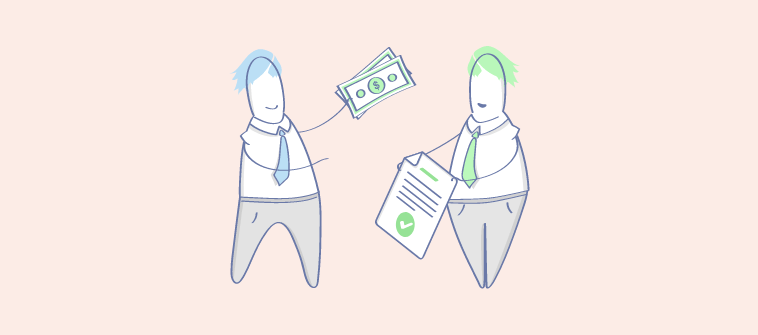 Getting new customers is never an easy thing, especially in the often cut-throat nature of e-commerce. The problem here is that a lot of e-entrepreneurs tend to overlook the simple things. Grand gestures have their uses, but so do subtler ones that warm people up to you and your business.
Here are some of the more important ones to keep in mind:
Be Generous with Your Thanks
You would be surprised at how effective gratitude can be at making customers love you.
You can park these thank-you notes in various places: a post-purchase splash page, an email after customer service, a brief note after answering a survey, another thank-you for signing up to a newsletter. The important thing here is that you make your customers feel good for contributing their time and money. It's a small business thing, but it matters just the same.
Delight with Unexpected Gifts
It's one thing to reward your customers for their patronage. It's quite another to surprise them for no reason at all.
These gifts may take the form of appreciable goods or services – a discount, a freebie, an e-book, or a small knick-knack of some kind. These are the most common kinds of surprise gifts you can dole out to your customers. And they'll work if your customers can appreciate them in one way or another. The randomness of the gifts also helps remind your customers that you still exist – and that you still offer your services.
Use Templates as Launch Points, Not Crutches
A template is a useful skeleton for messages, but it can be dangerous to rely on them too much.
People can pick up if your emails and private messages are templates with the names switched out. This makes people feel angry, insulted somehow, at the lack of concern. This is why templates should only contain key points, the things you need to address. The rest of the message should be hand-crafted, as this is the best way of making customers feel that they are talking to a genuine person. It's a time-consuming job, but essential if you want to gain the trust of customers.
Workwith – Not Against – Your Customers
When it comes to customer issues, slamming the door on their faces is not a strategy you want to adopt.
Working together to solve the problem builds trust, and demonstrates that you actually care about the satisfaction of your customers. Telling them off will result in an angry customer that will look for one way or another to vent their frustration – and that means social media. Focus on helping your customers overcome the issues they are facing. Avoid crafting responses just to rebut your customers or get them to fall in line with 'company policy.' If the problem cannot be resolved, find some way to compensate the damage.
Remember to be Human
A little bit of emotion can build a relationship that lasts, especially when done right.
Sharing happiness and curiosity, soothing sadness and disappointment – these can cause customers to realize there's a human being behind their computer screens. This is how communicating on an emotional level can convert faceless customers into good friends. It is, however, a balance. Too much emotion can be as problematic as too little emotion. It's a tricky thing to accomplish, but getting it right can result in long-lasting relationships that go well beyond simple pragmatism.
Do you want a free Live Chat software?
We have the #1 Online Live Chat Software for instant customer support 24x7