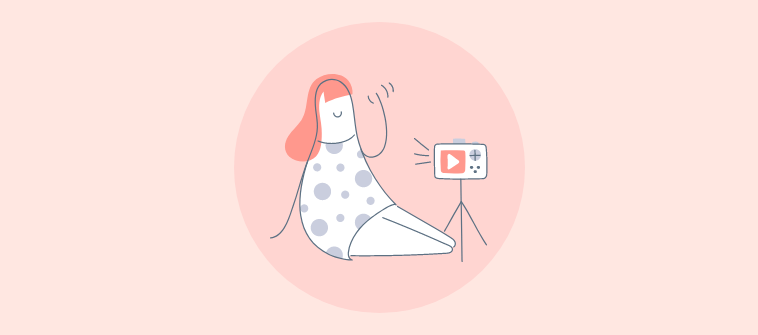 Using social media for customer service is a growing trend in all industries as it offers an unprecedented way to connect with your customers, get involved in conversations, and provide efficient and effective customer support.
Customers love being able to reach out to brands on the platforms they're already using. The convenience of not having to close Twitter to find the 'Contact Us' page on a company's website and then spend 20 minutes on hold is hugely alluring from a customer's perspective. Being able to respond to customers on social media lets you be there for them whenever and wherever they need you. It's one of the ways to boost your sales with social media platforms, like Facebook or Instagram.
But simply existing on social media isn't sufficient to provide the excellent social media customer service clients expect from brands today. Be prepared to take your social media customer support to the next level with our detailed and practical social media customer service tips. Your clients (and your profit margins) will thank you.
The importance of social media in customer service
Social media customer service solutions are essential in today's online society. It's not enough these days to simply offer telephone and email support. Customers want you to be there, wherever that is for them.
Implementing a social media strategy in your customer service model is vital for any business, regardless of what niche or industry you operate in.
Don't believe us? Just take a look at these figures:
1/3 social media users would prefer a brand to provide customer service over social media rather than telephone or email.
75% of people say they're more likely to post a positive comment about your brand if you've made meaningful social media connections.
71% of customers say they would be more likely to recommend your brand following a positive experience with a social media team member.
On average, customers spend approximately 20-40% more on products or services if you engage and respond via social media.
Approximately 67% of customers will look for resolutions via a brand's Twitter or Facebook pages.
How can social media be used for customer service?
90% of millennial customers prefer smartphones for customer support and after-sales service. And most of the time it's on the smartphone where they access social media platforms. To improve customer service through social media, you'll need to utilize various strategies in your social media and customer service strategies to make the most out of this instant and innovative communication method.
Generally speaking, there are two key ways to implement effective social media in your customer service strategy: Proactive and Reactive.
Proactive
A proactive social media customer service strategy involves your customer service team actively reaching out to customers and potential customers on the channels they're using to respond to comments, complaints, and feedback.
For example, for #recycleweek, Costa Coffee created an Instagram Highlights story showing how they're helping combat climate change. This answered a common concern people have with takeout coffee and got them involved in an important conversation in one go.
Reactive
Like it says on the tin, reactive customer service is all about responding to customers promptly and professionally.
While you might think a reactive social media customer service response is all about dealing with a customer complaint, it can also be used positively: for example, thanking someone for sharing a recent purchase on social media or offering support like Lululemon did here –
What social media platforms are my customers using?
There's only so much point in putting in time and effort into using social media for customer service if you're not on the platforms your customers and clients are actually using. How can you be expected to respond if you're using the wrong platforms?
For most businesses, a presence on Facebook, Instagram, and Twitter will suffice. LinkedIn is also a valuable social media customer service channel that many potential customers will expect you to have. Other businesses might also benefit from having a profile on other social media platforms such as Pinterest, YouTube, and Snapchat.
To discover what social platforms your customers use, you'll need to run searches for likes, tags, and mentions of your brand across multiple platforms, even if you're not tagged.
Check out this wonderful example of a customer tweeting about her Amazon Kindle… A simple (untagged) Tweet that turned into an awesome surprise, and a fantastic demonstration of proactive social media customer service monitoring!
How can I measure the success of my social media customer service?
While it's not particularly complicated to use social media to improve customer service levels, measuring the success of combining customer service and social media can be a little harder.
In fact, 55% of marketing professionals stated that effectively measuring the ROI for their social media customer service process was the number one challenge in 2018. So, for a non-professional, it's certainly understandable if you're struggling to get your head around the metrics!
SproutSocial has a quality guide on how to measure the ROI of social media marketing.
Define the main reason your brand uses social media (is it about sharing who you are, selling products, building awareness for important issues, etc.?)
Set actionable social media customer service goals (email sign-ups, contact form inquiries, trails, purchases, clicked links, etc.)
Measure your successes per campaign, not as a whole.
What tools can I use to enhance customer service on social media?
Using a tool to monitor customer service on social media is essential in creating an effective plan to provide the best service across multiple platforms.
This help desk software makes it easy to monitor and organize communication with your customers across multiple channels. Utilize the ticketing system to prioritize contact and ensure every customer gets a quality and timely response and the Cloud-based software to share information between team members. What's more, the database of incidents makes it easy to track your service levels and spot trends.
Google Analytics helps analyze your business data in one convenient location. It's particularly beneficial for tracking ROIs on your social media marketing and customer service and enabling users to build a complete picture of how their brand performs.
Agorapulse enables users to schedule content, receive detailed reports, and engage followers across multiple social media platforms. The "Social Inbox" is particularly handy for customer service teams as it allows you to quickly find, filter, and manage any mentions of your brand.
Another all-in-one social media tool, NapoleonCat, provides a single social inbox to deal with all customer interactions, the ability to create and customize automated responses, and a social media analytics page to track and analyze the performance of your channels. This includes helping you find top-performing content and the ideal times to post based on when your customers are most active.
Hootsuite covers everything, including creating content, scheduling posts, tracking ROI, and monitoring brand mentions. It will also help you get involved in the conversations that matter to you and your customers by searching social platforms for keywords, hashtags, locations, and more (in multiple languages, too).
13 tips to make the most out of social media for customer service
We actually can't find who (if anyone) beat @XboxSupport for the title of 'Most Responsive Corporate Account on Twitter'… If you know, please share with us, we're officially obsessed!
1. Set up a dedicated social media customer service handle.
Many brands that are using social media as a customer service tool have set up a dedicated channel for customer feedback and comments. These accounts are explicitly used by the customer support team and allow client queries to be dealt with more efficiently and effectively.
It's essential to include your social service handle in the bio for the brand's main account and monitor social media for mentions of both (not everyone will realize you have a customer support page) like these pages have:
2. Monitor social media channels for brand mentions
Many social media users won't actually tag your brand in their posts, so you'll need to stay proactive and engaged to respond to customers efficiently. By using keyword monitoring, you can catch every time your brand is mentioned and respond appropriately, staying involved in the conversation and showing an active awareness of what matters to your customers.
Consider the examples we shared earlier from Lulumeon and Amazon. Without social media monitoring, the companies wouldn't have seen the comments from their customers and may have missed out on a valuable opportunity to impress.
3. Be prepared for FAQs
Lots of customers are likely to contact you about the same sort of things. It can be worth having a dedicated FAQ section on your website that you can direct clients to for answers to their queries and/or a set of quick-access answers to speed up your team members' response rates.
You could even use Saved Replies on Facebook or Quick Replies on Instagram to speed up the process.
LushCosmetics have a great example of getting ahead of FAQs in their Instagram Highlights album "Ways to Shop". Here, they answer common queries including a handy guide for ordering online that ends with an invitation to contact them for more information.
4. Create a strategy for social media and customer service responses
Maintaining a continuous brand tone of voice across multiple social media platforms and channels can be one of the biggest challenges when developing your social media customer service strategies.
Be sure to provide plenty of social media customer service training to your agents, including specific training on the following:
Tone of voice
Expected response times on each channel
FAQs
Escalation protocols
Management approval procedures
Generally, you'll want a friendly and personable TOV for the majority of comments. However, a more professional voice should be adopted when dealing with complaints.
Check out how Innocent (a generally cheeky brand persona) maintains a consistent TOV through their interactions, while also ensuring each potential customer gets an appropriate response. Their TOV is also consistent across different social media platforms, so you always know when you're seeing posts from or speaking to an Innocent representative.
The customer service team does well here, mixing up their responses from sarcastic ("less fiery gas") to supportive ("let us know how you get on") to cheeky ("they can't all be blue") based on the customer reactions and comments, yet still keep the Innocent persona distinct in every message.
5. Manage customer expectations
Be up-front with your customers about your active hours, response rates, and how to contact you when your support team is out of the office. Provide links to self-service solutions (such as FAQs) when the team is offline and make it clear when they can expect a response.
The Big Green Bookshop, for example, has its opening hours clearly stated on its Facebook page, so customers know when they can expect the service team to be online.
6. Always reply to customers on social media
Any social media mentions of your brand, products, or services deserve a response. Being sure to respond to customer feedback. Whether you're dealing with a service request, complaint, or general feedback, responding to every mention is an excellent way to improve the customer experience.
See the variety of comments AmericanAir deals with on their Twitter page… From thanking people for positive feedback to answering general questions, or complaint-handling, their social media customer service team handles everything.
81% of Twitter users claim they won't recommend a brand if they don't receive a response to a Tweet or DM, and not responding to a complaint on social media can lower consumer loyalty by 50%.
7. Always reply to customers on social media quickly
Not only should you always respond to customers on social media, but you should also be sure to respond quickly.
Because social media users are used to expecting instant messages, delays in response rates can be hugely detrimental to your brand image.
In fact, the majority of social media customers expect a business to respond to a message in under an hour, with 6% expecting a response within 5 minutes.
On Facebook, your page will show your response times prominently. Respond to 90% of messages in 15 minutes or less, and you'll be awarded a 'Very Responsive to Messages' badge to display proudly.
If you're going to be offline, use tools like the Away Messaging service to let customers know when they can expect contact from a customer service social media representative.
Instant Replies on Facebook are also beneficial for keeping your response time down. This sends an automated message to all initial messages and allows you to clarify expectations for when the customer can expect a reply. You can even customize this message to include the recipient's name for a more personal touch.
8. Use automated social media customer service tools
We've touched on the usefulness of automated tools for helping you handle customer comments on social media already in this article. Still, the benefit of managing social media activities without needing a customer service agent on-hand cannot be overstated.
Facebook messenger for businesses has loads of customizable automation options to help enhance the live chat experience, or you could go for a third-party app that will help you manage multiple social service accounts from one place.
Chatbots are also really handy for common queries and allow you to offer 24/7 support even when the team is offline.
Herbal Essences takes advantage of the Facebook messenger tools to provide customers with some suggested conversation starters when you first open the chat, while VodafoneUK utilizes a chatbot to help narrow down and resolve customer queries.
9. Turn public comments into private messages
Knowing when to move from a public platform into a private message is an essential trick that any social media customer service agent will need to master quickly.
You may need to move your conversation onto a private channel when you need personal information such as a booking reference, order number, or mailing address.
Complaints are also usually best handled away from the public eye. If someone does open a complaint in a public post, resolve the matter privately, then go back to the original post to let the public know the matter has been handled.
See how Harry's quickly invites customers to get in touch via DM if they have a problem (including inviting one customer who was upset the postal service had damaged the box), and also know when staying public is their best approach:
If you do need to deal with a matter via private message, you'll want to make this as easy as possible for the customer.
On Twitter, you can include a specially-formatted link that allows users to go straight to your Direct Messaging from the Tweet.
Facebook includes a handy 'Message' button that allows you to respond privately. A "page responded privately" note will show on the post to let other users know you're on the case.
Instagram also makes it effortless for you to directly message users regarding their comments. As with Facebook, you should always add a comment so the customer knows to check their inbox and other users can see you've responded.
10. Prioritize customer comments and complaints on social media
While you want to ensure people don't have to wait long to get a customer service response on social media, you may find your social media customer service inquiries quickly building up faster than you can respond.
Establish a clear priority system as part of your customer service social media strategy:
High Priority
– Technical or account-related questions
– Complaints or dissatisfied customers
– Problems affecting multiple problems or potential PR issues
Low Priority
– General mentions of your products or services
– Thanking users for positive feedback
– Touching base with people who've commented in the past
– Getting involved in discussions about your brand or industry (even if the OP wasn't targeted at you)
11. Match the customers' TOV when crafting customer service responses on social media
In your customer service social media training, it's vital to include detailed training on tone of voice and how to appropriately respond to a wide variety of comments, feedback, and potential complaints.
When interacting with customers on social media, the best practice is generally to try and match their tone of voice to ensure an appropriate response.
See how @DuluxUK change their tone of voice in the following 4 Tweets depending on what the customer needs:
In the first Tweet, Dulux is professional and sympathetic as they ask a client to DM them for further assistance. The second thanks someone for sharing their project. The third is a more professional response to a product inquiry. The final Tweet responds to this photo…
12. Don't delete customer complaints or negative feedback
Good or bad, you should always avoid the temptation to delete examples of social media customer service from your page. Showing that you've resolved customer service complaints on social media is a great way to demonstrate your dedication to social media customer care.
On the other hand, deleting negative feedback is likely to enrage already frustrated customers, plus it can negatively affect your trustworthiness if you only ever show positive reviews and delete anything or anyone who opposes you.
You'll do far better to resolve public concerns via direct message, then return to the OP to confirm that the customer is happy and their query has been addressed.
@EAHelp is really good at closing interactions with customers on their public feed.
13. Keep track of social interactions
Implementing social media strategy in customer service model campaigns is only half of the battle if you're not keeping track of the transactions and conversations you've had. By keeping a record, you can enhance your own knowledge bases, improve your customer service social media training, and help your customers reap more benefits from your social media customer service.
When dealing with a customer on social media, make a note of the following and use your records to improve your service:
Does the user sound frustrated?
Is the interaction following a negative experience?
Are there multiple queries about the same technical or account-specific issues?
Is this general feedback or something that needs escalating?
Could this question be answered using existing Help content?
How many brand mentions are we responding to / how many would benefit from a response?
When are customers most active? Do the brand's contactable hours reflect this?
Conclusion
By taking some time to develop your social customer care with a dedicated social customer service account and a team that's well versed in the best practices for social media customer service, you'll be sure to boost your customer engagement and brand image in no time.
---
This post was written and contributed by Kristina Žiaukė, Content manager at sixads
---
Do you want a free Live Chat software?
We have the #1 Online Live Chat Software for instant customer support 24x7