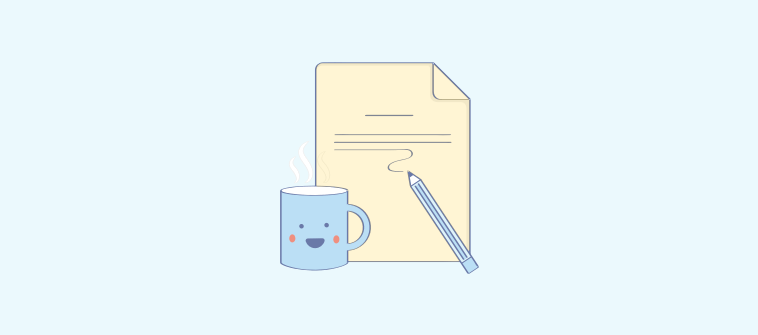 It takes 12 positive interactions to make up for 1 negative interaction with a customer. The worst part is, 33% of customers don't even return after 1 negative experience. They are now served by your competitor. In short, customer support makes all the difference.

One interesting thing to understand about customer service is that there is no such thing as "good" customer service. No one hires a person to be rude to customers and telling them to solve their problems on their own. The whole point is to be nice and helpful, so it must be "good" – at the least.

So, if you are aiming for good customer service, you are just aiming for mediocracy. It will not distinguish you from competitors. You need to go the extra mile and provide exceptional customer service or "great" customer support.

A single interaction with your support team can make or break your business. If you fail to make the customer feel valued, appreciated, and prioritized, you will lose business to a competitor who knows how to make a customer feel like a king. If stats are to be believed, customer expectations are rising by the day, and now they are more vocal about their experience.
In fact, customers wish to have instant answers to their questions. Some find self-help articles beneficial, while some expect a business to provide a live chat software platform where they can get solutions. Over a period of time, customers have understood the live chat tool can help them to receive exceptional customer service. Companies today who implement the use of a live chat tool know that its seen in various tips to improve customer service. In short, its use shouldn't be neglected.

While more businesses are opting for a dedicated customer support department, there is a need to realize that support should be a part of the entire process. It is one of the most essential elements of any business and can be imperative for your survival and success. Here are six reasons why you need to focus on not just good but exceptional customer support.
1. It is the Greatest Distinguishing Factor
We are living in a highly saturated world. For every business, there is at least a dozen competitors. Even if you are a pioneer in your industry, you will soon be facing competition. They may be offering better quality or lower price, but that isn't something that would affect you as much as the difference in the quality of support.
Customer support is what can make you stand out and win hearts. You can show your customers you are the right choice by offering them more value and respect. Show them you are a company that isn't interested in making money but in helping customers and solving their problems.
2. It Helps You Improve Your Business
What does improvement mean for business? In simpler words, improvement is about understanding your customer's needs better and aligning your offerings with their expectations. It means overcoming your weakness. A solid customer support means a business that is more connected to the customer.

It is a great way to get insights about your products or service and how it can be improved. It can help you get ahead in the competition by upgrading your product or service according to customer's needs and requirements. It helps you overcome weakness and resolve problems before they cost you customers.
---
Expert Round-up: How to Achieve a Higher Customer Satisfaction Level

---
3. Lowers Your Churn Rate
Churn rate is a major business concern. Churning means losing a customer and contrary to what people believe, churn doesn't happen because of your product or service; it happens because of your attitude. Bad experiences, not products, are what make them leave and never return. And along your customers, goes your revenue.
You need to realize how you can bring down the churn by simply improving the customer experience. When customers have a bad experience, their first instinct isn't contacting your competitor but your customer support. If your customer support can turn that bad experience in a good one, you can avoid a churn.
---
Read More: How Customer Service Solves Churn Problems
---
4. Increases the Customer Lifetime Value
Customer Lifetime Value (CLV) is essentially the amount of revenue you can earn from one customer. A customer who is satisfied by the previous interaction is likely to contribute twice towards the revenue as compared to a customer who isn't fully satisfied. The contribution increase with every interaction.

When it all sums up together, you make more out of one customer for as long as they choose to do business with you, which can be forever if you keep offering a satisfactory service. Not to mention, a satisfactory experience is what makes them come back to you the next time. That is what brings us to the point of retention.
5. It Improves Retention
Customers are precious and the only way to keep them with you is to treat them better. That is pretty much what customer support is all about. It is all about telling your customers that you care. Customers want to do business with those companies that are concerned about their satisfaction. Once that trust is established, they will not think about choosing your competitors just because they are slightly cheaper.

You need to invoke loyalty through trust. It is important because retaining an existing customer cost less than acquiring new ones. Making new customers can cost around eight times more than retaining the older ones. You can use a CRM for small business to exclusively focus on keeping your existing customers happy.
6. Gets the Good Word Around
Word of mouth is more powerful than ever. That could be because people are more vocal and love to share every experience on digital media. And sadly, they are most likely to share their worst experience. There have been several stories of businesses being destroyed by one little review. And that review doesn't even have to be about a major defect in your product; it can also be about how your customer felt disrespected by your staff.

However, there are also stories of customer support staff going out of their way to help a customer and that gets tons of positive acclaim and big revenues. It is the good old word of mouth, except that word can spread much faster and create a bigger impact today.
Building Delightful Experience with Live Chat for Customer Support
The equation of success in business is simple – customer support is directly responsible for customer satisfaction, which is what decides the fate of any business. While it has always been an important element, the way social media has put more control in customers' hands has further magnified its importance.
That's why it becomes all the more important to have metrics in hand that allow you to calculate your customer satisfaction efficiently. With the use of live chat for customer service, you can easily get access to metrics on live chat ratings, average response time and missed chats. These will help a business understand if:
Customers were attended on time

Customers received instant response for their questions

Customers were delighted with the support services offered by operators
So, whether it is on-desk support or online support, no matter how huge the problem is, make sure no customer leaves without a smile. Make customer satisfaction your primary objective and train every employee to aim for that objective. To sum it up, great customer support shouldn't be deemed as a value add for the customers, but as an essential part of your company culture.
Do you want a free Live Chat software?
We have the #1 Online Live Chat Software for instant customer support 24x7