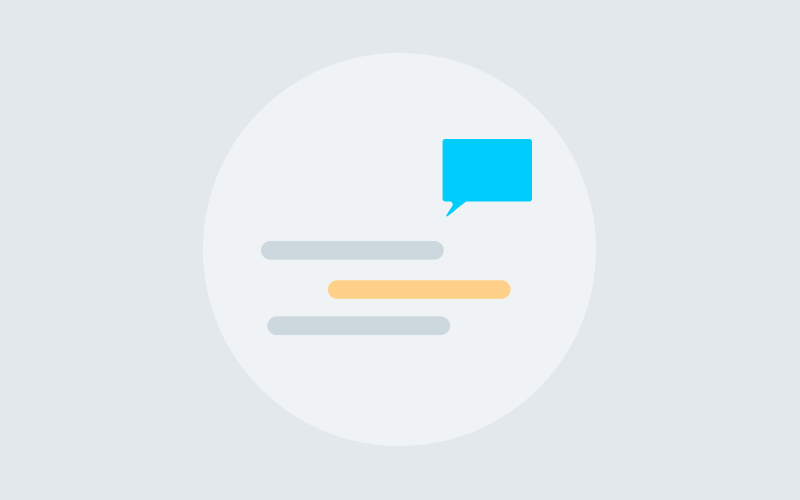 It isn't normally our style here at ProProfs Chat to flaunt numbers especially since we didn't create them directly. Having said that, we believe that numbers communicate messages as well as a writing or two on the wall:
Between 2010 and 2013, live chat usage rose by 24% across the board for customer support according to a study by Forrester Research.
In 2014, the Wal-Mart website had 54-million Unique Monthly Visitors each month.

Amazon had 149 million visitors while eBay had 91-million visitors each month on an average the same year.
These stats clearly indicate that customers mean business when they go online and expect to receive a higher brand of customer service than they have traditionally found on websites that are engaged in Internet commerce. Providing quality customer service solution is therefore no longer a matter of choice but a matter of necessity.
Why Live Chat Matters
Picture a scenario: Let's say we have a guy named Alex who owns a small flower shop just out of New York. One day, while Alex is creating a bouquet for an upcoming wedding, a young girl comes into his store. Although, she spends few minutes looking around the shop but is confused about which flowers to choose to gift her mum on Mother's day.
So, what should Alex do now?

Ask the lady if she needs help?

Simply do nothing because it's a self-service shop.
Most of us will choose answer number 1.
Now, imagine Alex owns an online store. Same situation. A client visits his flower website, start looking around and is confused and lost. What should Alex do? Well, if Alex does nothing about it, the young lady (who is a potential client) will simply leave. That's where live chat customer service software comes into play. One can say that it's the closest one can come to a real-life experience and provides instant help.
Not convinced yet? A report by eConsultancy stated that 83% of online shoppers need a form of support during their online journey. In simple words, if an online business isn't engaging proactive with the prospects, they will simply leave.
So, now you know that client servicing doesn't start after the sale. Rather, it starts as soon as a prospect comes in contact with you. Customers who visit your online store will definitely require assistance at some point in time. So, being prompt and proactive in your approach will let you add more customers to your kitty.
Relevance of Live Chat's Proactive Approach
The proactive approach of customer service live chat help makes it most appropriate for pre-purchase requests.
Let's get back to Alex and his flower shop. Can you spot the difference between him waiting at the counter for the client to ask for help and him walking up to the client and offering help? Well, that's the key difference between a potential sale and no sale. In simple words, proactive engagement is what makes the customers prefer your brand and buy from you. And, an online customer service solution like live chat is the only way to build a connect with the customers.
Well, it works like this: you just have to define the rules that will allow the live chat window to popup with a canned or tailored message.
For instance, you can setup a chat invitation to appear after a visitor spends approximately 30 seconds on your homepage and have the first message say "Hey! Is there anything I can help you with today?"
And some of our customers will be impressed and think "Wow, yes I do need help". And that's why live chat help is totally worth the effort.
Let us explore three ways in which live chat support software can help you communicate with the customers not just quickly but also affordably.
Implement a Mobile Solution
There has been much talk lately about mobile technologies and responsive websites. This is the result of a growing trend in which more customers and visitors are accessing the Internet using their Android and iOS smartphones and handheld devices. When you implement a live chat mobile application, it should be extremely easy to use on a smartphone especially if your customers are accessing your E-commerce store using your native app. At ProProfs Chat, we have helped many of our client companies install our application both on their websites as well as on their apps. Chat with us or write to us for any assistance you may need in this regard.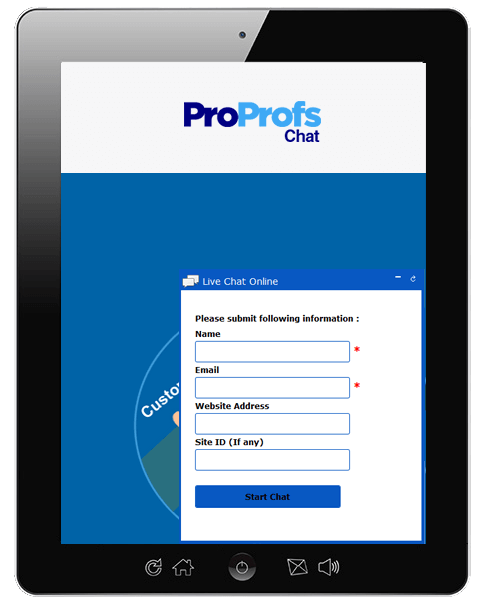 Update your Canned Message Library Frequently
It will take no time to convert your visitors into buyers once you are able to positively define their user experience on your E-commerce property with the help of live chat. Review your pre-scripted messages frequently, modify them when needed and update your canned message library with new messages when you have new products or services to announce to your chat community.
Start a Conversation through Email
If you wish, you can seek your visitors' permission to add their email addresses to your mailing list. Once you have received their permission with the help of a check box, you can engage your visitors which is a stepping stone to closing sales. Use the mailing list to send product alerts, sales notices, helpful tips and other information.
What strategies do you use to turn your website visitors into active customers using live chat? Do you have a story to tell? We would love to hear from you in our comments section.
Do you want a free Live Chat software?
We have the #1 Online Live Chat Software for instant customer support 24x7